Athletics
Will put end to 90m question shortly, says Neeraj Chopra
By

M Sudharshan
The 24-year-old Olympic champion will participate in the upcoming Diamond League.
Olympic gold medallist Neeraj Chopra is gearing up for his season opener at the Doha Diamond League. The 25-year-old will be taking part in the World Championships in Hungary, Asian Games, and Diamond League events apart from a few important Continental tour events.
Ahead of the hectic season, Neeraj Chopra spoke on his training schedules and the most famous question about the 90m mark.
Training and preparation ahead of an important season
Neeraj Chopra is set to start the 2023 season by taking part in Doha Diamond League followed by a few Continental tour events, World Championships and the Asian Games.
Chopra said, "Preparation is going well. When we were in South Africa a few months back the focus was on strength and conditioning and now we are looking into the technical side. This is going to be a very long season with the Asian Games scheduled for October, so we are looking to improve certain areas from the technical side by then. Everything is going as per our plan and there are no injuries as well which helps me start the season well and on a positive note."
Any plans on what tournaments to participate in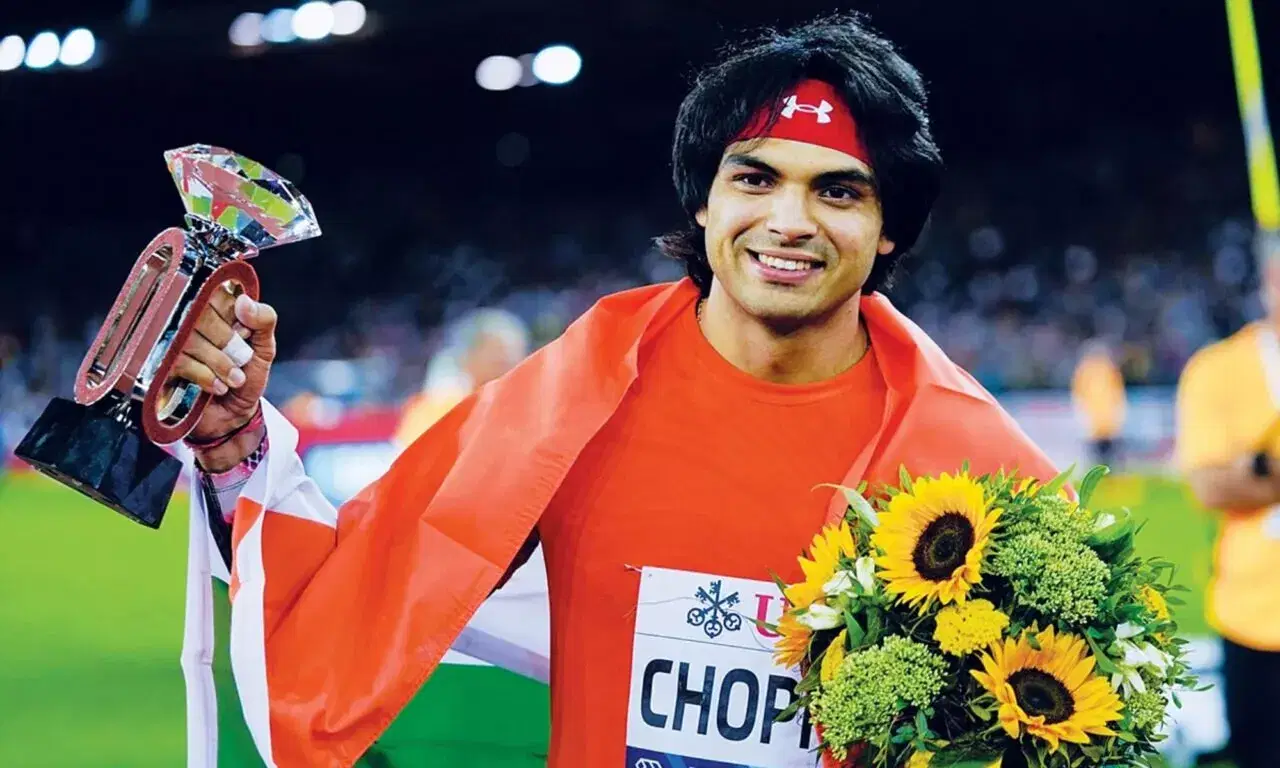 "I will sit down with my coach (Klaus Bartonietz) and physio (Ishan Marwaha) and will have a look at the schedule for the season. Apart from the major ones, I will participate in a few Diamond League and other tournaments but shall keep in mind the recovery process so that I will have enough time to recover between tournaments," Neeraj Chopra said.
Source of motivation
The National Record holder iterated, "Javelin throw is an individual sport but I have got a good coach and a physio who always support and manage me. When you take up an individual sport you need to have the guts to handle it as well.
"There were times when we had to keep ourselves motivated and during the start of my career I had my parents' support but now I have to motivate myself. Self-motivation is very important in any individual sport and in team sports athletes require self-motivation else it becomes difficult."
Targets in 2023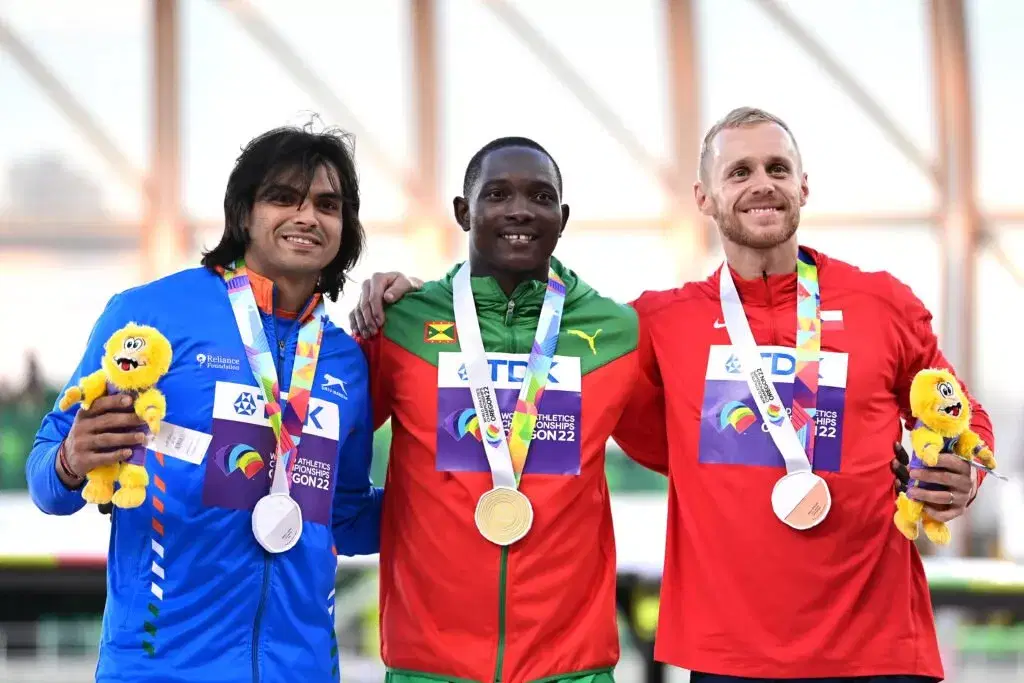 Neeraj Chopra will look to breach the 90m barrier followed by a gold medal finish at the World Championships 2023.
The Haryana athlete quipped, "I feel something new in every competition I take part in. Firstly I enjoy playing my sport which is important and apart from that I have won several medals at major events. Last year, I won the silver medal at the World Championships and will look to better my performance in this edition. But there won't be any pressure in upgrading the medal colour, rather I will enjoy competing and give my best."
Reasons for training on multiple bases
Neeraj Chopra started training in the United Kingdom at the start and then shifted bases to South Africa at the end of February. He is currently training in Turkey from where he will go to participate in important events.
"I trained at Loughborough University in the United Kingdom and had good training sessions there. The facilities were good (they had both the indoor and outdoor tracks inside the campus) with good gym facilities. The main focus was on stamina and endurance training.
When we moved to South Africa the focus was on strength and throw-ins (using heavy medicine balls). Most of the major competitions are held in Europe so recently we came to Turkey for further training. All top athletes be it any sport train here, as the facilities are extremely good," he said.
Growth of Indian Athletics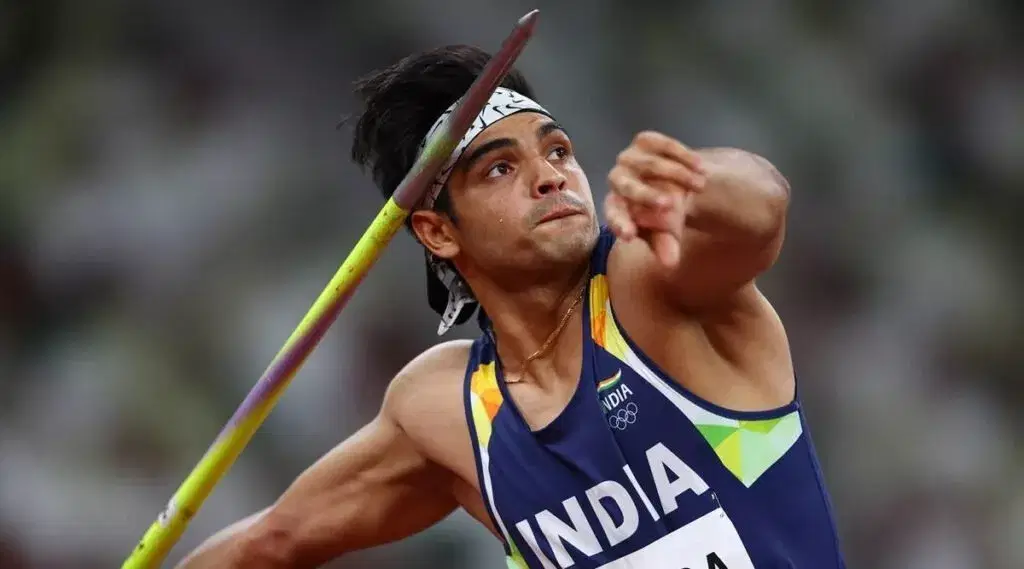 The field events have seen major growth in Indian Athletics for the past few seasons. Reigning Diamond League champion Neeraj Chopra added, "The growth has been very good in the past few years. The mindset and body language of many Indian athletes have been positive and when I met a few of them recently they were motivated to achieve something big.
"Most of the athletes who are performing well at the world level are young (the early 20s) and going forward they have very good potential. In Javelin we have 7-8 players who have crossed the 80m mark and I am happy to see substantial growth in Javelin."
"Also we had many world-class performances at the recently concluded Indian Grand Prix IV. Shaili Singh jumped well (second longest jump by Indian women), and Tajinderpal Singh Toor crossed the 21m mark. Jeswin started the season by creating a National Record which is a World Leading Jump as well."
Indian Sports Live Coverage on Khel Now
The 90m mark
Often many ask Neeraj Chopra about the 90m mark. Neeraj Chopra is confident of breaching the barrier this time and said, "I have answered this question before as well and shortly will put an end to this question. People started asking me this question since the Commonwealth Games 2018. I was pretty close to breaching the mark last time but due to certain reasons could achieve the figure.
"The training has been pretty good and I believe to cross the 90m mark. The biggest challenge is to win a medal at the event I am participating in. There might be competitions where an 87m or 86m throw can bring in a gold medal so I have to handle the situation and pressure on a particular day to succeed rather than looking for the 90m on the whole."
For more updates, follow Khel Now on Facebook, Twitter, and Instagram and join our community on Telegram.
posted in :