Athletics
Daniel Ebenyo, Almaz Ayana keep favourites tag intact, capture Vedanta Delhi Half Marathon titles
By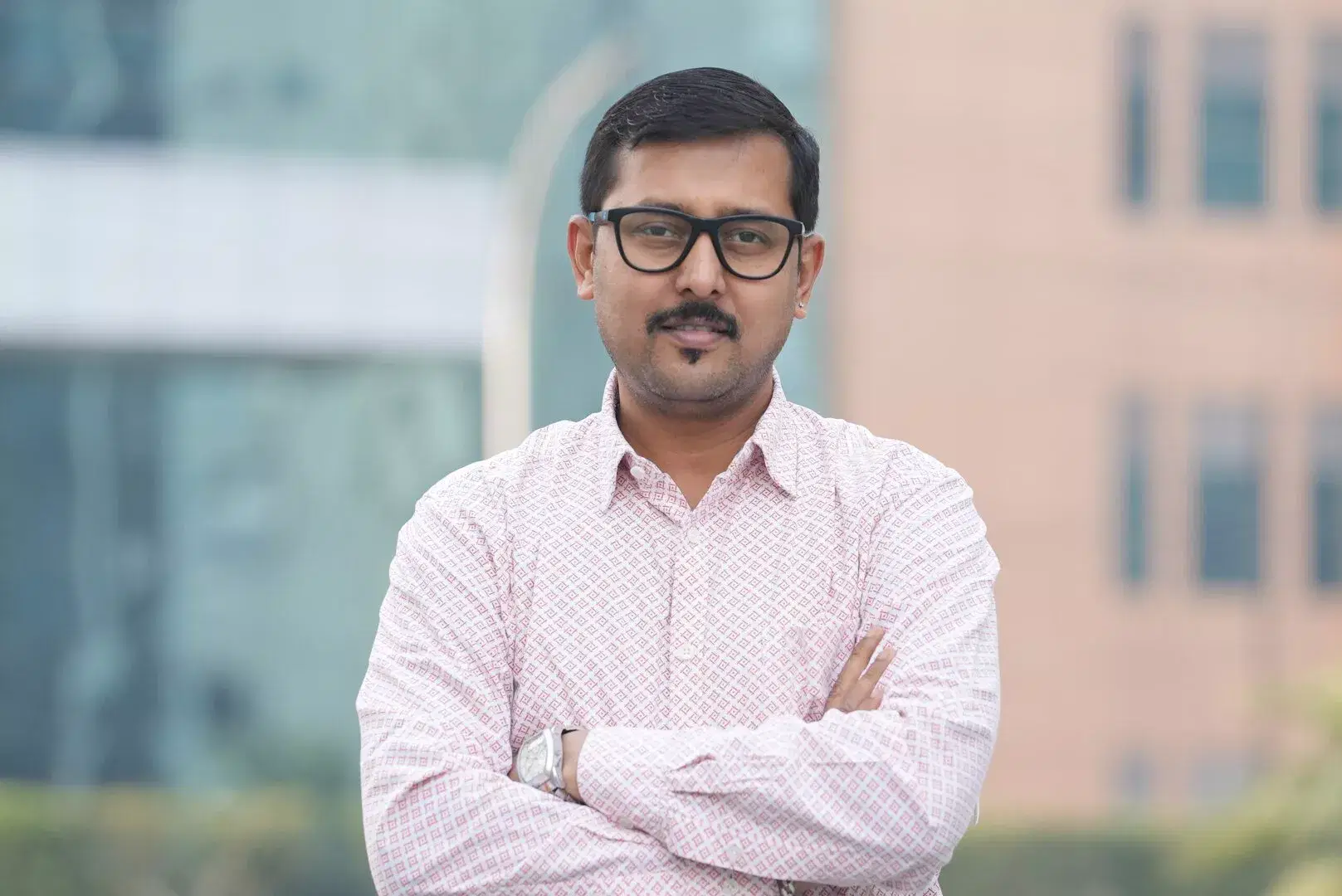 Rohit Bhardwaj
Abhishek Pal pipped Asian Games silver medallist Kartik Kumar to win the Elite Indian men's title.
Reigning World Championships silver medallist in 10,000m, Daniel Ebenyo of Kenya, led from start to finish to capture the Vedanta Delhi Half Marathon men's title even as Almaz Ayana of Ethiopia, the former 10,000m Olympic champion, took the women's honors on Sunday. Both Daniel and Almaz were clear favourites for the title and they fulfilled expectations.
Daniel came close to his personal best time of 59 minutes:04 seconds, clocked at the Bahrain Royal Night Half Marathon last year, here on Sunday. The Kenyan took the top honours with a fantastic time of 59:27 minutes running almost alone for more than half of the 21km distance after breaking off from his 'slow pacemaker.' He also took home a winner's cheque of $27,000 for his effort.
It was a dominant show by Kenya in the men's category as they took eight of the top-nine spots with Daniel's compatriot Charles Matata (60:05) emerging as runner-up while Addisu Gobena (60:51) of Ethiopia took the third spot.
The race saw a false start when all the runners breached the start line when the 10-second countdown began, only to turn back and then start running. However, little did it change the complexion of the race as Daniel took the lead position after a modest start that saw him complete the first 5,000m in 14:05 minutes. Sensing that his pacemaker was unable to keep up with him he broke off from the chasing pack after completing the first 10kms in 28:34 minutes.
It was then a cakewalk for the 28-year-old Kenyan even as defending champion Chala Regasa of Ethiopia dropped out of the race after 12kms owing to cramps. His compatriot Charles kept pushing him for the next five kilometers before Daniel took a big lead. Daniel could have easily broken the course record of 58:53 set by Ethiopian Amedework Walelegn in the 2020 edition but for lack of competition.
"It was amazing to run here, however, I am disappointed with my timing. I was aiming for the event record but fell short. But, nevertheless, it was a fantastic experience to run in the Vedanta Delhi Half Marathon. Hopefully, I will be able to break the event record next year," a smiling Daniel told reporters.
Taking inspiration from the illustrious long-distance runner Eliud Kipchoge, Daniel's next target is clinching a medal at the Paris Olympic Games in 2024. He will be competing in the World Cross-Country Championships in March 2024 in Serbia before concentrating his energies on preparations for 10,000m distance in Olympics.
In the women's section, Almaz showed why experience counts running a perfect race and clinching the Delhi Half Marathon title once again after a gap of six years overcoming a four-year injury lay-off. The 10,000m winner at the 2016 Rio Olympic Games secured the gold medal here with a time of 67:58 followed by Stella Chesang of Uganda (68:28) clinching silver and Kenya's Viola Chepngeno (69:09) taking bronze.
Almaz maintained her 16-minute pace for each of the five-kilometre splits but the 32-year-old slowed down for lack of challenge from the chasing pack led by Stella. The Ethiopian had to undergo surgery in 2019 that kept her out of action until the Amsterdam Marathon this year, where she emerged the winner in 02:17:20. She became a mother in the intermittent period that kept her busy. Naturally, she was happy with her performance.
"I am happy about winning here. It was not an easy race and the weather was a bit hot as well. However, it was great to run in Delhi. I would like to thank the organizers for inviting me to the event and this race has helped me prepare for the events in the future," Almaz, who will be competing in the Valencia Half Marathon next week, told reporters.
Indian Sports Live Coverage on Khel Now
Abhishek Pal, and Kavita Yadav best Indians
It was a photo finish in the Indian men's category as Abhishek Pal pipped Asian Games silver medallist in 10,000m, Kartik Kumar, to the post in the last 50 meters to take gold in the Delhi Half Marathon. This was Abhishek's second title in the last five seasons.
The 26-year-old had come seventh in the 2019 edition and then emerged the winner in the 2021 season after the COVID-19 pandemic forced the cancellation of the 2020 race. Abhishek finished fourth last year before taking the top honors in 64:07 minutes. Kartik (64:08) missed the top prize by a fraction of a second, while Sawan Barwal ended third with a timing of 64:17.
"Kartik and I have had a lot of close contests and today we had another one. It's great to clinch first place in the Indian Elite Men's race once again. Kartik and I train together at Sports Authority of India's (SAI) Bengaluru center and I am really happy about his achievement at the Asian Games. We'll definitely have another photo finish at the Vedanta Delhi Half Marathon next year," Abhishek said.
Meanwhile, Kartik Kumar expressed, "I thought for a moment during the race that I might not win a medal today, but fortunately, I won a silver and I am very happy about it. I trained hard for the last few days and I wanted to do justice to my training."
In the women's section, Kavita Yadav made a memorable debut by topping the podium in 77:42 minutes even as Rima Patel (77:48) and Poonam Dinkar Sonune (77:49) finished second and third respectively. Defending champion Sanjivani Jadhav pulled her muscle in the last kilometer and dropped out of the race.
"I am thrilled to win the Indian Elite Women's race at the Vedanta Delhi Half Marathon on my debut. The race got very close towards the end and I had to push hard in the last 400 meters to ensure that I finished first. It was a great experience to run in Delhi and I will certainly come back to defend my title," Kavita said later
Top Performers
International Men
Daniel Ebenyo (KEN) – 59:27
Chales Matata (KEN) – 60:05
Addisu Gobena (ETH) – 60:51
Isaac Kipkemboi (KEN) – 60:52
Isaia Lasoi (KEN) – 60:55
Leonard Barsoton (KEN) – 61:36
Roncer Konga (KEN) – 62:05
Vincent Kimaiyo (KEN) – 63:18
Gideon Kiprotich Rop (KEN) – 63:51
Abhishek Pal (IND) – 64:07
International Women
Almaz Ayana (ETH) – 67:58
Stella Chesang (UGA) – 68:28
Viola Chepngeno (KEN) – 69:09
Aberash Minsewo (ETH) – 69:50
Vivian Cheriyot (KEN) – 71:26
Anchinalu Dessie (ETH) – 71:34
Bertukan Welde (ETH) – 72:00
Mare Dibaba (ETH) – 72:02
Betelihen Afenigus (ETH) – 72:25
Nurit Ahmed (ETH) – 77:26
Indian Men
Abhishek Pal – 64:07
Kartik Kumar – 64:08
Sawan Barwal – 64:17
Murli Gavit – 64:41
Harjodhvir Singh – 65:03
Sunil Kumar – 65:03
Dharmendra Null – 65:18
Kiran Matre – 65:32
Lovepreet Singh – 65:38
Srinu Bugatha – 66:24
Indian Women
Kavita Yadav – 77:42
Rima Patel – 77:48
Poonam Dinkar Sonune – 77:49
Sanjivani Jadhav – 77:53
Tamshi Singh – 78:01
Sonika Rajput – 79:16
Ujala Null – 80:47
Ekta Rawat – 81:30
Nirma Thakur – 83:19
Reshma Kevate – 83:41
For more updates, follow Khel Now on Facebook, Twitter, and Instagram; download the Khel Now Android App or IOS App and join our community on Telegram.