ICC Cricket World Cup 2023
Top 5 lowest team totals in ICC Cricket World Cup history
By

Sagar Paul
Here we take a look at the top 5 lowest team totals in the history of ICC Cricket World Cup
The ICC Cricket World Cup is known for its exciting matches and unforgettable moments. However, there's also a less glamorous side where teams struggle to score runs. We'll dive into the history of the World Cup to uncover those moments when teams faced the tough challenge of making very few runs. These low scores remind us that cricket can be unpredictable, and they highlight the determination of teams when the odds are stacked against them.
Now let's delve into the list of the top five lowest team totals in ICC Cricket World Cup history.
5. Bangladesh – 58 runs (ICC Cricket World Cup 2011) :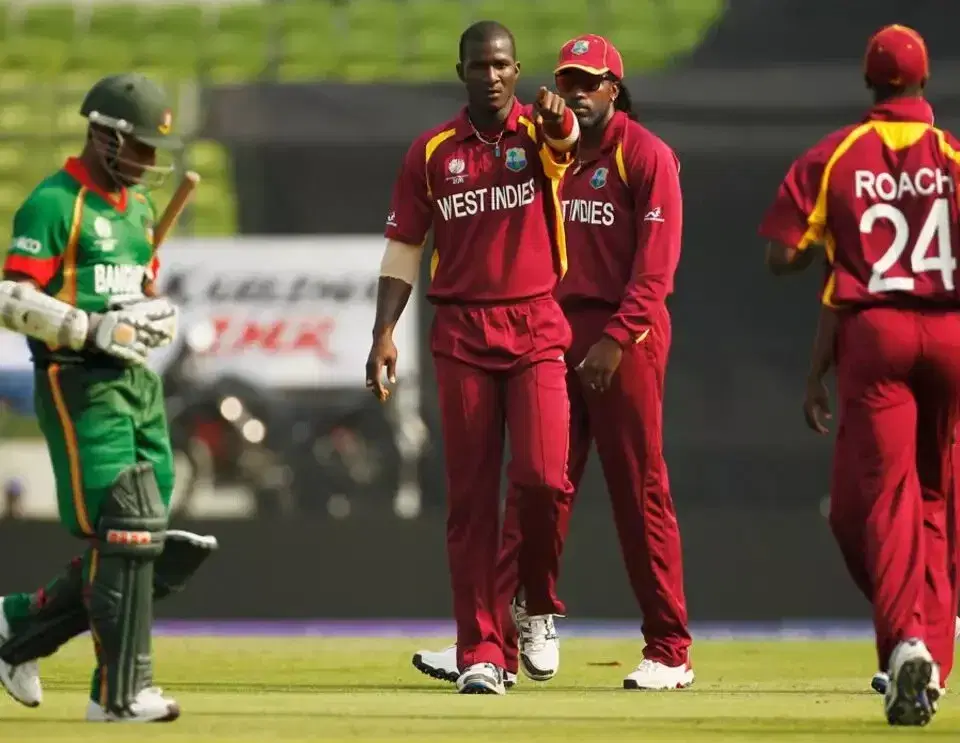 On March 4, 2011, at the ICC Cricket World Cup 2011 match held in Mirpur, Bangladesh, an astonishing cricket match unfolded between Bangladesh and West Indies. Bangladesh struggled to score, ended their innings with only 58 runs. In a swift response, West Indies efficiently chased down the target, reaching 59 runs while losing just one wicket. The match was won by West Indies with nine wickets, and they still had 226 balls left to play.
Kemar Roach, of West Indies, was named player of the match for his excellent performance, taking 3 wickets while conceding only 19 runs during the game.
4. Sri Lanka – 55 runs (ICC Cricket World Cup 2023) :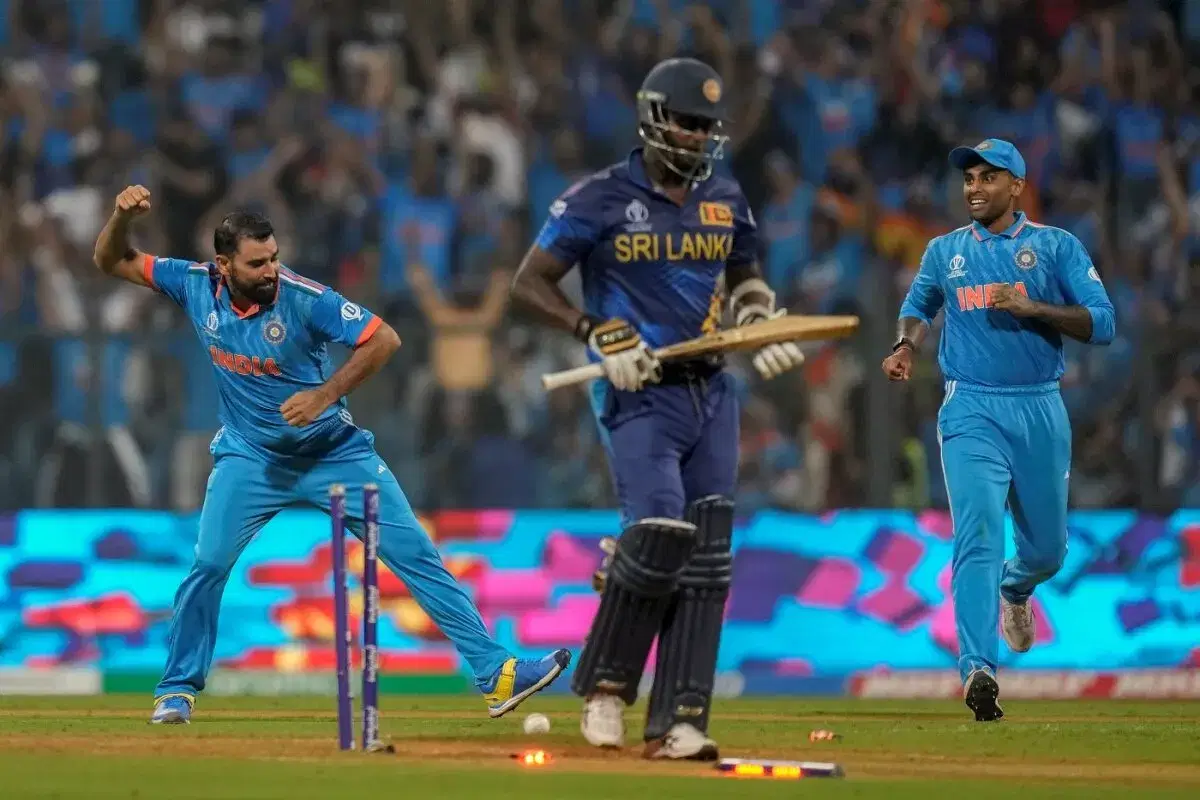 On November 2, 2023, in the ICC Cricket World Cup 2023 match held in Mumbai, India's impressive batting performance against Sri Lanka saw them post a total of 357/8 in their allotted 50 overs. In contrast, Sri Lanka struggled to find the rhythm, and managed to score only 55 runs in 19.4 overs. India showcased their superior performance in the match by winning the match by 302 runs.
Man of the Match was awarded to Mohammed Shami for his outstanding performance, where he took 5 wickets for just 18 runs in 5 overs, which played a significant role in India's victory.
3. Namibia – 45 runs (ICC Cricket World Cup 2003) :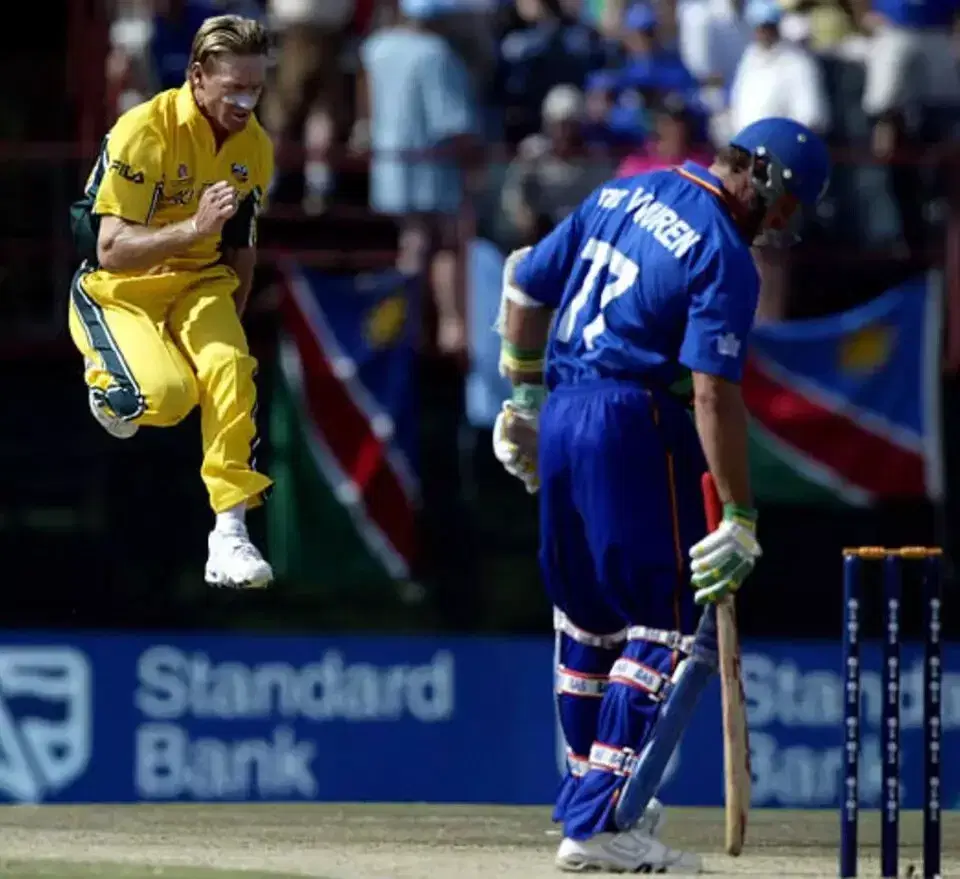 On February 27, 2003, during the ICC Cricket World Cup 2003 match in Potchefstroom, Australia played against Namibia in a highly one-sided match. Australia batted first and scored a formidable total of 301 runs for the loss of six wickets. In response, Namibia struggled significantly and could only manage to score 45 runs. Australia won the match by a massive margin of 256 runs.
Player of the Match was awarded to Glenn McGrath from Australia, who delivered an outstanding performance by taking seven wickets for just 15 runs, contributing significantly to Namibia's batting collapse.
2. Canada – 45 runs (Prudential World Cup 1979) :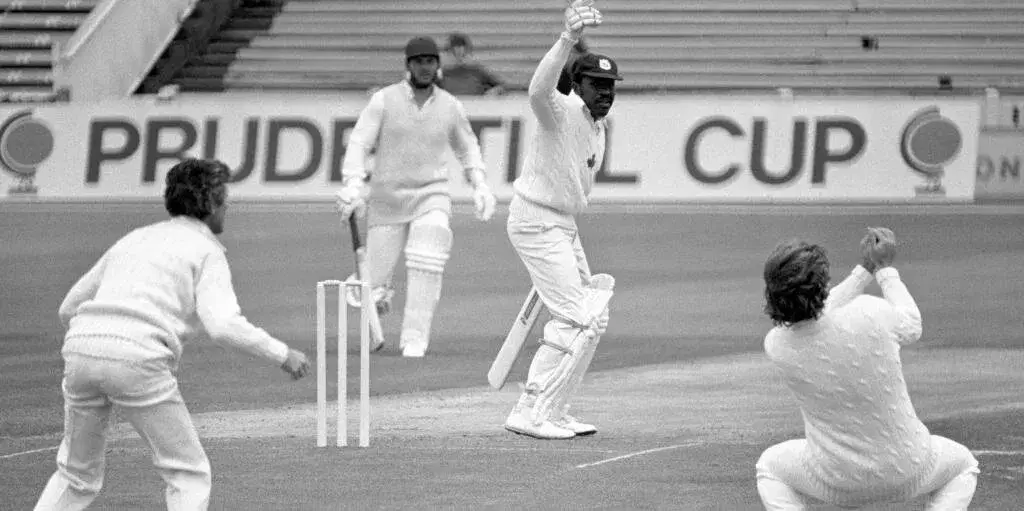 During the Prudential World Cup 1979 match in Manchester on June 13–14, 1979, Canada and England squared off against each other. It turned out to be a one-sided contest where Canada faced significant challenges in their innings, only managing to score a total of 45 runs. England, in contrast, had a relatively easy task in chasing down the target. They reached 46 runs for the loss of 2 wickets, securing victory by 8 wickets with 277 balls remaining. This result clearly showcased England's dominance in the game.
Player of the Match was awarded to Chris Old from England, who played a crucial role by taking 4 wickets while conceding just 8 runs during the match.
1. Canada – 36 runs (ICC Cricket World Cup 2003) :
On February 19, 2003, during the ICC Cricket World Cup 2003 in Paarl, there was a match between Canada and Sri Lanka. In this match, the two teams had very different performances. Canada had a tough time putting runs on the board, managing to score only 36 in their innings, which stands as the lowest total in the history of the ODI World Cup. On the other hand, Sri Lanka easily chased down this low target, scoring 37 runs losing just one wicket. Sri Lanka won the match by nine wickets, with 272 balls left to spare, showing that they were in complete control of the game.
Player of the match award went to Prabath Nissanka from Sri Lanka, who was instrumental in their victory by taking four wickets while giving away only 12 runs during the match.
For more updates, follow Khel Now Cricket on Facebook, Twitter, Instagram, Youtube; download the Khel Now Android App or IOS App and join our community on Whatsapp & Telegram.