ICC Cricket World Cup 2023
Virat Kohli requests friends to not ask for tickets ahead of ICC Cricket World Cup 2023
By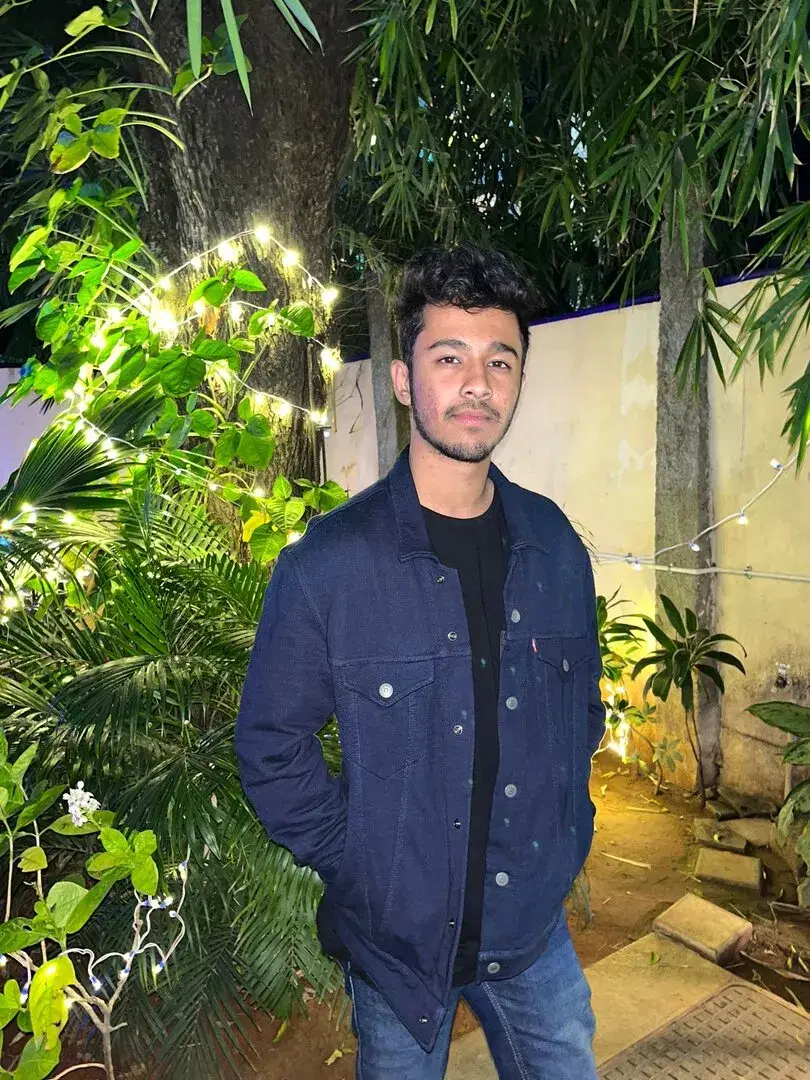 Mihir Korde
Indian cricketer Virat Kohli has requested his friends not to ask him for tickets of ICC Cricket World Cup 2023.
As India prepares to host ICC Cricket World Cup, the anticipation is building amongst everyone. Players, find themselves overburdened with requests for tickets from friends and family. However, former Indian cricket team captain Virat Kohli has requested his close ones not to ask for tickets. This requests by Kohli sheds light on the challenges cricketers face in managing ticket distribution and accommodating their families during major tournaments.
Hosting ICC Cricket World Cup is a matter of immense pride for India. It is a time when the entire nation unites in support of their team, and stadiums are packed with enthusiastic fans. However, along with this excitement comes the pressure of managing tickets, especially for the players. In the past, several cricketers have spoken about the challenges they face in handling ticket requests from friends, extended family members, and well-wishers.
Virat Kohli requests friends not to ask for tickets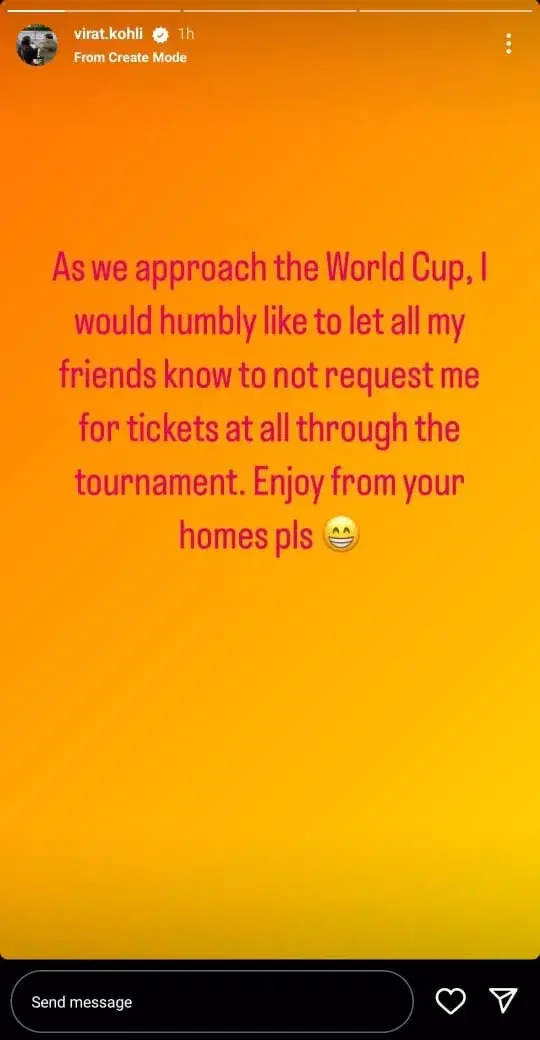 Many cricketers, not just in India but worldwide, have voiced similar concerns. Distributing tickets and ensuring that family members and close friends are accommodated can become a logistical nightmare. During such high-stakes events, players need to maintain their focus and perform at their best. Managing ticket distribution can be a significant distraction, taking away from the players' mental and emotional energy.
Virat Kohli has joined Indian team ahead of ICC Cricket World Cup 2023 after missing out on second warm-up game due to personal emergency.
For more updates, follow Khel Now Cricket on Facebook, Twitter, Instagram, Youtube; download the Khel Now Android App or IOS App and join our community on Whatsapp & Telegram.