ISL- Indian Super League
Noah Sadaoui throws light on what India can learn from Morocco in exclusive interview
The Moroccan forward has been sensational for FC Goa this season.
More than half the ISL 2022-23 season is over and FC Goa seem struggling. Yes, they are in the top six, as of now, and one of the reasons which has enabled that is Moroccan forward Noah Sadaoui.
The FC Goa #7 recently joined us in an exclusive chat with Khel Now. From his journey in India to Morocco's expedition in Qatar at the World Cup, he shared a lot with us. Excerpts are below.
Journey in India
Noah Sadaoui came to India ahead of the ISL 2022-23 season and has been a revelation since. He shed light on how his experience has been in the country till now.
"It has been amazing so far. Goa is a very working place. Everyone at the club works with me well. My family and I are very happy being here. It's very different from what I'm used to. But similar to Florida. People here are helping me. They have made it easier for me to adjust. Overall, it has been a good experience here," he started.
What should AIFF learn from Morocco?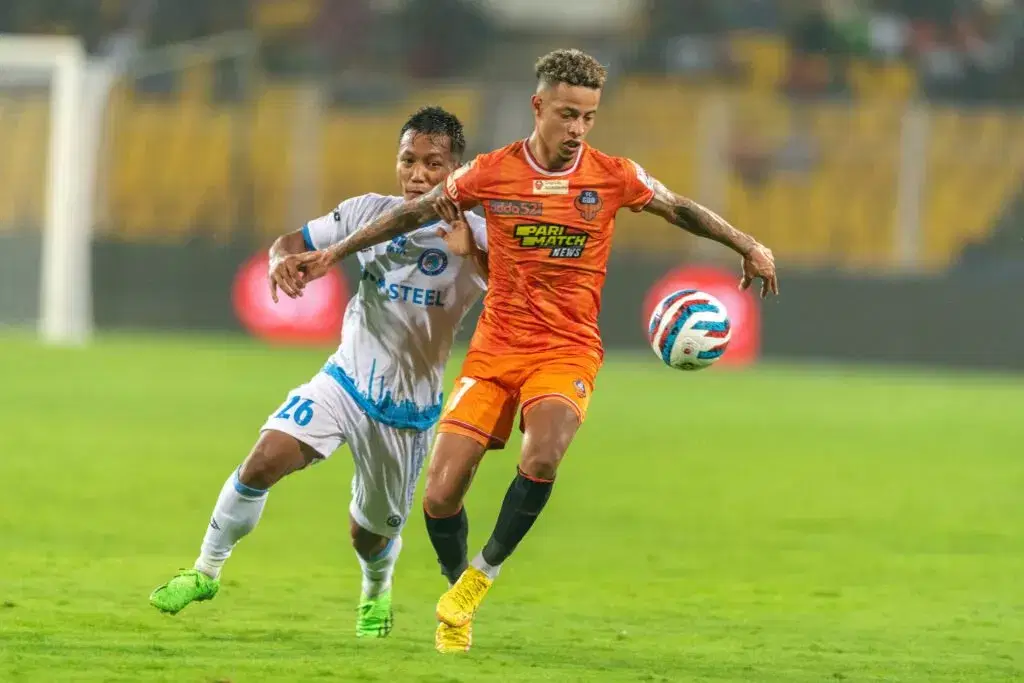 Morocco were exceptional at the FIFA World Cup 2022 and perhaps no one expected them to reach the semi-finals of the competition. Speaking on what Indian stakeholders can learn from Morocco, the forward said, "As per my experience in the league, the Federation is already doing an amazing job. The league is very professional. Back in Morocco, when we were young, we used to play on the streets.
He continued, "In India, there are many talented kids. The play gets developed by just playing in the streets from a young age. There is room to improve. India just needs the right direction. The important thing is playing at a young age (on the streets) and developing certain skills which they won't be able to develop at an academy."
Influence of Carlos Pena
Carlos Pena is in charge of the steering at FC Goa. Sadaoui has already scored five goals this season and undoubtedly the manager's influence is evident.A perfect team-man, the 29-year-old stated, "The coach has given me the playing time to show what I can do. It is his confidence to put me in the games that has helped me achieve what I have achieved."
Why didn't you join FC Goa before?
Noah Sadaoui had previously disclosed that FC Goa had been approaching him since the past few years. He revealed to Khel Now, why he didn't join earlier.
He started, "At that time, I was having a good season in Morocco and my target was to be in the national team. I have played many years outside Morocco but I never got noticed. The reason I was playing at Morocco at that time was to gain attraction from the national team."
He continued, "After having an amazing season, where I was the second highest goal-scorer in the league, I had a chance to stay there and play for a big club, which would have made it easier for me to get a chance in the national team."After I achieved my target and got a call again (from FC Goa), I accepted it right away," he added.
Changing philosophy during matches when it's not working
FC Goa possess a particular footballing philosophy. Starting from recruitment to training youngsters in the developmental teams, the club always follows the philosophy.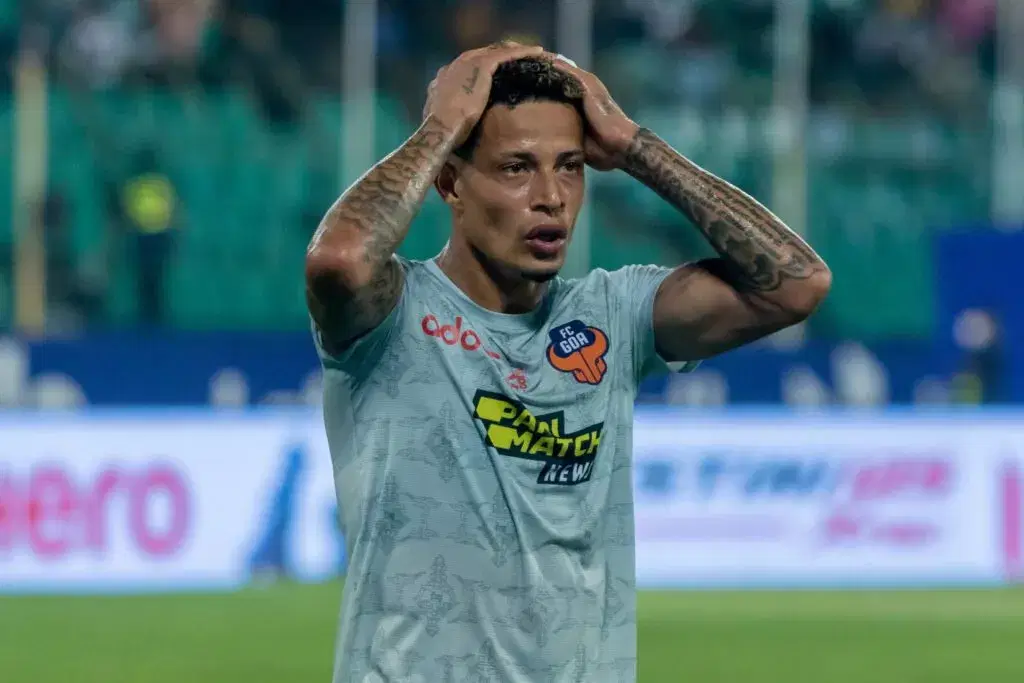 When asked if the team should let go of the philosophy and try something out of the box, the forward said, "Every game is different. As professionals, we have to adjust to them. According to the game you're playing, you should always try to find a solution.
He added, "It's our first year together. Also, the foreigners are new. Everyone is working to take FC Goa to the top. Clubs who have been there have had squads for two or three years. We are working towards achieving our goals and will achieve it if we have perseverance and belief in ourselves."The tactics are decided by the coach. We have to do what he tells us so that we can get three points," he further added.
Motivating Alvaro Vazquez
It hasn't been Alvaro Vazquez's season so far. A forward who netted eight goals for Kerala Blasters last season has been a shadow of his previous self. Noah speaks on how he is helping his colleague in getting back to form.
"Every player goes through this phase. Sometimes it's injuries, sometimes you are not scoring and sometimes it's the confidence. Your mind plays games with you when you don't have confidence. It has happened with me also, where I am doing everything but I'm unable to score."
He added, "Regarding Alvaro, he has played in big teams before. He should stay calm, go back to the basics and just do the simple things. Just keep working hard and never give up because one day it won't be like this. I just want him to score because it will be good for our team."
Developing youngsters
Any foreign player in India is expected to nurture the young lads in his team. Noah Sadaoui is no different, as he shared how he helps the players in his team.
"I have the experience of playing in different countries. I try my best to help them by giving information during every training session. Whether they listen or not, it's up to them (laughs)."
He added, "All the players are very eager to learn. That's a very good quality."
Which defender has made life difficult for you?
No diplomacy while speaking about struggles! Noah Sadaoui shares which defender has made life tough for him in India, "I don't like to think that (playing against) somebody is difficult. As they might be difficult, I can be difficult for them too. There are a lot of quality defenders. If I am to take a name, then Odei (Onaindia).
On Moroccan players born outside the country
During the World Cup, Noah had said that not everyone needed to be born in Morocco to play for their national team. It's helpful when players from different backgrounds arrive, since they have new ideas.
When asked how this might affect the domestic players who are born and brought up in Morocco and play in their country's league, the 29-year-old said, "Life isn't easy being a Moroccan national. I was born in Morocco, but I lived in the USA. I think it gives the domestic players a challenge.He explained with an example, "For example, if an Indian-born player lives overseas, but comes back to the country and plays for the national team, that gives others (playing in India) competition and helps in their improvement.
"They have to work harder and prove that they deserve to be in the national team. It's good for the players, the team, for everyone," he concluded.
For more updates, follow Khel Now on Facebook, Twitter, Instagram, Youtube; download the Khel Now Android App or IOS App and join our community on Whatsapp & Telegram.
posted in :