Bundesliga
Raphael Guerreiro: We must focus on our strengths and on everything we've shown so far
By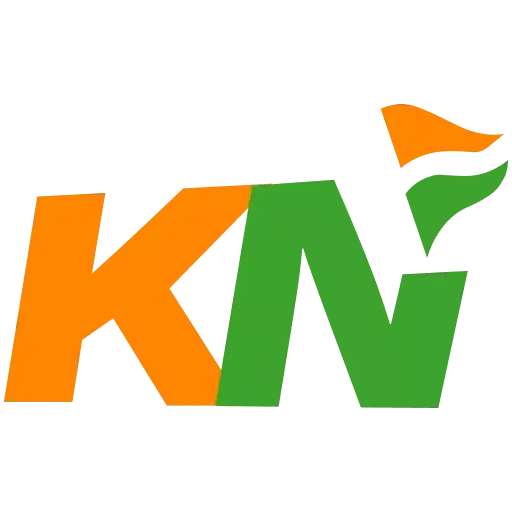 Khel Now
The Portuguese international spoke to Bundesliga about the season so far and Dortmund's chances of going all the way.
Raphael Guerreiro has turned out to be a vital utility player for Borussia Dortmund. The versatile defender has filled in for multiple players across positions for both club and his country Portugal.
The 29-year-old made the switch from Lorient to Dortmund in 2016, and has gone on to make a total of 158 appearances for the Black and Yellow. Dortmund are currently involved in a very tight title scrap with Bayern Munich and lead the Bundesliga by a solitary point.
Guerreiro spoke to Bundesliga.com in an interview. Here is what he had to say.
Why have the last few weeks been so great for you?
"I'm doing quite well lately, mainly because I have been playing in midfield. I've had an impact on games by giving assists and by scoring goals, which puts me in the limelight. I'm very happy to have won Player of the Month in March, which is a nice prize and shows that the team is performing. I hope it will stay this way." You have been switching between defence and midfield.
Which position do you prefer?
"My position has always been left back, but I am really enjoying myself in midfield. I have more possession of the ball and am more involved with my teammates playing through me. I'm still a left back, but when I'm in midfield, I can create more chances. Attacking as a left back is difficult and risky, but I like the position a lot and we will see if the coach wants me back there. He knows that he can trust me no matter where I play."
How important was the win against Frankfurt?
"It was so important, especially after our poor result against Stuttgart. We had to make amends and we showed that we were on fire. It was a nice win after what happened in Stuttgart, where we had that game in the bag before falling apart at the end. In Frankfurt, we were playing almost perfectly. It was a relief for us and for our fans, who were obviously in doubt after seeing the mess in Stuttgart. But we kept on believing in our chances to become champions. Every player is focused on that goal."
Many players have been saying that the stadium had never been as loud as after the Frankfurt game. Did you feel the same way?
"The fans were being very loud as soon as we started warming up. That support took some pressure off our shoulders. They supported us before the game, during the game and even after the game was over. It was like a big party. My family and friends were there and told me how incredible it was. They had never seen anything like that and neither had I. The stadium was louder than ever. I hope to have a similar experience three more times this season. We wouldn't be here without our fans."
Trending World Football Articles:
Next up is Bochum. What do you make of them?
"Bochum are difficult to beat in front of their home crowd. But we won over there in the DFB Pokal, we know what to do and we must show it. Another game like the one in Stuttgart can't happen, and we are very confident since the Frankfurt match."
2023 has been excellent for the team so far. Why is that?
"We've been doing well. We must get games like the one against Stuttgart out of our heads. We must focus on our strengths and on everything we've shown so far. In the past seasons we tended to get poor results against smaller teams, but not this year. We lost against Bayern, which is always painful since they are another contender in the title race, but against the rest of the top-tier we showed that we were the strongest. That is what big clubs do."
Many of Dortmund's games were close calls, like against Union Berlin, when you made a great defensive effort in the game's last moments. Do you remember?
"That was a close one, especially since Union are also direct competitors. That was a nice defensive move, even though it's not my specialty. It seems to me that people are happier seeing me perform in defence than in offense! I like to attack and that will not change, but I am also very satisfied when we do a good job in defence. Especially against Union, who have given us headaches in the past."
After the Frankfurt game we saw your youngest son on the pitch with Jude Bellingham. Does seeing this make you happy?
"It's my youngest boy, he's a BVB fan. He obviously knows some of our players and is always so happy when he joins us on the pitch and plays with my teammates. I get emotional when I see this, even though I see him every day. My older son was there too but has reached an age where he shows less emotion! I'm a proud man when I have them on the pitch with me."
Who is the best babysitter on the team?
"Some players really love my kids. Salih Özcan, Jude Bellingham, Thorgan Hazard and I are very close. We spend a lot of time together off the pitch. Salih and I live in the same neighbourhood, my kids see him often, so I would choose him."
What gives you faith that you will become German champions at the end of the season?
"We are always the dominant team on the pitch. We aren't weak. We have the great games of this season so far in our minds. They are the reason why we are in this position today and the reason why we can do this, for the first time in a decade. This is our chance."
For more updates, follow Khel Now on Facebook, Twitter, and Instagram and join our community on Telegram.
posted in :