Hero Intercontinental Cup
Strikers need more game time at domestic level, says Igor Stimac
By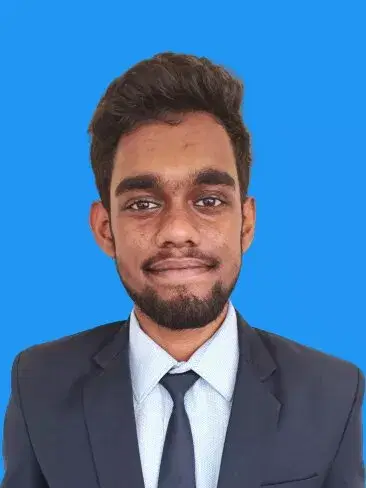 Suraj
The Indian national team head coach was present in an interaction with the media ahead of Hero Intercontinental Cup.
Ahead of the 2023 Hero Intercontinental Cup to be held in Odisha, between 9th and 18th June, Indian Men's football team coach Igor Stimac sat down for a press conference with members of the media. The National team face a very busy period, starting with the HeronIntercontinental Cup followed by the SAFF Championship in Bengaluru.
These were some of the key questions and answers, and highlights, from the presser that took place today.
Importance of Hero Intercontinental Cup
While the Men in Blue will certainly give it their best to secure the Intercontinental Cup, it can also be viewed as the national team's first chance since the domestic season to mobilise and prepare together. It can also be viewed as a stepping stone to the more prestigious AFC Asian Cup, in which India will participate early next year.
When asked about the quality of the opponents at the Intercontinental Cup, Stimac replied, "Everyone wants to play higher-ranked opponents. So our wishes are not too different from that of our opponents." He made it clear that teams can only play who is in front of them and he plans to take matches and tournaments one at a time.
On the AFC Asian Cup, Stimac said, "I can't say anything now. The preparation in December is the most important aspect."
Squad's fitness and readiness currently
The Blue Tigers' Coach was asked whether the squad members were currently physically and mentally ready for the upcoming weeks of footballing action.
"Obviously not," said Stimac. "We are still training for match fitness at the camp. Even the mental side is paid attention to. We have sports psychologists working with us," the Croatian added.
When he was asked about what he considers to be an ideal time period for recovery between the domestic season and national duty, he said, "I cannot speak generally. Some of them have come 10 days after playing. There are some who have not played in months." He then added, "it will be easier for a club coach who gets all of his players back at the same time for training."
Injuries and team news
Injuries, quite predictably, was a recurring theme in the press conference. The Indian Men's team cannot look to seek the services of some players injured or fatigued from a hectic domestic season, while they also have to keep in mind the rest and recovery some players need, to make it to the AFC Asian Cup, where there services will be much more essential.
Igor Stimac dispelled any rumours of injuries via training at the camp and even asked a reporter to "name the injured players" that they had claimed there was a list of.
"Brandon Fernandes and Sahal were released upon their own request due to injury concerns. Suresh Singh had picked up an injury in training after doing something that was clearly unadvised," said Stimac.
The general sentiment was that of no panic with regard to the present injury and fitness concerns.
Questions regarding specific players
The forms, inclusions, and exclusions of individual players in the squad are always questioned in NT press conferences. Today's presser was no different either.
There was a special focus on the striking personnel as the Blue Tigers are yet to find a good, consistent replacement for captain Sunil Chhetri. Igor Stimac said that "Chhetri will be the first choice as long as he keeps up this standard. It does not reflect poorly on other strikers."
Questions were asked about forwards Rahim Ali and Sivasakthi as well. Stimac backed Rahim Ali (despite questionable form in the last ISL season) and remarked about Sivasakthi, "I rate him highly. It's very unfortunate that after a serious injury, he is yet to return to the level that the national team demands. I have called him up to check his mental side, to talk to him and work with him personally."
The striker concerns come at a time of visible anxiety in that department for Stimac. He said, "Strikers need more game time at the domestic levels." He also went on to say that the "foreign born rule needs to change" to maximise the talent that can be recruited to the national set-up
Stimac was also asked about Chinglensana's concern regarding his spot in the national team. "It's just not Chinglensana. All players need to be worried about their spot. They have to keep upgrading and improving to secure their spot in the team."
The coach was asked to comment on the inclusions of Sahal Samad and Udanta Singh, who were not necessarily in the best run of form. Stimac said, "I use my own data and my own strategies on how I can utilise them. Their club form can be dependent on what the club's manager decides to do."
Message to the fans
With the exception of a few stadiums or matches, the Men in Blue rarely get the crowd support they deserve. Players and coach Igor Stimac have always been vocal about the advantage offered by the twelfth man.
"The facilities might not have been the best but the crowd support in Manipur was so good it made up for everything else," said Stimac. He then added, "we played better due to the crowd. So if people show that support in Odisha, we can do well."
In addition to the footballing questions, Igor Stimac refused to comment on the wrestlers' protest and also extended his heartfelt condolences to the families of the victims of the train tragedy in Odisha. The latter will surely be a morale-buster ahead of India's first game of the Intercontinental Cup, against Mongolia, at the Kalinga Stadium in Bhubaneswar on 9th June.
For more updates, follow Khel Now on Facebook, Twitter, Instagram, Youtube and join our community on Telegram.