Premier League
Four footballers aged 39 or older to score in Premier League
These players have left their mark in the Premier League
There have been many spectacular moments in the English Premier League, but one of the most enticing things to see is senior players (39 years of age or older) score goals against all odds. These athletes have shown a persistent dedication to English football which is known for its fast-paced action and brutal toughness. Their skill and everlasting love for the beautiful game are evident in their ability to score goals at an age when many would think about retiring. Let us take a good look at four such players who have left their stamp on Premier League history in this article.
4. Thiago Silva (39y & 51d) – Chelsea
Thiago Silva has impressed elite European competitions with his exceptional defensive skills as a centre-back. He started his career at AC Milan and then at PSG, where he established himself as one of the best defenders in the world. Silva is a playmaker from the back, not only a defender but also a maestro with the ball thanks to his exquisite style of play and calm under duress.
He brought plenty of leadership and expertise with him to Chelsea in the Premier League. He demonstrated his enduring characteristics in one of his last games against treble-winners Manchester City. In the 29th minute, Thiago Silva scored a goal from a swinging ball from the corner. He equalised it for Chelsea, which proved to be a classic draw of 4-4 between the two Premier League giants. This goal proved how essential he is to Pochettino's side and what quality he brings to the team.
3. Ryan Giggs (39y & 85d) – Manchester United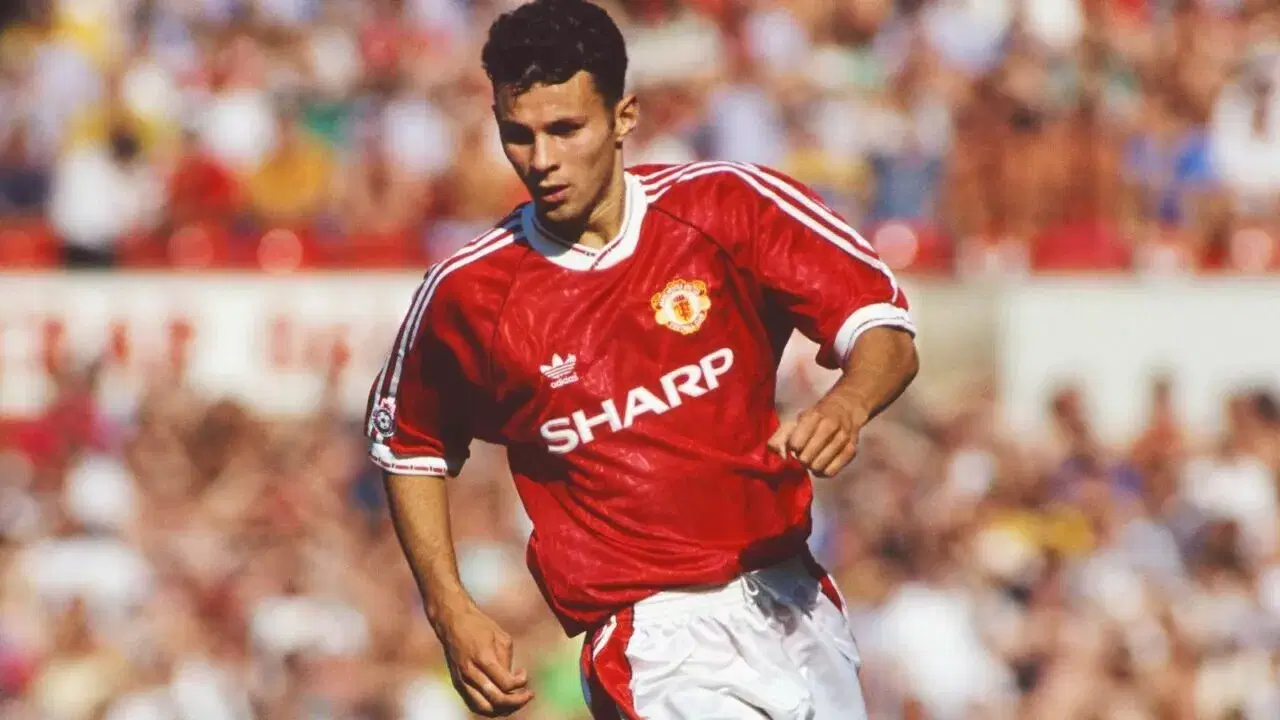 Ryan Giggs is one of the best and most loyal midfielders of all time. In football, Giggs is a name that signifies commitment and durability and is closely associated with Manchester United. He won a tonne of trophies over his whole professional tenure with the club. Giggs was a versatile midfield player who could play anywhere thanks to his amazing dribbling abilities and accurate passing.
He was able to adjust as he grew older thanks to his football intelligence and vision, and he even scored a goal in one of his last games, cementing his legacy as a genuine Manchester United great. The United icon scored his last goal in the Premier League against Queens Park Rangers in 2013. This showcased how great he was in midfield who kept scoring goals for United even at his relatively old age.
Trending World Football Articles:
2. Dean Windass (39y & 231d) – Hull City
Dean Windass gained fame for his drive and remarkable goal-scoring abilities. He received recognition for his aggression and precision finishing throughout his career, especially with his head. Throughout his football career, Windass had instances at a number of teams; his tenure with Hull City is most memorable. He was essential to Hull City's rise through the English football leagues, winning over fans with his ability to turn chances into goals. He was a vital member of his team.
Windass's career flourished in his later years as he displayed his enduring skills and further proved his commitment to the game. At 39 years old, Windass became Hull City's oldest-ever goal scorer when he netted his final Premier League goal against Bristol City. His influence goes beyond the pitch, as he continues to be a cherished figure in English football and an inspiration to future players.
1. Teddy Sheringham (40y & 266d) – West Ham United
Teddy Sheringham was a legendary player in English football who excelled on the pitch while wearing the jerseys of prominent teams like Tottenham. His movement and natural ability to score crucial goals defined his style of play. Sheringham was a brilliant playmaker in addition to a prolific scorer due to his unparalleled intelligence on the pitch.
He moved to West Ham United in 2004. His ability to make smart plays and produce when it counted most was what made him stand out. He scored a goal for West Ham United at the incredible age of 40 years and 266 days against Portsmouth, demonstrating his steadfast talents and leaving a lasting legacy in the archives of English football.
These four footballing legends serve as a reminder that attaining greatness in the Premier League should never be hindered by one's age, even as time goes on and fresh talent emerges. Their ability to score goals long into their 30s and 40s honours the lasting spirit of the game as much as it does a tribute to their particular abilities. Their experiences serve as a source of motivation for football players of all ages and a reminder that a person's love of the game knows no age boundaries. These four players have left a lasting legacy in the Premier League.
For more updates, follow Khel Now on Facebook, Twitter, and Instagram; download the Khel Now Android App or IOS App and join our community on Telegram.
posted in :