World Football
Top 12 footballers who can return from injury in November 2023
Anticipated comebacks: The top 12 footballers returning from injury in November 2023
As we step into November 2023, the footballing world holds its collective breath, hoping to see some of its favourite players make a triumphant return from their injury setbacks. In this article, we'll take a closer look at the top 12 footballers who are poised to make a comeback this month. From defenders to midfield maestros and goal-scoring talents, their return promises to add an extra layer of excitement to the beautiful game.
November's Comeback: The Return of Injured Stars:
12. Aaron Wan-Bissaka
Manchester United confirmed that Aaron Wan-Bissaka would be out of action for "several weeks" due to a hamstring injury he sustained against Brighton in September. The estimated two-month recovery period suggests that he could potentially return to play around mid-November. Additionally, it was mentioned that Wan-Bissaka had returned to training the previous week, which is a positive sign for his recovery.
Expected return date: Sunday, November 26 vs Everton
11. Armando Broja
Armando Broja, an Albania international playing for Chelsea, has been confirmed to remain injured due to a knee injury that occurred before the international break. As a result, he missed the match against Arsenal, and he is now expected to be absent for the upcoming Saturday's match against Brentford. Broja is receiving treatment for irritation around his knee. In his absence, the team used other players like Cole Palmer and Conor Gallagher in midfield, with Mykhailo Mudryk and Raheem Sterling on the wings during the game against Arsenal.
Expected return date: Thursday, November 2 vs Blackburn Rovers
10. Thiago Alcantara
Liverpool have been without Thiago Alcantara for the entire current season due to his recovery from hip surgery that he underwent at the end of the previous season. While there were hopes of his return earlier this month, he has experienced two setbacks in his recovery process, and as of the latest information, he remains unavailable for the team. The club has not provided any recent updates on his injury situation.
Expected return date: November 2023
9. Raphael Varane
Raphael Varane, a defender for Manchester United, missed the upcoming match against Arsenal, adding to the club's injury concerns this season. Manchester United has been dealing with several injuries in their squad. Mason Mount, who was injured before the Forest match, is expected to remain sidelined due to a thigh injury until the international break next month.
There were concerns about Varane's absence in the important Manchester derby, but it was later revealed that the decision was a strategic one by the coach, Erik ten Hag, who wanted players on the left who could create angles against City's press. With Varane expected to be fit for the next game, fans will be eager to see his name on the team sheet.
Expected return date: Wednesday, November 1 vs Newcastle
8. Sven Botman
Newcastle United's manager, Eddie Howe, has suggested that Sven Botman may become available for selection in the upcoming week, which features important matches against Manchester United in the Carabao Cup, Arsenal in the Premier League, and a crucial trip to Germany to face Borussia Dortmund.
Sven Botman, the Dutch centre-back, has been sidelined with a knee injury and has not played since the 8-0 victory against Sheffield United. He has missed six weeks of action but could potentially return in one of these critical fixtures.
Expected return date: Tuesday, November 7 vs Borussia Dortmund
7. Serge Gnabry
Serge Gnabry, a player for Bayern Munich, has been confirmed to have a forearm fracture. He will undergo an operation to address this injury and is expected to be sidelined for several weeks. Coach Thomas Tuchel expressed his disappointment, noting that Gnabry is an important player for the team.
Gnabry sustained the fracture during his team's DFB Cup match against Preussen Munster. Both Gnabry and Raphaël Guerreiro are aiming to make their comebacks during Bayern's upcoming DFB-Pokal match against Saarbrüken on November 1st. Gnabry has been participating in full training for a week.Expected return date: Thursday, November 2 vs Saarbrücken
6. Dayot Upamecano
Bayern Munich's defender Dayot Upamecano has suffered a left hamstring injury that will keep him out of action for several weeks. He had to leave the game against Freiburg due to this injury, and he is expected to miss upcoming matches against Mainz, Galatasaray, Darmstadt, and Saarbrücken. However, there is hope that he may recover in time for the Bundesliga match against Borussia Dortmund on November 4.
Expected return date: Saturday, November 4 vs Borussia Dortmund
Trending World Football Articles:
5. Raphael Guerreiro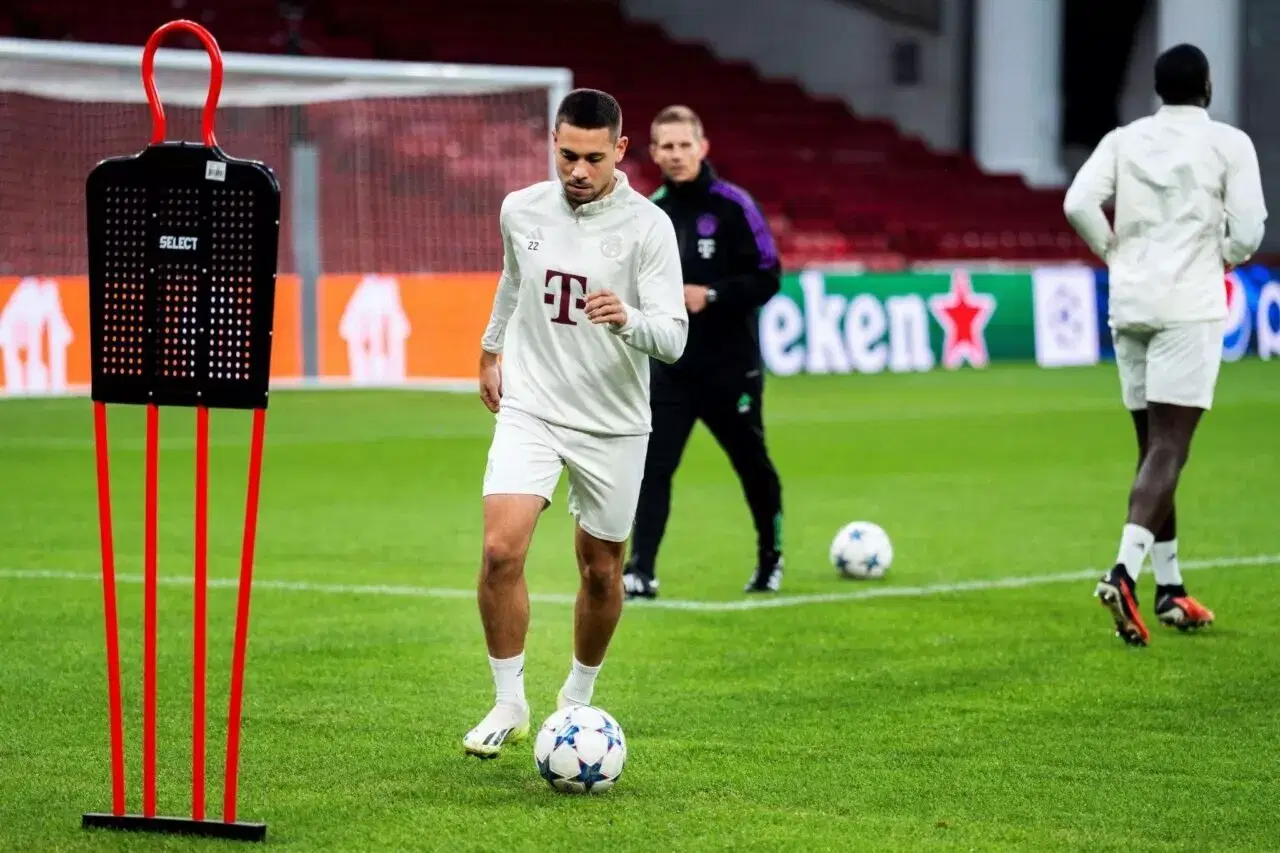 Raphaël Guerreiro, a Portuguese international football player who recently joined Bayern Munich from Borussia Dortmund, suffered a calf injury during preseason preparations in July. As a result, he has not played for Bayern Munich in the current season. However, he might be included in the squad for the upcoming match against Bayer Leverkusen after the international break. Bayer Leverkusen is currently leading the Bundesliga, having won all three of their matches and holding a better goal difference than Bayern.
Additionally, there is an update that Guerreiro will not be available for Bayern's Bundesliga game against Freiburg due to a left thigh muscle strain he suffered in training. He will also not join the Portuguese national team for international duty and will stay in Munich to recover from his injury.
Expected return date: Thursday, November 2 vs Saarbrücken
4. Frenkie de Jong
Frenkie de Jong, a key Barcelona player, suffered an ankle injury in a La Liga match against Celta Vigo. The club's official statement confirmed a tibiofibular syndesmosis injury in his right ankle, with his return depending on his recovery. He might be out for 5-7 weeks, potentially missing the season's first Clasico against Real Madrid. He's set to miss the upcoming games against Real Mallorca, Sevilla, Porto, and Granada, with a two-week international break in between. There was doubt about his availability for the Real Madrid match, but he's likely to return a week later for the game against Real Sociedad.
Expected return date: Wednesday, November 5 vs Real Sociedad
3. Casemiro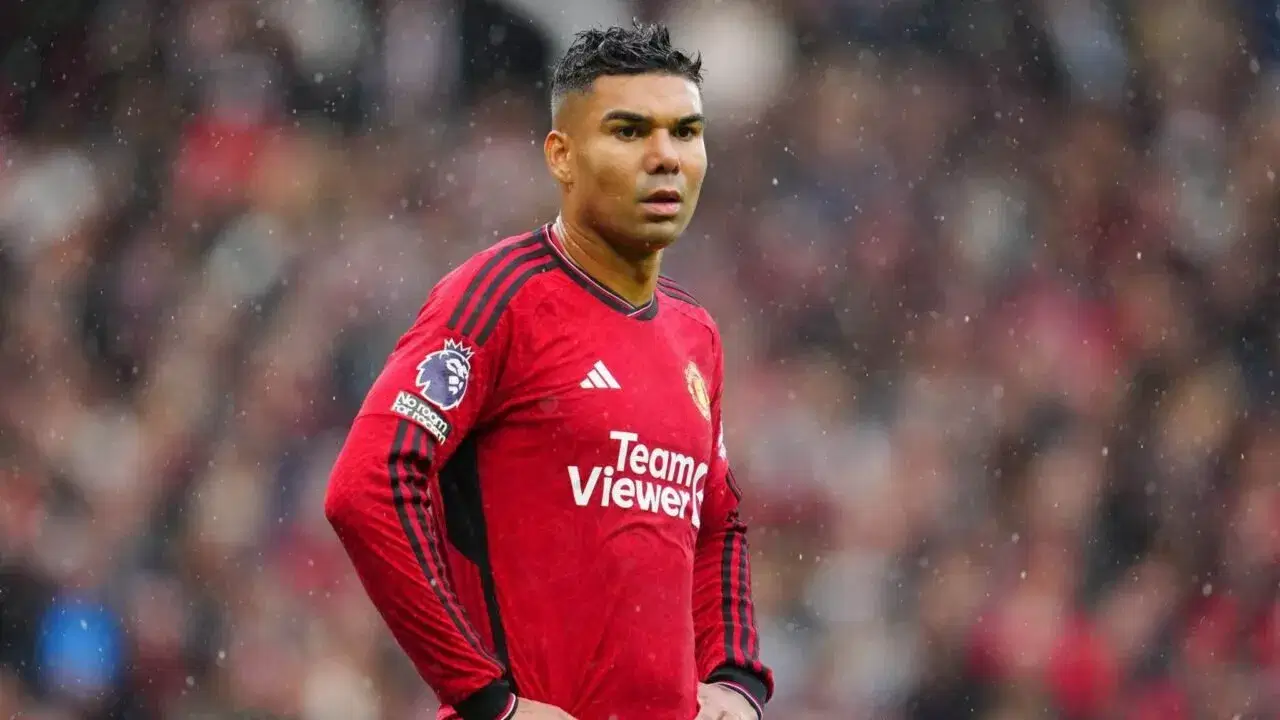 Casemiro, the football midfielder, has been grappling with an ankle injury since the last international break. He had to leave a match against Venezuela after just 11 minutes, leading to his absence in the Sheffield United game. Although he returned to training before the FC Copenhagen match, he couldn't play due to suspension and missed the City match.
His coach, Ten Hag, mentioned that Casemiro's recovery is uncertain, as he's not at his best. There's hope he can participate, but it's a bit of a race against time. The midfielder is now in contention to face Newcastle in the Carabao Cup quarter-finals.
Expected return date: Wednesday, November 1 vs Newcastle
2. Pedri
Pedri, a Barcelona midfielder, suffered a right thigh injury during training on August 24. Initially, it was expected that he would return to action in a month. However, according to Sport, his recovery is taking longer than anticipated, and he is not expected to return to the field before the end of October.
Barcelona is being cautious and not rushing Pedri back into action to avoid repeating past mistakes. There is hope that he could become fit in time for the El Clasico match against their rivals, Real Madrid, which is scheduled for October 28. Unfortunately, Pedri was not available to play in the recent Clasico match between Barcelona and Real Madrid, marking the fourth consecutive Clasico that he has missed. He also missed matches against Real Madrid and Copa del Rey semi-final games last season due to injury. The last time he played for Barcelona was on August 20, where he also scored, but he sustained a thigh injury in training just a week later.
Expected return date: Wednesday, November 5 vs Real Sociedad
1. Christopher Nkunku
Chelsea's recent goal-scoring troubles were exposed in their match against Brentford, where they missed several chances. Manager Pochettino eagerly awaits Christopher Nkunku's return from injury to boost their scoring capabilities. Nkunku, a proven goal-scorer, is seen as a crucial player for Chelsea, and his return is expected to address their goal deficit. The anticipation of Nkunku's comeback is shared by former Premier League footballer Shaka Hislop, who believes it will "transform" Chelsea's performance.
Expected return date: Saturday, November 25, 2023 vs NewcastleNovember 2023 promises to be a thrilling month for football enthusiasts as we watch these stars lace up their boots and step back into the limelight. Their journeys of recovery and resilience remind us of the enduring spirit of the game and the unwavering passion that fuels it.
For more updates, follow Khel Now on Facebook, Twitter, and Instagram; download the Khel Now Android App or IOS App and join our community on Telegram.
posted in :