FourFourTwo/Indian Express/Wikimedia/ Time/ Playbuzz
FIFA's proposal of hosting the global event every two years has drawn criticism from a fair share of fans.
Every now and then, football's governing bodies and their policies have come in for scrutiny. From UEFA's 'Swiss Model' Champions League format to the decision of FIFA to open up the World Cup to more teams. Decisions, especially those advocating reforms are not widely accepted. All of these, as the fans accuse, are directed for the benefit of those who run the game, not the ones who play and enjoy it.
The latest and perhaps, the most rippling of those proposed policy changes, is the concept of a biennial FIFA World Cup. The concept which first came as a proposal from the Saudi Arabian Football Federation in May 2021, has stood out as one of the most polarizing ones. While FIFA has been adamant about it – fans, players and regional federations have moved against it. FIFA's face for this whole proposal is former Arsenal boss and now FIFA's Head of Global Football Development Arsene Wenger.
What makes this project a controversial one? Why does FIFA prefer it, while others have an opposing stance? Will the biennial FIFA World Cup be good for football? Let's analyze both sides and how things look from a neutral perspective.
FIFA's Stance: Frequent, but quality competition
In order to understand how the proposal came to be so popular, it is worth knowing what it is. The current international football calendar runs between five periods during regular club seasons. The five international breaks, each one lasting 10 days, happen during September, October, November, March, and June. These windows are basically the period where confederation competitions, as well as the FIFA World Cup Qualifying fixtures take place.
The 'right solution,' as per FIFA, is to have qualifiers between October and March and have a World Cup every two years. As per Wenger, the biennial model is directed towards emphasizing meaningful and quality competition. This idea of placing qualifiers in the international breaks, similar to the UEFA Nations League concept, is at the center of the proposal.
"I would like to increase the frequency of competition, in a way that's led by simplicity, a clear calendar and a desire to only organize competitions that have real meaning to them," Wenger has repeatedly echoed his defence for the model. Infact, one of FIFA's arguments has been the international football calendar revision, scheduled to happen in 2024.
President Gianni Infantino has also had similar views. Citing examples of the Super Bowl and Wimbledon, the FIFA chief has emphasized on increasing frequency and keeping the quality intact. Most of Infantino's decisions have been grounded in making the FIFA World Cup accessible to more countries and this is another such example. Equating frequent tournaments to more qualifying chances, FIFA has presented this as an extension to the 48-team World Cup decision.
What are the motivations behind the proposal?
"High stakes, high emotions," is what Arsene Wenger quotes as the mantra of the new proposal. Injecting competition in matches, biennial World Cups seek to attract more fans, hence more sponsors. Considering that nearly 95% of FIFA's total income from 2015-2018 came from the Russia World Cup itself, people stating money to be the primary motivation is not surprising at all.
For fans, the FIFA World Cup is a coveted event. While it will have a place of its own, exclusive of its frequency, rarity is what adds value to it. Making it more frequent, in an environment in which it is opposed by almost everyone, will automatically attract negative sentiments from fans.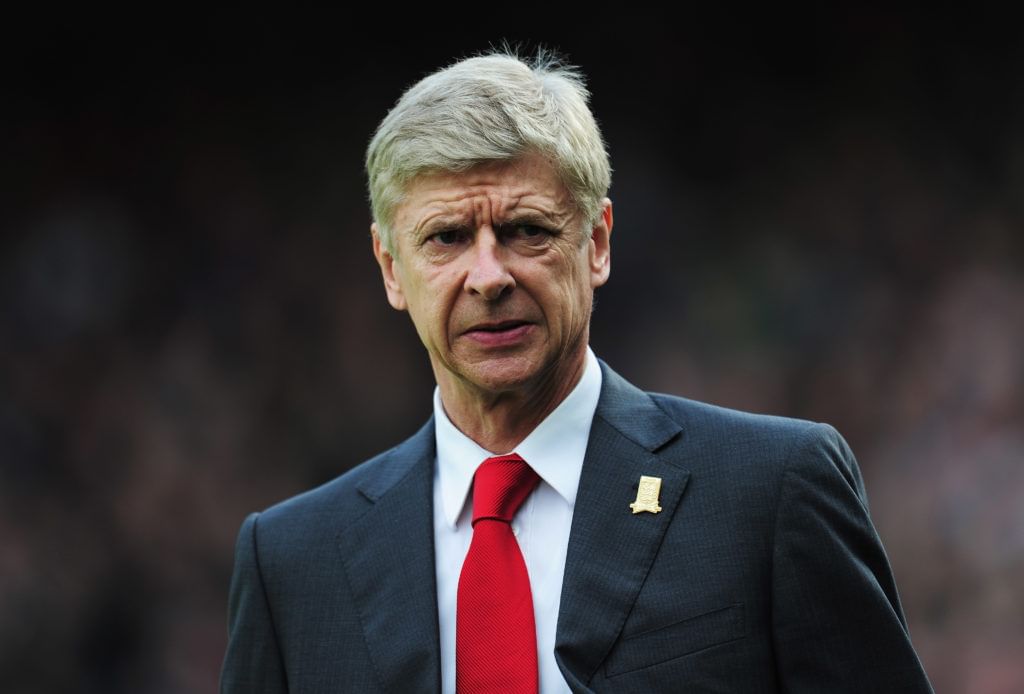 In addition, a geo-political motivation can also be traced to the proposal. Countries are increasingly interested in hosting a FIFA World Cup. With biennial tournaments, FIFA will have more hosting opportunities, hence more countries to work with and collect revenue from. The 2022 FIFA World Cup, the first in the Middle East, has only served to attract more hosting interest. More countries that have never previously hosted the tournament now want a share of it. And, hosting it every two years will increase the chances of them getting a shot.
Where do football clubs and players stand?
An occupied summer is always a hectic thing for both a club and a player. While representing one's country is a premium, the mental and physical stress that comes with it is not something regular. As Chelsea's midfield star Mason Mount pointed out after the Euros, it becomes exhausting after a certain point. Biennial World Cups would mean those summers would come double as fast, without even mentioning regional competitions.
Football players' fitness has been a concerning issue recently due to a crammed post-pandemic schedule. The Euros and Copa America took place after a season that started just two weeks after 2019/20 concluded. Players, without long breaks in two summers, have started to show the effects of a tight schedule. The five substitutes rule has not helped significantly since teams tend to go with the same players to maintain form.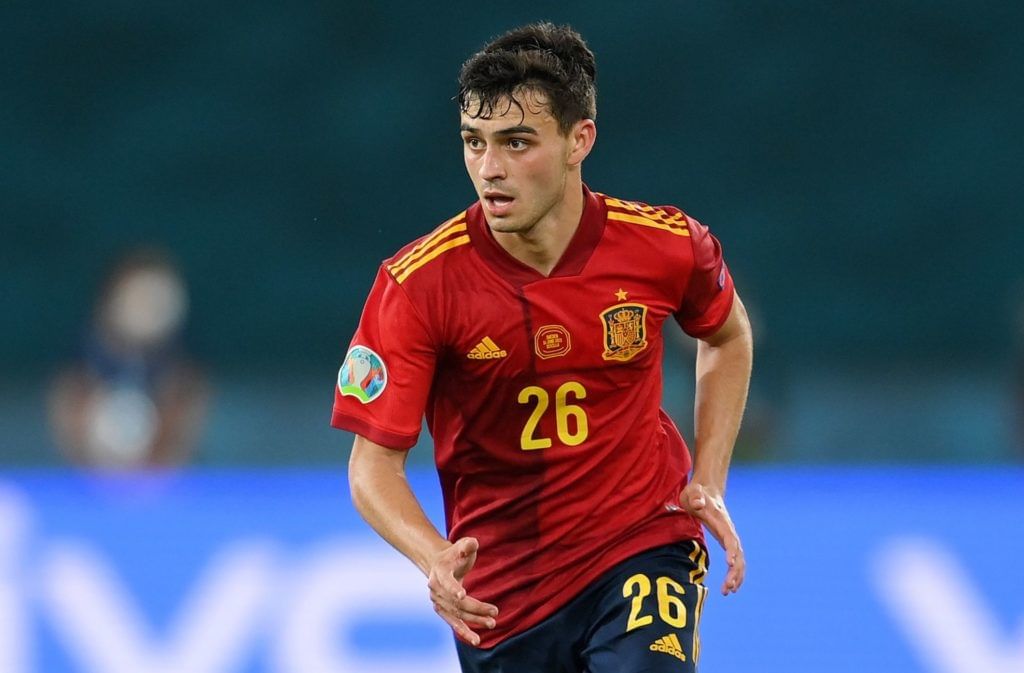 An example, often used in recent cases, is that of Barcelona and Spanish midfield ace Pedri. The 18-year-old was clearly overworked, as he played 73 matches for both club and country, before returning to club duties. Now injured, the Euro 2020 Young Player of the Tournament barely had a 10-day buffer between the Olympics and his return in a Blaugrana shirt.
On the other hand, clubs are not in favour of doubling the frequency of player-occupying summers. Clubs have started valuing pre-season more than before and resort to the period to make changes/bolt things in before things get going. Big names are already rare in pre-season and having less players following an occupied summer will not better things.
Why are major confederations against this?
Regional confederations from Europe, South America, and Africa have robustly opposed the model. UEFA President Aleksander Ceferin has referred to the World Cup's rarity as one of its key selling points, hence signalling its compromise might lead to an eventual decrease in popularity. "Holding it every two years will lead to less legitimacy and it will unfortunately dilute the World Cup itself," he said.
Another major concern is about where regional tournaments will fit in if the biennial model comes into place. For example, introducing the model means the 2028 summer will have both the Euros and FIFA World Cup. This has essentially threatened regional confederations' authority to hold tournaments.
However, South Asian nations, including Bangladesh, Maldives, Sri Lanka, and Nepal have already presented a joint statement of support. These nations and a few others from the bottom half of the rankings, remain the only ones to present their open support for the idea.
Where does it go from here?
It is of no doubt that any effort to restructure the calendar to accommodate players' well-being will be welcomed by many. However, adding fixtures, that too mentally and physically demanding ones, might be the wrong approach. In addition, a gaze at the governing body's record gives us a hint of poor execution in the future too. The intent, in itself, might be a good one, but the approach seems to be wrong. As Thierry Henry said recently, it might be best to "ask the current players, rather than former ones."
For more updates, follow Khel Now on Twitter, Instagram and Facebook.