While many laud the tactician for his intelligence, these five players have contrasting views.
Pep Guardiola is one of the most successful managers around and has had a major influence on tactics in the modern game. In his glittering career so far, Guardiola has managed the likes of FC Barcelona, FC Bayern Munich and Manchester City, tasting success at each of those clubs.
The Spaniard also has a great track record of immensely improving the players at his disposal. His wealth of footballing knowledge, eye for the smallest details and meticulous training regimes tends to help the players scale new levels in their personal development. As a result, most footballers dream of working under the tutelage of the tactical genius.
However, in the past, there have been a number of individuals who didn't quite enjoy working with Pep Guardiola for varied reasons and had their issues with him. So, without any further ado, let's take a look at five such footballers.
5. Mario Gotze
Once a teenage sensation at Borussia Dortmund and the scorer of the winning goal in a World Cup final, Mario Gotze hasn't been a shadow of his younger self ever since his switch to rivals Bayern Munich in 2013. After three disappointing seasons at the Bavarians, he returned for a second spell at Borussia Dortmund. However, he couldn't replicate the performances that once made him one of the most exciting young talents in world football.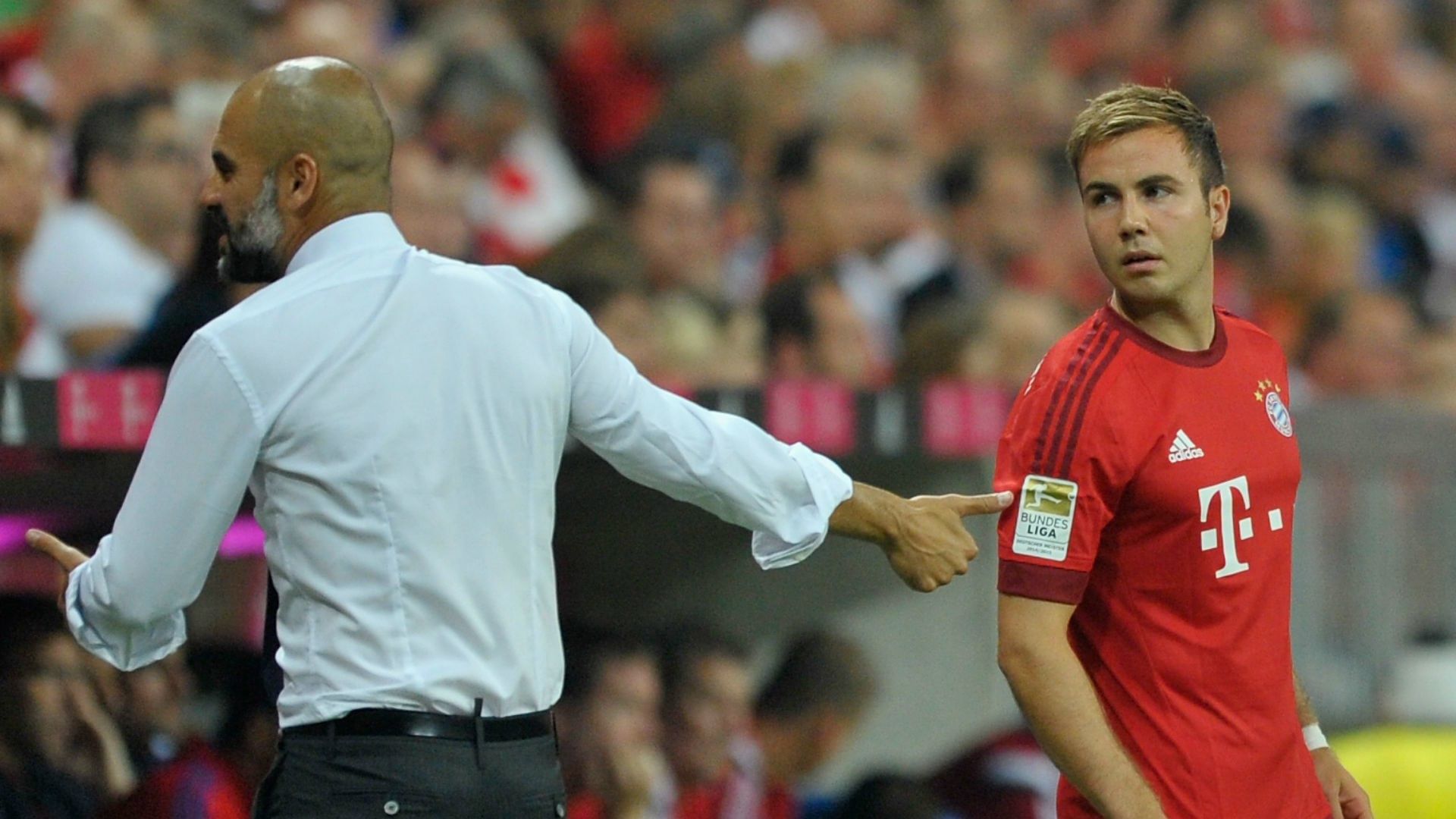 It would be preposterous to blame Pep Guardiola for the German's downfall, however, the manner in which he handled Gotze didn't do the player any favours. Looking back at his time under Guardiola, Gotze felt that although Pep was a tactically astute manager, he lacked the warmth and empathy that a good coach should possess too.
On working with the Spaniard, he said in an interview, "I had the feeling that [Guardiola] thinks only the pitch and leaves out the people and the outside. The empathy was not that big. It was not easy for me [under Pep], just because I came from Klopp, who was like a footballing father. Pep was completely different. A world-class coach needs empathy, every athlete is also human and you should combine both."
ALSO READ: Top ten most used players by Pep Guardiola
4. Mario Mandzukic
Mario Mandzukic played a season under Pep Guardiola's management at FC Bayern. However, it was quite apparent that the Croatian striker didn't suit Pep's style and was shipped to Atletico Madrid a year later. As it turns out, they did not share an amicable relationship either as Mandzukic has accused the Spaniard of treating him with disrespect and even boldly stated that Pep didn't play him in the 2014 DFB Pokal final because he didn't want him to finish as the leading goalscorer.
Shortly after his departure, in an interview, he remarked, "Guardiola disappointed me because he didn't treat me with respect and it was twice as good when Jupp Heynckes was there. Would I sit down with Guardiola for a coffee? That is something that's not going to happen. In my professional life I don't have to like everyone but if I feel a negative energy coming from a person then I try to avoid them.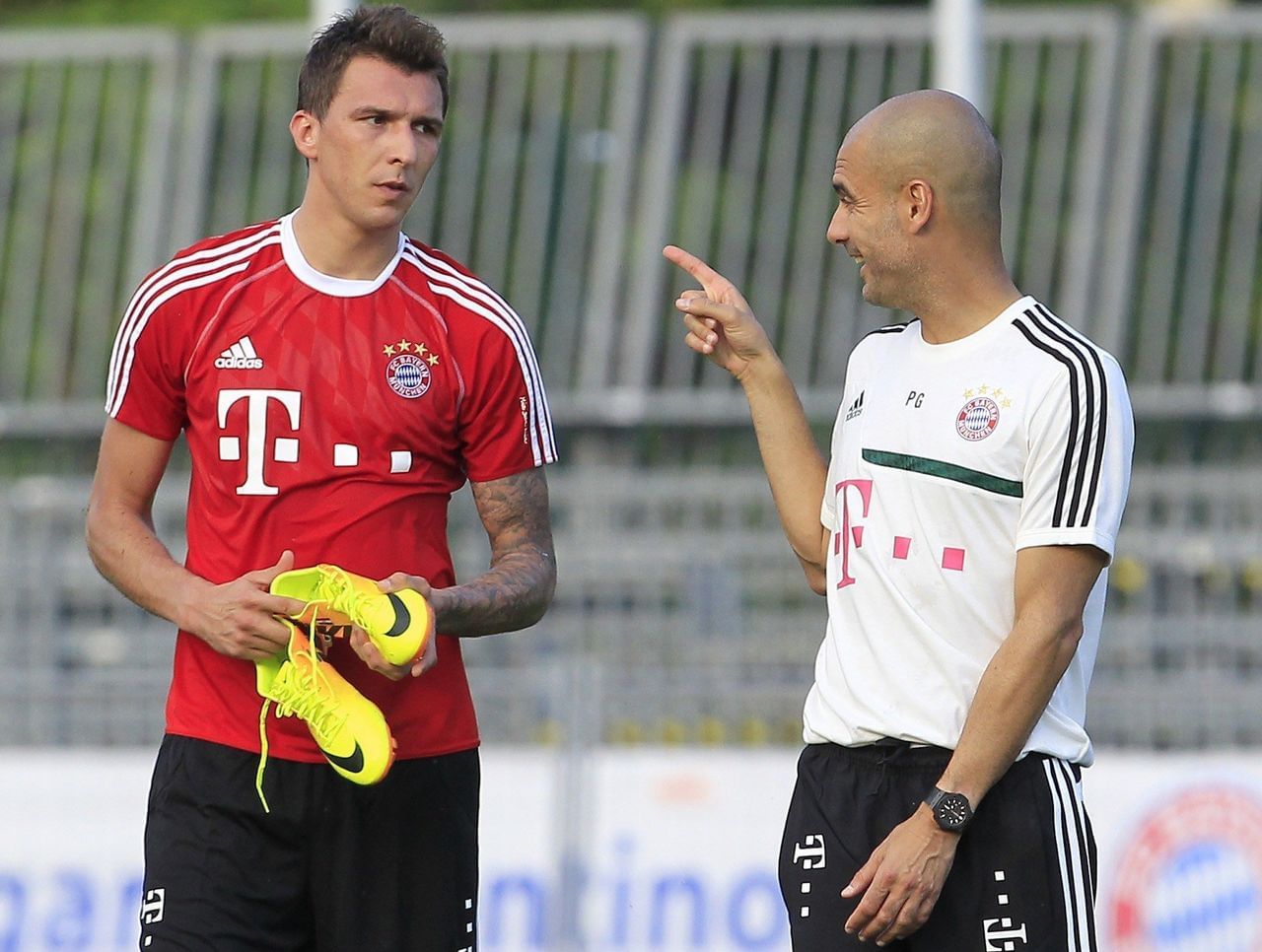 It might not have worked out between the two gentlemen but at least we know Mario's answer to any potential coffee invitation from Guardiola in the future.
ALSO READ: Pep Guardiola: Top ten times when the Spaniard was outwitted
3. Samuel Eto'o
Samuel Eto'o is another player who shared a difficult working relationship with Pep Guardiola. On taking over the team, the decorated manager made it known to the board that the striker didn't fit in his plans and hence wanted to get rid of him. However, the Cameroonian refused to move and instead decided to stay put against the wishes of his then gaffer. Eto'o went on to make a sizeable impact that season, plundering 36 goals across 52 matches in a historic campaign that saw Barcelona win the treble.
Nonetheless, Pep got his way as Eto'o was sold to Inter Milan in the following summer window. As you might expect, there is no love lost between the pair. Recalling his time with the current Manchester City boss, he said to AS, "I love him as a coach, but not as a person. I learned to play football with him."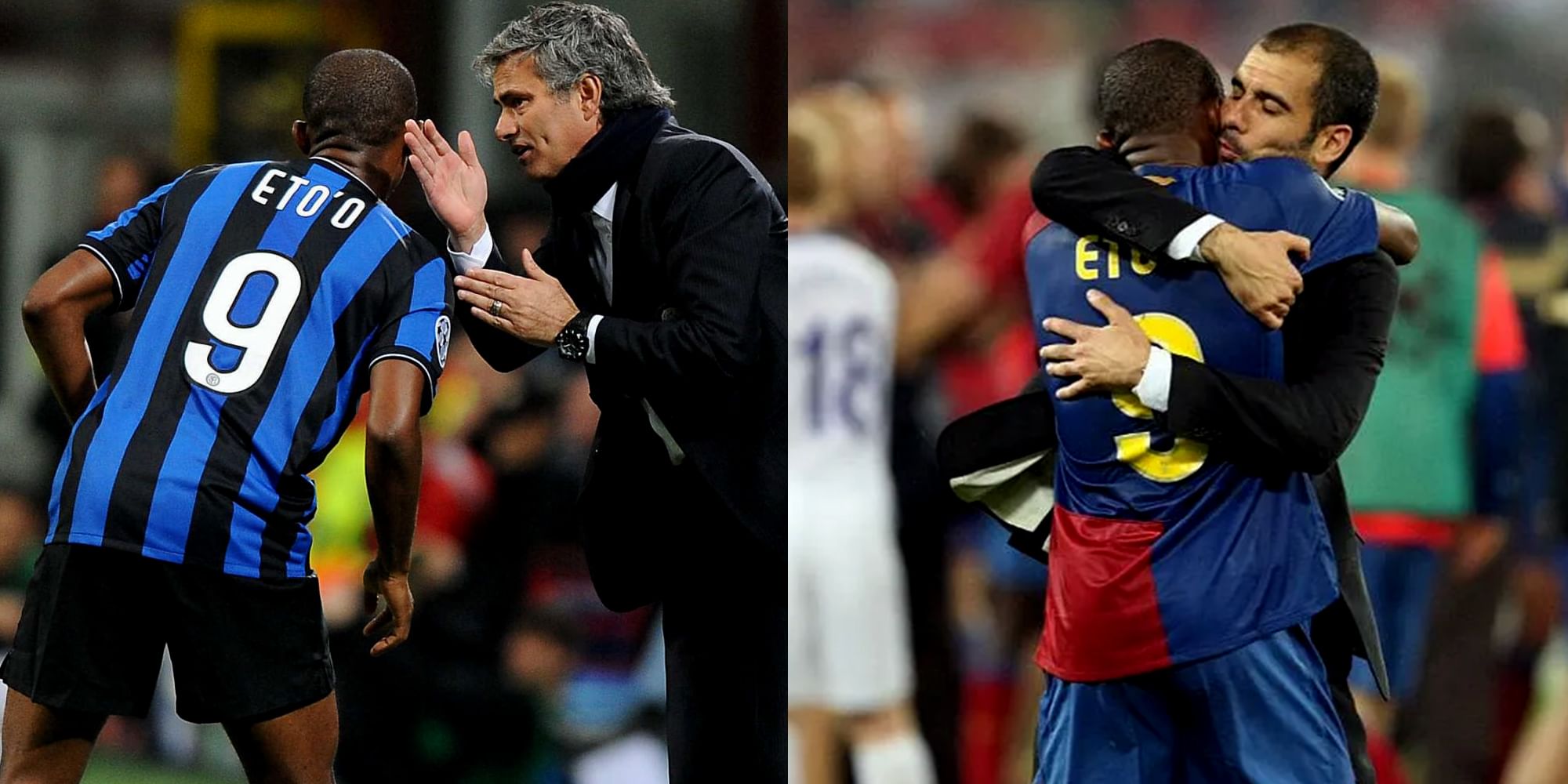 2. Yaya Toure
Yaya Toure was destined for bigger things when he completed a move from Olympiacos to Barcelona in 2007. He played an important role at the base of midfield in his first season at the Catalans. Unfortunately for him, when Pep arrived at the club, he preferred Sergio Busquets in that defensive midfield role instead of the Ivorian.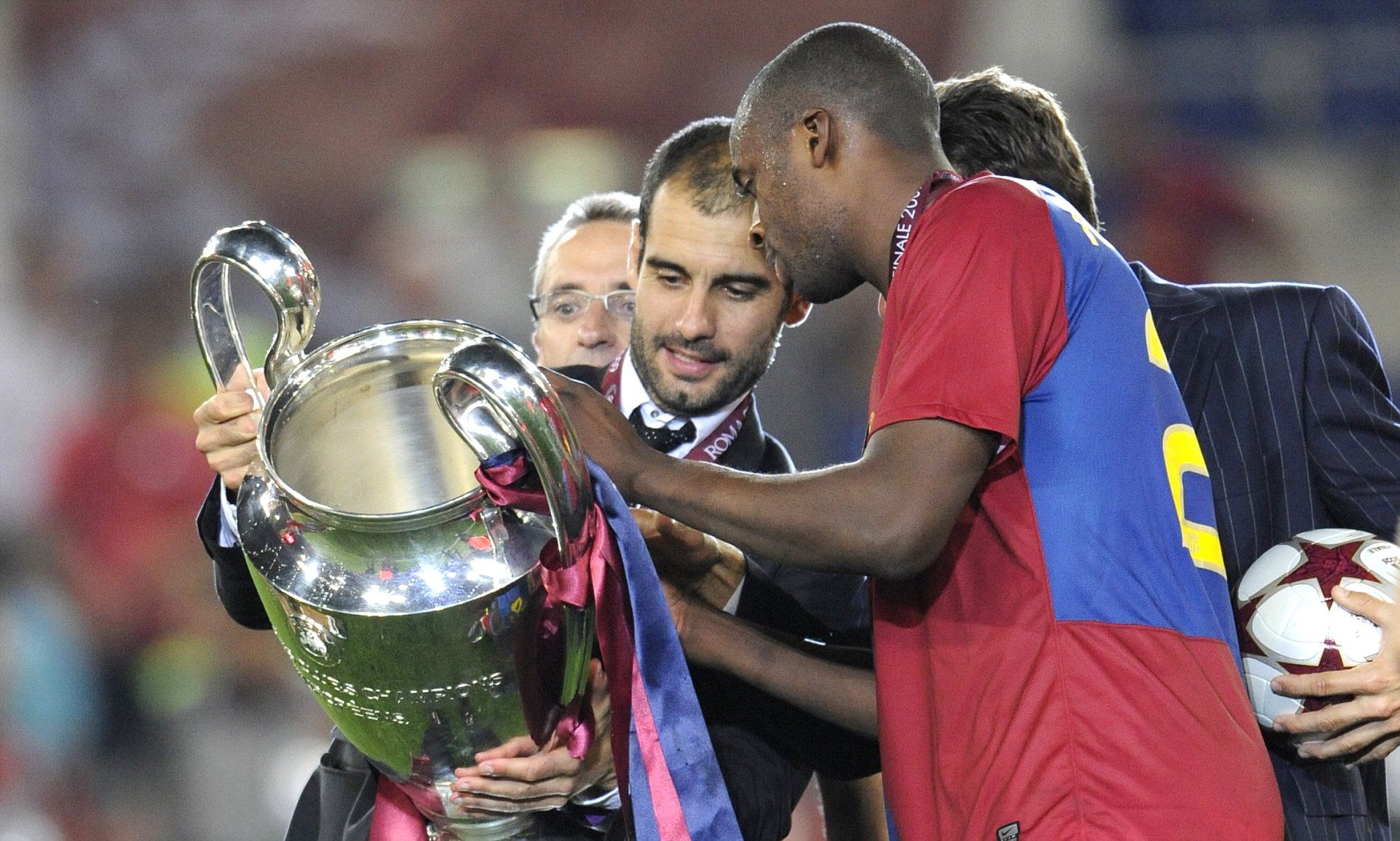 Eventually, he was sold to Manchester City. To make matters worse for the 37-year-old, Pep joined City in 2016 and yet again sidelined Toure, which ultimately resulted in his departure after spending eight years at the English club. Since then, Toure has made no secret of his feelings towards Guardiola by accusing him of manipulating and dominating his players besides making more serious claims such as Pep having a problem with African players and that his coaching status is just a myth, as reported by The Guardian.
ALSO READ: Top five players to have played under both Jose Mourinho & Pep Guardiola
1. Zlatan Ibrahimovic
Zlatan Ibrahimovic's utter dislike, which is a gross understatement in itself towards Pep Guardiola, is well documented. Zlatan joined Pep's Barcelona in July 2009 from Inter Milan but ended up spending just a solitary season in Spain. During that time, he fell out with the tactician despite making a spectacular start, scoring 11 goals in his first 14 league matches.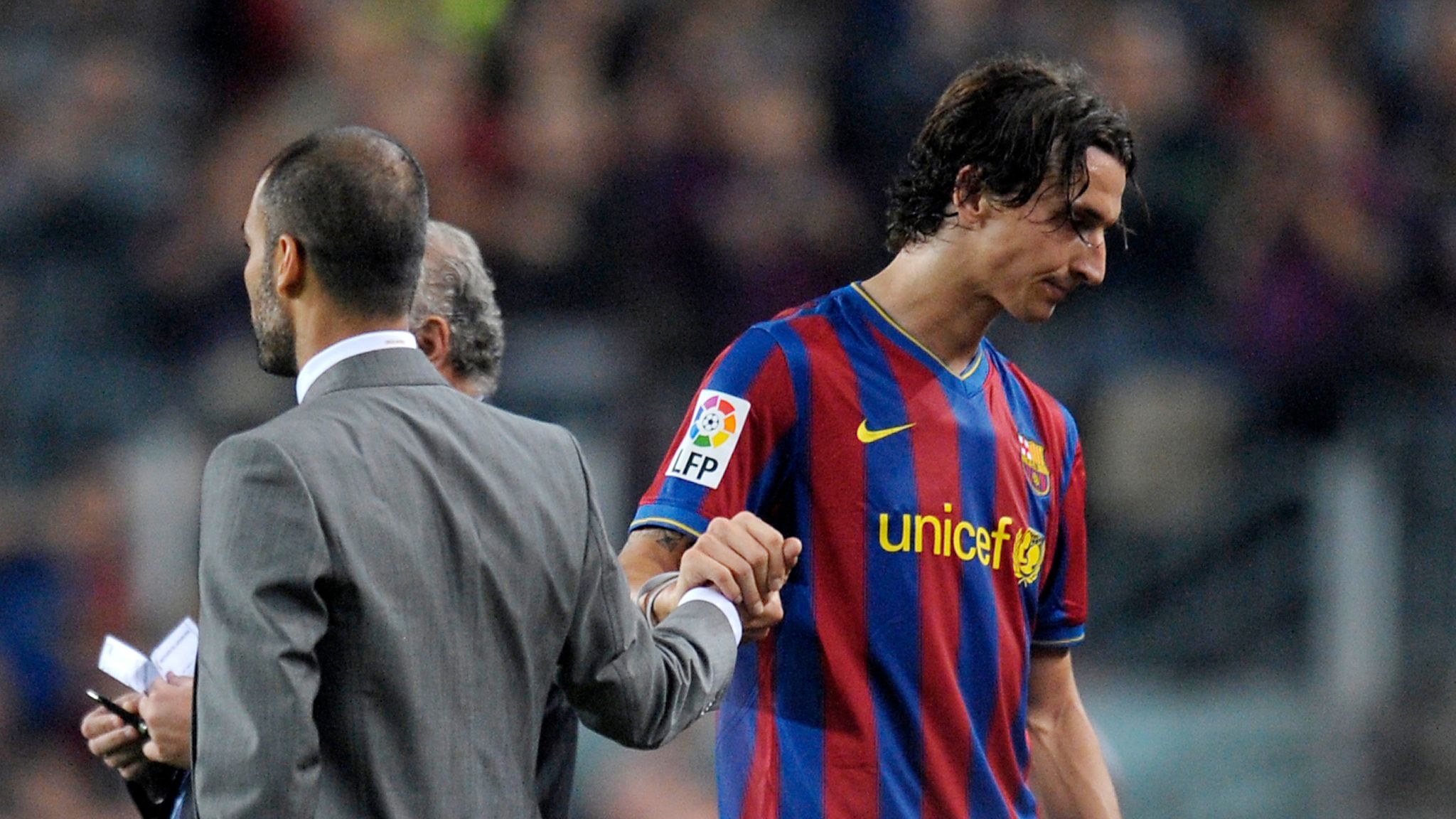 The Swedish forward once compared himself to a Ferrari, claiming that Pep bought a Ferrari in him but treated it like a Fiat. Furthermore, Zlatan believes that Guardiola is a fantastic coach but like the others on this list, doesn't have anything remotely nice to say about him as a person. Apart from his stunning exploits on the field, Zlatan is renowned for his honest and unabashed comments to the media. It is only fair to leave with one of the star striker's quotes on his former boss, which aptly sums up his feelings towards him.
"Guardiola was staring at me and I lost it. I thought, 'there is my enemy, scratching his bald head!' I yelled: 'You haven't got any b***s!' and worse than that I added: 'You can go to hell!' I completely lost it, and you might have expected Guardiola to say a few words in response, but he's a spineless coward." (Source: Sky)
For more updates, follow Khel Now on Twitter and join our community on Telegram.