ISL- Indian Super League
Why Liston Colaco is ready to become the face of India's next generation?
By
Uttiyo Sarkar
The forward has been one of the best performing youngsters in the ongoing season of the ISL.
Liston Colaco has significantly raised his performance level at the ongoing 2021-22 season of the ISL. He's been excelling for ATK Mohun Bagan in the Indian Super League (ISL) and is currently the highest scoring Indian player in the current campaign so far.
The 23-year-old winger always had something special in him. It seems that he's now starting to properly realize his potential. Colaco has been irresistibly good in the majority of the ISL games he's featured in this season. Be it his slick movement or ruthlessness in the final third, he's looked a level above the other Indian players he's played alongside.
With the likes of Sunil Chhetri nearing the end of their careers, Indian football needs new, vibrant younger stars to pick up the mantle. Liston is at the head of the line when it comes to doing so. Here are some factors why Colaco is ready to become the new face of Indian football.
Fearlessness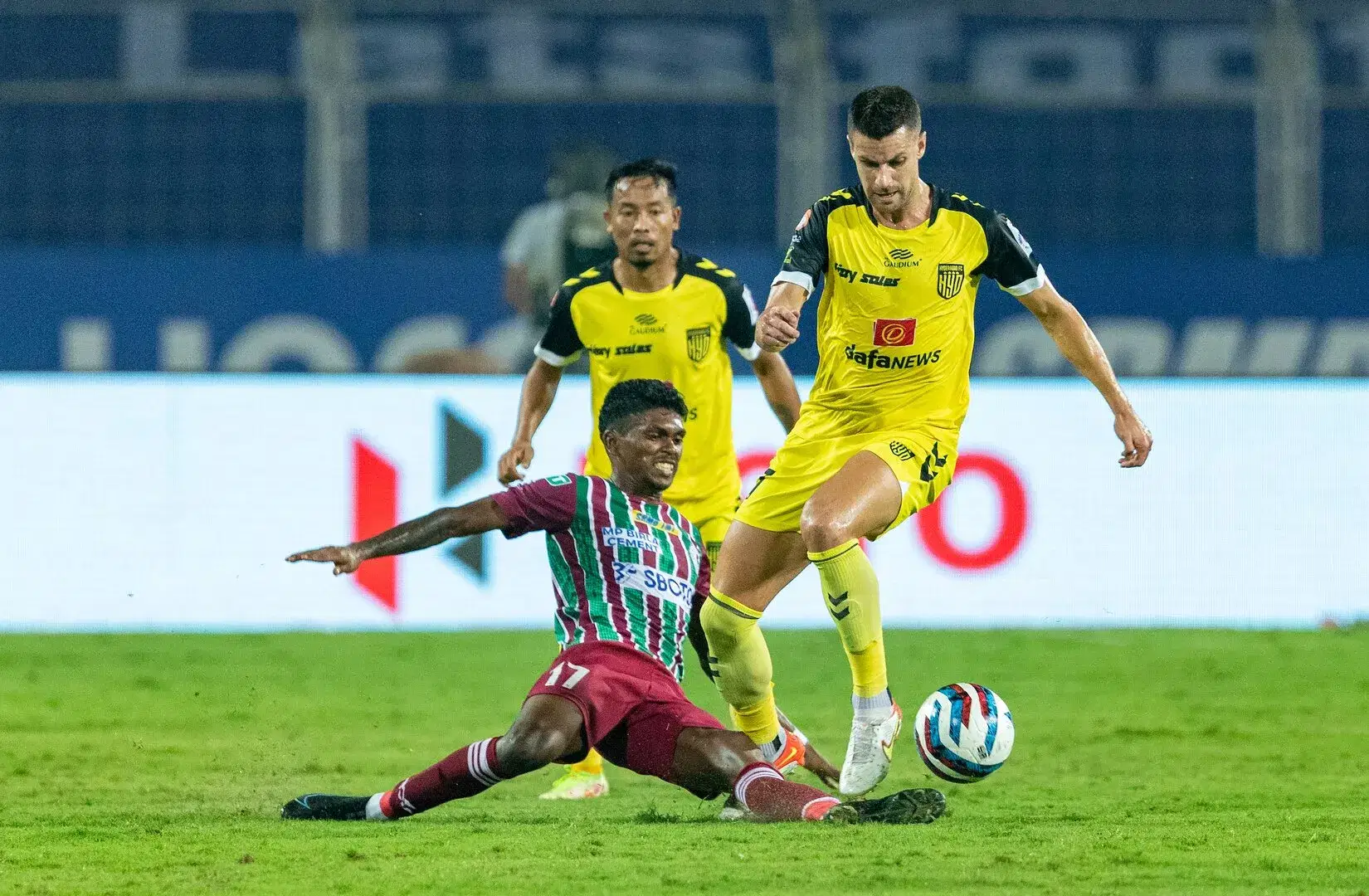 Even at the age of 23, Liston has already played against formidable oppositions – both domestically as well as the in international scene. But the winger never looks intimidated by the prospect of playing against foreign defenders or more experienced players.
He never seems to back away from a challenge and oozes confident when moving through the wings. Colaco has tormented defenders all through the ISL season with his impressive pace and amazing dribbling ability. He has the confidence and also the arrogance to dribble past defenders with ease, something which not many in Indian football can replicate.
That sheer confidence in Liston helps him stand out among the rest. The winger knows he possesses the ability to take on any defender and leave him sweating. That self-belief and obsession in trying to beat defenders and create chances can help Liston go places in the future.
Unique skillset
There are some aspects about Liston's playing style that just help him stand out from any other Indian wingers right now. It's not like the ATKMB star is the only player capable of dribbling past opposition players in India. But his methods for trying to unnerve opposition defenders make him more effective than other forwards.
Liston has this tendency to pick up the ball in deep areas or wide in the wings and move inwards. His sudden burst of pace, close control and ability to wheeze past players make him really difficult to mark.
On top of that, Liston's work in the final third is constantly improving. He knows how to sneak into prime scoring areas inside the box, can score powerful headers and close-range finishes. Not just that, but the 23-year-old has impressive reaction timing and knows how to pounce on chances clinically.
If Colaco can further glisten up his varied skillset, he can become a more complete attacking player and become the focal point of the Indian national team's attack going forward.
Age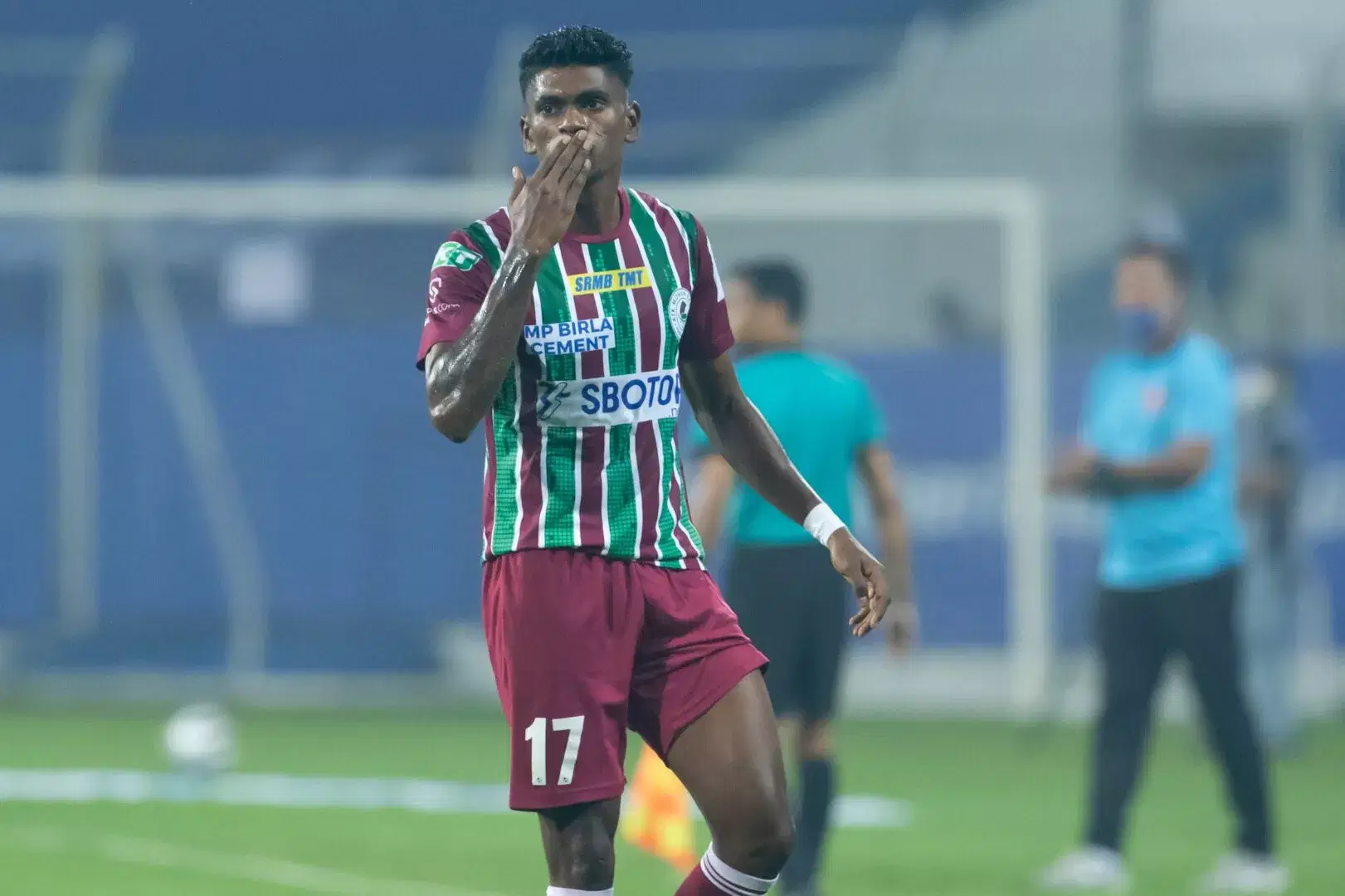 The biggest encouraging thing about Liston is he has started to excel at a relatively young age. He's still only 23. But to his credit, the winger has already gained a lot of experience at his age. Liston has been playing in the ISL for the last three years and been a regular in the last few ones as well.
Colaco's young age can only mean good things. He will gain more experience as the years move on and is yet to hit his peak. In a few years, the winger should be more a complete package, mixing his fiery style with more composure.
If able to keep himself committed and injury-free, Liston can play at the top level for well above another decade. With Indian football looking to take giant leaping steps forward in the coming years, it can benefit from an exciting youngster like Colaco slowly transforming into a dependable, tormenting figure who can potentially help to take the national team to newer heights.
Character
Liston already seems to have developed a very strong character which helps him to stay calm under pressure. The 23-year-old has this 'never-say-die' attitude which never allows him to sulk when things get tough.
Even in certain games where he is underperforming or unable to dribble past opposition, he seems to have the mental fortitude to keep trying until things start to click. In this ISL season itself, Colaco has had a few games where he was underwhelming for the majority of the match but still ended up with a goal.
Liston's strong willpower and tough character can help him excel in Indian football and make him a potential role model for up-and-coming youngsters in the country for many years to come.
For more football updates, follow Khel Now on Twitter, Instagram and join our community on Telegram.