Barcelona/Twitter/Khel Now
Estimated reading time: 5 minutes
There are a few interesting things about the Argentine star that the world is still not fully aware of.
Lionel Messi is the most gifted and perhaps the most talented football player ever. He is widely regarded as the best player to grace the game. His achievements in the game are so vast, that some of those will surely stand the test of time.
The Argentine is an inspiration to millions across the globe. His life's story is of determination and perseverance. Messi has reached where he is today after years of hard work and struggle. People have talked about his life and journey extensively.
However, there are still a few small details and interesting facts about Lionel Messi that fans tend to overlook. Therefore, here are seven lesser-known facts about Lionel Messi that the world does not often talk about.
7. First hat-trick came in El Clasico
Lionel Messi has scored hat-tricks for fun at FC Barcelona and Argentina colours. He has scored 54 hat-tricks in his career till now. His goalscoring feats are simply outrageous and he is only second to Cristiano Ronaldo in the list of active players with most hattricks.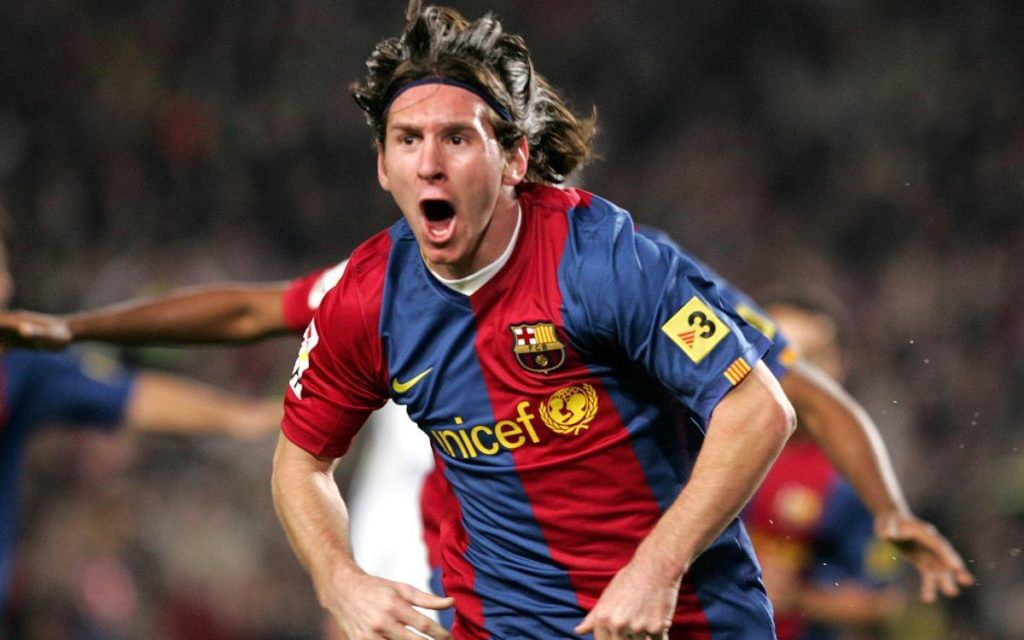 Messi's first-ever hat-trick actually came in an El Clasico fixture in La Liga. Playing against arch-rivals Real Madrid, Messi turned on the charm and scored his first-ever hat-trick in a 3-3 draw as a 19-year-old. Messi has scored two hat-tricks against Real Madrid in his career.
6. First contract on a paper napkin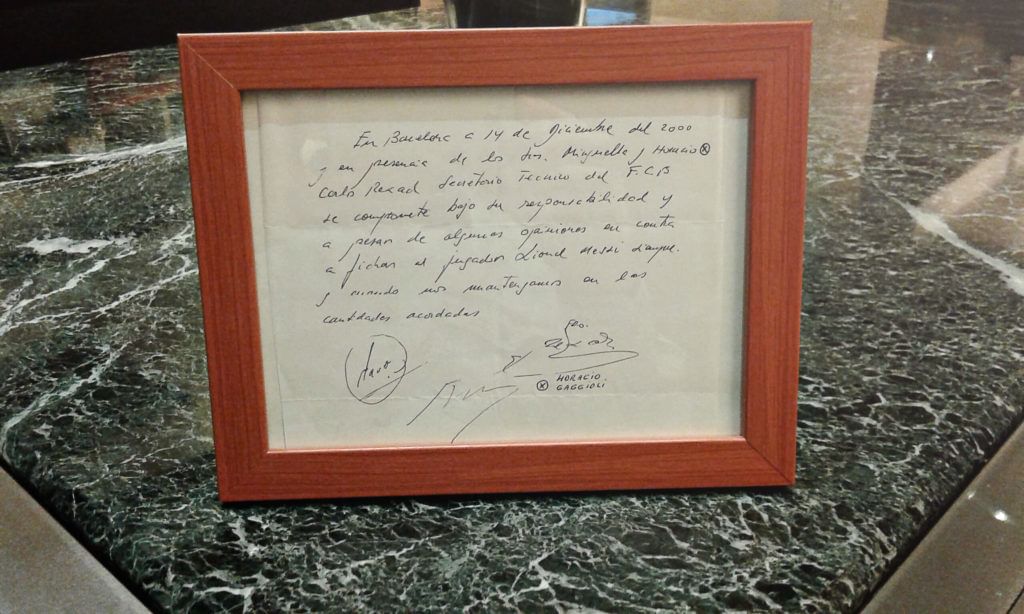 Another interesting fact about Lionel Messi is, he was identified by FC Barcelona's scout Carles Rexach back when he was only a 12-year-old. He was playing in Rosario, Argentina and caught the eye of the experienced scout. Rexach was so impressed by Messi's talent that he wrote a contract on a piece of napkin to make sure he and his family travel to Barcelona after signing him.
5. Sent off within 47 seconds in international debut
Lionel Messi might be the highest goalscorer in Argentina's history, but his international career did not start well. He played his international debut on 17 August 2005 in a friendly against Hungary.
He came on the pitch as a substitute in the second half and a Hungarian player pulled his jersey as he marched on to the pitch. Messi swung an elbow that hit the opponent on the neck and he was sent off within 47 seconds of his international debut.
4. Celebrates by giving tribute to grandmother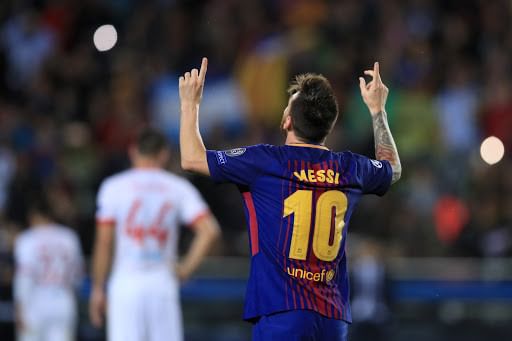 Lionel Messi always looks up to the heavens whenever he scores a goal. He pays tribute to his late grandmother. Reportedly, Messi was very close to her, who passed away during the early years of his illustrious career.
3. Has name of his wife and children on the steps of his private jet
Lionel Messi is one of the best-paid athletes in the world, which enables him to own luxurious items as a result. Apparently, Messi owns a $25 million 2004 Gulfstream V private jet. Among the many specific modifications on the private jet, the steps to get inside the plane have the names of Messi's wife and his children. The steps read "Antonela, Leo, Mateo, Thiago and Ciro".
2. Olympic gold medallist with Argentina
Lionel Messi considers his Olympic gold medal win with Argentina one of his most prized possessions. He was part of the Argentina team during the 2008 Olympics in Beijing, China and was beginning to establish himself on the world stage.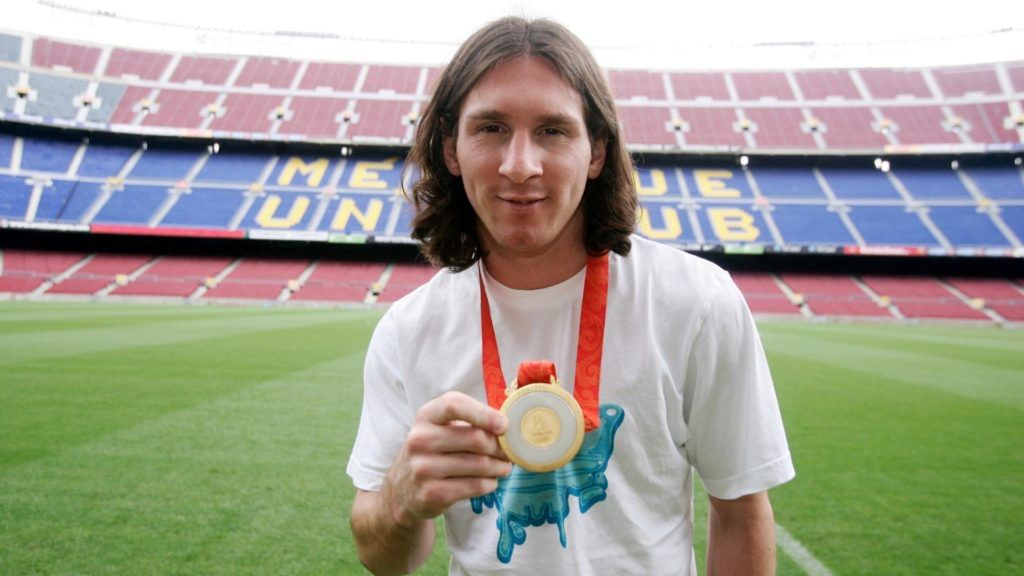 "The Olympic gold in 2008 is the win that I value the most because it is a tournament that you may play only once in your life and involves many athletes from different disciplines," Lionel Messi had said during a 2017 interview with Spanish Esquire.
Argentina defeated Nigeria in the final to secure the gold medal, with Messi providing the assist for Angel Di Maria's winning goal.
1. Doctors declared he would not be a footballer
Lionel Messi had a tough childhood. He was diagnosed with a growth hormone deficiency as a 11-years-old. There were signs that he was not as healthy as other kids of his age and he needed treatment for his condition, which was too expensive for his family. The doctors declared that Messi would not be able to play football with this condition.
The treatment would cost $900 a month, which Messi's family could not afford. This is where FC Barcelona stepped in. The club flew him and his family to Spain and financed his treatment.
For more updates, follow Khel Now on Twitter, Instagram and Facebook.