The English top-flight is arguably the most cash-rich league in the world.
The Premier League is certainly the most valuable and marketable football competition in the world. Its viewership numbers across countries is second to none and its broadcasting rights induce a significant amount of money to the clubs. The teams spent a combined amount of €1.35 billion in the recently concluded summer transfer window. The league's revenue distribution model has ensured a sizable chunk of the revenue being handed over to lower-ranked clubs. This gives them greater financial muscle and create a sizable market value to strengthen their teams and compete in the top-tier.
In this article, Khel Now ranks all 20 Premier League clubs based on their squad's market value.
20. West Bromwich Albion – €100.70 million
The West Midlands-based club has a market value of €100.70 million, which is the lowest amongst all the other teams. Wingers Matheus Pereira and Grady Diangana are priced the highest at €12.29 million and €11.34 million respectively. The Baggies secured a promotion to the top-tier only this season, which is probably the reason behind their low ranking in this list.
19. Burnley FC – €143.72 million
Burnley FC occupies the penultimate spot in the table, as their market value is said to be €143.72 million currently. Centre-back James Tarkowski is priced the highest at €26.46 million whereas goalkeeper Nick Pope is valued at €11.34 million.
18. Sheffield United – €166.39 million
The valuation of the Sheffield United squad is estimated at €166.39 million, although they have made remarkable progress in the last couple of years.
17. Leeds United – €177.37 million
Transfermarkt states their Leeds United's market value to be €177.37 million presently and Rodrigo, the Brazilian striker, is evaluated the highest at €28.35 million.
16. Fulham FC – €206.74 million
Fulham FC's market value is €206.74 million and they are higher up in the list as compared to a couple of outfits who have regularly featured in the Premiership. Ruben Loftus Cheek, on loan from Chelsea, inflates their overall valuation as he is rated at €22.68 million.
15. Southampton FC – €207.07 million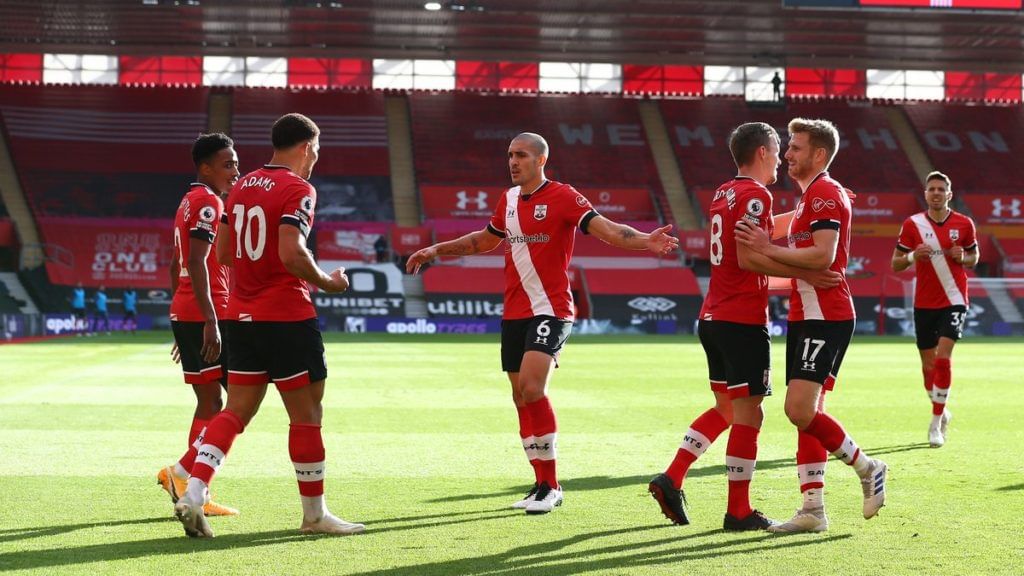 Southampton FC only marginally surpasses Fulham FC as the Saints' roster is cumulatively valued at €207.07 million. Midfielder James Ward-Prowse is placed atop at €18.90 million and the club's ace Danny Ings accompanies him at the same market value.
14. Crystal Palace – €212.15 million
Crystal Palace are placed 14th in this table, and the club's players are collectively estimated to be cost €212.15 million. Winger Wilfried Zaha is valued at an impressive €47.25 million. New arrival Eberechi Eze, aged only 22, comes next in the list at €17.01 million.
13. Brighton & Hove Albion – €218.13 million
Brighton & Hove Albion's squad is worth €218.13 million and their skipper Lewis Dunk takes the top spot at €25.52 million. The prices of Tariq Lamptey (€17.01 million) and Lenadro Trossard (€14.18 million) play a greater role in their overall valuation.
12. Newcastle United – €257.16 million
Newcastle United are ranked 12th as their roster's valuation in the market is noted to be €257.16 million. Winger Allan Saint-Maximin is rated the highest at €30.24 million. However, the valuation of some notable players like DeAndre Yedlin, Ryan Fraser and Dwight Gayle has decreased lately.
11. West Ham United – €272.13 million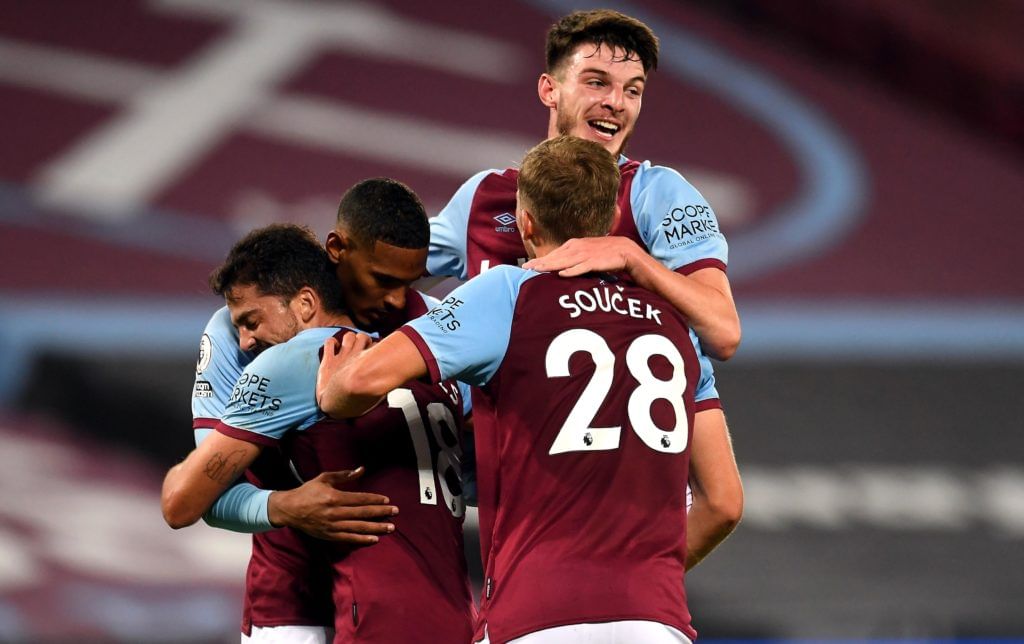 West Ham United's set of players' total valuation is €272.13 million. Midfielder Declan Rice, who attracted interest from multiple top clubs, is estimated to cost €51.98 million. New recruit Said Benrahma, on loan from Brentford FC, is valued at €20.79 million whilst forward Sebastian Haller is rated at €28.35 million.
10. Aston Villa – €294.62 million
At €294.62 million, Aston Villa is placed 10th in the list. Star player Jack Grealish's market value of €42.52 million propels them to a high spot in the list.
9. Wolverhampton Wanderers – €366.93 million
Wolverhampton Wanderers have been one of the more competent mid-table teams in the league in recent years. Players such as Ruben Neves, Nelson Samedo, Adama Traore and Raul Jimenez significantly increase their collective valuation.
8. Leicester City – €443.65 million
The Foxes have won the Premiership previously and are valued at €443.65 million. They continue to be one of the key contenders to finish in the top half of the league table with players such as James Madinson, Youri Tielemans and Ricardo Pereira in their ranks.
7. Everton FC – €486.79 million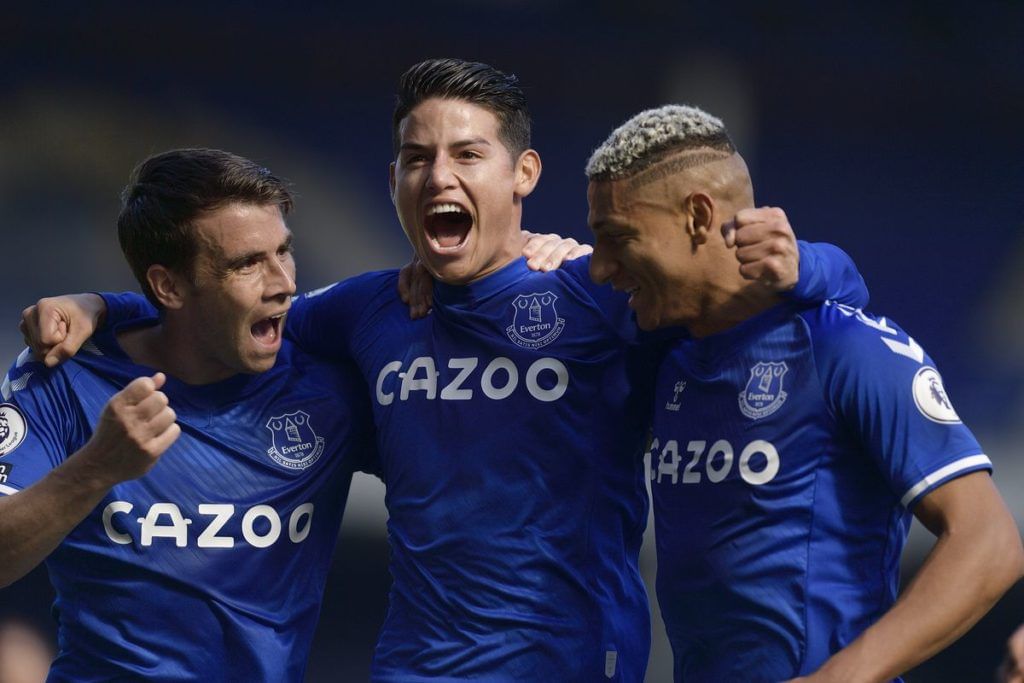 Everton have gained remarkable financial muscle in recent times and are valued at €486.79 million. They possess a top manager in Carlo Ancelloti and ace footballers such as James Rodrigues, Richarlison and Dominic Calvert-Lewin are estimated at higher amounts too.
6. Arsenal – €597.70 million
Heading into the top-six clubs, Arsenal breaches the €500 million mark as the likes of Pierre Emerick Aubameyang, Bukayo Saka and Thomas Partey boost their overall market valuation.
5. Tottenham Hotspur – €698.52 million
Tottenham Hotspur made some incredible additions to the squad in the summer transfer window and that allows them to surpass Arsenal in this list. Stellar footballers like Harry Kane, Gareth Bale, Son Heung-Min amongst others enable Spurs to occupy a higher position in this list.
4. Manchester United – €756.50 million
Manchester United, valued at €756.50 million, take the fourth spot in this table. Paul Pogba, Bruno Fernandes and Marcus Rashford are rated the highest in the roster at €75.66 million whereas Harry Maguire is one of the most valued defenders at €47.29 million.
3. Chelsea FC – €793.43 million
Chelsea FC made numerous acquisitions in the transfer market and that has made them occupy the third spot in this list. The Blues are valued at €793.43 million as players such as Kai Havertz, Timo Werner and Christian Pulisic are one of the most sought-after names in European football.
1. Manchester City and Liverpool – €1.02 billion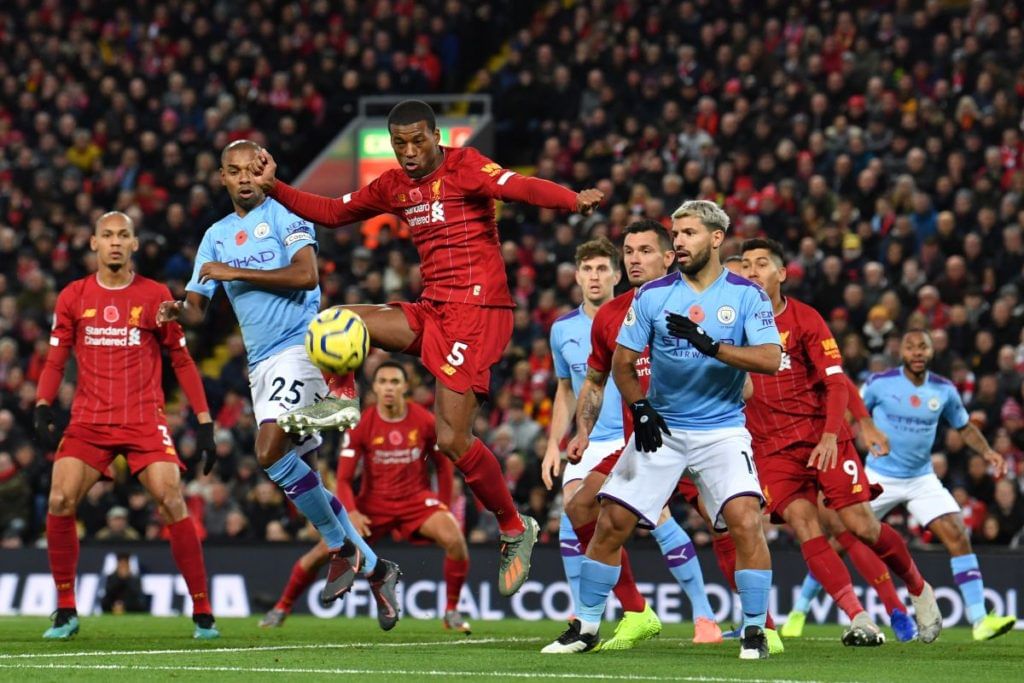 Unsurprisingly, the two most successful clubs in the league Premier League in recent times breach the one billion mark. But it is intriguing that both Manchester City and Liverpool's squads are valued equally at €1.02 billion. These two teams comprise of Mohammed Salah, Thiago, Virgil van Dijk, Raheem Sterling, Kevin de Bruyne and other exceptional footballers. Moreover, their relentless pursuit of top talents irrespective of the superlative costs expands the estimates of their squads.
Note: Transfermarkt is the primary data source for this article.
For more updates, follow Khel Now on Twitter and join our community on Telegram.