Films are another way for fans to connect to the players and teams.
The off-season might be filled with constant transfer gossip and no football to watch, but that doesn't mean fans have to wait till the new season to catch some action. There's always football to watch, albeit not live.
If you are bored of doing endless reading about clubs around the world, here are 10 football documentaries that are worth watching this summer.
10. Hillsborough (2016)
We begin this list with a documentary on the Hillsborough disaster. Unlike the rest on this list, this doesn't make for a pleasant watch. However, this is an important show for fans to understand what Liverpool supporters went through during the 1989 Hillsborough disaster.
The police made mistakes that saw 96 football fans never return home, and what followed was a smear campaign that for decades wrongly blamed the victims who lost their lives.
9. Becoming Zlatan (2015)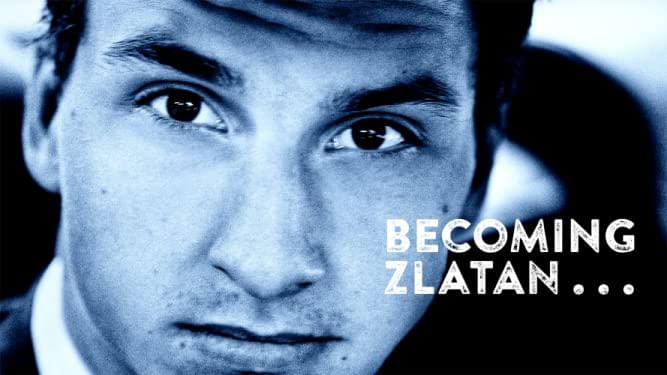 Becoming Zlatan showcases Zlatan Ibrahimovic from his early days in Malmo, his big money move to Ajax and then to Juventus, where his fame and fortune took flight. It focuses predominantly on a few key seasons in Malmo and Amsterdam and gives us an insight into who Ibrahimovic was, and what he has become.
Amateur footage is wedded with current-day high-definition content, and the result is a one hour thirty-six minute masterpiece.
8. Next Goal Wins (2014)
Next Goal Wins is an underdog story that'll warm your heart. The show is about the American Samoa football team, considered the world's worst international team, and its attempts to resurrect itself from the bottom of the global rankings.
The film is set during the early qualifying rounds for the 2014 FIFA World Cup, when the team hadn't won in 17 years, during which they had conceded 229 goals and scored only two. What ensues is a story as close to a fairy tale as it can get. It's fun, it's gripping and it shows you that life is not all about winning trophies and winning popularity contests.
7. I Believe In Miracles (2015)
I Believe In Miracles is a documentary that is timeless – but now would be the perfect time to watch it – considering Nottingham Forest's long-awaited return to the English Premier League has finally happened. It pays tribute to legendary football manager Brian Clough and his achievements with the club.
The show is full of anecdotes and is told by Forest greats such as Viv Anderson, Martin O'Neill and Ian Bowyer. It's all about glory and miracles, and by the end, it will almost make you long for the 1970s.
6. The Class of '92 (2013)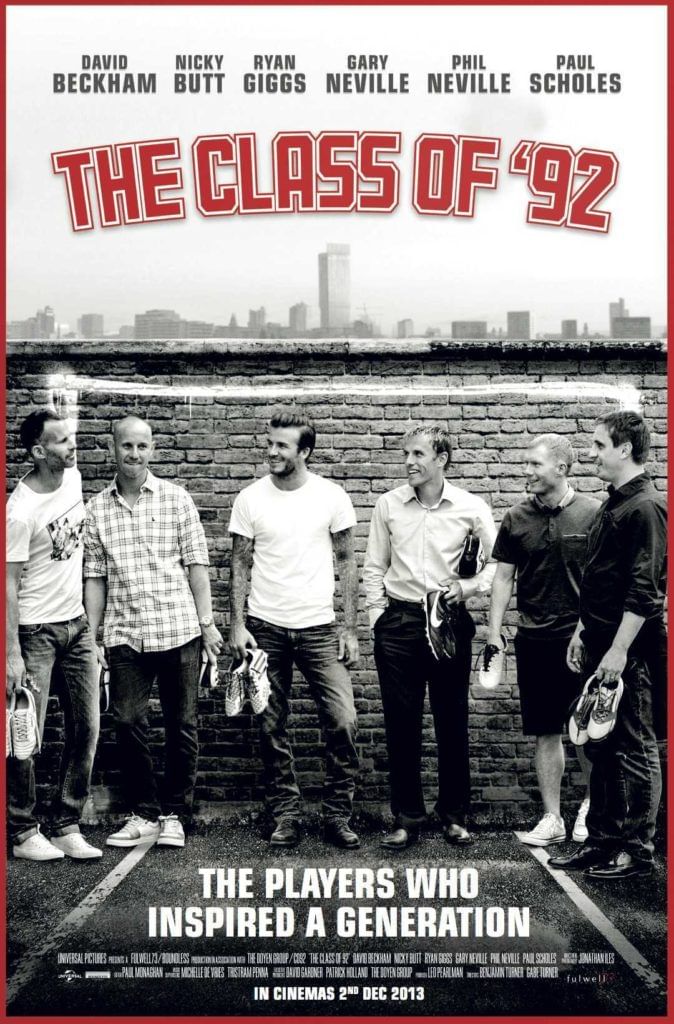 This documentary traces the six most famous graduates of the 1992 Manchester United youth team, as they rose through the ranks to secure an unprecedented treble in 1999. It is a warm and insightful study of excellence on six Red Devils, namely – David Beckham, Nicky Butt, Ryan Giggs, Gary Neville, Phil Neville, and Paul Scholes.
It's an absorbing documentary about a football fairy tale, and it engages any football fan, not just the ones of Manchester United. Each player has his own section, with stories and quirks that you may not know.
5. Diego Maradona (2021)
History, football, drama and more – this documentary has everything in abundance. Tracks Diego Maradona from his childhood, takes us through his footballing highs, shows his complex personality and also puts a lens on his erratic behavior. The viewers get the whole picture, and they can choose what opinion they want to form on him.
It is a fascinating portrait of a man who, with all his flaws and wrongdoings, achieved eternal greatness. It chronicles the life of Diego Armando Maradona, from the depths of Buenos Aires to the 'Hand of God' goal, from his eternal rivalry with Brazil to his triumphs and failures with Argentina. This one has it all, and then some more.
4. Inside Borussia Dortmund (2019)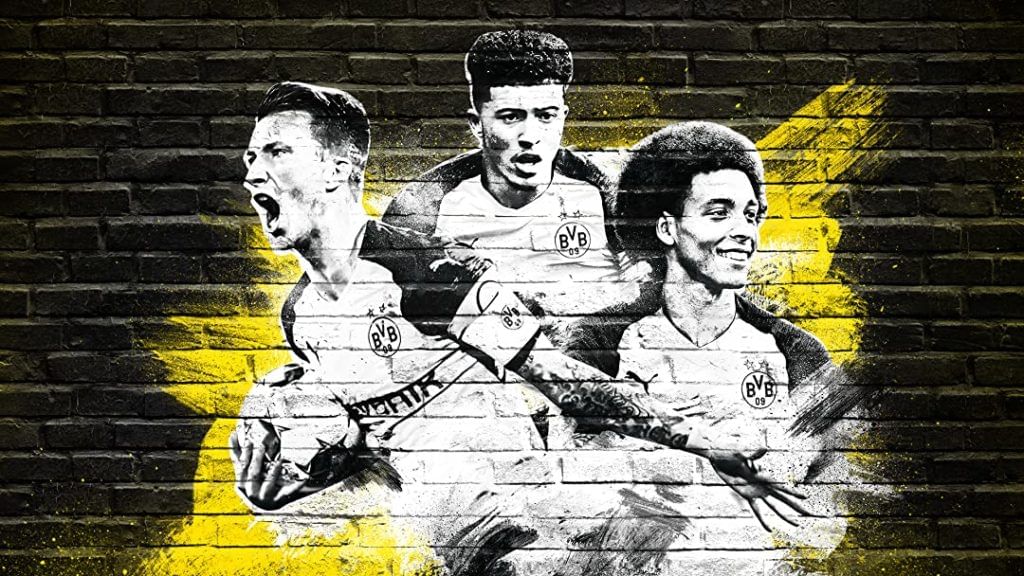 This four-part documentary does exactly what the title says, takes you inside Borussia Dortmund and gives you a look back at the 2018-19 season. Unlike many other documentaries, this series isn't just about one season though. It also showcases the history of the club and a lot more.
Instead of throwing light on players and coaches, Inside Borussia Dortmund is about the club and its history. There are many interviews of people from the past, with current Liverpool coach Jurgen Klopp being one, who recite some pretty amazing stories and recall their favourite memories.
3. Football's Most Dangerous Rivalry (2012)
Rangers and Celtic might not be the biggest clubs in the world right now, but when they face each other in the Old Firm derby, the entire world sits up and takes notice. It is one of the most highly-anticipated and hotly-contested rivalries in football. Celtic and Rangers have a long history of being at loggerheads with each other. There's more than just three points at stake in these games.
VICE takes a look at the political, religious and national identity clashes that have shaped this rivalry. They speak to fanatics on both sides of the divide and travel with the Bhoys' away support to a match at Tannadice.
2. All or Nothing: Arsenal (2022)
Amazon Prime's behind-the-scenes program for Arsenal is similar to the projects done with Manchester City, Tottenham and Juventus. The multi-part documentary follows the club throughout the 2021/22 season, starting with Mikel Arteta under pressure in his job to Pierre-Emerick Aubameyang being stripped of his captaincy, and his eventual departure.
August 4 is the expected release date for this series, which has Oscar-winning actor Daniel Kaluuya doing the narration. Considering Arsenal's fluctuating fortunes with Champions League qualification and how it eventually ended, it sure will make for a fantastic viewing.
1. Sunderland 'Til I Die (2018)
Sunderland AFC might not be a Premier League club now or on the rise up the football pyramid like Nottingham Forest. The show, nevertheless, makes for a compelling watch. Filmed in the club's 2018–2019 season. The documentary was meant to follow their rise from the Championship to the top flight.
However, what followed was just the opposite. Everything that could possibly go wrong went wrong. Instead of seeing everyone come together to put the club back in the limelight, it showcased everyone jumping ship: two managers, an executive, an owner, and several players. The promised land never came, with the club instead falling further down the ladder to League One, England's third division.
For more updates, follow Khel Now on Twitter, Instagram and Facebook.