These acrimonious circumstances have brought the sport's morality into question.
Over the years, football has evolved into the global game it is right now. The gargantuan footprint of the sport means that everything is under a microscope when it comes to the game, the players and all other stakeholders as well as making the margin for error a very small one, both on and off the pitch. However, the recent years have seen some rather unsavoury instances which have left a bitter taste in the mouth with our favourite stars as well as the top brass of the game's management. These football controversies came across as a shock to many, but while most of them came to a conclusion, they were part of the Internet frenzy and conspiracy theories being discussed time and again in a long-drawn out saga.
Let us look back at five such football controversies of all time.
5. Sexual assault charges on Cristiano Ronaldo and Neymar
Arguably the two most suave footballers of their generation, Cristiano Ronaldo and Neymar share the same birthday and in this case, they were at the receiving end of sexual assault charges which were prosecuted by authorities locally and internationally.
Ronaldo's charges stemmed from the accusations levied by Kathryn Mayorga, a resident of Las Vegas who recalled the incident in June 2009 when Ronaldo met her in a city hotel and apparently tried to sexually assault her in the hotel room where he was staying in at the time. The case went on for almost a decade before a local court decided to drop charges against Ronaldo citing a lack of evidence in 2019.
In the same year, in May, as Ronaldo's case came to a close, another one came to light in the wake of an accusation by Brazilian woman Najila Trindade who mentioned that Paris-Saint Germain winger Neymar had coerced her in a Paris hotel room. Neymar and his representatives vehemently dismissed the accusation and the Sao Paulo Police who investigated the issue came up with no credible evidence to blame Neymar and eventually all charges were dropped. Eventually, Trindade and her partner were charged for fraud, extortion and for framing Neymar and blackmailing him through this act.
4. The "Calciopoli" Scandal
The Calciopoli Scandal is one of the most infamous football controversies of this century with the saga ripping Italian football apart. It all started with the investigation of local Italian authorities looking into the possibility of match-fixing. But reports later emerged that then Juventus sporting director Luciano Moggi had conspired to pay referees and match officials to favour Juventus along with few other teams such as AC Milan, Fiorentina and Lazio during their matches.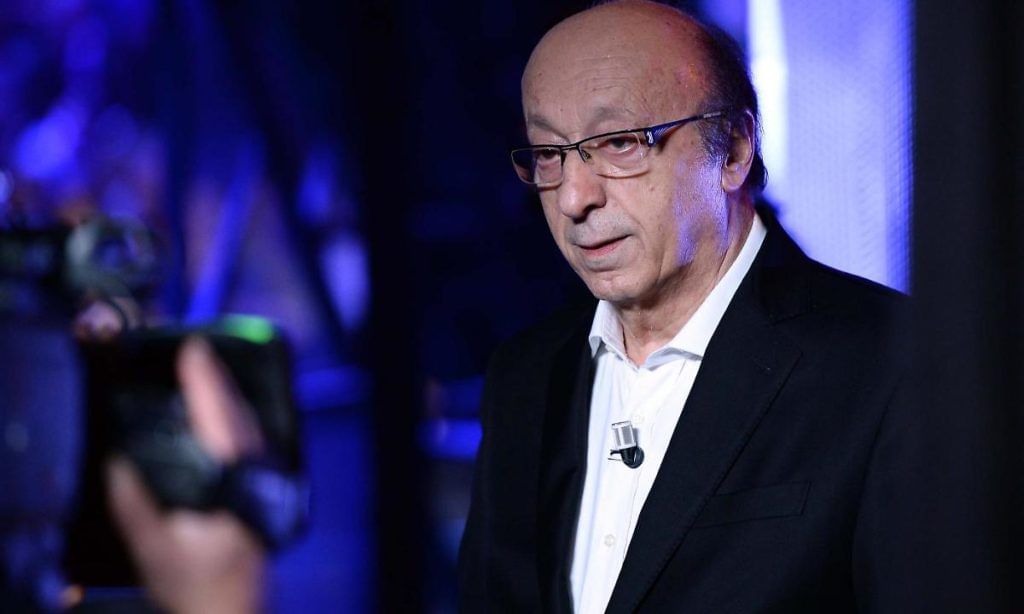 The case broke out to national furore and eventually all clubs in question were penalized with Juventus facing the brunt of the attack. The Bianconeri were demoted to Serie B and stripped of their titles in 2004/05 and 2005/06 (awarded to Inter Milan) and were docked nine points in the new season as well.
AC Milan were docked eight points and were told to play a match behind closed doors. They were also brought down by 30 points in their previous campaign. Fiorentina were docked 15 points, removed from the Champions League for 2006/07 and were forced to play a game without fans.
Lazio were deducted three points, ousted from the UEFA Europa League, and told to play two games behind closed doors. Then Juventus director Luciano Moggi was banned from all footballing activity for life.
3. FIFA World Cup 2014
The 2014 edition of the FIFA World Cup was a momentous occasion as the sport returned to the country after 64 years. But the tournament had its fair share of football controversies that continue to rock the national football association (CFB) till date.
It all started when in 2012, then CFB president Ricardo Teixeira who brought the tournament to Brazil resigned his post under suspicious circumstances. Following the tournament, many excerpts came in regarding higher officials in FIFA including general secretary Jerome Valcke receiving bribes from hosts Brazil and South Africa in 2010 to favour them in hosting the tournament. The events that transpired eventually led to Sepp Blatter stepping down as FIFA president in 2015.
Things were exacerbated when FIFA Committee Member Chuck Blazer testified in an open New York Court regarding alleged corruption in hosting rights for the 1998 and 2010 editions. The investigations were later taken by the FBI and continues to this day which has unearthed many dark secrets behind the Brazilian association's attempts to wrestle control on FIFA.
The investigation has now widened in the hosting rights awarded to 2018 hosts Russia and 2022 hosts Qatar and is the prominent one among a line of football controversies that rocked the 2014 FIFA World Cup along with infrastructure collapses, worker wage issues and having swallowed funds from the national budget.
2. Andres Escobar & a fateful own goal
In the 1994 World Cup, Colombia crashed out in the group stage when they lost their second game 1-0 to hosts USA. The goal came from Colombian defender, Andres Escobar who mistakenly tapped the ball into his own net while looking to prevent a whipped cross from his United States counterpart.
Upon return to Colombia, a week later after the incident, Escobar was shot to death by three men due to his fateful own goal which led to Colombia being knocked out and bringing upon shame to the country. The perpetrators were later found to be part of the notorious Medellin drug cartel and were announced 43 years in prison which later changed to 26.
He was posthumously honoured by his youth club Atletico Nacional, who erected a statue in his honour and fans bring his cutouts to games.
1. Sepp Blatter and Michel Platini
Sepp Blatter and Michel Platini have courted controversy ever since the duo took up administrative positions at the helm of the game's affairs. Blatter served four successive terms as FIFA president while Michel Platini was elected as UEFA president in 2007.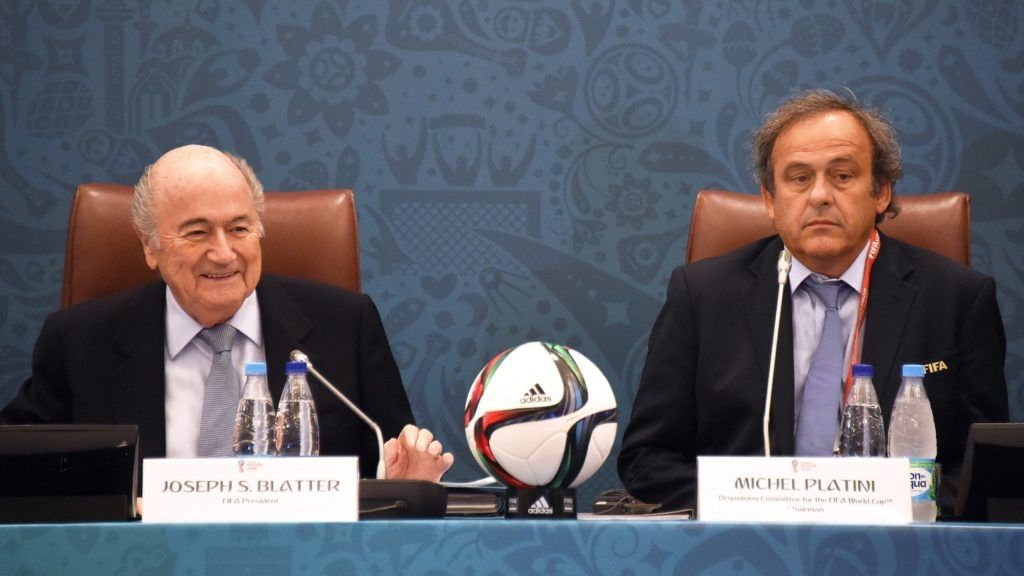 Blatter was already embroiled in an ethics investigation in 2013 on the matter of illegal payments to international marketing partner International Sport and Leisure (ISL) Group. Although he was cleared of any wrongdoing, many other representatives resigned their posts as part of the scandal.
Then in 2015, Blatter was accussed of making phony payments totaling £2 million to UEFA president Michel Platini to help keep his presidency intact having fallen short of the two-third majority in the 2015 presidency election.
Investigations began and eventually, both Blatter and Platini were found guilty and resigned from their respective portfolios. Both were charged with corruption and financial mismanagement and handed respective eight-year bans from all football related activity before a FIFA Appeals Committee reduced the sentence to six years.
Blatter has also been charged with sexual assault allegations by former USWNT goalkeeper Hope Solo during the 2013 Ballon d' Or Awards. Platini has also been charged in other scandals including the Greek football scandal in the same year (2015) as well as being named in the list of financial misappropriations during the Panama Papers leaks.
For more updates, follow Khel Now on Facebook, Twitter, Instagram, Youtube and join our community on Telegram.