Both the clubs have played out some memorable encounters over the years
One of the most famous and heated battles in football is that between Real Madrid and FC Barcelona, also known as "El Clasico." These two footballing powerhouses of Spain have been engaged in some of the most dramatic encounters in football history for many years. Each match between Real Madrid and FC Barcelona has contributed to the rich tapestry of this historic rivalry, producing moments that will live long in the memories of football fans all over the world, from spectacular goals to contentious moments.
This article will examine the top 10 matches between Real Madrid and FC Barcelona, highlighting the most exciting, unforgettable, and significant games in the development of this legendary rivalry.
10. Real Madrid 5-0 FC Barcelona, 1995 – LaLiga
The Real Madrid vs. Barca game took place at the Santiago Bernabeu arena on January 7, 1995. Real Madrid triumphed 5-0 in the LaLiga encounter. As one of the most dominant El Clasico matches ever, Real Madrid completely outplayed Barca in every aspect of the match.
Real Madrid's win was important because it gave them an edge in the race for the LaLiga championship. The game is still regarded by Real Madrid supporters as one of their team's best El Clasico performances.
Plenty of chances but no finished product
9. Real Madrid 2-1 FC Barcelona, 2014 – Copa Del Rey Final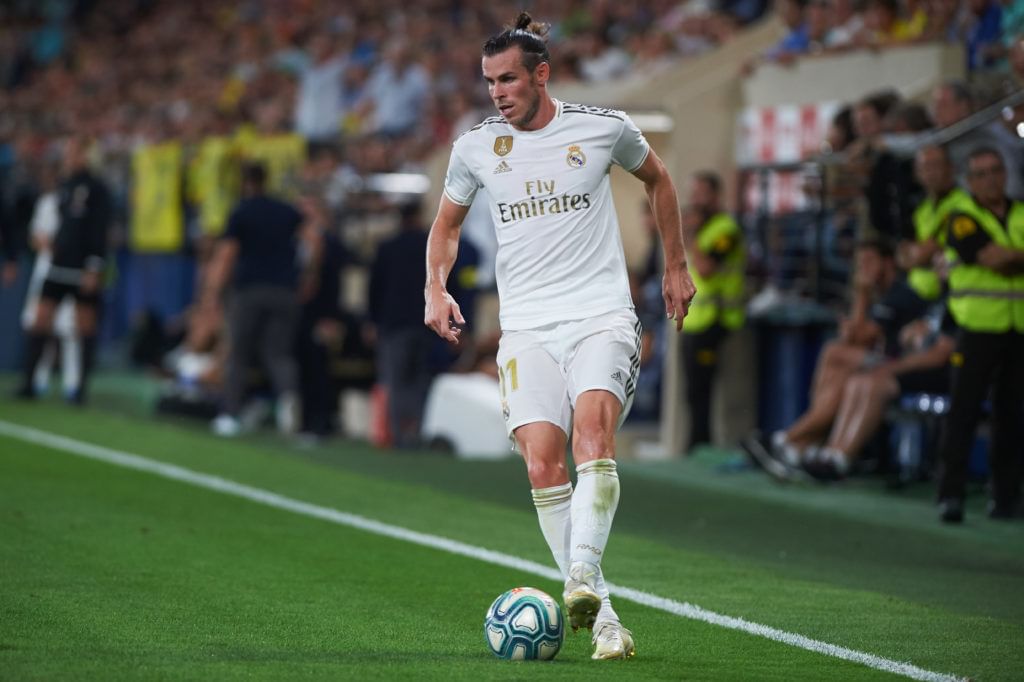 On April 16, 2014, the Mestalla stadium in Valencia, Spain, hosted the 2013 Copa del Rey Championship between Real Madrid and Barca. Both sides gave it their all to win the trophy in the tightly contested game.
Although it appeared that the game would go into overtime, Gareth Bale had other plans. The Welshman picked up the ball close to the halfway line and ran toward the Barca goal in the 85th minute, netting the game-winning goal. Real Madrid won the Copa del Rey for the 19th time by maintaining their advantage for the remainder of the game.
8. Real Madrid 0-4 FC Barcelona, 2022 – LaLiga
By crushing rivals and the clear La Liga champions Real Madrid 4-0 in El Clasico, Barca elevated their comeback under Xavi to a new level. Real Madrid had won the previous five Clasico matches in all categories. They had a 15-point lead over Barcelona in LaLiga going into the match. However, a revived and rejuvenated Barcelona met them and completely destroyed them.
Pierre-Emerick Aubameyang scored twice and provided an assist for Ferran Torres. Also, Ronald Araujo headed home in a rampant performance by the visitors.
7. FC Barcelona 3-3 Real Madrid, 2007 – LaLiga
The LaLiga game between Barca and Real Madrid took place at the Camp Nou venue in Barcelona on March 10, 2007. Both sides gave it their all to win the game, which concluded in a thrilling 3-3 tie. With six goals scored by two of the best sides in the world of football, the game is regarded as one of the most thrilling El Clasico matches in recent memory.
With goals from Lionel Messi, Ronaldinho, Samuel Eto'o, Ruud van Nistelrooy, Sergio Ramos, and Ivan Helguera, it demonstrated the attacking ability of both sides and emphasized the fierce rivalry between Barca and Real Madrid.
Also Read: Top 10 players with the most appearances in El Clasico history
6. Real Madrid 3 – 1 FC Barcelona, 2017 – Supercopa De Espana
On August 16, 2017, FC Barcelona and Real Madrid faced off in the 2017 Supercopa de Espana. Real Madrid won the game 3-1, with Cristiano Ronaldo scoring an important strike in the second half. Both teams' attacking skills were on display during the game, which featured a lot of drama and energy. Real Madrid's victory over their fierce opponents to win the Supercopa de Espana trophy was especially sweet for them.
Trending World Football Articles:
5. Real Madrid 3-1 Barcelona, 1960 – European Cup Semi-Final
Real Madrid's matchup with FC Barcelona in the 1960 European Cup Semifinal is generally regarded as a pivotal moment in El Clasico history. They defeated Barca 3-1 in the game, advancing the two Spanish powerhouses to their first-ever European Cup semi-final. The match served as a display for the two teams' fierce enmity and offensive ability. This established the tone for numerous subsequent meetings between the two clubs in European tournaments. The game is still recalled and discussed today as a turning point in El Clasico history.
4. Barcelona 5-0 Real Madrid, 2010 – La Liga
Many people consider this game to be one of the most crushing Clasicos in history. Xavi, Pedro, David Villa, and a brace from Messi all scored as Barca displayed their dominance. Real Madrid, on the other hand, were a pale imitation of their normal selves, and manager Jose Mourinho called the loss the "worst of my career."
Barca used the win as a declaration of their intentions before going on to win the league title that year and solidify their place among football's all-time greats.
Also Read: Top 10 players with most goals in El Clasico history
3. Real Madrid 4-2 Barcelona, 1988 – La Liga
With both sides playing attacking football and generating lots of opportunities, this game stands out as one of the most memorable Clasicos from the 1980s. Butragueno gave Real Madrid the advantage, but Gary Lineker gave Barca the lead back. When the score reached 3-1 thanks to goals from Schuster and Michel, Real Madrid seized charge of the game. Julio Salinas of Barcelona gave Barcelona a chance to respond, but Hugo Sanchez's late strike gave Real Madrid the win.
2. Real Madrid 3-4 Barcelona, 2014 – LaLiga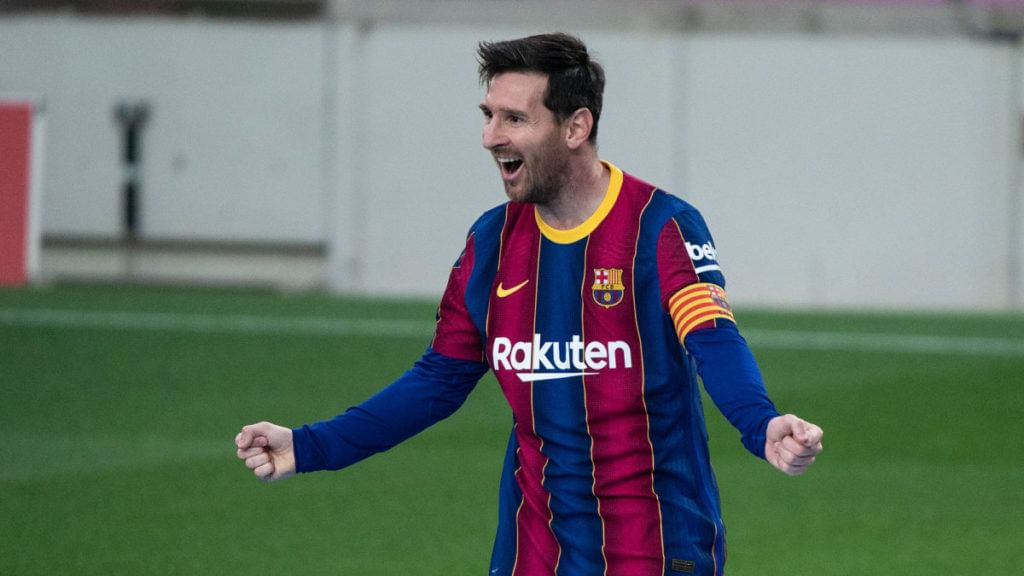 From the beginning to the end of the game, both sides played attacking football and generated lots of opportunities. Real Madrid took the lead after Karim Benzema, but Barca answered with goals from Andrés Iniesta, Lionel Messi, and Xavi. Real Madrid managed to get one back thanks to Cristiano Ronaldo, but their job was made even more difficult by Sergio Ramos's suspension.
But Gareth Bale tied the score at 3-3 with an incredible strike, and then Messi scored twice to give Barca the victory. Barcelona's victory was significant because it set them up to capture the league championship that year.
1. Barcelona 3-2 Real Madrid, 2017 – La Liga
One of the most thrilling El Clasico of modern era, this was an important game for both teams to win during the 2016–17 LaLiga season. Real Madrid was leading the league and attempting to increase their advantage over Barcelona, while Barcelona was trying to maintain its chances of winning the title.
Lionel Messi scored twice for Barca, and Ivan Rakitic added a third goal, making it an exciting end-to-end contest. Real Madrid put up a valiant effort, scoring goals through Casemiro and James Rodriguez, but eventually came up short. For Barcelona, who later won the league championship that season, the victory was an important one.
Conclusion
Real Madrid and Barca have one of the most legendary rivalries in sports history. Football history's most thrilling and enduring games have featured these two sides. There have been many unforgettable moments in this storied match, from the highs of Barcelona's 5-0 victory in 2010 to the lows of Barcelona's 5-0 loss in 1995.
Some of the best El Clasicos in recent memory can be found in the ten games listed above. Every game had its own narrative and drama, and every one of them left a deep impact on football fans everywhere. These matches are a testament to the skill, passion, and competitiveness of both Real Madrid and Barcelona, and they serve as a reminder of why this is one of the greatest rivalries in sports history.
For more updates, follow Khel Now on Facebook, Twitter, and Instagram and join our community on Telegram.