FIFA 20 & PES 2020: Analyzing the top 10 rated players
By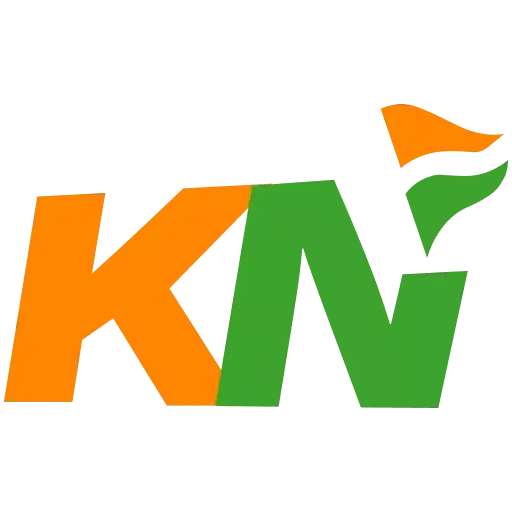 Khel Now
The base player ratings from both gaming franchises have been released ahead of their releases later this month.
Electronic Arts and Konami have both released the player ratings from their upcoming latest instalments in long-running game franchises, FIFA 20 and eFootball: PES 2020 respectively. While the fans wait eagerly for the chance to play the games of their choice, their thirst can be momentarily quenched by observing the ratings of their favourite players.
Interestingly, both FIFA 20 and PES 2020 have the same top three highest-rated players. While FIFA 20 has taken the bold decision to make Lionel Messi (94) the top-rated player, closely followed by Cristiano Ronaldo (93) and Neymar (92); PES 2020 have rated all these players at 94.
The ratings are decided based on the most recent season that went by and current form of the players. Accordingly, these base ratings get the relative increase/decrease based on the particular players' on-going season form in later squad updates that need to be downloaded on whichever platform one is playing at.
Below are the top 10 highest-rated players from both FIFA 20 and eFootball: PES 2020.
FIFA 20
1. Lionel Messi – 94
The FC Barcelona player is officially the highest-rated player this year at 94 which is the same as last year's, but most importantly, he is no longer sharing the top spot.
2. Cristiano Ronaldo – 93
The Portuguese superstar has been given one lesser rating this year at 93, as compared to 94 in the previous edition. He is also no longer the cover star on any of the editions.
3. Neymar – 92
Similar to last year, Neymar is rated as the third-best player at 92, also the same as last year, despite having a rough patch lately.
4. Eden Hazard – 91
Another player that has not seen a change in ratings from last year is Real Madrid's new signing and FIFA's new cover star, Eden Hazard.
5. Kevin De Bruyne – 91
Manchester City's Kevin De Bruyne at 91 is also unchanged in terms of ratings and takes his place as the highest rated midfielder in FIFA 20.
6. Jan Oblak – 91
FIFA 20's highest-rated goalkeeper is Atletico Madrid's Jan Oblak who sees his rating improve from 90, replacing David De Gea on the throne.
7. Virgil Van Dijk – 90
UEFA's Player of the Year, Virgil Van Dijk is the only defender to be in the 90s and is also the highest-rated defender in the game, improving on his last year's 89 overall ratings.
8. Mohammed Salah – 90
The second Liverpool player in the top 10 highest rated players is Mohammed Salah who sees his rating improved by a single value, from 89 to 90.
9. Luka Modric – 90
Last year's Ballon d'or, Luka Modric ends up at the ninth position, with a reduced rating of 90, down from 91 in the previous edition.
10. Marc-Andre Ter Stegen – 90
Marc-Andre Ter Stegen is only the second goalkeeper in the game to receive a 90s rating behind Oblak. He improves on his last year's 89 overall after an impressive season with FC Barcelona.
eFOOTBALL : PES 2020
1. Lionel Messi – 94
Lionel Messi does not see his ratings change in either of the two games and sits at the top with 94 rating points.
2. Cristiano Ronaldo – 94
Sharing the top spot similar to the previous edition is Cristiano Ronaldo who is also rated at 94 like last season.
3. Neymar – 94
Paris Saint-Germain's Neymar surprisingly sees a jump of two points from 92 to 94 despite the roller coaster of a season he has had.
4. Virgil Van Dijk – 91
Liverpool's star defender is rated one point better than his FIFA rating at 91, an improvement from 87 in the last edition.
5. Eden Hazard – 91
Rated at 91 which is the same as FIFA, Eden Hazard however sees improvement in his PES rating which was 90 in the last edition.
6. Luis Suarez – 91
Luis Suarez, who doesn't even feature in the top 10 highest-rated players in FIFA 20, is rated surprisingly higher than last season in PES. The Uruguay international sees an improvement in ratings from 90 to 91. Perhaps, Barca's exclusive partnership with Konami may have played a part here.
7. Sergio Aguero – 91
Fans of Sergio Aguero might be tempted to pick PES 2020 this year especially after Premier League's one of the most lethal strikers failed to make even the top 10 in the FIFA 20 where he is rated at 89. Aguero is rated at 91 which is three points more than last edition's 88 overall.
8. Kylian Mbappe – 90
One of the most exciting stars of tomorrow, Kylian Mbappe failed to make top 10 highest-rated players in FIFA but secures his place in the eighth position in PES 2020, rated at 90. A four-point increase from last year's 86.
9. Mohammed Salah – 90
Mohammed Salah has been rated at 90 by both FIFA and PES this time around, however, the Liverpool attacker sees a decrease in his overall within PES, as he loses one point, down to 90 from 91.
10. Alisson Becker – 90
Unlike FIFA 20 where Alisson fails to make the top 10, he is the joint highest-rated goalkeeper (along with David De Gea and Jan Oblak) in PES 2020, rated at 90, which is a three-point increase from 87. There are eight other players that are also rated at 90 in the game who share the last three spots, namely, Antoine Griezmann, Robert Lewandowski, Kevin De Bruyne, Sergio Ramos, Harry Kane, David De Gea, Jan Oblak and Gerard Pique.
CONCLUDING REMARKS
It can be observed that the revealed ratings portray the change in football power structures, where Liverpool players like Virgil Van Dijk have seen deserved rise in their ratings after a Champions League-winning campaign. David De Gea of Manchester United, who was the highest-rated goalkeeper in both FIFA 19 and PES 19 fails to make top 10 in either.
Having Luis Suarez ahead of the likes of Salah, Sadio Mane, Griezmann and plenty of other players who have had a decent past campaign seems an odd and risky move by Konami which reeks of preferential treatment towards the player of a club which they have an official partnership with.
Another interesting point is the highest rating given to Lionel Messi in the FIFA 20, who is otherwise the cover star in PES 2020. Neymar's two-point increase by the Konami developers will turn a few heads, as he is placed on the same pedestal as Lionel Messi and Cristiano Ronaldo after the topsy-turvy season he has had.
Important to note, where FIFA 20 will have only 10 players in the 90s rating bracket, PES 2020 have been more liberal and will feature a total of 18 players with a rating of 90 and above.
Premier League fans, in particular, have objected to the lack of 90+ players in the roster, where players like Harry Kane (89), Sergio Aguero (89) and Raheem Sterling (88) among others deserved to be in the elite bracket. Perhaps more entrants in the 90+ bracket could be seen in squad updates later in the season.