These are some of the most dominant sportswomen the world has witnessed.
The United States has been a dominant force in sports for a prolonged period. They have produced legendary athletes in Basketball, Athletics, Swimming, Golf, and Boxing who have etched their names in history and presently serve as an inspiration to youngsters to rise and shine. Michael Jordan, Michael Phelps, Muhammad Ali, Jesse Owens, Tiger Woods, and Carl Lewis ensured that the United States was always a powerful contender in the international arena. However, they are certainly not the only ones to have created an impact.
Although women athletes have had an equal contribution in building a legacy in American sports, many of them have gone unnoticed. However, the time has finally come when women athletes are getting their due respect all over the world. Hence, in this article, we will look at some of the greatest USA athletes of all time.
Lindsey Vonn (Sport – Alpine Skiing)
Former World Cup alpine ski racer Lindsey Vonn represented the United States of America. She captured four overall World Cup wins, including three straight in 2008, 2009, and 2010, and another in 2012. Vonn is one of just six women in history to have won World Cup events in all five alpine skiing disciplines. These are downhill, super-G, giant slalom, slalom, and super combined.
She held the female record for the most World Cup victories with 82 wins until Mikaela Shiffrin overtook it in January 2023. With 86 World Cup victories, Mikaela Shiffrin and Ingemar Stenmark of Sweden have more triumphs than Vonn.
Mickey Wright (Sport – Golf)
Mary Kathryn Mickey Wright, popularly called Mickey Wright, is a professional golfer from the United States who competed on the LPGA Tour. She was regarded as one of the all-time greatest golfers and athletes from USA and has amassed 82 LPGA Tour victories, including 13 major championships. Although Kathy Whitworth had more LPGA victories (88) than Wright, Wright dominated in terms of major victories compared to Kathy's six. She joined the circuit in 1955 and is an entrant into the World Golf Hall of Fame.
Martina Navratilova (Sport – Tennis)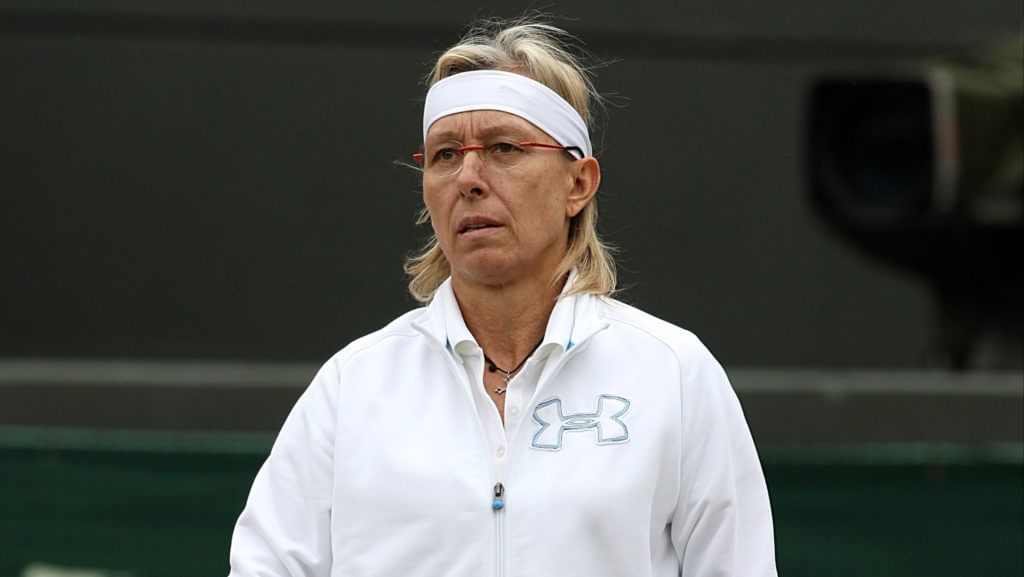 Martina Navratilova is a retired Czech-American tennis player. She represented Czechoslovakia before competing for the United States in 1975. She amassed a total of 59 major championships by winning 18 major singles titles, 31 major women's doubles wins, and 10 major mixed doubles titles.
Navratilova captured 177 titles in doubles and 167 at the highest level in singles. During 1983 and 1984, she set a record by winning six successive singles majors. She holds the record for the highest professional season winning percentage of 98.8%, achieved in 1983.
Abby Wambach (Sport – Football)
Mary Abigail Wambach, popularly known as Abby Wambach, is a former American soccer player, coach, and National Soccer Hall of Fame member. Wambach is a six-time recipient of the U.S. Soccer Athlete of the Year honour. She played regularly for the American women's national soccer team from 2003 to 2015.
Debuting in 2001, she presently ranks second in international goals for female and male soccer players. Behind Canadian Christine Sinclair, she has scored 184 goals as a forward. This makes her the all-time leading scorer for the national team. Wambach was named FIFA World Player of the Year in 2012, being the first American woman to accomplish this in ten years.
Diana Taurasi (Sport – Basketball)
Diana Lorena Taurasi is a professional basketball player from the United States representing the Women's National Basketball Association's Phoenix Mercury. She is regarded as one of the all-time best basketball players. Taurasi has won three WNBA championships, a record-breaking five Olympic golds, one WNBA Most Valuable Player Award, two WNBA Finals MVP Awards, five scoring titles, and three FIBA World Cups.
Taurasi surpassed 9,000 points for the first time on June 27, 2021 and became the all-time leading scorer in the WNBA on June 18, 2017. Her tendency for scoring in critical moments earned her the moniker "White Mamba," popularized by the one and only, Kobe Bryant.
Carli Lloyd (Sport – Football)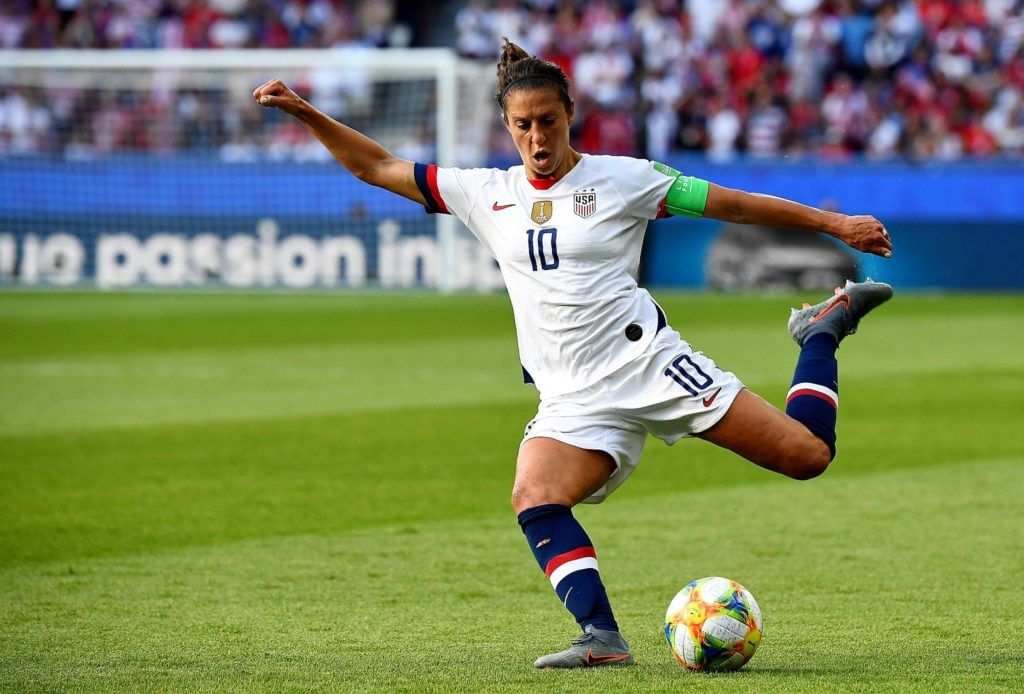 Carli Lloyd is one of the most renowned female soccer players in the United States. She claimed two Olympic gold medals in 2008 and 2012, one Olympic bronze medal at Tokyo Olympics in 2020, two FIFA Women's World Cup gold medals in 2015 and 2019, and one FIFA Women's World Cup silver medal in 2011. She earned FIFA Player of the Year twice in 2015 and 2016. With 316 appearances, she has the second-most caps for the US national team.
Moreover, Lloyd has assisted 64 times, placing her fifth among national team assist leaders. She scored 134 goals, making her the squad's fourth-highest goal scorer overall. She was awarded the 2015 FIFA Women's World Cup Golden Ball and is the only individual after Sir Geoff Hurst to have scored three goals in a senior World Cup final.
Allyson Felix (Sport – Athletics)
Allyson Felix is often regarded as one of the greatest USA track and field athletes of all time. The retired American athlete has claimed seven Olympic gold medals and 14 World Championships gold. This makes her the most accomplished American female athlete in the Athletics sport. Felix, along with Alysia Montano and Kara Goucher, is attributed with igniting widespread uproar over Nike's failure to give wage guarantees for pregnant competitors. This compelled the sportswear company to modify its maternity policy in 2019.
In June 2021, the athlete who turned into an entrepreneur established her own footwear brand named Saysh after leaving Nike. Additionally, she was named one of Time magazine's 100 Most Influential People for the years 2020 and 2021.
Katie Ledecky (Sport – Swimming)
Katie Ledecky holds this unique record of claiming overall 22 individual gold medals in the Summer Olympics (6) and World Championships (14). This is a feat that no other female swimmers have accomplished. Owing to this, Ledecky is regarded as the best female athlete in the history of the sport.
In addition, Katie owns the women's 800-meter and 1500-meter freestyle in both long course and short course. In addition to establishing a reputation in swimming, Ledecky has positioned herself as a reliable brand ambassador. She believes that trust is an important component in all interactions between brands and consumers.
Simone Biles (Sport – Gymnastics)
Gymnast Simone Biles is the youngest female athlete to have reached the milestone. She is tied alongside Shannon Miller for the most medals won by an American gymnast at the Summer Olympics. However, her performance at the World Championships is what really differentiates her from the rest. She is the most decorated gymnast in the history of the championships after collecting 25 medals. This includes an astounding 19 gold, 3 silver, and 3 bronze medals each.
Biles is not only an outstanding athlete but also a woman with a powerful voice. It was clearly evident when the elite American gymnast withdrew from the Tokyo Olympics 2020 in the midst, owing to mental health reasons. Post this, she received incredible support from the sports community.
Serena Williams (Sport – Tennis)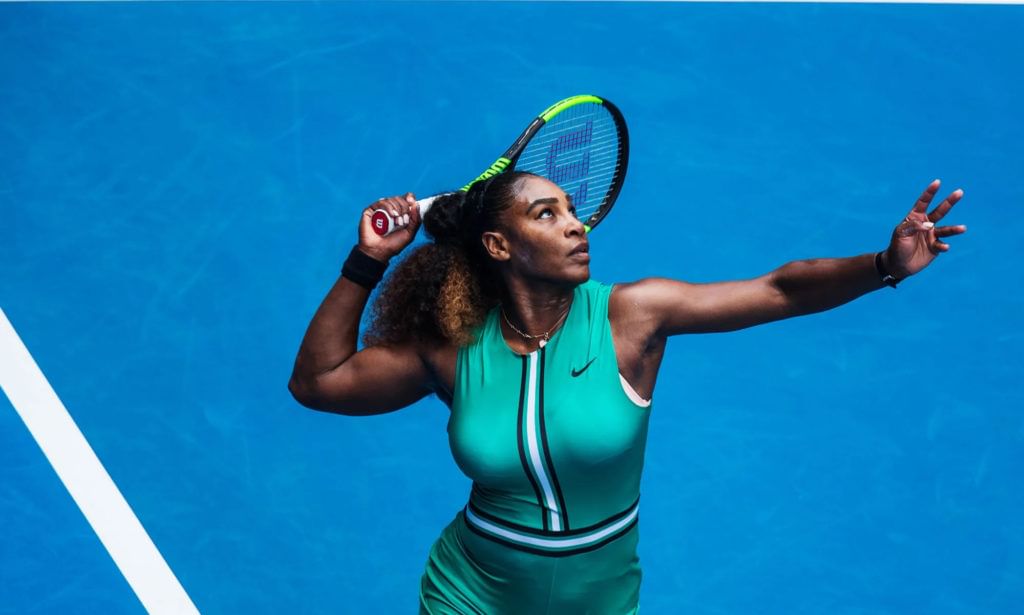 Serena Williams is not just considered to be one of the greatest USA female athletes in the sport, but also the greatest American female athlete overall. She is regarded as one of the legendary Tennis athletes. Williams was rated No. 1 in the world in singles by the Women's Tennis Association (WTA) for 319 weeks.
She ended her professional career with a total of 23 Grand Slam victories. Her 23 wins were the highest among any player during the open era. She finished with the second-most grand slam victories after Margaret Court. She is presently the highest-paid female athlete. In 2016, Williams was the highest-paid female athlete in the world, earning about $29 million. She replicated this accomplishment in 2017, garnering $27 million from prize money and endorsements. She also became the only female athlete to appear on Forbes' list of the 100 highest-paid athletes.
For more updates, follow Khel Now on Facebook, Twitter, and Instagram and join our community on Telegram.