The 31-year-old is probably going through the toughest phase of her career.
Late NFL coach Vince Lombardi's famous quote has been used umpteenth number of times, and continues to be contemporary. He once said, "It's not whether you get knocked down; it's whether you get up." This adage fits aptly for former World No. 1 Saina Nehwal.
She has been the flag-bearer of Indian female shuttlers for a long time, until the dynamic and sudden rise of PV Sindhu at the half-way stage of the last decade. However, in recent times, Saina hasn't been hitting the usual standards and is possibly at the tail end of her career.
Her determination to qualify for Tokyo 2021 has been time and again stressed upon by herself.
"I know Olympics is in everyone's head. It's something very big but before that you have to think about so many tournaments. I've to get back to my rhythm and win against the players who are in top-20. There's some two-three months' of training before that. You have to be perfectly fine and play seven-eight tournaments, after that only I will think about the Olympics. But yes, I'm definitely in the race. I want to do well and I'm working hard for that," Nehwal had said in a virtual interactive session in November 2020.
Her performances at the Swiss Open were underwhelming and might have affected her confidence adversely, more than helping it. The 2012 Olympic medalist exited the tournament in the first round, battling against Phittayaporn Chaiwan for 58 minutes before losing 16-21, 21-17, 21-23.
Comebacks are difficult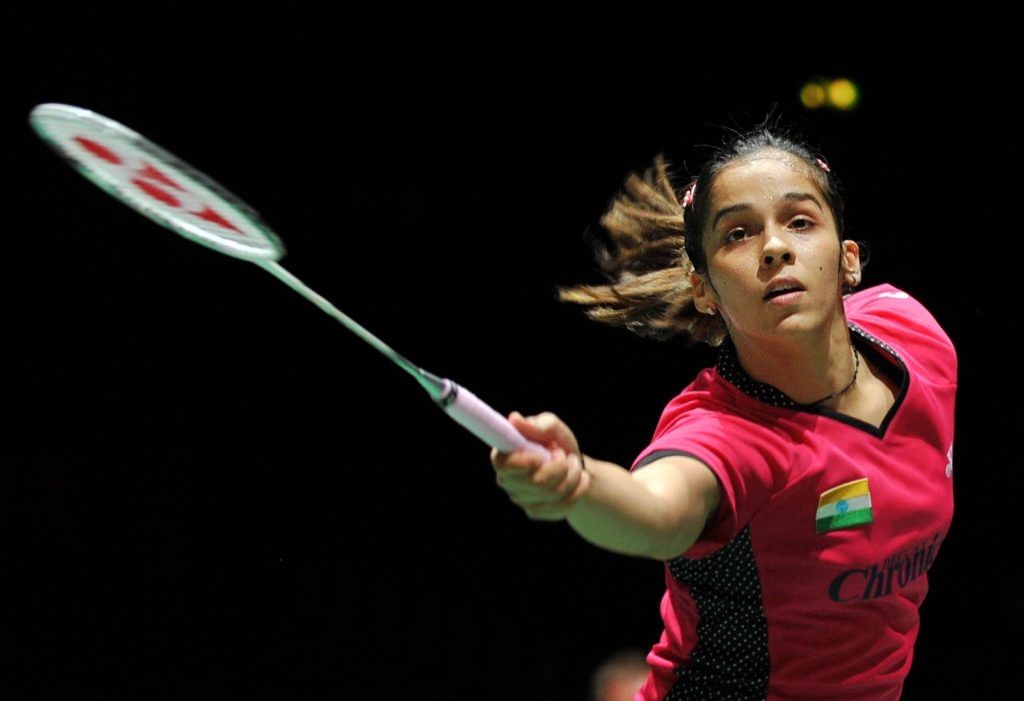 Saina hasn't been at her best since 2019. She last won the Indonesia Masters in 2019 but her form has taken an uncharacteristic dip since then. In the 19 tournaments, she has participated, she hasn't even reached the semifinals in any. The quarter finals have seen her compete five times, the Round of 16 twice and she faltered at the first step on 12 attempts.
She hasn't looked at her fittest since the world resumed post-COVID lockdown. She had also contacted the virus, and it could be one of the reasons. The entire sports fraternity will take time to return to peak fitness after a long layoff of nearly a year. Saina's comeback will be even more difficult, having suffered due to the virus.
Vimal Kumar, a coach who worked extensively with her in 2015 when she became the World No. 1, has been quoted as saying by IANS, "Saina is going through the toughest phase of her career. Things have not been going well for her for the past couple of years. The next one or one-and-a-half months will determine her chances. The next five-six weeks will be key and give us an idea."
She's currently ranked 19 in the world, and needs to come in the top 16 to qualify for the quadrennial event. The qualification period started from March 1 this year, and has been extended till June 15, 2021.
What lies ahead of the badminton star?
It's simple: If Saina has to make the cut for Tokyo 2021, she has to play all the six tournaments and garner as many points as she can to upstage players such as Korea's Sung Ji Hyun and Thailand's Pornpawee Chochuwong on the points table. Good performances in the five tournaments that begin with Orleans Masters Super 100 (March 23-28) will her see on the flight to Japan.
The Indian Open Super 500, Spain Masters Super 300, Malaysia Open Super 750 and Singapore Open Super 500 will be other daises for her to collate points that will be crucial for her journey. The All England Championship is also being played currently, and Saina had a good opportunity to test her match fitness and mobility. However, she retired in the first round, retiring trailing 21-8, 10-4 against Danish player Mia Blichfeldt. She did not find her rhythm and looked to have suffered a hip injury. This blip makes her expedition even more difficult.
Several tournaments have been cancelled or postponed due to the pandemic, adding to the array of challenges the senior Indian pro faces on her road to qualification. From here, the journey to Tokyo may not be an easy ride for her, but it's certainly not impossible. Will she nail this one down and hard, like her characteristic smashes on the court?
For a winner of her stature, the comeback for Tokyo looks to be the biggest challenge of her career.
For more updates, follow Khel Now on Twitter, Instagram and join our community on Telegram.