The 28-year-old will compete in his maiden Olympics campaign in the 2020 edition of the quadrennial games.
Badminton has been one of the most affected sports due to the COVID-19 pandemic. Owing to this, several high-profile players like Saina Nehwal and Kidambi Srikanth have failed to qualify for the Tokyo Olympics.
B. Sai Praneeth, will be India's lone representative in the men's singles event at the Tokyo Olympics and he will be carrying much hope on his shoulders. In an exclusive interview with Khel Now, the shuttler spoke about his Olympic preparations, aim for the Tokyo Olympics and provided an analysis of his opponents.
Looking back on special moments
Sai Praneeth has managed to achieve several honours for the country in recent years. The 28-year-old has bagged a gold medal at the 2016 South Asian Games. In addition, he had also won bronze medals at the 2010 World Junior Championships, two at the Asia Team Championships and at the 2019 World Championships.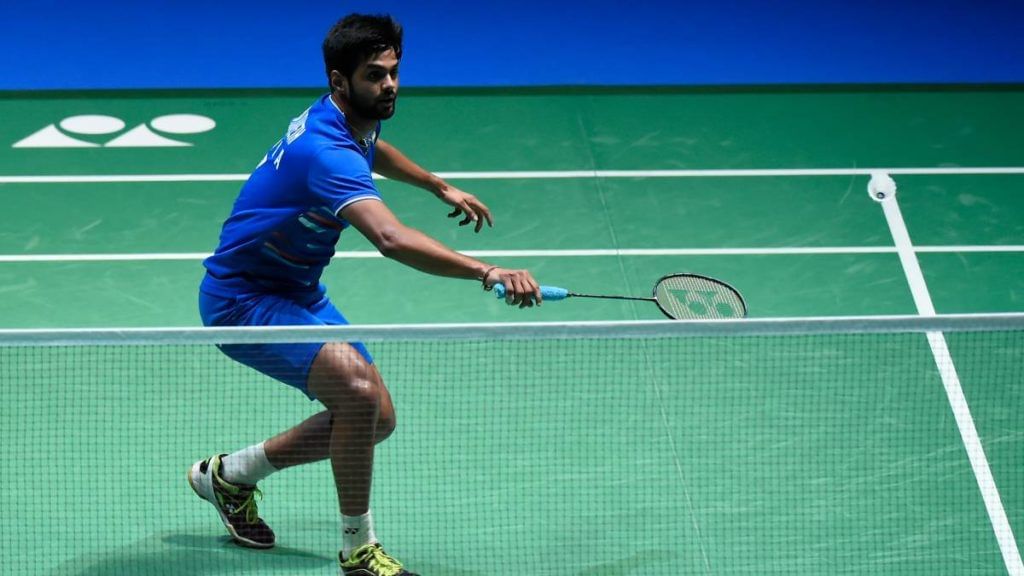 "The World Championships which I played in 2019 (in Basel) was memorable. It's a great feeling. Definitely, that is one of the biggest feats for me. Also, it's a World Championship medal (for India) after 36 years. So, it was special," he recollected.
"However, beating Lee Chong Wei in All England (in 2016) was a match that I would cherish forever," B. Sai Praneeth quipped. He received the prestigious Arjuna Award in 2019 for his achievements.
Focused on the challenge ahead
The previous year and half before the Tokyo Olympics was a tough period for shuttlers all over the world. However, Sai Praneeth is focused on the task that lays ahead of him at the Olympic Games.
"This year we have been practising. In between, there was a little lockdown in our state. I stayed at the academy and practised without going anywhere because of the Olympics. We knew that the Olympics would happen."
"My biggest strength is I am being fit. If I play confidently, then definitely I think I can play a very good game. I think I need to be fit enough and be injury-free. Those are the main things for me," he opined.
In a state of dilemma
Recently, IOA president Narinder Batra raised concerns about the situation in Tokyo. The Japanese capital has been placed under a state of emergency, with several athletes from other countries speaking about the difficulties upon landing there.
"See actually, (we) don't have a clear instruction. But, we knew we have to isolate for three days. We can practice in that three days but shouldn't get mixed with other people. Once we go there, we will get a clear idea. Obviously, we are also a bit of confused till now and once we land there we will know exactly (what we need to do)," Praneeth said.
The Tokyo Olympics will be taking place without any local fans. "If I play with a local guy then it may be an advantage. But as of now, I am not playing any local guy at least in the first two-three rounds," he remarked.
Analyzing his opponents
In Tokyo 2020, B. Sai Praneeth is in a group alongside Dutchman Mark Caljouw and Israel's Misha Zilberman. Currently ranked World No. 15 in the BWF World rankings, his group stage challengers are placed in 29th and 47th spots respectively.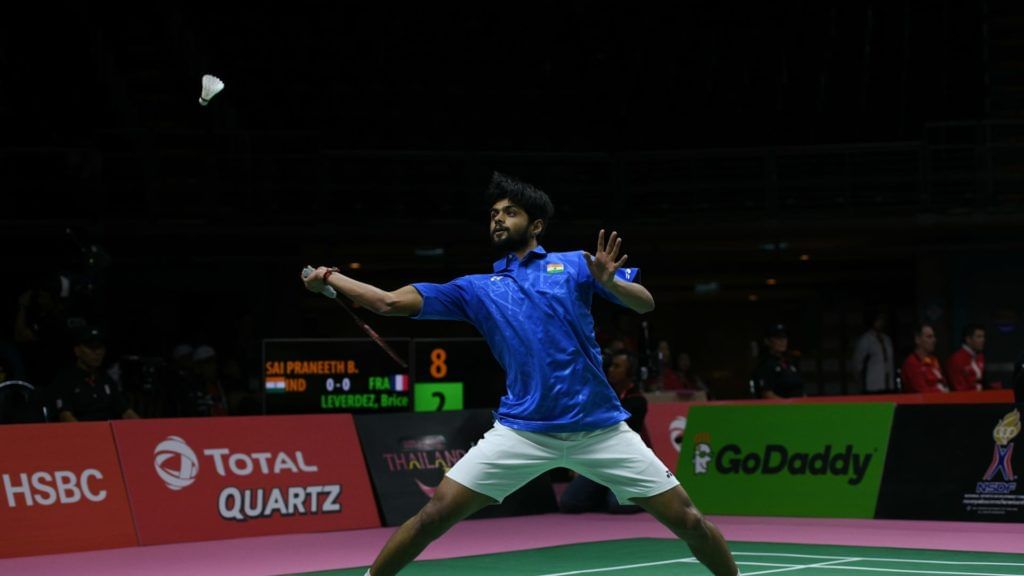 Speaking about his opponents, he said, "Mark Caljouw is a good player. He played semi-final recently in All England this year. So definitely, that will be a good match. As for Misha, I have played him a lot of times and never lost against him. So, that would be a confident thing for me in that match."
The 28-year-old will have his work cut out if he faces the likes of Kento Momota or Viktor Axelsen. "It's an all-out match. Nothing to hide or think much about because you have to give your 100 per cent," he was quoted saying.
"This is a big tournament and everybody will be under pressure. As they both are medal contenders, they will be definitely under pressure. If I really play well and take an advantage of that, definitely it can be a good match," the Indian shuttler felt.
Tokyo dreams
Sai Praneeth is all set to start his maiden Olympics voyage in Tokyo and has his eyes set on claiming glory for India at the showpiece event. "Definitely, winning a medal is the main target. But also, at the same time, I want to give my 100 per cent and play all out in this tournament."
"I am not feeling much pressure. I am okay. Just feeling tensed about this COVID-19 and all. But other than that, I am not under so much pressure," he concluded.
For more updates, follow Khel Now on Twitter, Instagram and join our community on Telegram.