These men and women have achieved greatness despite all odds.
The curtains have closed on the Tokyo Olympics but the date has been set for the next edition of the much-awaited Tokyo Paralympics. The event is set to start on August 25 and a record 54 Indians will be part of the event.
As Indian medal hopefuls will look to contend for the gold medals, there are a number of para-athletes who have won it multiple times at the event. Here, we take a look at the top 10 athletes with most Paralympics gold medals.
10. Daniel Dias -14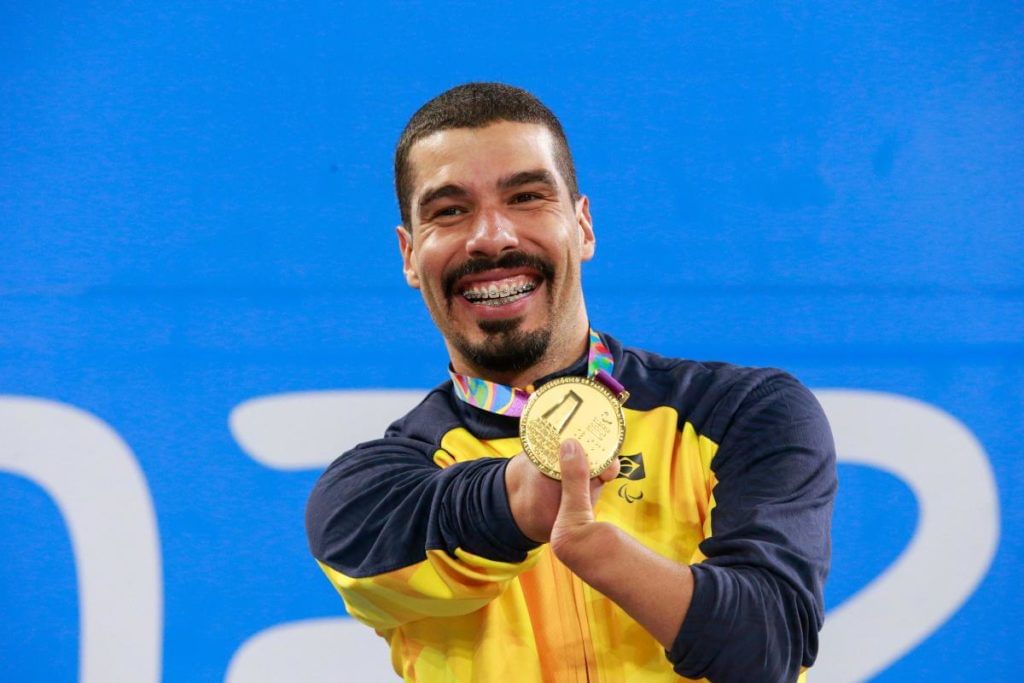 Brazilian Dias is one of the many swimmers in this list to have achieved greatness in the Paralympics . Born with malformed upper and lower limbs, Dias put up a memorable display, competing in the S5 disability class. He won four gold medals in Beijing Paralympics and followed it up with six more in London 2012.
He continued his success story in Rio 2016, where he won four more gold medals. Daniel is set to compete in the Tokyo 2020 edition as well and will aim to increase his gold count by the end of the event.
9. Sarah Storey -14
Sarah Storey was born without a functional left hand due to a complication with the umbilical cord. The underdeveloped arm did not deter her to pursue success as the Brit won 14 Paralympics gold medals in cycling as well as Swimming.
She started her Paralympic success story with a five gold medals between 1992 and 1996 in swimming. She moved to cycling and the success followed as she won a total of nine gold medals in track and road races. Her multi-sport talent gave her lot of recognition.
8. Mayumi Narita – 15
Japanese swimmer Mayumi Narita won 15 gold medals in the Paralympics during a dominant eight-year period. Narita who used a wheelchair because of myelitis was also a quadriplegic. She started with two gold medals in Atlanta before winning six more in Sydney.
Her Paralympics career got a fitting end in Athens when she won seven gold medals to complete her tally. Narita competed primarily in the S4 disability class. She won three straight gold medals in the 50m freestyle and 100m freestyle events between 1996-2004.
7. Zipora Rubin-Rosenbaum -15
From the 1964 event in Tokyo till the 1988 Seoul Paralympics, Zipora Rubin-Rosenbaum set fire to the athletics stage. She notched 13 gold medals in various athletics events at the Paralympics, while also securing six straight gold medal victories in Javelin, her most successful event.
She also represented Israel in wheelchair basketball, winning two gold medals as part of the team. The all-rounder also competed in swimming and table tennis, winning medals in both.
6. Mike Kenny – 16
British swimmer Mike Kenny won 16 gold medals during four Paralympic Games between 1976-1988. Kenny was an engineer but an unfortunate accident gave him permanent damage and paralysed him. Swimming was a recovery routine for the Brit. However, that routine made him the most successful English Paralympian.
He was particularly dominant in the 1984 games when he won five gold medals. He replicated his performance in Seoul 1988 and retired after the edition.
5. Roberto Marson – 16
Roberto Marson lost the use of his legs when a pine tree fell on his back. Later, he went on to become a successful Paralympian across various disciplines. The Italian, who competed in the 1964, 1968 and 1972 games won five golds in athletics, three in swimming and eight in fencing.
He displayed a dominant performance in the 1968 edition, as he notched 10 of his 16 total gold medals in Tel Aviv alone. Marson passed away in 2011, and a year later was inducted into the International Paralympian Hall of Fame.
4. Jonas Jacobsson – 17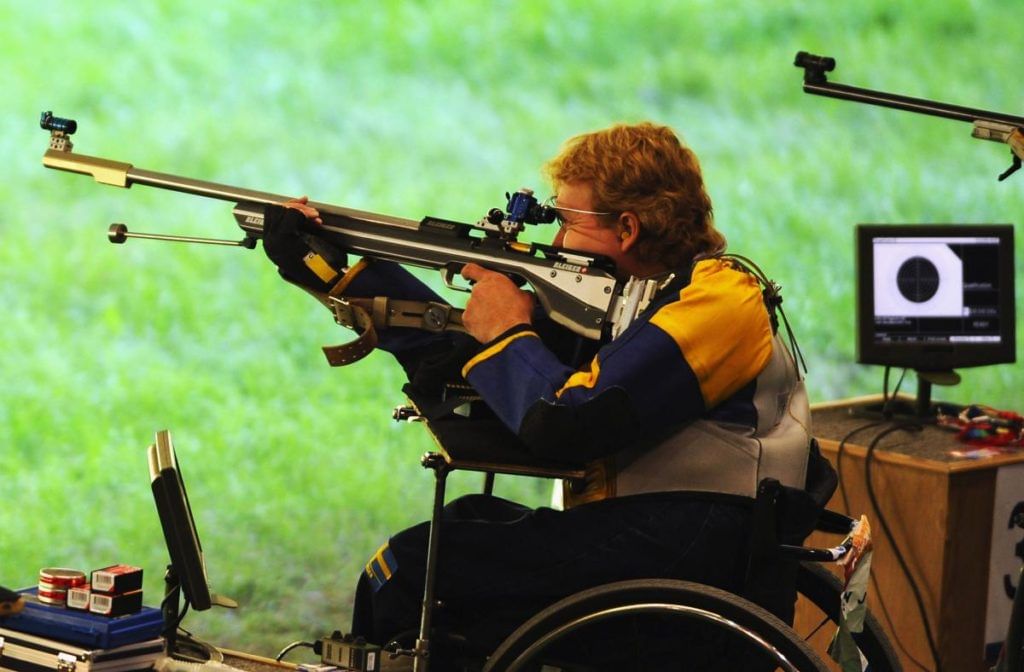 Swedish shooter Jacobsson has had a long and successful career. Competing mainly in the SH1 disability class, Jacobsson has won a mind-blowing 17 gold medals and has the most Summer Paralympic gold medals among non-swimming athletes.
His career started in the 1980 Arnhem Paralympics when he won the gold in the mixed air rifle standing 2-5 event and ended in London 2012 with another in men's free rifles 3×40 SH1. Jacobsson was particularly successful in Athens when he won four gold medals in various rifle disciplines.
3. Michael Edgson – 18
Michael Edgson is a Canadian swimmer who competed in the B3 classification for visually impaired athletes. He won 18 gold medals at the Summer Paralympics, the most by any male athlete. The Canadian had an eight-year Paralympic career in the pool from 1984 to 1992 and won medals in all but one of the events he competed in.
He has 18 gold medals, with three straight top placed finishes from 1984 to 1992 in 100m butterfly, 200m individual medley and 400m individual medley. The swimmer won nine gold medals in Seoul 1988, where he put up a valiant display in the pool.
2. Beatrice Hess -20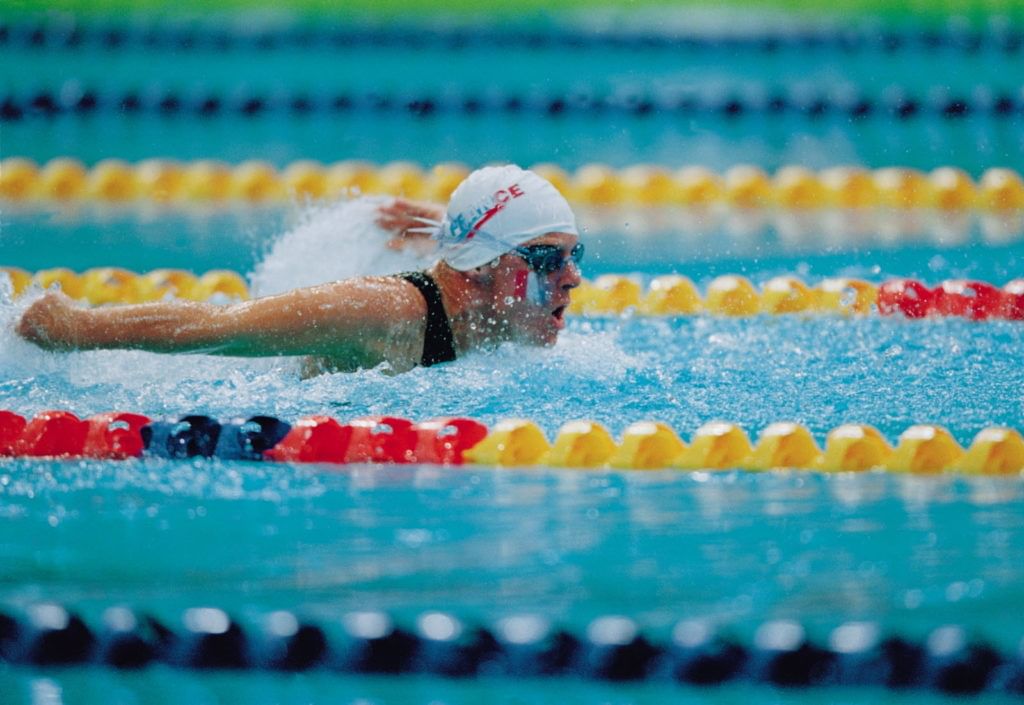 20 gold medals over a 20-year-long Paralympic career, starting from 1984 is an impressive achievement. French swimmer Beatrice Hess is one of the big achievers of the Paralympics, having secured the top spot 20 times as well as five silver medals during her career.
Hess has cerebral palsy and competed mainly in the S5 disability class. She finished her Paralympic career in Athens where she won two gold medals and three silver. She broke nine world records four years before in 2000, enroute to a brilliant seven gold medals in Sydney.
1.Trischa Zorn -51
American swimmer Trischa Zorn is widely considered as a legend. The swimmer, who was born blind from birth had competed in the Paralympics from 1980 to 2004 and had notched a record for the most number of gold medals at the Paralympics, winning 51 gold medals in her highly celebrated career.
She also topped the individual table at the 1992 Barcelona Paralympics, where she won 10 gold medals as well as two silver medals. Her last Paralympic campaign resulted in a bronze medal to cap off a brilliant career, when she finished third in the 100m backstroke.
For more updates, follow Khel Now on Twitter, Instagram and join our community on Telegram.