Some of the most illustrated names in various sports bid adieu to their craft this year.
The year 2020 was a watershed for sports, as we saw most of the events including the Olympics getting postponed as well as famous sportspersons across different sporting disciplines who called it a day in their careers.
Some of the most illustrious proponents of their respective sports retired from their game this year. In this piece, we will take a look and herald the achievements of famous sportspersons who retired from in 2020.
5. Khabib Nurmagomedov
A huge jolt awaited UFC fans when one of its greatest proponents Khabib Abdulmanap Nurmagomedov announced his retirement from MMA after 12 years of dominance in the pro circuit, where he holds the distinction of not losing a single bout.
His incredible career record stands at 29-0, out of which 11 wins came through submission and eight wins by knockout. Out of his 29 wins, 13 came at the UFC Championships.
Khabib's scalps include many famous sportspersons like Justin Gaethje, Dustin Poirier, Conor McGregor and many others who fell prey to his formidable fighting skills. He announced his retirement after his final bout where he defeated Gaethje. He attributed the success to his late father in a touching gesture that left fans across the sporting universe emotional and appreciative of his greatness.
4. Caroline Wozniacki
One of the best tennis players of her time, former World No. 1 Caroline Wozniacki decided to call it a day after her third round loss in the Australian Open earlier this year.
The Dane who won 30 career titles, decided to retire after the tournament,announcing an end to her career which began at the same tournament in 2008 and where she won the only Grand Slam in her career.
Wozniacki posted a career total of 635 wins at a rate of 70.6%, achieving the highest ranking of World No. 1 in October 2010.
3. Maria Sharapova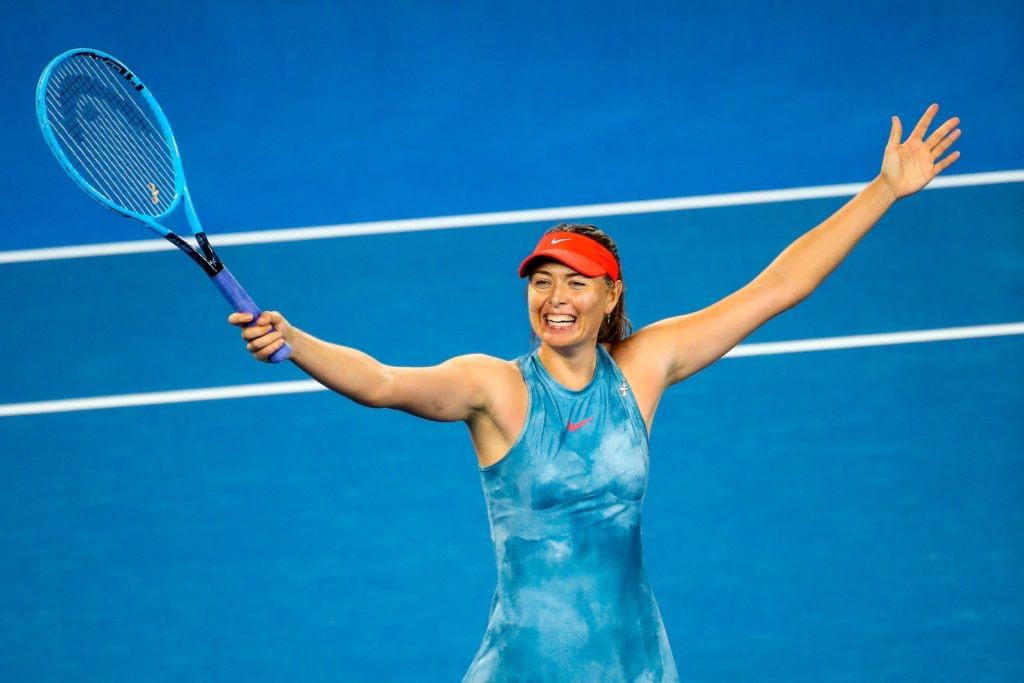 Another tennis great who joined Caroline Wozniacki in moving out of the spotlight was Maria Sharapova. One of the most iconic sportspersons of all-time, Sharapova won 36 career titles including five Grand Slams.
She entered the tennis circuit in 2003 and went on to become the highest-paid female athlete in the world for 11 consecutive years. She was also voted into the "30 Legends of Tennis: Past, Present and Future" list by Time Magazine.
Sharapova also became one of only 10 women to have completed the "Career Grand Slam" by notching up the four major Grand Slams, when she won the French Open in 2012 along with Wimbledon in 2004, the US Open in 2006 and the Australian Open in 2008. During this period, she also attained the distinction of World No. 1 in 2005.
2. Lin Dan
Arguably the greatest badminton player of all-time, Lin Dan announced his retirement from the sport in mid-2020, which plunged his fans and admirers in the badminton world into disbelief.
In a glorious career spanning two decades, Lin Dan won a total of 66 career titles including two Olympic Gold medals, five World Championship titles, five Asian Games Gold medals and five Sudirman Cup gold medals among a plethora of other successes.
He became the first and only player to win all major titles on offer in badminton in his career, commonly touted as completing the "Super Grand Slam." His superhuman feats on the court give ample evidence of why he was nicknamed "Super Dan."
1. MS Dhoni
As for cricket fans, the biggest jolt in 2020 came when "Captain Cool" and one of the greatest sportspersons of all-time Mahendra Singh Dhoni announced his retirement from International cricket on August 15, 2020.
Dhoni brought down the curtains on a career spanning 16 years, where he won every trophy there was to win and won them as the captain of the Indian Cricket Team. His performances, a stoic character and the trademark "Helicopter Shot" were all things he came to be known for.
Aptly nicknamed "Captain Cool" for his trademark calmness and composure in the middle during pressure situations, Dhoni holds the record for the most appearances as a captain of an international cricket team with 332 matches.
He also led the Chennai Super Kings to three IPL titles, making him the only captain to have lifted the 50-over World Cup (2011), the Champions Trophy (2013), the T20 World Cup (2007) and the IPL (2010, 2011, and 2018).