Tokyo Olympics
Manu Bhaker: Top five achievements of the shooting prodigy
By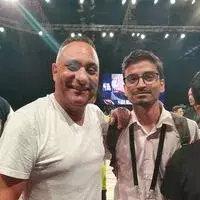 Gaurav Singh
Manu Bhaker is a teen shooting prodigy hailing from Jhajjar district, Haryana. She is also the youngest Indian to win a gold medal at the ISSF World Cup. Bhaker has taken the shooting world by storm ever since her initiation into the sport. At just 19 years old, she is one India's biggest medal prospects at the 2020 Tokyo Olympics.
Throughout her young career Bhaker has accomplished some outstanding feats. Today we take a look at five of her major career achievements.
5> Winner of nine gold medals in National Games
Manu Bhaker made her breakthrough into the world of shooting with a sublime performance at the 2017 National Games. She had already made her mark at the international level by winning a silver medal at the 2017 Asian Junior Championships. But it was the National Games where she competed against the nation's best which highlighted her standing.
Bhaker defeated two-time World Cup gold medalist Heena Sidhu and also toppled her record of 240.8 points by scoring 242.3 points. The National Games is a melting pot for the country's top athletes and and her brilliant result demonstrated her calibre as a player.
4> 2018 ISSF Gold Medalist
The 2018 International Shooting Sport Federation (ISSF) event was held in Guadalajara, Mexico. The talented teen struck gold in the Women's 10 m air pistol event. Moreover, she defeated Guadalajara's own Alejandra Zavala a 2 time champion.
Manu scored 237.5 points in comparison to Zavala's 237.1 and bagged the gold medal. This victory made Bhakar the youngest Indian to do so. She won herself and the country a prestigious prize at the tender age of 16.
3> 2018 Youth Olympics Gold Medalist
Bhakar left her mark at the 2018 Youth Olympics in Buenos Aires. The shooter shot a staggering 236.5 points to stand at the top of the table. The teenage sensation shot a solid 576 to top the qualification and blazed ahead of her competitors.
Four out of Bhaker's first five shots were 10 and above putting her in a commanding position. She held her nerve and demonstrated her class with a pair of 10.1 and 10.2 to clinch another gold in her already decorated career. Manu also added India's 5th gold medal in the process.
2> Qualified for the 2020 Tokyo Olympics
The Tokyo Olympics is barely two months away and Manu Bhaker has given a boost to India's hopes by qualifying. Manu has been selected for 3 events in the upcoming event. Bhaker will compete in the 10m air pistol, 25 m pistol and the mixed team 10m pistol.
Bhaker's 4th place finish in the Munich ISSF ensured her qualification in the 10m pistol event. Bhaker will be a part of the 15 member shooting contingent in Tokyo and all eyes will be on her. Bhaker too is putting all her focus on winning an Olympic gold. "Her training has been going well, it is being handled well even during COVID 19 pandemic", added her father in a recent interview.
1> 2018 Commonwealth Games Gold Medalist
Manu Bhaker gave the Indian team a golden start in the Commonwealth Games by winning the 10 m air pistol. The 16 year old Bhaker had started an amazing streak and won her 6th gold in the tournament. Bhaker scored 388/400 to qualify for the finals.
Bhaker set a new record at the Gold Coast scoring 240.9 points while her compatriot Heena Sidhu won a silver."I can say it was the best moment of my life. It was the best moment," said the elated teen on her recent medal acquisition.
Bhaker's shooting abilities have always shown promise and provided India with many proud moments. Moreover her performances have been a key behind India topping the ISSF medal tally. She has always delivered when it mattered. Bhakar will be carrying the hopes of a billion people on her shoulder and will surely look to shine under the bright lights of the Olympics.
So far Abhinav Bindra is the only individual gold medalist for India. Manu Bhaker might be the next in line. The nation will be surely waiting with bated breath as she aims for the bull's eye.
For more updates, follow Khel Now on Twitter and join our community on Telegram.