WWE
Top seven WWE Superstars who are currently missing from Live Television
By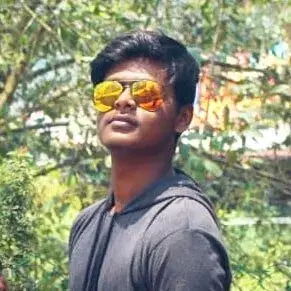 Akash Dhanagaran
These stars have been off TV due to various reasons
WWE Superstars are widely popular and have a huge fan base across the world. WWE fans are too engaged with the industry and superstars, and notice every single move of their favorite superstars. Their popularity and influence has been one of the reasons why fans quickly notice the long absence of the superstar from television.
Some superstars themselves reveal the reason behind their absence and some get revealed by the company, however there are some who miss the live television without revealing the reason behind it. Since the start of this year, multiple superstars went missing from the live television and fans have no idea on their comeback. So here are the top seven WWE Superstars who are currently missing from Live Television.
7. Tommaso Ciampa
The former two time NXT Champion, Tommaso Ciampa made his main roster debut in 2022 on Raw. He aligned himself with The Miz, shortening his name into Ciampa. He had a feud with AJ Styles & Bobby Lashley as a heel and even fought for the United States Championship in a losing cause. In September 2022 Ciampa went missing on television and was reported that he underwent a hip surgery which he had suffered for years.
Multiple reports suggest that Ciampa was spotted on last week's episode of Raw on the backstage and could possibly return to the ring sooner.
6. Alexa Bliss
Alexa Bliss is one of the most popular WWE superstars who is out of television for a long period of time. Alexa Bliss was teasing her connection with Bray Wyatt in late 2022 and had multiple backstage segments. She turned on Bianca Belair and challenged her for the Raw Women's Championship and was distracted by the people in the crowd wearing Uncle Howdy masks.
The re-match was held at the Royal Rumble, where Biance retained her title once again. After the loss, Bliss has not been on the television till date. However a recent social media post confirms that Bliss is about to be a mom by this year and has paused her wrestling career for a while.
5. Charlotte Flair
Charlotte Flair returned to SmackDown after seven months on the December 30, 2022 episode of SmackDown and challenged Ronda Rousey for the SmackDown Women's Championship. The match held instantly and Charlotte took the title from Rousey within a minute. The 14-time World Champion then went to a war against the 2023 Royal Rumble Winner Rhea Ripley at WrestleMania Night 1.
Charlotte lost the championship and has not been seen on television since then. Charlotte already stated the reason for her absence is that she has an interest in bodybuilding and is planning to compete in the body building competition in the near future. However, WWE drafted Charlotte Flair to SmackDown and It is expected that she could possibly return sooner on or after SummerSlam.
4. Bray Wyatt
Bray Wyatt returned to WWE after two years on Extreme Rules live event teasing his return for weeks. He returned with a new gimmick along with Uncle Howdy and made horrifying weekly segments. He had only one match after his return against LA Knight at Royal Rumble 2023. He teased a match with Bobby Lashley at WrestleMania 39 but the match was abandoned as Wyatt suffered a real life injury. He has not been seen on television since then. Rumors suggest that WWE had demanded him to return with the Fiend Gimmick. WWE also has plans to let Wyatt go if he is unreliable.
3. Braun Strowman
The Monster among Men returned to WWE in 2022 after months and was on the Tag Team Division with Ricochet in his corner. The duo was successful on the SmackDown brand, turning the attention of fans and got drafted to Raw. After being drafted to Raw, Strowman was not televised and Ricochet appeared as the individual wrestler. After being absent for weeks, Braun released an update that he had undergone a neck fusion surgery and needed a long recovery. As per rumors, Braun Strowman will be away from television throughout the year and could possibly return by 2024.
2. Randy Orton
Randy Orton is one of the greatest WWE Superstars who the WWE fans were missing the most. Randy Orton and Matt Riddle were Raw Tag Team Champions in 2022 and were challenged by the SmackDown Tag Team Champions The Usos. They had a unification match on SmackDown where RK-Bro lost the championship to The Usos. During the match Orton got a serious back injury and stood away from the live television. It led to several back surgeries and Orton was reported to be recovering on a slow phase.
Randy Orton's father Bob Orton in a recent interview reported that Orton is recovering well and started his training. He also added that Randy Orton was advised by the Doctor's not to step into the ring again. However, Orton is pushing his limit to make his comeback as soon as possible. As per rumors, it is speculated that Orton will be nowhere close to returning to television this year.
1. Drew McIntyre
The Scottish Warrior Drew McIntyre was on the SmackDown brand and had an alliance with Sheamus. They helped each other on various occasions and even announced themselves as "Banger Brothers". They had a common feud with Gunther and said to fight among themselves to earn an opportunity to face Gunther for the Intercontinental Championship. Both earned the opportunity and fought Gunther in a Triple Threat match at WrestleMania 39, where Gunther retained his championship.
McIntyre has not seen since the defeat and was reported by WWE that he has minor injuries. Drew eventually blacked his Twitter account paving the way for rumors that McIntyre is unsatisfied with his contract with WWE and possibly looking for a release. However, WWE drafted McIntyre to Raw on the 2023 Draft proving the rumors wrong. As per reports and rumors, it is speculated that Drew could possibly return sooner as a heel probably at Money in the Bank.
Which WWE Superstar do you miss at present and wish to see him return sooner?
For more updates, follow Khel Now on Facebook, Twitter, and Instagram and join our community on Telegram.