WWE
Ranking WWE's top 10 MVPs for women's divisions so far in 2023
By

Soniel
In the kaleidoscope of WWE's 2023, the Women's Division has emerged as a beacon of innovation, athleticism, and groundbreaking moments. This year has been a testament to the paradigm shift within the company, where a diverse array of Superstars has seized the spotlight, reshaping the landscape of women's wrestling.
Bianca Belair's historic championship reigns have been emblematic of the power, grace, and resilience that define the modern-day Women's Division. Her dominance has not only solidified her as a force to be reckoned with but has also set a new standard for excellence, redefining what it means to be a top-tier Women's Champion.
Equally seismic has been the return of Trish Stratus' comeback has not only stirred nostalgia but injected a renewed energy into the division. Stratus is a pioneer of women's wrestling. She has seamlessly bridged the gap between eras, contributing not just as a symbol of the past but as a catalyst for the future.
What makes 2023 distinctive is the multitude of Women's Superstars who have played pivotal roles, enriching the storytelling canvas with their distinct characters, compelling rivalries, and breathtaking in-ring performances. The stage is now set to dissect this diverse tapestry and identify the Most Valuable Players (MVPs) within the Women's Division, acknowledging not just championship triumphs but the intangibles that make these Superstars stand out.
As we delve into the top 10 Women's Superstars of 2023, we embark on a journey that transcends wins and losses, encompassing the essence of what makes each performer exceptional in their own right. It's a celebration of the trailblazers, the champions, and the game-changers who have collectively shaped this historic and successful year for the Women's Division in WWE.
So, who are these top 10 MVP's in the women's division in 2023, So, here's the list.
10. Maxine Dupri
Otis' on-screen girlfriend and the female counter part of Alpha Academy deserves to make the list as she has contributed a lot in the success of The Alpha Academy. Now, Alpha Academy has became a stable that can even someday main event the grandest stage of all.
9. Zelina Vega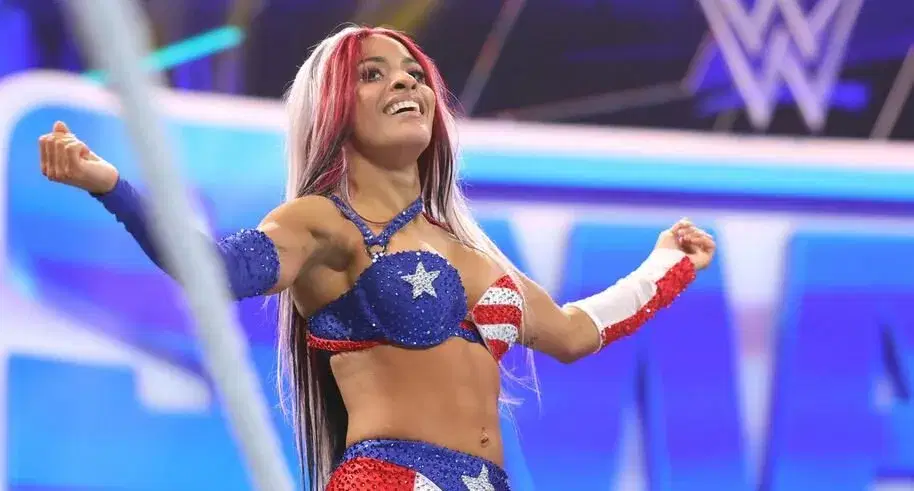 Zelina Vega has brought a new side of her where she is not a manager but an actual wrestler with great in-rin skills. She was overlooked, but honestly this year she has done some of the best works of her career with the Lucha House party (LWO) under the guidance of the greatest Luchadore, Rey Mysterio.
8. Iyo Sky
She is the winner of the Women's Money in the Bank 2023 and now the reigning WWE RAW Women's Champion. She beat the longest reigning champion Bianca Belair to cement her reign.
7. Asuka
The Empress of Tomorrow is one of the best technical women wrestler WWE has and she has been one of the biggest reason for the success of Bianca Belair's title reign. So, she deserved to be on the list.
6. Bayley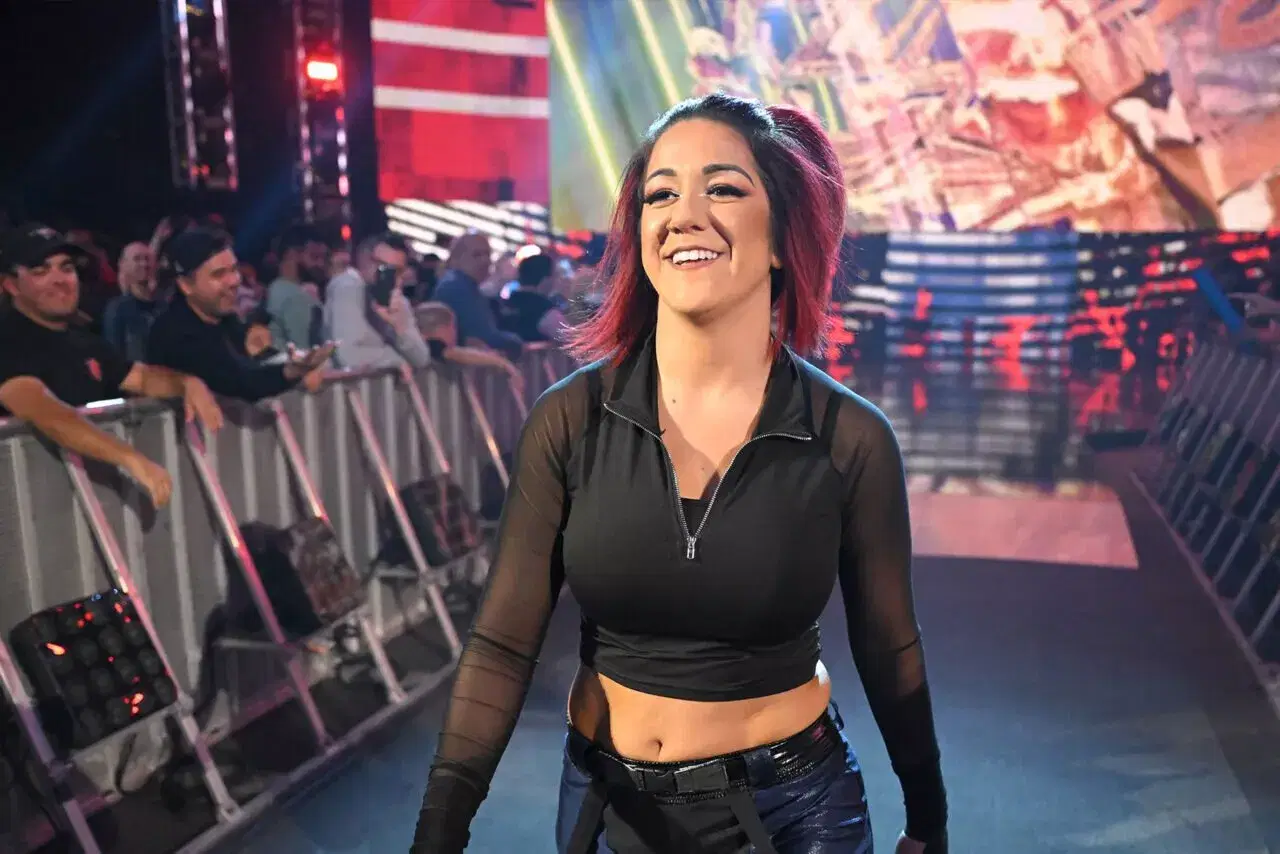 Bayley clung to her hugger character for too long, while Sasha began as a Villain, then a face, and then a heel again. Sasha's sustained popularity stems from her shifting demeanor; whereas Bayley was the hero for a long time, she just lately adopted the heel turn, which is currently working well for her. Also, Damage Ctrl's success is all because of her.
5. Charlotte Flair
Charlotte Flair is without a doubt one of the best female wrestlers of all time. Nobody has won as many titles as she has, but that's just the beginning. Charlotte is a terrific worker, and she has made history by breaking down barriers and changing the game in women's wrestling.
4. Trish Stratus
Trish is just awesome. She is the best. Her return as face and then turning heel to start a rivalry with Becky Lynch and her aging like wine, everything is good about her. How can you ignore her when her accompolishments just never ends.
3. Becky Lynch
Wrestling isn't "real." It's not about how beautifully you perform your moves, but rather how well you can rally the crowd behind you to move products and increase ticket sales. Becky has a lot of charm, despite Vince McMahon's constant attempts to screw with her since he didn't plan it. Becky is a significant merchandise mover for WWE! So, you now get to know how crazy fans are for "The Man".
2. Bianca Belair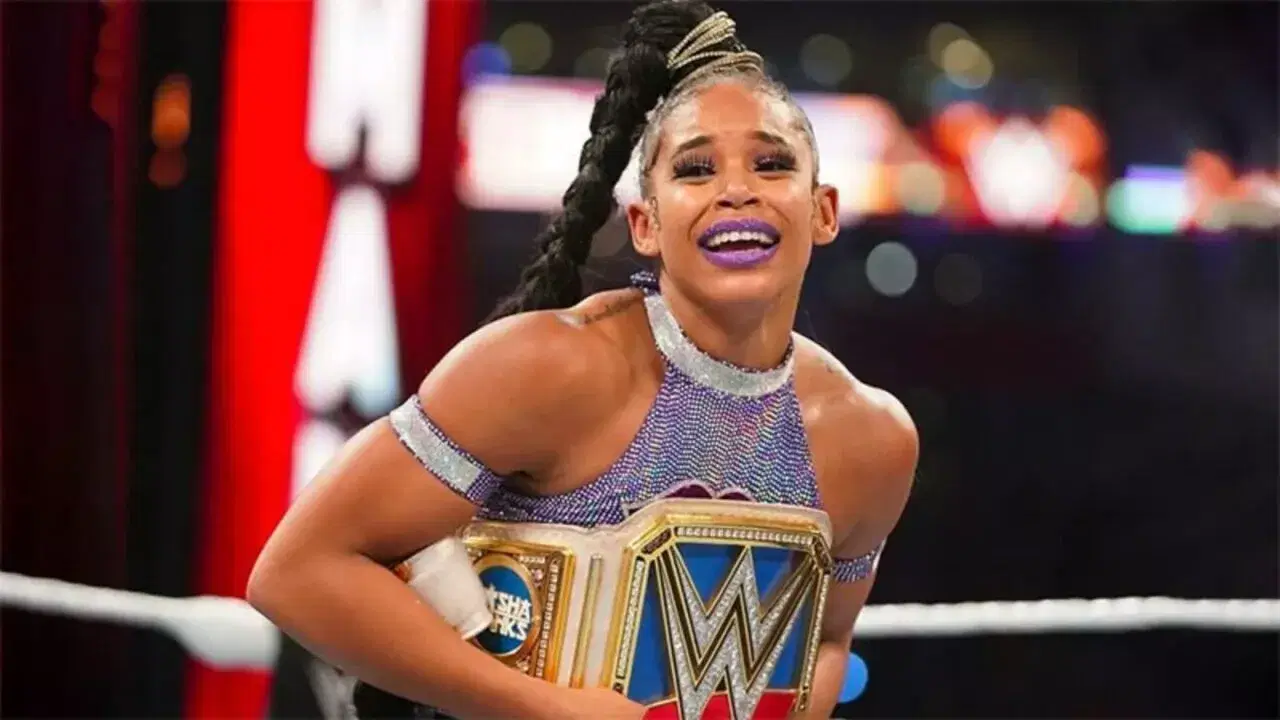 Bianca Belair is such an outstanding competitor that she refers to herself as "The EST of WWE." Belair has been an amazing athlete her entire life, claiming to be the strongest, quickest, toughest, and all-around finest Superstar. Also, she is the longest reigning RAW Women's Champion in WWE history.
1. Rhea Ripley
Her contributions might be considered to have come not just as an in-ring performance, but also as the true face of The Judgment Day. Ripley raised the faction's profile by emerging as its focal point. Not only that, but her collaboration with Dominik Mysterio was vital in transforming the second-generation star from a petulant punk child to the most despised man in every arena he entered.
As Mami to "Dirty Dom," she has assisted him in winning more matches than he has any right to. Their on-screen chemistry has been incredibly beneficial to both of them.
For more updates, follow Khel Now on Facebook, Twitter, and Instagram and join our community on Telegram.
posted in :