These players have both legendary clubs in their careers.
Manchester United and FC Barcelona are two of the biggest clubs in the world. Both clubs have a rich history and are one of the most successful teams in their domestic competitions. And when it comes to Europe also, both clubs have stamped their authority on the biggest stage. Although, in recent times both clubs have been very struggling and are currently going through a rebuilding phase.
Manchester United and FC Barcelona might look very similar in many aspects but their rivalry has been as fierce as you can imagine. Both clubs have been a dream destination for top footballers over time but they only have a few lucky ones to feature for both clubs.
Let's take a look at the players to play for both Manchester United and FC Barcelona.
9. Victor Valdes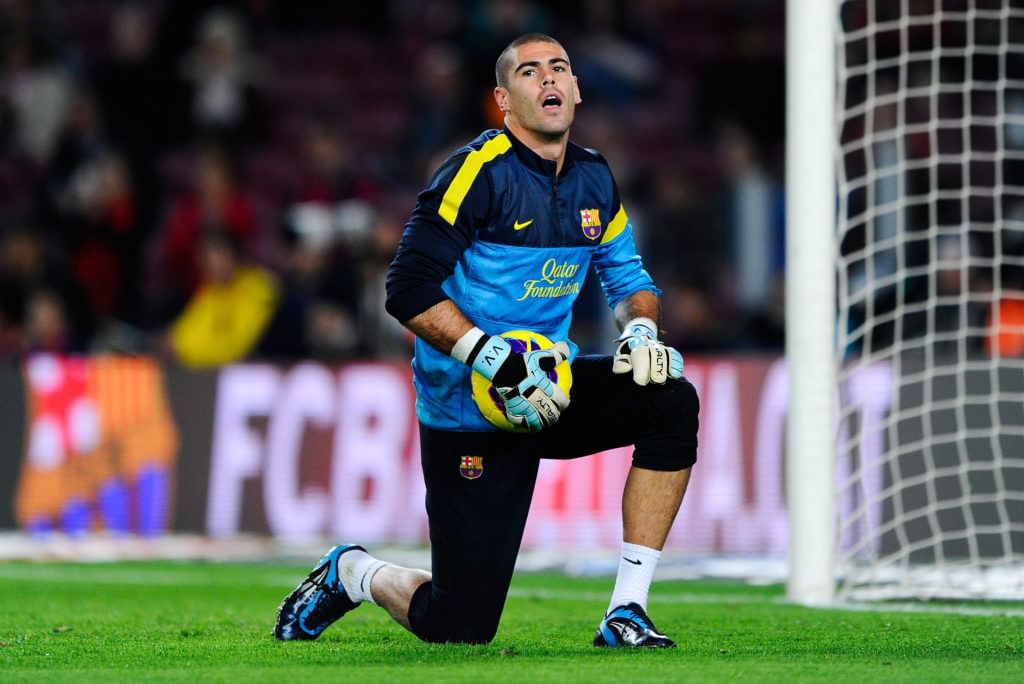 Victor Valdes is a name which many fans would relate to FC Barcelona much more than Manchester United. The FC Barcelona youth product was a member of Pep Guardiola's brigade and played a big role in their domination. He spent 14 years at the Catalan club before he went on to try a new challenge at Manchester United. Although that transfer turned out to be downhill as he stayed two seasons at United and only made two appearances due to David De Gea's supremacy between the posts.
8. Henrik Larsson
Henrik Larsson is a former Swedish striker and a legendary name in Celtic history. He scored 174 goals for Celtic in 221 appearances which lured FC Barcelona to sign him in 2004. However, the move couldn't turn out to be successful as Larsson only managed to score 13 goals in two seasons at FC Barcelona. He then returned to the Swedish league but in 2007, he again received a big chance as Manchester United signed him on loan.
Trending World Football Articles:
7. Laurent Blanc
Laurent Blanc is a legendary figure in world football for his achievements both as a player and manager. The World Cup winner of 1998 was a mean centre-back and played for some top clubs in Europe. He started his career at Montpellier in the French League then went on to play for Napoli, Barcelona, Inter Milan, Marseille, and Manchester United.
6. Jordi Cruyff
Jordi Cruyff is the son of legendary Johan Cruyff and the current sporting advisor of FC Barcelona. Just like his father Jordi Cruyff rose through the ranks of Ajax academy and then went on to play for FC Barcelona. Although he couldn't replicate the magic of his father, his career with the Catalan giants was cut short to two years. Afterwards, he went to Manchester United where he again failed to establish his name and made 34 appearances in four years.
5. Mark Hughes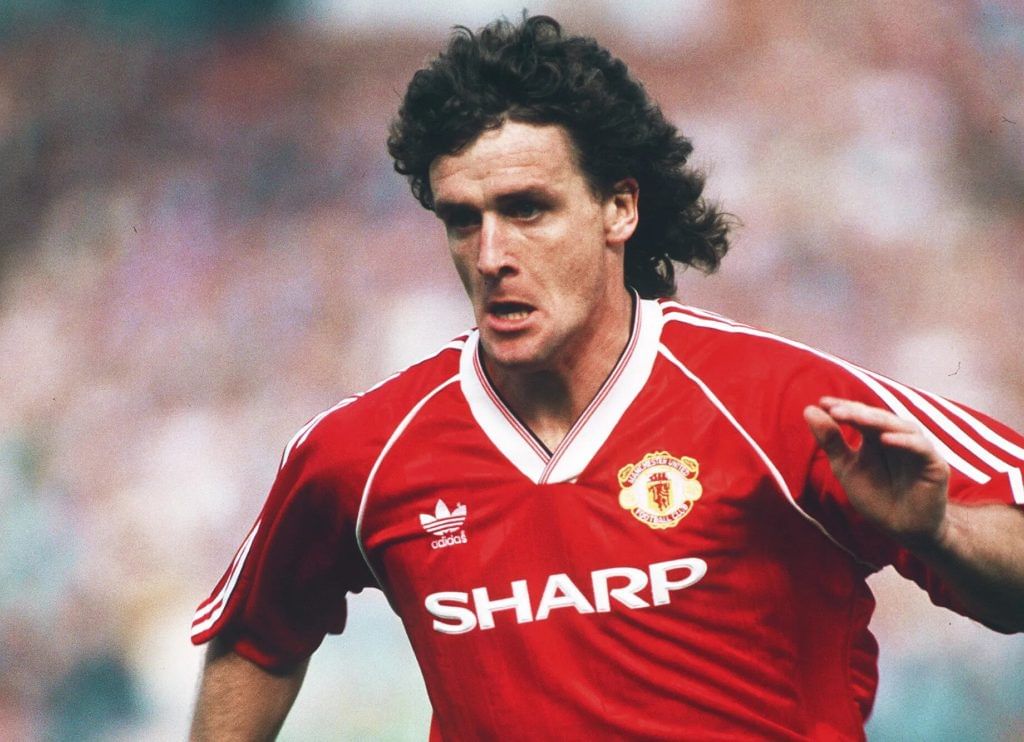 Mark Hughes is currently the manager of Bradford City in the third division of the English Division which may not justify the accomplishment of this Welsh legend. Hughes was part of many big clubs during his illustrious career. He rose through the ranks of Manchester United and then went to FC Barcelona where he failed to showcase the same pedigree. Hughes again then moved back to United where he made 256 appearances and scored 83 goals.
4. Memphis Depay
Memphis Depay's name is the latest addition to this list. The Dutch attacker moved to Atletico Madrid in the winter transfer window this season after spending two years at FC Barcelona. The youth product of PSV made big noises in 2015 when he scored 22 goals in the season which made Manchester United sign him for a hefty fee. Depay never settled at Manchester United and was often criticized for his behaviour which led to his departure after just one season. After impressing at Lyon, he then got a breakthrough and was signed by FC Barcelona in 2021 on a free transfer but he again failed to live up to expectations.
3. Alexis Sanchez
Alexis Sanchez is one of the most decorated players in Chilean football history and surely the one to play for some of the biggest clubs in the world. The Chilean winger is currently playing for Marseille in the French League but has represented European biggies like Inter Milan, FC Barcelona, Arsenal and Manchester United in the past. He was part of the FC Barcelona team from 2011 to 2014 where he showcased immense talent but couldn't make a permanent spot due to the presence of seasoned names like Messi and Pedro. He then moved to Arsenal where he rocked Premier League and then moved to Manchester United during the 2017/18 winter transfer window.
2. Zlatan Ibrahimovic
Zlatan Ibrahimovic has been a journeyman in football. He has played for literally every single top club in every League of Europe and Manchester United and FC Barcelona are a big part of his journey. Ibrahimovic was signed by FC Barcelona in 2009 where he was part of a legendary cash-plus swap deal with Inter. He, however, failed to integrate with Pep Guardiola's tactics and was loaned to AC Milan. Ibrahimovic then played for AC Milan, and Paris Saint-Germain before moving on a free transfer to Manchester United. Ibrahimovic proved his mettle in the Premier League but an injury cut short his time at Manchester United.
1. Gerard Pique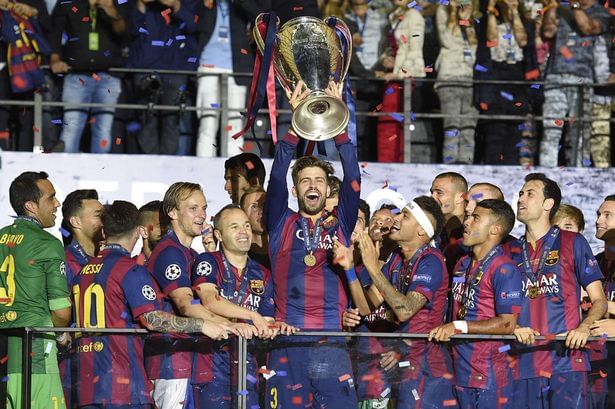 Gerard Pique is an FC Barcelona legend and arguably the greatest defender in their history after Carles Puyol. The Spanish began his senior career with Manchester United who signed him from the FC Barcelona youth system in 2004. Pique spent four years at Manchester United and made 12 appearances. He then moved back to FC Barcelona in 2008 to play for his boyhood club and live his dream. Pique spent 14 years at FC Barcelona before hanging up his boots in 2022 and achieving every single trophy with them.
For more updates, follow Khel Now on Facebook, Twitter, and Instagram and join our community on Telegram.