These players are performing exceptionally well for their club this season.
Throughout the season, one of the most highly anticipated events is the battle for the top scorer, which captivates fans worldwide as they closely monitor their favourite players' goal-scoring abilities and performances. This year's contest is particularly fierce, with stars and emerging talents competing for the coveted accolade.
The current season has already witnessed numerous records being broken, and there are still a couple of months remaining, adding to the excitement and unpredictability of the competition.
Let's take a look at the players with the most goals in the 2022-23 season in all competitions.
10. Neymar – 18 goals (Paris Saint-Germain)
This season, Neymar has undoubtedly been one of the standout players for PSG. He has already scored an impressive 18 goals in 29 matches, with the majority of his goals coming from Ligue 1 (13 goals). In addition to his goal-scoring abilities, he has also registered an impressive 17 assists. Alongside the likes of Messi and Mbappe, the trio has been scoring and assisting goals with ease, making them a formidable force on the field. Neymar's exceptional performance this season has been a crucial factor in the team's success this season.
9. Alexandre Lacazette – 20 goals (Olympique Lyon)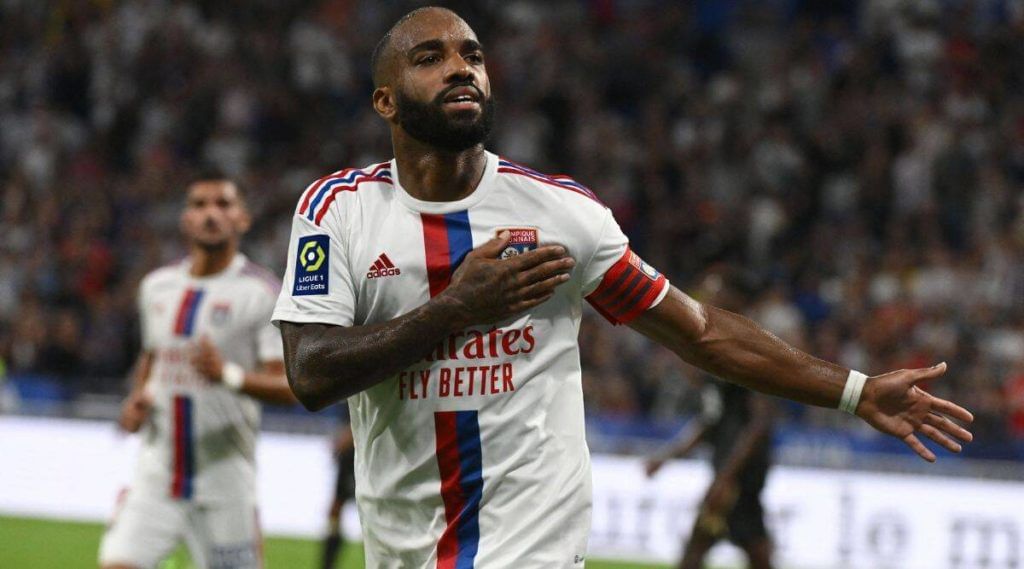 Lacazette, a French striker, has emerged as the top scorer for his club this season across all competitions. In a total of 26 matches, he has impressively scored 18 goals, with 14 goals in Ligue 1 and four goals in Coupe de France. After a stint with Arsenal, Lacazette made a triumphant return to Lyon for the second time in 2022. With his sharp goal-scoring abilities and impressive performance, Lacazette has firmly established himself as one of the most prominent strikers in the league.
Trending World Football Articles:
8. Victor Osimhen – 21 goals (Napoli)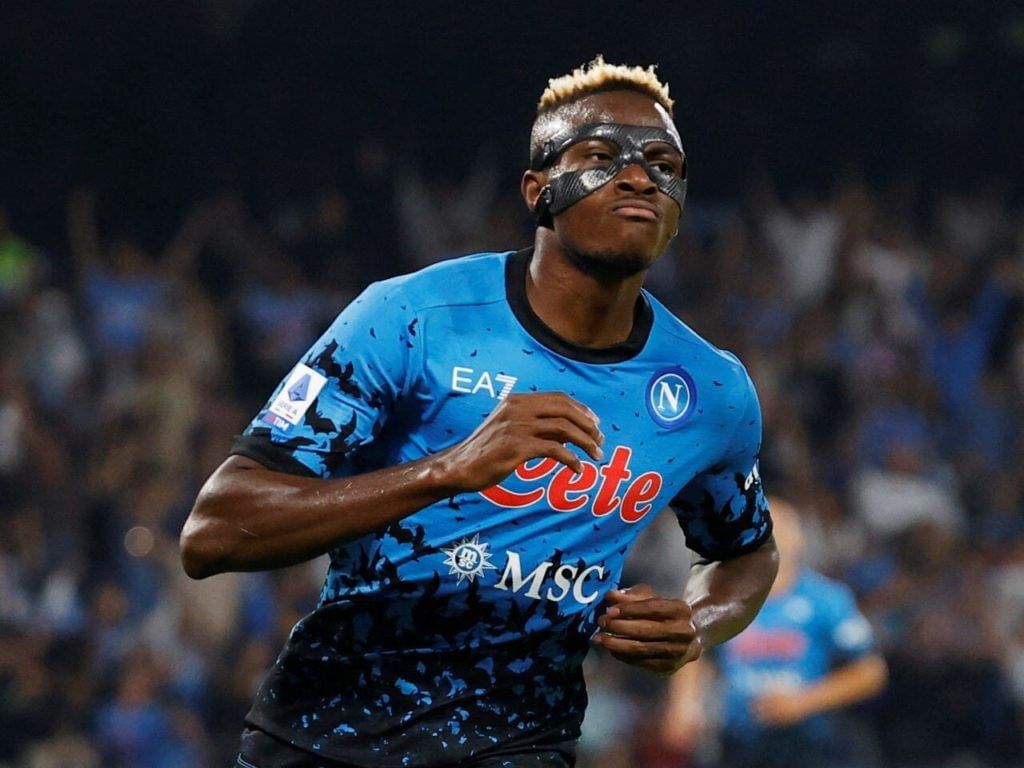 The Nigerian striker has been a phenomenal force for his club this season, having scored an impressive 20 goals in just 24 matches. He is playing a crucial role in Napoli's pursuit of the Scudetto. His impressive goal-scoring record has been a key factor in the team's success. Of his 19 goals, an astounding 18 have come from his performances in Serie A. With his exceptional form and ability to find the back of the net, he continues to be a vital player for Napoli.
7. Mohamed Salah – 22 goals (Liverpool)
Initially, the Egyptian had a slow start to the season, but he is gradually picking up pace and improving his performance. Despite not having his best season, he has managed to score 19 goals in 34 matches. Most of his goals have come from his appearances in the Premier League and Champions League. Despite some early setbacks, he has continued to work hard and contribute to the success of his team.
6. Harry Kane – 22 goals (Tottenham Hotspur)
The English striker has once again proven why he is a crucial player for his club this season, often carrying the team on his own. He has already scored an impressive 19 goals in 32 matches, with 17 of those goals coming from the Premier League. He has consistently been a key factor in his team's success every season. Despite being a lone fighter for his team, he has shown immense dedication and determination on the field, making him a fan favourite and a highly respected player in the league.
5. Wissam Ben Yedder – 22 goals (AS Monaco)
Ben Yedder is playing an important role for Monaco this season and has had an impressive campaign so far. He has already scored 19 goals in 30 matches, with the majority of his goals coming from Ligue 1. His outstanding performances on the field have been crucial in helping his team to their current position of 3rd in the league.
4. Robert Lewandowski – 25 goals (FC Barcelona)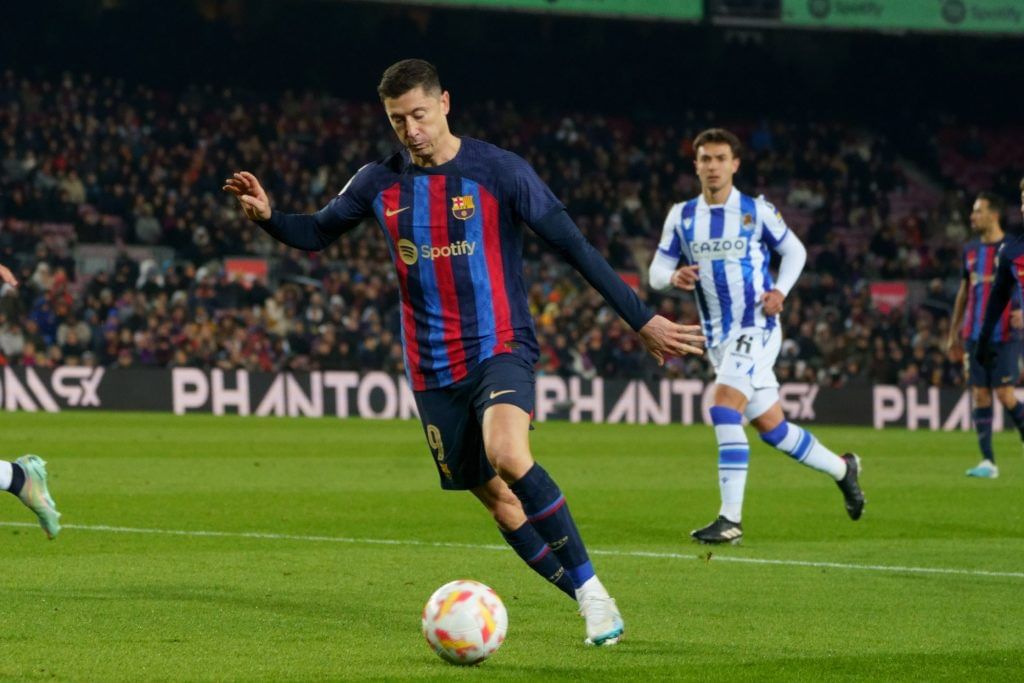 Lewandowski has demonstrated his world-class abilities as a striker once again since joining Barcelona from Bayern Munich in 2022. He has consistently found the back of the net. With 24 goals in 29 matches across all competitions, he has been a key factor in Barcelona's impressive form this season. He deserves credit for their top position in the league, with 15 of his goals scored in LaLiga. Lewandowski's exceptional goal-scoring record and consistently high level of performance make him an important member of the club.
3. Marcus Rashford – 25 goals (Manchester United)
Rashford is currently experiencing the best form of his career, with his standout performances helping Manchester United in every game. He has demonstrated an ability to deliver when it counts, with 24 goals in 36 matches this season, 14 of which were scored in the Premier League. His contributions have been crucial to United's success, and he continues to be a key player for the team.
2. Kylian Mbappe – 31 goals (Paris Saint-Germain)
Mbappe, the World Cup Golden Boot winner, is once again demonstrating why he is one of the best players to watch. He has been a consistent scorer, having scored 27 goals in 28 matches for PSG, with the majority of his goals coming from Ligue 1 the most goals in 2022-23. Along with his World Cup heroics, his outstanding performances in the league highlight his skills and talent as a footballer.
1. Erling Haaland – 39 goals (Manchester City)
The phenomenal City striker, Haaland, has been a goal-scoring machine since his transfer from Dortmund. He has set new records in the Premier League, and with 14 matches still to play, he shows no signs of slowing down. In 31 matches, he has scored an incredible 32 goals, with 26 of them coming in the Premier League with the most goals in 2022-23. Haaland's performances have been nothing short of remarkable. In the Premier League top scorers race, he is leading with a nine-goal advantage over Harry Kane who is in second place.
** The article was last updated on 15th March, 2023.
For more updates, follow Khel Now on Facebook, Twitter, and Instagram and join our community on Telegram.