Indian Football
Every club I have worked with has taught me something, says Anthony Andrews
By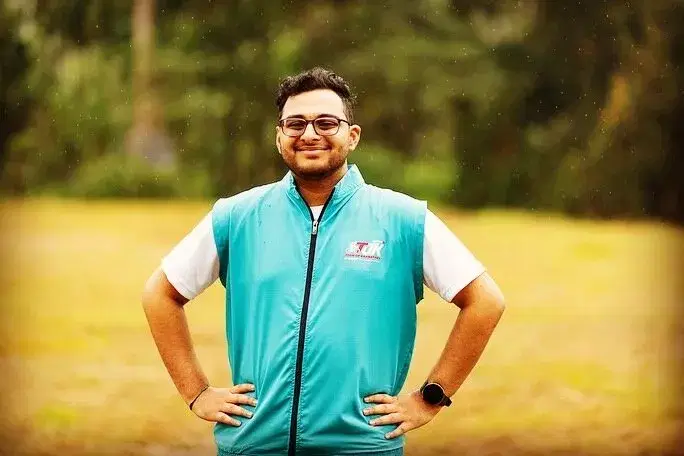 Sathvik Bharadwaj
Anthony Andrews is currently leading Gokulam Kerala for yet another IWL trophy.
Anthony Andrews is among the youngest coaches in India to have an AFC 'A' License. Currently in charge of the relentlessly efficient Gokulam Kerala senior women's outfit, Andrews' main agenda is to defend the Indian Women's League title. The Malabarians wore the crown in the previous two editions, and are gunning for a three-peat.
While his footballing career was cut short by two ACL injuries, Andrews wanted to remain rooted with the sport and help others realize their potential. He began his coaching career in 2013 with Premier India Football Academy (PIFA) and coached the grassroots team. His next task was at the helm of Minerva Punjab FC's age-group setups and as the assistant coach for the senior team, with whom he won the "Best coach of the year" award in 2017.
Andrews then sampled the role of coaching the senior men's teams at Ahmedabad's ARA FC and Bengaluru's Rebels FC. Gokulam snapped up the coach's services, and he has served as both assistant coach to the senior men's team and head coach of the IWL team.
Gokulam have began their title IWL defence in marauding fashion, winning both of their Group A games. They thumped debutants East Bengal 8-2 and eased past Sports Odisha 8-1. Anthony Andrews spoke to Khel Now in an exclusive interview about transversing different coaching roles, the team culture at Gokulam Kerala, his thoughts on grassroots development and much more. Here is what he had to say.
Picking a career as a football coach
Anthony Andrews picks the need to be a part of football and giving back to the community, combined with his unfortunate double ACL injury, as the reasons for picking a career as a football coach, "So I am one of the youngest coaches, that's true. But I was playing and then I met with an ACL twice with ACL surgeries and always wanted to be part of this beautiful game and give back as much as I can.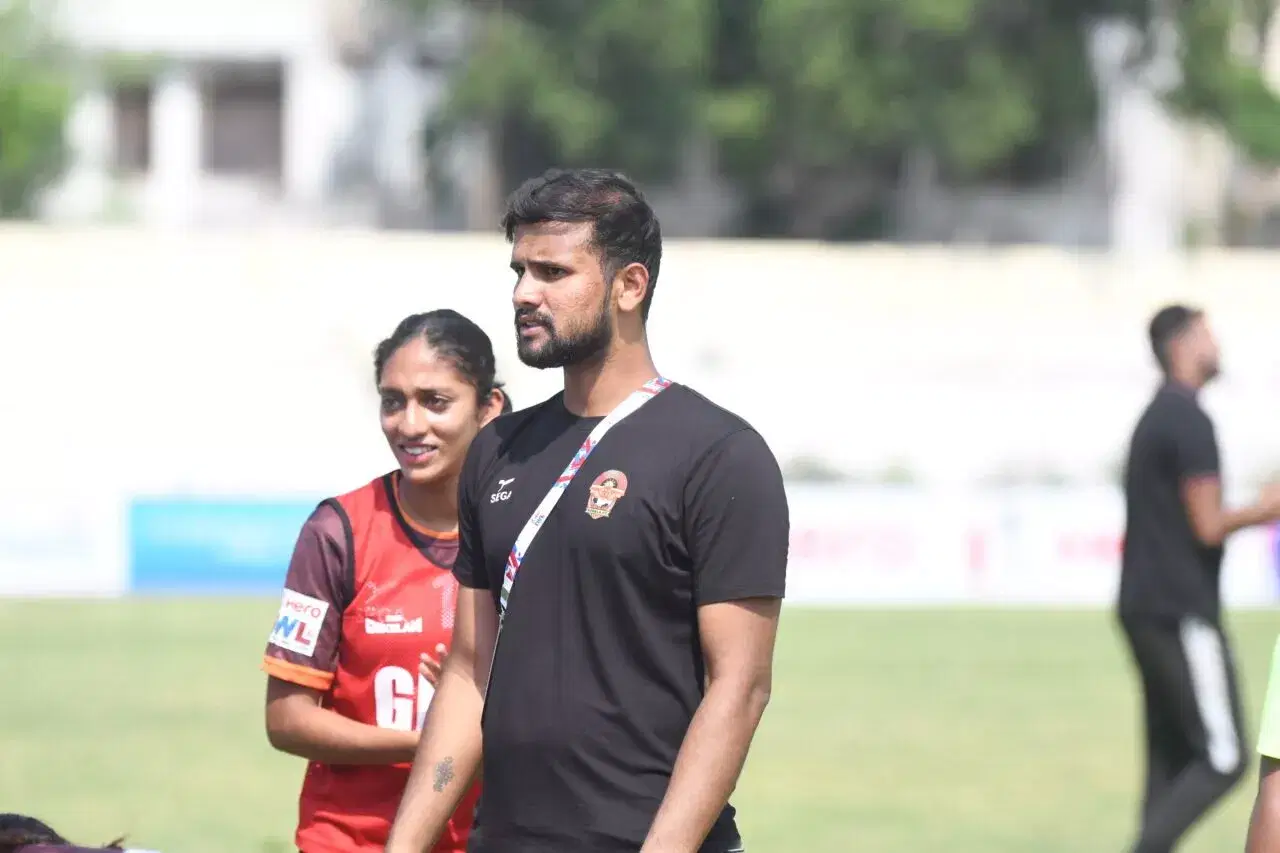 "My whole focus was I wanted to give back to the community. So that's how I have taken coaching and trying to improve players and trying to give players what I have not achieved in my playing time, ending my career at a very young age and taking a coaching role. So the whole idea for me it was like, okay, this I have not got. I have to give back to the players so that they also deserve the right guidance, proper training. So that's how I have taken coaching."
Shifting from a playing career to a coaching career
On the shift from playing to coaching and whether it was something which he was always considering before as a potential career, Anthony Andrews said, "No, I never considered that I want to become a coach. It was always like to be part of the game, to be attached with this game.
"I was confused because if, you know, if you have an ACL, you have one year of rehab and a need a lot of patience. Again, I tried to give a second shot but I ended up again with an ACL. With lack of knowledge, I would say as a player at that time, there was no one to guide.
"There was no proper guidance for me and I ended up again with second ACL with the same leg. So that time I thought, okay, now it's high time, let's understand what we need to do in life.Then the thought of choosing coaching as a career came up, and I decided that and I will give back what I haven't got.
"I will educate players at a young age, make them technically good. While I was playing, there were a lack of facilities. So studying routines and all these things, giving time for myself, understanding coaching all helped. I was working with a lot of good coaches around, I think that may have helped me to choose coaching."
Minerva was the big break
Andrews' big break came with Minerva Punjab FC. He singles that stint out as the turning point for his career, "Minerva Punjab was one of my life's changing point, a turning point, I would say, where Ranjit Bajaj believed in me and gave me an opportunity to work with the several teams there. I have won many titles, won the AFC Coach of the year.
"So, yeah, every club I would say has taught me something. Every club have given me an opportunity. Every club I have gained something while working there. But, yeah, Minerva was a point where people started recognizing my efforts and I think it credit goes to the club, the management who believed in me."
Assessing his and Gokulam Kerala's rise
Last season could not have gone smoother with Gokulam. Back-to-back champions, with Anthony Andrews named assistant coach, and winning the best women's coach of the year award. When asked both the teams and his ascent with some contributing factors, Andrews said, "When I joined with Gokulam, I signed with them as an assistant coach for the AFC Cup and then I was promoted after that as an head coach with the KWL team.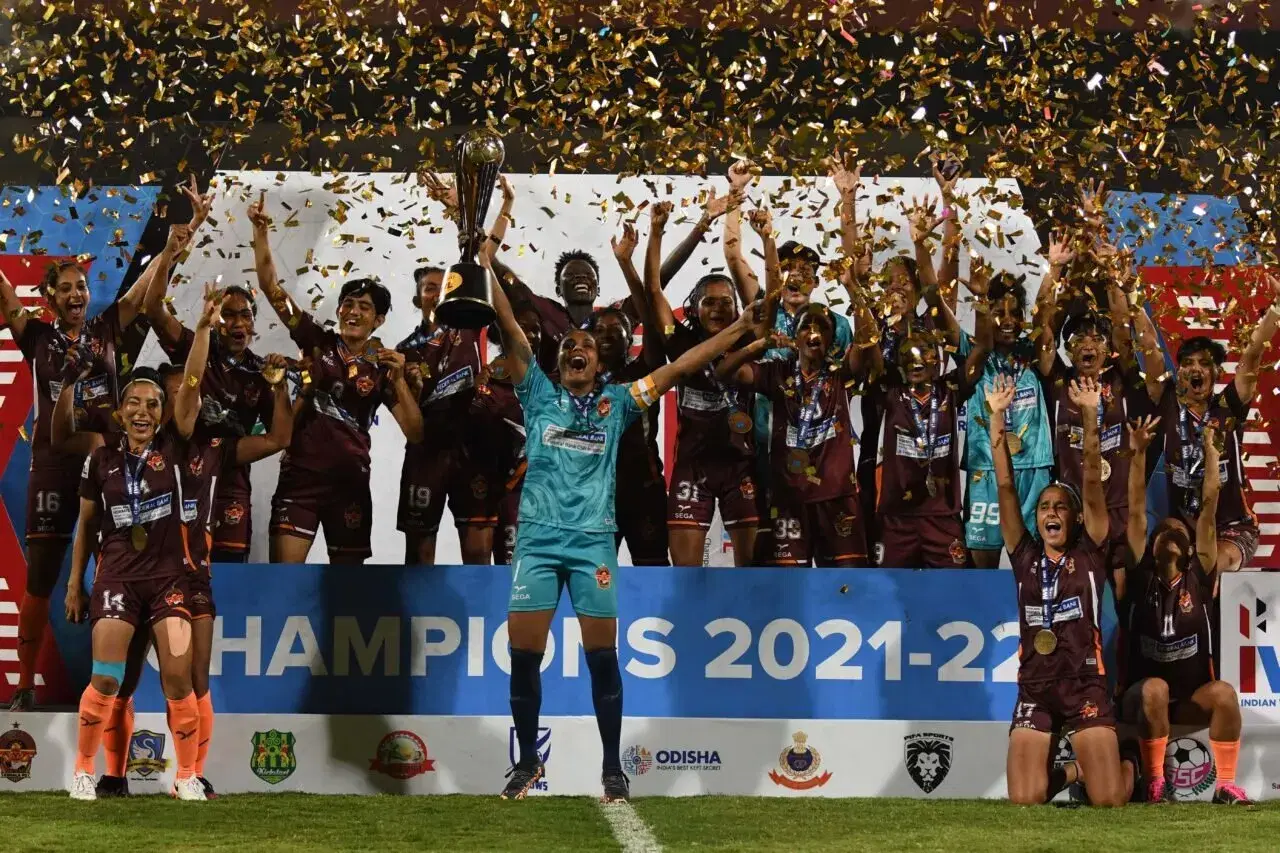 "So for me, when I joined with the AFC team, that was my first season in women's football. So I think that was a right decision when I chose to be an assistant coach. I have understood being a second coach that understanding players, observing players was one of my key things that I took time. The head coach was part of the national team and came before the AFC Cup.
"And then I was promoted as the head coach and we won with the KWL team, the Kerala Women's league, and then we went to the IWL and we won that. We really worked hard at that time and our objective and an aim was very clear, that we want to win with likes of Manisha Kalyan, Soumya, Aditi Chauhan, Asha, Dalima in the squad. Obviously there is no second thought of losing, we just wanted to use all these qualities at the best and stick to our game plan."
Transitioning to coaching different genders and age-groups
Andrews managed to adapt seamlessly from coaching age group footballers, to men, to women in a very short period of time. When asked of the challenges that he faced in doing so, Andrews said, "I would say it's been almost twelve to thirteen years of coaching. Started back in 2013 with toddlers, with grassroots players, with under four, under five, under six, under seven, and all the age groups.
"And after, I was working under 18 and the elite teams. And then when I shifted to Minerva, it was with the youth teams and then slowly going to the second first team and then back again. When I left Minerva, I took a second Division I-League as an assistant coach and the under-18 head coach.
"So I have seen from the young age, from the toddlers to the senior players. I have understood players. I have got to know where I have to work with myself, where I can work with the players on and off the field. So I think I've been very lucky that I've been pushed. If you start with toddlers, your patience level improves so much. And now in coaching, it's all about your patience. Understanding players and getting best out of them, I think it's all about patience.
"Now, after Rebels, the transition for women's, honestly, I will tell you, when I had this offer, I did a lot of research about women's football. Firstly, I was very scared because I don't know how they will accept a young coach in the women's football. But I was just thinking, okay, I'm the second coach, I'm the assistant coach, I will do my best and I will see, I will observe, I will learn. So I spoke to people. I spoke to coaches who have worked in women's football. I understood, I spoke to my family. I myself has seven sisters.
"And before taking this opportunity, I spoke to my parents, I spoke to my dad. My mom explained to me about the menstrual cycle of women. I spoke to a lot of strength and conditioning coaches who manage women athletes. So all these things when I was talking to this club and when the club offered me this role, in that time, I was just doing research for the women's team. When I joined, I was aware, I was aware who's doing what from top to bottom.
"I was aware these things will be happening, this circumstances I will be facing, the challenges I will be facing. So I was prepared, well prepared. I was in touch with physical trainers, physiotherapists and did a lot of research on the internet.
"I learnt about things like the ideal nature of their diet, how they behave on the field, how we have to keep them off the field. So all these things it took me time and when I got an opportunity to be the head coach, then it was very easy for me because I had people to work for me. I had a very good relation with the players because they understood and they accepted. First thing was they accepted a young coach coming in and coaching them because in my squad there were a lot of players who were elder to me. They were very cooperative, they were understanding, they understood tactics. Everything was going so smooth and that's how we won the last year championship as well.
"This season again, the club offered me last month to take the women's team. So I took a thought and I said, Okay, let's go and do it if we can make it three in a row."
Team culture and bonding at Gokulam Kerala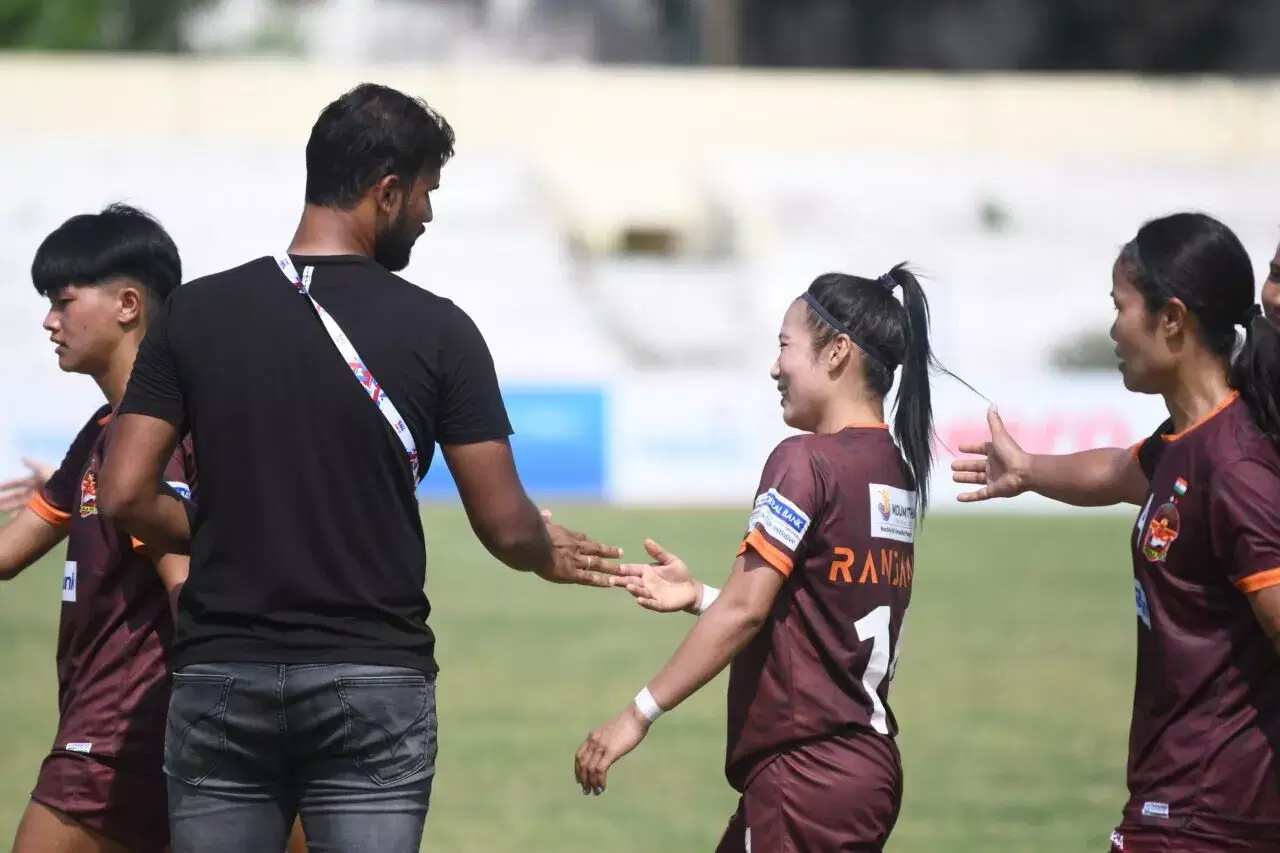 Anthony Andrews spoke of the team culture at his club and the bond between the players, "It's Malabar, it's Kerala. Lot of craze, lot of fans, a lot of people follow football. Now, if you talk about the team culture, obviously Gokulum has been winning titles from last two seasons. This will be the third season for the women's. They won already two times. So the culture is always a winning mentality culture.
"At the same time, having a holistic development for all the players and the bond between each and everyone. The club treats everyone equal, whether it's a technical staff or whether it's a management staff or even if it's a ground man. So as coaches also, we try to keep the relation and the bond between one another transparent, where players can come up and speak about this is what happening and this is what we can improve or this is what we can do better. So it's an open forum for everyone here to make this club better and to make things smooth for one another.
"I want to give a chance to the local players. We have eight to ten players who are local and few of our academy players who we've been promoted to our first team. As for the mood, we are positive. We are here for a reason and they know about it. I always talk on the ground also that we are here for some reason and we need to prove ourselves again.
"I know every team will not be easy like last season. Everyone will be putting their best foot forward when they play against us the same way even we are ready to face every team, whoever comes on our way but we are taking one game at a time."
A coach requires players that can fit into his or her system. So, yeah, obviously scouting is one of our primary roles where we place focus, but at the same time, we don't forget about the development of the other players as well."
What to expect from Gokulam Kerala in the IWL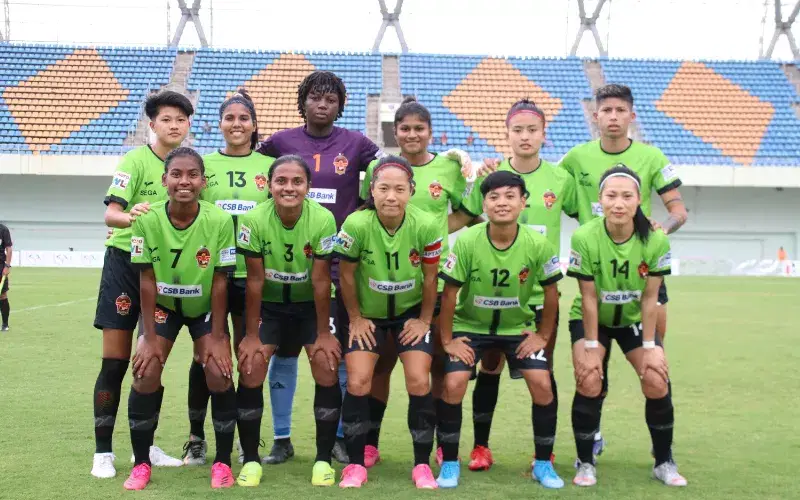 Gokulam Kerala have been the giants in the IWL, and have played some scintillating football under Andrews. The free-scoring Malabarians are very tactically astute. On the brand of football Gokulam Kerala can play this IWL season, Andrews said, "We want to try moving the ball quickly, and I want all my players to be a little bit more mobile when we have the ball. And yes, we will continue our brand of football, what we were there last season, but this time you will see more of total football, and more of Tiki Taka in the middle of the park."
How to improve output at the grassroots level
Anthony Andrews has been involved extensively in coaching academy sides. With his background, he sees the AIFF's Project Diamond and Project Blue Cubs as positive developments. But in order to ensure the right implementation at grassroots level, Andrews said, "With what AIFF is doing, I think what they have planned it's good. But I think more game time and more tournaments for these young players at the grassroots will help us.
"Because now, if you see under-13 and 14s are playing for the youth I-League teams, then under-15 and U-16 as well. And then we have an elite league, but we don't have anything below the U-13, apart from the Baby League. So I think if we give more importance to them and more game time to them, it will be much more easier and then we can produce more players.
For more updates, follow Khel Now on Facebook, Twitter, Instagram, Youtube and join our community on Telegram.