Indian Football
ChatGPT picks the top 10 Indian footballers of all time
By

Alen Philip Mathew
The list showcases some of the bests of Indian football.
Indian football has had a long history with several great players leaving an indelible mark on the game. In this article, we take a closer look at the top Indian footballers of all time, according to ChatGPT.
10. Carlton Chapman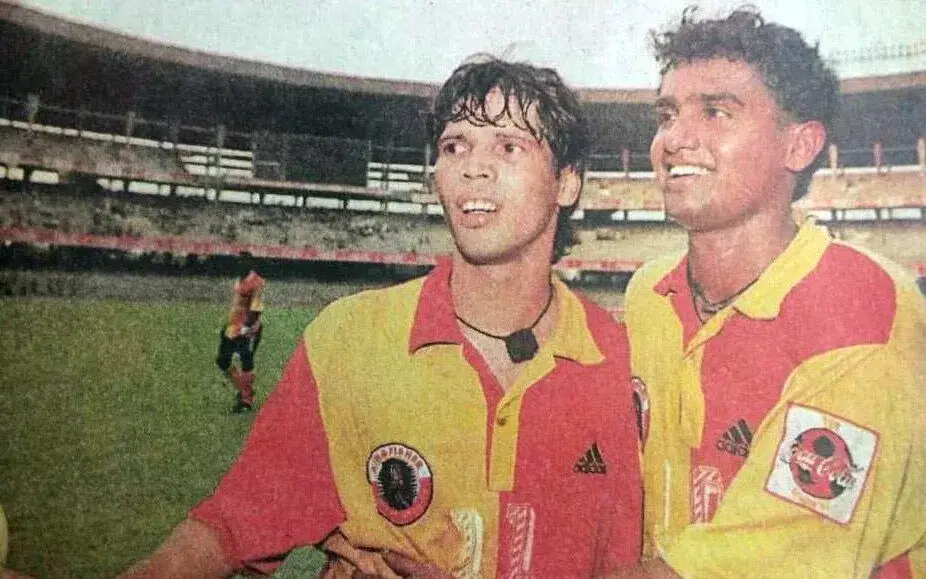 Carlton Chapman was a midfielder who represented India 38 times. Chapman played for various top Indian clubs such as East Bengal and JCT Mills and was instrumental in helping East Bengal win the IFA Shield in 2000.
9. Gostha Pal
Gostha Pal was a legendary defender who is considered as one of the best players in Indian football history. He was nicknamed 'The Chinese Wall'. He was the first captain of the Indian national team and played during the 1920s and 1930s. Pal represented India on 37 occasions and brilliantly led the national team.
He played for Mohun Bagan and helped the team win numerous titles. He is widely considered to be one of the greatest Indian defenders of all time and some reckon him to be the best player to have ever played for Mohun Bagan.
8. Inder Singh
Inder Singh was an Indian former football player, captain, manager, and administrator. Singh was known for his skills and his ability to read the game. In the 1974–75 Santosh Trophy, he scored 23 goals for Punjab, a record that still stands. He was also included in the Asian All Stars XI team in 1967 and 1968 and helped India reach the finals of the 1964 AFC Asian Cup. He retired from football in 1985.
7. Shabbir Ali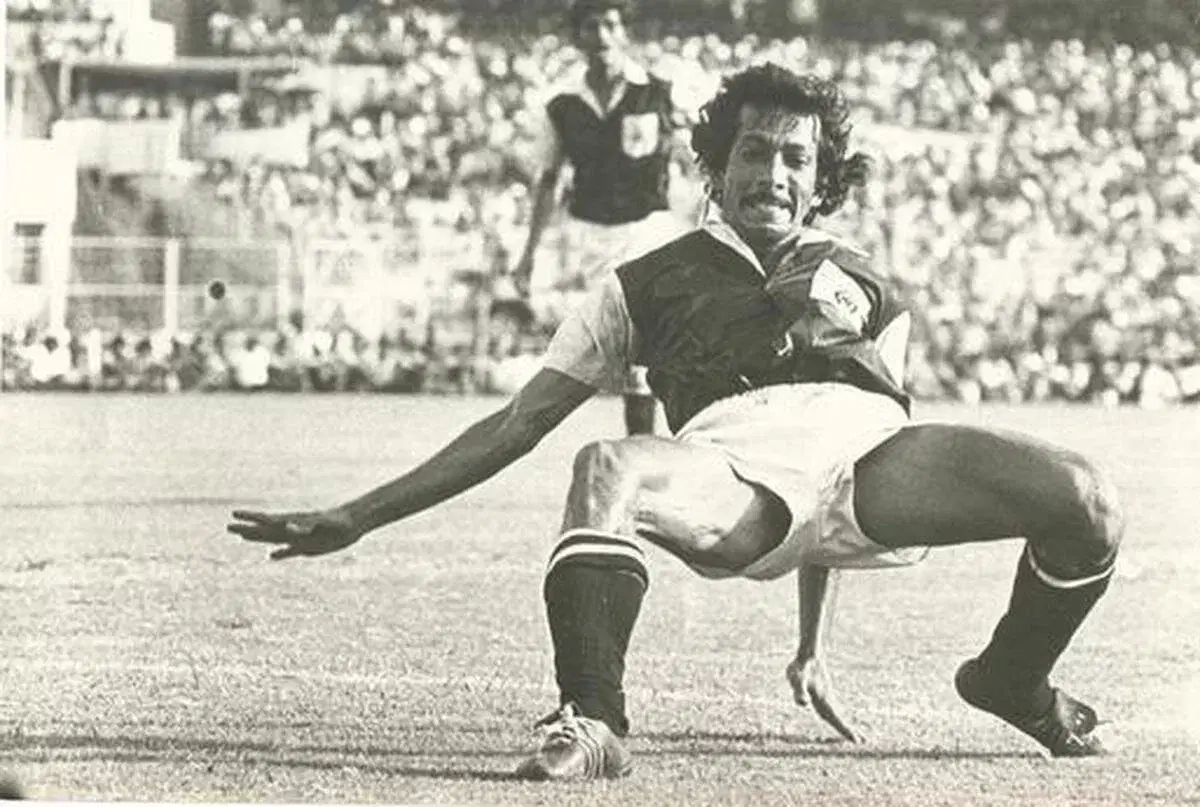 Shabbir Ali was a legendary striker and a manager who represented India on 66 occasions, scoring 23 goals. Ali played for various top Indian clubs such as Mohammedan Sporting and East Bengal. He was honoured with the Dhyan Chand Award, the highest sporting honour in India, in 2011. Ali is the first footballer to be awarded this prestigious prize.
6. Climax Lawrence
Climax Lawrence was a midfielder who was known for his playmaking abilities. Lawrence represented India on 72 occasions and scored three goals. He also played for various top Indian clubs such as Dempo SC and East Bengal. He won the AIFF Best Player of the Year award in 2005.
5. Chuni Goswami
Chuni Goswami was a legendary footballer who was equally adept at both football and cricket. Goswami was a skillful winger who represented India on 30 occasions, scoring nine goals. Goswami also played for Mohun Bagan and helped the team win numerous titles, including the IFA Shield on four occasions. He was a true leader on the field and captained India for many years.
4. PK Banerjee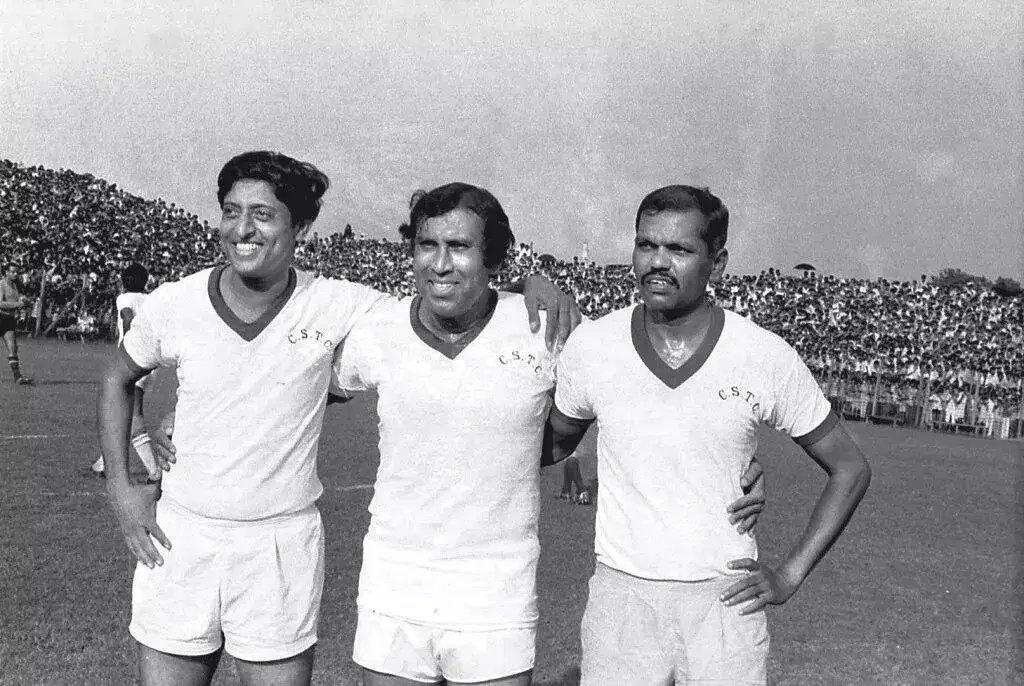 PK Banerjee was a former Indian international footballer and manager who represented India 45 times, scoring 15 goals. Banerjee hardly played for top clubs in India but was known for his dribbling, passing, and leadership skills. Banerjee won numerous accolades, including the Arjuna Award in 1961 and the Padma Shri in 1990.
3. IM Vijayan
IM Vijayan was a forward who represented India on 79 occasions and scored 34 goals. In the late 1990s and early 2000s, Vijayan formed a successful attacking partnership with Bhaichung Bhutia for the Indian national football team. He was crowned Indian Player of the Year in 1993, 1997, and 1999, becoming the first player to win the award multiple times. Vijayan was known for his versatility. He could play and deliver in any position in the attacking third of the pitch. Vijayan's skill, agility, and technique earned him numerous accolades.
2. Bhaichung Bhutia
Bhaichung Bhutia is often cited as the 'Sikkimese Sniper' and is regarded as one of the greatest footballers in Indian history as well as in Asia. Bhutia was an exceptional striker who represented India on 80 occasions, scoring 26 goals in the process. He also played for top Indian clubs such as East Bengal and Mohun Bagan and was instrumental in India's success on many occasions. Bhutia even plied trade in foreign clubs – Bury (England) and Selangor and Perak FA (Malaysia).
1. Sunil Chhetri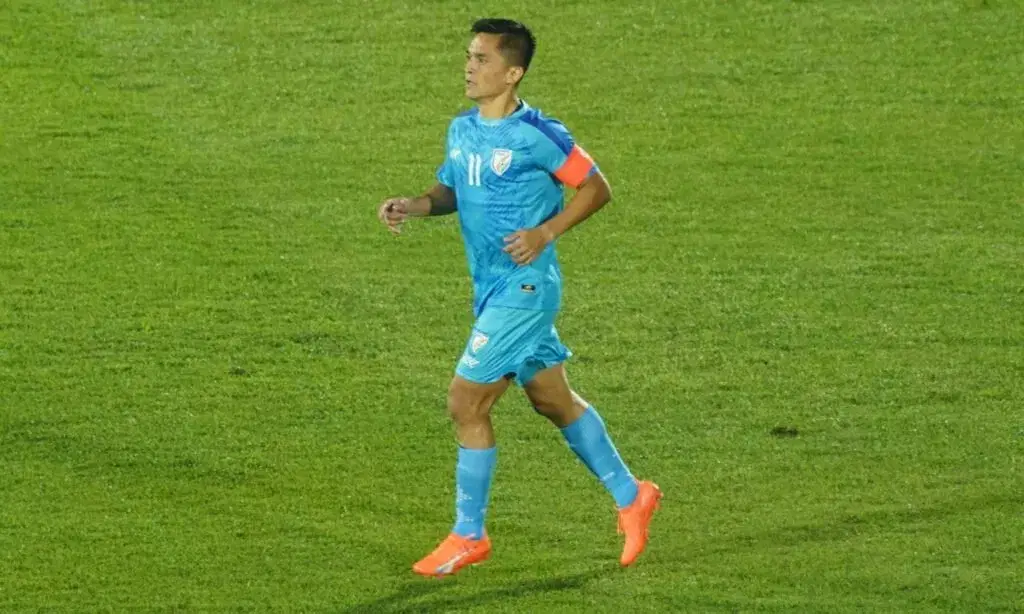 Sunil Chhetri is the current captain of the national team and is widely regarded as one of the greatest Indian footballers of all time. With a career spanning over 21 years, the striker has scored a record-breaking 85 goals in 133 appearances for the Indian national team (so far). Chhetri is a prolific goal-scorer who is known for his powerful shooting and ability to score goals in a variety of ways. He has played for several clubs in India and abroad, including Mohun Bagan, East Bengal, and Bengaluru FC, and Sporting Lisbon.
For more updates, follow Khel Now on Facebook, Twitter, Instagram, Youtube and join our community on Telegram.