The Germany legend also feels that Dortmund are currently under more pressure than the Bavarians ahead of Der Klassiker.
An exciting title race is on the cards in the Bundesliga right now, with table-toppers Bayern Munich leading only by two points to second-placed RB Leipzig. The Bavarians can consolidate their top spot this Saturday – but to do so, they will have to win against their formidable arch-rivals Borussia Dortmund in what would be the second Der Klassiker of this season. Ahead of the game, former Bayern Munich ace Jurgen Klinsmann spoke regarding the derby and more.
What do Borussia Dortmund needs to do to catch up with Bayern?
In the last decade, Bayern Munich have grown in stature while 2013 UCL finalists Borussia Dortmund have remained in their shadows. There are no doubts on BVB's potential to make it big across Germany and Europe, but something has prevented them from doing so thus far.
Speaking on what is it that BVB must do in terms of catching up with their league rivals, Jurgen Klinsmann said, "Well, Bayern Munich over the last few years have been a role model for consistency. They have an extremely driven culture. They have always won titles and that's their goal every season.
This cultural drive makes them exceptional. To keep that in place over a long period of time is very challenging. While they've done it, other teams in Germany and European leagues like Serie A or Premier League have failed," he felt.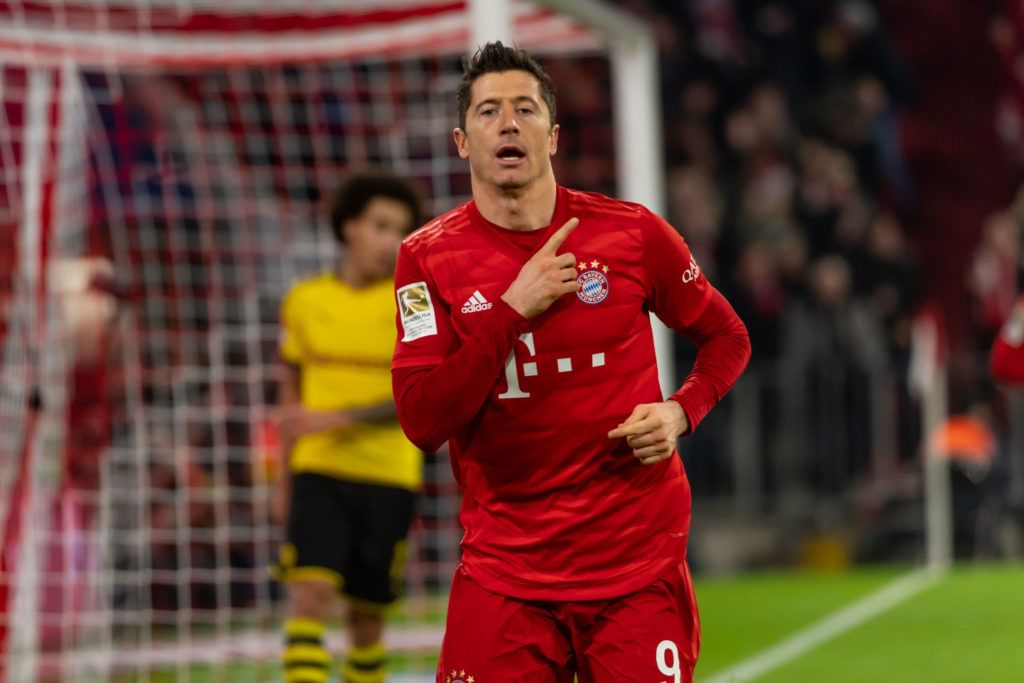 "Borussia Dortmund sometimes do a good job and sometimes don't. Additionally, they've also had to compensate for the exit of some key stars at different points in time and that is also a big challenge.
They recently lost Christian Pulisic, Ousmane Dembele and so on. The biggest name on this list would definitely be Robert Lewandowski, who is now playing for Bayern Munich. First and foremost, this is a cultural topic and Bayern have been able to create that culture across the past 30-40 years," he explained.
Will difference in points affect Dortmund against Bayern?
BVB are currently at fifth place in the Bundesliga with 39 points. Table-toppers Bayern have a healthy 13-point lead over them and Saturday's result would by no means affect their relative positions on the standings. Jurgen Klinsmann opined that in such a situation, Edin Terzić's side would be better off making sure of their own objectives rather than focusing on the defending champions.
"If you look at the table right now from the Dortmund perspective, they need to figure out how to get into the top-four. They need to go to Munich and look for the win and three points because, at the end of the season, they have to get into the Champions League.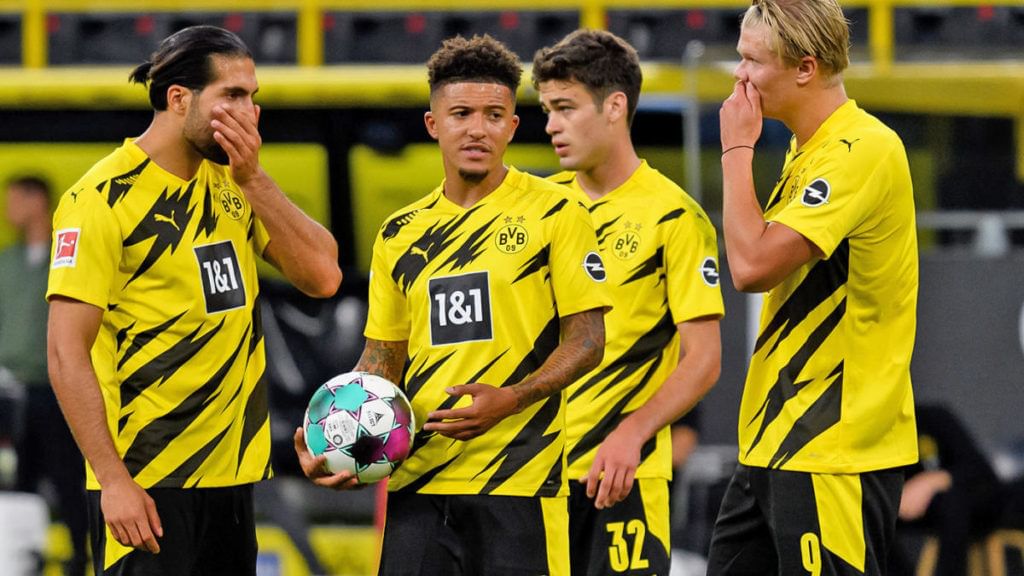 They cannot spend time thinking about Bayern – who, meanwhile are locked up in an exciting title race with RB Leipzig. But, I think it is Dortmund who is under more pressure right now," he felt.
"They are too far away from the title right now as it is rightly understood, so they should be aiming for the top-four. They largely had an up-and-down season. A couple of weeks ago, it looked like they were falling apart. They are now under more pressure than Bayern," Klinsmann added.
Bayern Munich's mentality
"The overall goal of such a big club will always be to build a squad that is so full of quality but at the same time that also possesses the right spirit. At the end of the day, one has to win the big trophies. It's also one thing to have great players and another to make a great team, because the players need to get along both on and off the field," the 56-year-old pointed out.
"Bayern Munich have managed this pretty well in the last few years. If you look at the squad now, it has doubled with quality. It feels insane to see the likes of (Kingsley) Coman or (Leroy) Sane on the bench. With Hansi Flick as the manager, they also have someone who knows all the little puzzle pieces in the team. He also has ample coaching experiences as well," he added.
Jurgen Klinsmann also claimed that Bayern Munich could be compared to the sextuple-winning Barcelona from over a decade earlier.
"Overall, the cultural drive that Bayern Munich have created over the years is just admirable. You can compare them to the big Barcelona team of the late 2000s and early 2010s, the one with Xavi, (Andres) Iniesta, (Carles) Puyol and (Lionel) Messi. They are almost unbeatable," he said.
On Thomas Muller
Klinsmann heaped praises on Thomas Muller and revealed that he is a role model for the club.
"He (Muller) is the best example of consistency. He's the best example of being driven and hungry to win in every single game. He found his own element in the game because he is not a typical No.9 like Lewandowski. He found his role on the field where he is always dangerous. On the other hand, he is also a great team player.
Only a very few people take note of his defensive work. As soon as there is a turnover in possession, he goes after opponents and sends the signal for the high-pressure game that Bayern has been playing over the past few years. It is very tiring work especially for a forward and you lose a lot of energy in the process," he further explained.
"From a Bavarian's perspective, he has been there with the club for a long time. He is the role model for the club as he lives and breathes Bayern Munich. That's what he's used to as a young kid," he added.
Jurgen Klinsmann also shared a small story from Thomas Muller's early days. "I remember watching him play for their second team as an 18-year-old. Then I brought him into the first team and gave him his earliest chances. He also scored a goal in his first-ever Champions League appearance against Sporting Lisbon," he recollected.
"His is a wonderful story to tell and it's not done yet. He will keep going."
Der Klassiker
"What I can tell you is that for the football fans in Germany, this game means a lot," he stated.
"It's funny actually – every other day you have Bayern Munich fans and fans of every other club. But on the day of this game, you have Bayern fans while fans of every other club want Dortmund to win. They all become BVB fans as Bayern have done exceptionally over the past few decades and they want them to lose.
I think Saturday's will be a brilliant game. It will be an attack-mind game filled with goals. We have good strikers on both ends – the youthful Erling Haaland and the master, Lewandowski. There are also other top-class players. As of now, we cant have fans on the stands but hopefully, this changes soon with the Copa America and European Championships coming up," he commented.
Best footballer right now
"I think you can always name someone at a specific moment – like Lewandowski in the past two years. But across the past two decades or so, it should be between Lionel Messi and Cristiano Ronaldo," he felt.
"You cannot give an answer to this question based on how good someone has been in the past few months. The question really needs looking back over a span of time and hence, it is between Messi and Ronaldo for me.".
Possibility of taking up an assignment in Indian football
Jurgen Klinsmann was quizzed whether he would be coaching any Indian football club in the coming years, like Robbie Fowler who recently accepted the assignment at SC East Bengal.
"Oh, you never know in life. At the moment, we have COVID-19 and so on going on, so I'm glad that I am where I am – at Los Angeles – right now," he signed off.
For more updates, follow Khel Now on Facebook, Twitter, Instagram, Youtube and join our community on Telegram.