The former England goalkeeper gave an in-depth analysis of the semi-finals of the tournament.
The UEFA Champions League semi-finals will kick-off later Tuesday midnight. Competing against each other first will be Manchester City and Real Madrid at the Etihad stadium. This will then be followed by Liverpool against Villareal at Anfield on Wednesday midnight. With all four having made it through thick and thin, the semi-finals once again promise to be thrilling. Ahead of these fixtures, former England international goalkeeper David James interacted with the media in a group call arranged by Sony Sports Network. Here's what he had to say:
On Manchester City's defensive absence and Vincius Jr. as a threat
First up, with absence both at full-back (Joao Cancelo) and centre back (John Stones) positions for Manchester City, the 51-year-old spoke about the side's defensive woes and their impact on Real Madrid.
He stated, "You have Nathan Ake and (Ruben) Dias who are back now. One of the things that can be said about Man City is that any XI can win a game of football, essentially. I think when you look at the first half of the cup semi-final against Liverpool, that was arguably proved wrong although, when he did change into the right formation, he did get two goals against Liverpool. But defensively, with the likes of Dias, Ake, (Oleksandr) Zinchenko, they've got the personnel to be there. So it will be a thrilling game. Having been to watch Real Madrid play Chelsea in the last tie, I still don't think there's a lot for City to be scared of."
On two English and Spanish teams in the semi finals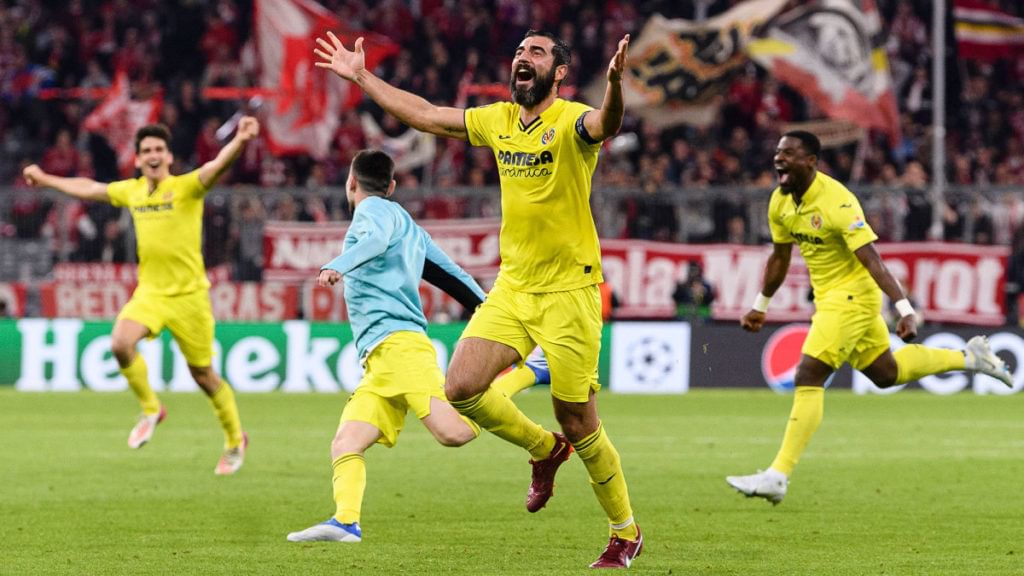 As it stands, there are two English and two Spanish teams remaining in this edition of the Champions League. As a result, he was asked what he thought about these two leagues, what they were doing right and what others weren't.
Answering this, he began. "Well, the Premier League have been doing brilliantly in the Champions League and you could possibly have an all English final this season as well. Possibly actually because there are two Spanish teams to interrupt that as well. If you look at the other leagues such as PSG (Paris Saint Germain) in the Ligue 1, they were favourites but it just hasn't worked for them this season. The German league I think isn't strong enough and Bayern Munich showed their flaws. Coming to the Spanish teams, about Real Madrid, not getting into the trap of their experience of winning, they've got the qualities to exploit — in the way they've capitalized on mistakes."
He added, "I think that was highlighted by three mistakes by Chelsea in the quarter-finals. When you look at Villareal with Unai Emery, I think you've got a defensively tactical genius. If you look at their league positions, well Real Madrid are at the top and Villareal aren't particuarly great in theirs. So I think you've got two anomalies in Spanish football that are flying the flag for them. Whereas with the Premier League, they're just strong throughout. So that's the two different ways of answering this question."
On teams that have missed out
Despite big names in the semi-finals of course, some do consider it to be anomalies because of the way in which certain teams made it through. For instance, Real Madrid with their brilliant comebacks and capitalization of mistakes and Villareal who conquered German giants Bayern Munich in the quarter-finals. About this hence, James was asked if it was the actual reflection of European football or whether he thought any team had actually missed out this time.
To this, David James replied, "Well, is it fair? Yes, there's no one breaking any rules at the moment. So there's fairness in that sense. Picking up from the last question, there's the Premier League which is of course strong. Real Madrid capitalizing on Chelsea's mistakes stopped them from being the third English club in the semi-finals. When you're looking at Villareal, you're not looking at a financial powerhouse in football. Therefore, styles and organization of football have been successful in that sense. I love the Champions League but I think finance is something that's dominating it. Not that, having it will you give you the success as seen with PSG but it gives you a better chance of being in the last round. So, well, it's fair. We get to watch wonderful football."
On Carlo Ancelloti's inclusion for Real Madrid this season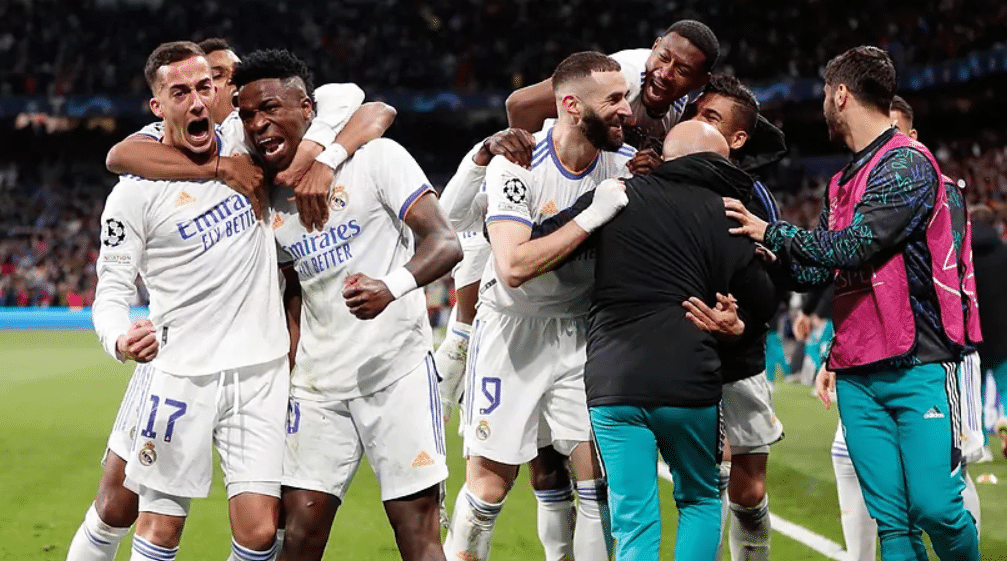 In their six matches against each other, Real Madrid and Manchester City's records are literally equal and nullified — two wins for Madrid, two for City followed by two losses and draws for both. The last time though, it was City who knocked out Madrid. What's different this time is the readdition of Carlo Ancelotti for Madrid. Under him. they've been dominant in the La Liga and have had some spectacular comebacks in the Champions League.
Speaking about the effects of this addition, he expressed, "As I said about being there at the stadium for the second leg, the crowd wasn't happy when Chelsea went three goals up. There was only one calm person there and that was Carlo Ancelloti. He made those substitutions. Luka Modric was awesome. The question is whether that was the masterstroke that helped Real Madrid get back into the tie or was it the fact that Chelsea made three bad passes over both the legs.
"Again, Modric was absolutely superb. You've to keep him quiet and you have a chance of winning the game. (Karim Benzema) didn't do a lot in the second leg. I know he scored the goal that eventually knocked Chelsea out but the rest of the game, he wasn't as active. Carlo Ancelloti kept people calm but I'm just hoping that Pep doesn't make such mistakes to get themselves through," he continued.
The type of threat Villareal pose for Liverpool
One major surprise or moment of brilliance rather, as already mentioned has been Unai Emery's Villareal knocking out German giants Bayern Munich. With this triumph, they next face Liverpool who are on a dominant run with hopes of quadruples being spoken about them.
Replying to a question on Villareal's problem for Liverpool, David James voiced, "It's difficult to say anything bad about Liverpool at the moment. They are quite ridiculous in the way they go about things. You listen to Jurgen Klopp and the players and there's an air of focus. Villareal are obviously going to be a tricky team to beat, not necessarily to lose to. Why I say that is because they're so good defensively. So it will be difficult to get past them in that way. Liverpool's defence is also awesome so you'd think that Villareal would struggle to score. The worst-case for Liverpool is if there are two draws and we have extra time or penalties. But I think both English clubs should be confident that they'd get past these ties."
Strategy to expect from Klopp against Villareal
Once again, with Villareal doing the unthinkable so far and stunning the footballing world, it was only right to find out how teams henceforth would face them. In other words, what would have to be done to take them down at this point.
Asserting his opinions on the same, David James said, "If you look at Atletico (Madrid) and how people talk about Simeone's setup and Villareal — their 4-4-2, they're comfortable with it defensively. Probably the best in Europe from what I've seen. So like the Everton game, for the idea that you'll have to break down a stubborn defence, personnel will be key. Someone like (Luis) Diaz can run around but he might fit it difficult because of the way their defence is. I wouldn't be surprised to see (Diogo) Jota in there for the aerial threat rather than that on the floor.
"But I think for all Liverpool fans, what they should be happy about is Mo (Mohamed Salah) who's not only scoring but getting his assists back as well. I don't expect to see a lot of goals involved in it but a win for Liverpool is important and a clean sheet would be fantastic. Not because of away goals of course, but because it could be tight in the second leg as we saw with Bayern Munich."
Rating the goalkeepers from the remaining teams
Being a goalkeeper himself, David James was then asked to rate the goalkeepers from the semi-finalist teams.
On this, he quipped, "Cutting to the chase, it is Alisson and Ederson. They are the best and I think they are the best in the world. Who's better of the two? I'd say Alisson for the simple reason that he's been more employed than Ederson this season. When you talk about Liverpool, the run they've been in, their possible quadruple and all of that, this is all underpinned by Alisson having to make big saves in big moments in most games. He was quiet against Everton but in the Champions League and the FA Cup, he's been a big performer. So I think he should be in consideration for the Premier League player of the season.
"I love Ederson but if he'd made more saves, this would be a more difficult argument. There's a good chance that he makes some if City want to be in the final. I've been impressed with (Thibaut) Courtois and a lot of what he does is very good and (Geronimo) Rulli too. They're all top goalkeepers. But there's a thing difference between them and hence it has to be Alisson."
Whether Liverpool are the most potent attacking team in Europe presently
Further, David James was asked his opinion on whether Liverpool were the most potent and dominating side in European and world football at the moment. Replying with an instant take on it he started," It's difficult to gauge because my first thought would be to go to (Robert) Lewandowski and Bayern Munich and see how many they're scoring. But then there's also how many they didn't score against Villareal. So it's basically how you fare in different competitions. Essentially, a clean sheet against Liverpool would be scary for any opposition."
Elaborating on Villareal alongside, he added, "I'm sure Unai Emery must be thinking about this challenge and how much he wants to take it, considering people talking about Liverpool's attack. I just love the fact that Diaz is different to (Sadio) Mane and Jota in a way. (Divock) Origi, is subtly different to all of them and then there's Mo Salah. So there are all these differences which cause the problems. When you make substitutions, it's a completely different proposition. So yes, they are potent. Are they capable? Absolutely. Hungry? Absolutely. If you're a Liverpool fan basically, I'd be very confident."
On Pep Guardiola's potential "overthinking"
Lastly, David James expressed his opinions on a popular and rather interesting discussion on Pep Guardiola — the concept of his "overthinking." On this, James was asked about how or whether it would actually affect Manchester City yet again as it did with them the last time in the finals against City — with sudden changes such as poor utilization of defensive midfielders in Fernandinho.
Concluding the interaction with this, James stated, "I believe he is the one who said this rather than people think this is what he does. I think the best example I can talk about is the Man City vs Liverpool FA Cup semi-final. If you had seen the team lineups and were thinking about players being played in different positions, you'd have obviously thought of two different outcomes. What he did was put Foden in the left and Sterling in the middle and all of a sudden he realizes that it wouldn't work. So Liverpool go 3-0 up and Klopp's talking about how fantastic Liverpool were."
Adding on, he expressed, "So the way he set up his team didn't work and it was easy to exploit. In the second half, it's the same team, a different lineup and the game completely flips on his head. So I think he can overthink it. The seed of doubt is more defensive than in attack. Especially tonight against Real Madrid, he's forced into making decisions because of injuries, suspensions and all of that. In a way, that means he can't really overthink if there's not much he can do. So I'm just hoping this helps him get players in the right mood than in the right positions," thereby ending the media interaction.
Telecast
Watch UEFA Champions League 2021-22 (Semi Final Leg 1) – Man. City vs. Real Madrid LIVE on SONY TEN 2 (English), SONY TEN 3 (Hindi) & SONY TEN 4 (Tamil & Telugu) channels on 27th April 2022, at 12:30 am IST.
Watch UEFA Champions League 2021-22 (Semi Final Leg 1) – Liverpool vs. Villarreal LIVE on SONY TEN 2 (English), SONY TEN 3 (Hindi) & SONY TEN 4 (Tamil & Telugu) channels on 28th April 2022, at 12:30 am IST.
For more updates, follow Khel Now on Twitter, Instagram and Facebook.