Some of these sponsorships have proved vital in the revenue-generation of certain clubs.
The commercialisation of football has become more prevalent in recent times and there has been crazy money thrown into the sport. Whilst a part of it comes through the broadcast rights, the kit sponsorship plays a major role in revenue generation for many major clubs. Along with time, there have been certain iconic kit deals that have broken between companies and football teams.
Here we elaborate on some of the historic kit deals in football in the recent years –
10. Tottenham Hotspur-Nike (2017-2023)
Tottenham Hotspur's rise to prominence in English football under the tutelage of Mauricio Pochettino also saw them signing a kit deal with Nike in 2017 worth 30 million pounds for six years.
Though this monetary benefit could not entirely be reflected in Spurs' transfer activity, they still have managed to build an exquisitely brand-new stadium in North London. Now under the services of Jose Mourinho, the club that was looked down upon in every regard, particularly being an inferior one from a commercial perspective before, is now on a steep upsurge.
9. Real Madrid-Adidas (2012-20)
Real Madrid have always been a lucrative destination for various brands and their nearly a decade-long deal with Adidas in 2012 worth 34 million pounds further reflects the same. It is the land of the Galacticos, and a club having vectored over numerous honours on the European front. It was a coming together of sorts of two magnanimous giants in their respective fields.
8. Bayern Munich-Adidas (2015-2030)
Bayern Munich have been the undisputed giants of German football but their influence hasn't been visible thoroughly in the continent for some of the other reason. Maybe, not being home to many expensive signings could be a reason for the same. However, they have barged their way into the money business with one of the most lengthy football kit deals, with Nike that lasts for a decade and a half of 42.5 million pounds starting from 2015.
7. Juventus-Adidas (2019-2027)
Like Bayern, Juventus have also been an incomparable domestic giant but their impact on the European stage has been dwindling despite some impressive performances in the Champions League. That, however, has changed with the arrival of Cristiano Ronaldo in the summer of 2018 and accordingly, in the next year, the Old Lady bagged a contract with Adidas for a whopping 46 million pounds.
6. Arsenal-Adidas (2019-2024)
Though Arsenal's performances on the field have been bleak at best in recent times, they emerged brilliantly on the other side of the spectrum by notching up a deal with Puma for five years that cost around 60 million pounds. Maybe the effect of the same was apparent in the transfer window when they broke their bank to sign Nicolas Pepe for a club-record deal worth 72 million pounds.
5. Manchester United-Adidas (2015-2025)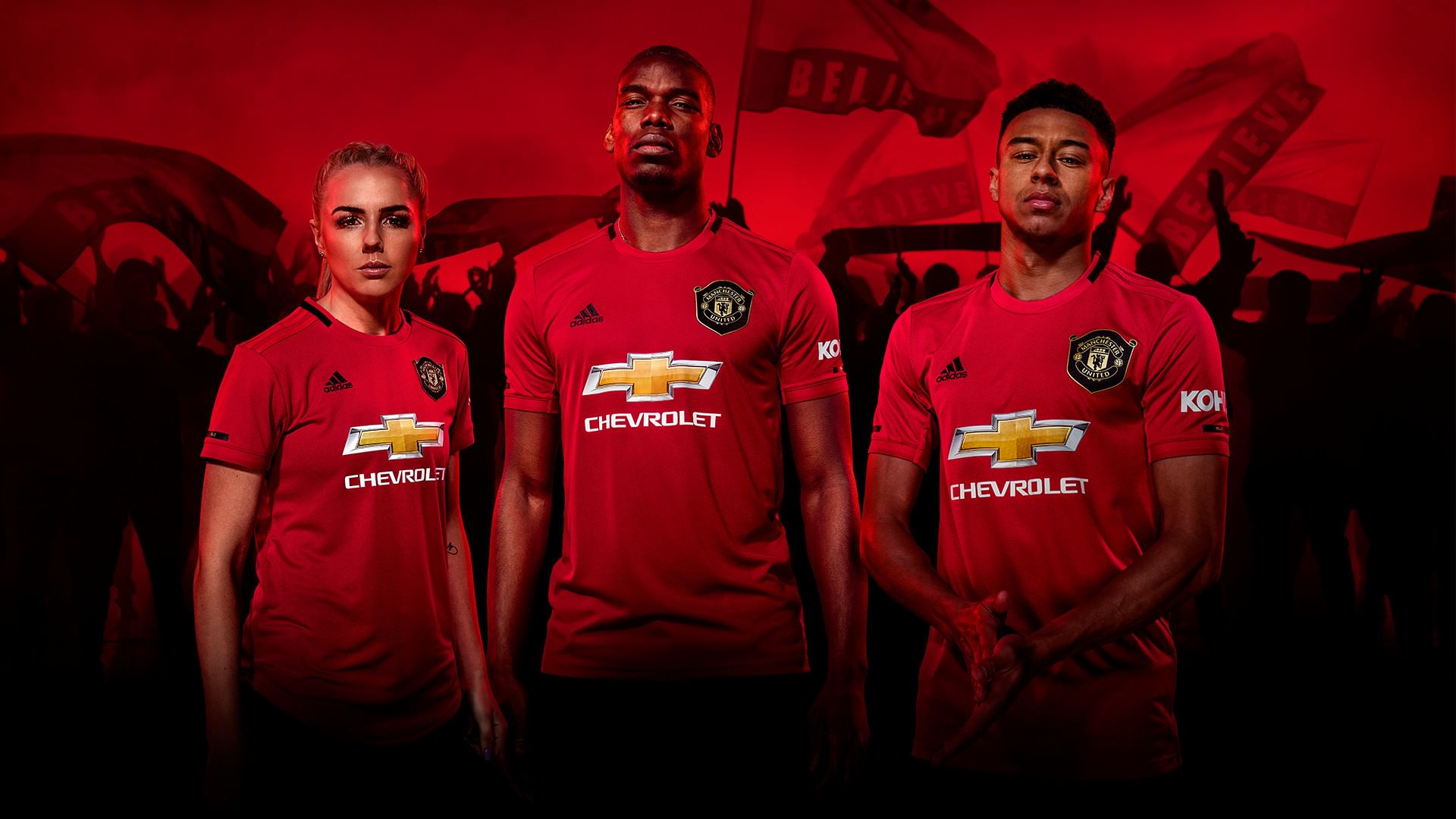 Manchester United are a shadow of themselves currently, as their results in the league hardly justify the stature of such a prestigious club.
However, their CEO, Ed Woodward, has managed to keep their off-field businesses intact which is shown in the 10-year deal that Adidas signed with them in 2015 worth 75 million pounds. Hence, United are hardly ever short of money in the transfer window; though the tactical acumen of how to spend the moolah is still lacking.
4. Manchester City-Puma (2019-unconfirmed)
Manchester City got a new lease of life after the Saudi takeover and with successive league titles in their kitty; they most certainly are one of the best teams in Europe.
Incidentally, they zeroed on to a partnership with Puma from last year for an undisclosed duration of the tenure that cost 65 million pounds. Surely, that's a massive motivation for a club already doing most things right where it matters!
3. FC Barcelona-Nike (2018-2028)
Like their arch-rivals, Barcelona has also ditched the fabric of the club to take the commercial route as they signed a new collaboration with Nike worth a massive 100 million pounds for an entire decade starting from 2018. When you have arguably the best player in the world up your ranks, it must not be a difficult process to get these deals done!
2. Liverpool-Nike (2020-unconfirmed)
Finally, the best club in world football at the moment, Liverpool, have recently signed a deal worth almost 80 million pounds with Nike.
Liverpool won the Champions League last season and could well end up with the Premier League title this time around. They are operating on a zealous level currently and their excellent performances delivered by the coach and the players are helping the club immensely in finalising such incredible agreements too!
1. Real Madrid-Adidas (2020-2030)
Real Madrid might possibly extend their association with Adidas for 10 more years starting from 2020. The sum doing the rounds is of a whopping 110 million pounds and it is definitely not a surprise as possibly the most marketable club in the world should ideally be bagging such amount through these flourishing monetary arrangements.
For more updates, follow Khel Now on Twitter and join our community on Telegram.