The two teams will face-off against each other in the FIFA World Cup Qualifiers on Thursday.
Football in Qatar has seen massive development ever since they secured the rights to host the 2022 FIFA World Cup. In addition to earning the privilege of being the first Arab nation to host the World Cup, Qatar has enjoyed triumphant spells in the past few years. Despite sweltering conditions and a small population, Qatar managed to win the AFC Asian Cup 2019. This is thanks to an exemplary development model. India will go head-to-head against the eventual hosts to resume their FIFA World Cup Qualifiers campaign on Thursday. Before the Blue Tigers face Qatar, here is a look at five unique traits that India can learn from their rivals when it comes to growing the game:.
5. Develop a sustainable grassroots program
It can be said that Qatar's Asian Cup triumph in 2019 was setup at the Aspire Academy. The Qatari government-funded sports academy's products include several senior team players like Akram Afif, Salem Al Hajri, Tarek Salman and Yousuf Hassan. Founded in 2004, Aspire Academy's student-athletes entirely made up the AFC U-19 Championship-winning side in 2014.
The academy continues to house young players from different age-groups, parallelly supporting their school education. Recent Indian players coming from the AIFF grassroots program have already shown positive glimpses. India can follow a model similar to Qatar, to scale up and produce student-athletes that have sustainable careers.
4. Adopt a suitable philosophy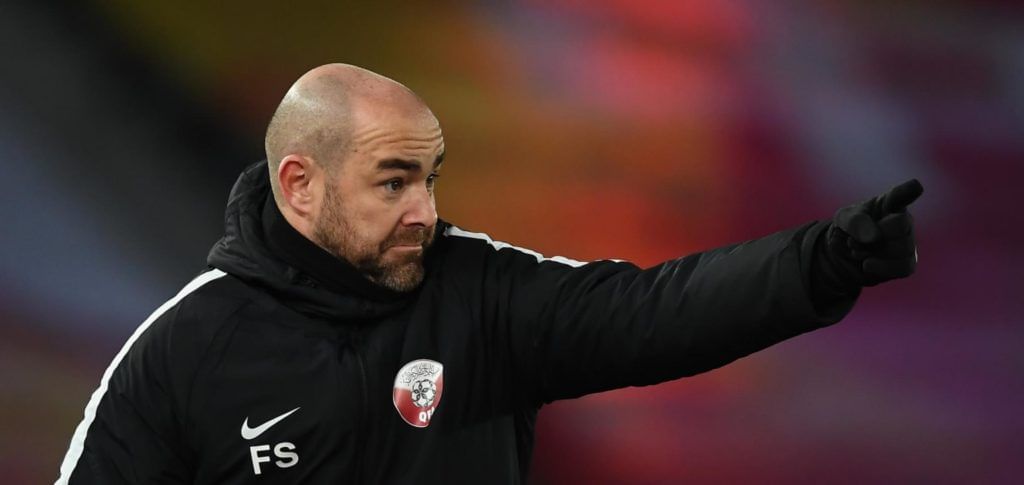 Igor Stimac's side are frequently accused of lacking an attacking threat and a characteristic style. However, Qatar's style has been long defined. Their approach includes possession-based football with high intensity.
Current coach Felix Sanchez was also once a youth coach at Spanish giants FC Barcelona. Sanchez, after joining the Aspire Academy in 2006, had managed Qatar's age-group sides before getting the senior team job.
It would be impractical to expect the same philosophy off the Indian side, but India can also groom talent from the ground up to steer and develop an effective playing style. Like Qatar, it will take time, but the results will begin to appear eventually.
3. Organize and promote more football tournaments
Qatar houses 14 top flight and 18 second division clubs. Despite being a small nation with limited teams, Qatar's domestic season consists of a league and three cups. In addition, the Qatar Football Association organizes and promotes numerous professional and amateur football tournaments. One of them is the Workers Cup, with 32 teams made up of migrant workers.
Indian football, despite having a large population, has struggled to keep up with cricket. Organizing domestic tournaments to offer more playing time and attract the public might be a good idea to increase engagement in the sport..
2. Make large-scale projects long-term
In the past, Qatar has hosted the likes of Asian Games football and multiple editions of the FIFA Club World Cup. The infrastructures developed for the 2005 tournament is now home to major domestic football teams.
Preparing for the 2022 World Cup, Qatar will host the FIFA Arab Cup in December later this year. Qatar's bid to organize the 2030 Asian Games in Doha was accepted in 2020 – looking to make optimum use of the facilities after 2022. Similarly, the stadiums will be used for domestic football.
Despite hosting the U-17 World Cup in 2017, India has struggled to maintain and utilize the facilities developed for the tournament. Taking lessons from Qatar, India can use the facilities for domestic football development. While planning to develop long-term and world-class facilities, these can become the threshold for domestic football in the present.
Use star signings for a bigger project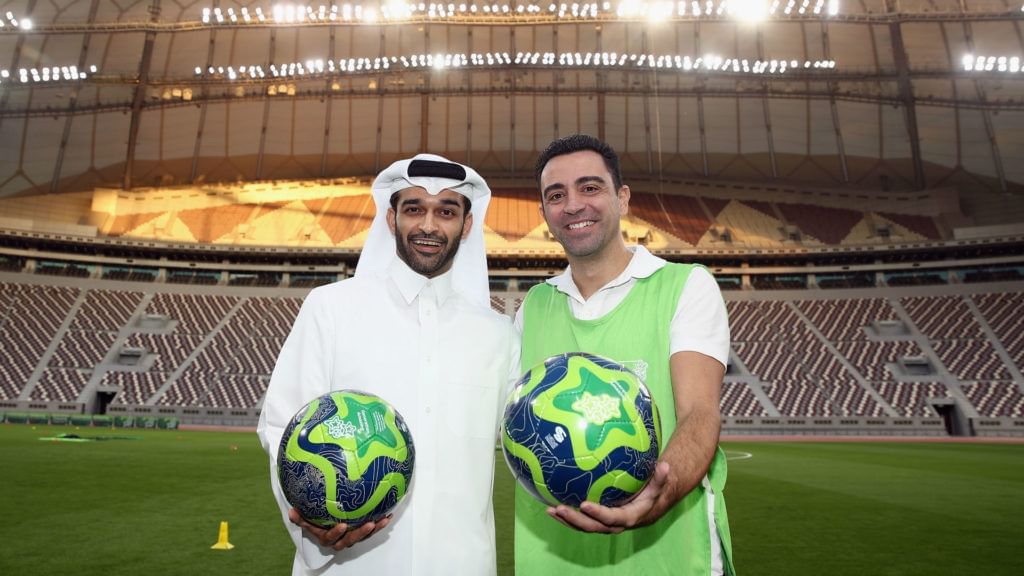 After signing as a player in 2015, FC Barcelona legend Xavi is now the manager of Al Sadd. In addition, Xavi is also the brand ambassador of the 2022 World Cup, representing his home for the past six years. In a similar way, Qatar has used its star signings, from Pep Guardiola to Raúl to promote football within and outside Qatar.
The Indian Super League has also been able to attract some big names in the past, including Alessandro Del Piero. Like the Crimsons, India can look to get the most out of their star signings and increase Indian football's level and reputation both inside and outside of the country.
For more updates, follow Khel Now on Twitter, Instagram and join our community on Telegram.