Anything beside a top-two finish and the ISL final will be a disappointment for the Mariners.
After coming up agonizingly short last season, ATK Mohun Bagan are determined to rule over the 2021-22 Indian Super League (ISL) season with an iron fist. The Mariners came second to Mumbai City last season, but have strengthened their unit to ensure that doesn't happen again.
Antonio Habas' side want to be among the best teams in Asia. To do that, they have to prove themselves as India's best first. With a stacked squad at his disposal, the Spaniard aims to undo the wrongs of last season. It just remains to be seen whether his execution is perfect enough for the Mariners to reign as the top side of the ISL.
The Mariners are highly ambitious and will be aiming to win both the league stages as well as the playoffs. Let's take a look at ATK Mohun Bagan's strengths and weaknesses, probable lineups, players to watch and more:
Last Season's Performance: Second
The 2020-21 Indian Super League season proved to be a real topsy-turvy one for the Mariners. They maintained the best defensive record, conceding the least number of goals. From the first game itself, ATKMB asserted themselves as favourites to win the competition.
However, a few slips eventually cost them towards the end. Habas' side were in a comfortable position to win the league and book a spot in Asia's top competition. But, losing the final league game to Mumbai City helped the Islanders gain entry to the 2022 AFC Champions League on superior goal-difference.
The Mariners then qualified for the ISL final and had the chance to get revenge over Mumbai City. They even took the lead in the showpiece, but ruined their own good work. An own-goal and another one gifted by poor defensive errors helped the Islanders lift the title along with the League Winners' Shield. ATKMB ended 'second-best' in both aspects of the competition.
Pre-Season
ATK Mohun Bagan's 2021/22 squad got a little extra preparation thanks to their AFC Cup participation this year. The Mariners were able to top their group and move into the inter-zone semi-finals, where they suffered a thrashing at the hands of FC Nasaf.
After a bit of time away, the squad gathered in Goa again in late October to prepare for the upcoming ISL campaign. Interestingly, ATKMB opted against participating in the Calcutta Football League or the Durand Cup this year.
They have been practicing in Goa, but have not played any pre-season friendly games. Like last season, they've opted to play inter-squad-friendlies to prepare for the season.
Coaching Staff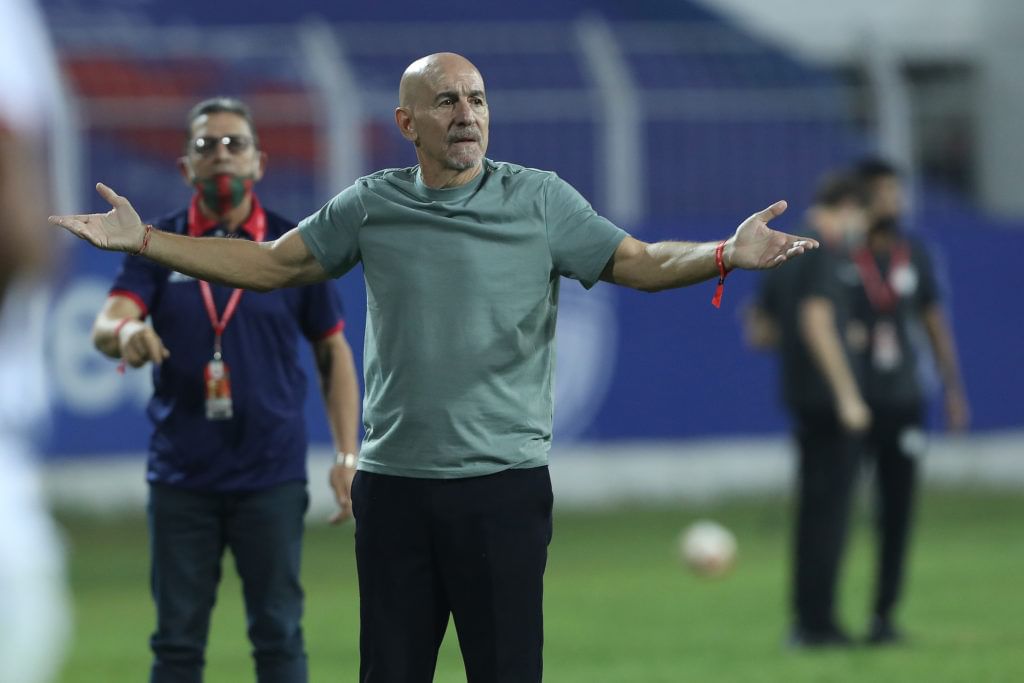 Despite questions revolving around his future, Antonio Habas was handed a contract extension earlier this year. The Spaniard will be taking part in what will be the sixth ISL season in his career.
In the ISL, Habas has formerly coached Atletico de Kolkata, FC Pune City, ATK and ATK Mohun Bagan. Habas has also coached the Bolivia national team in the past. He's also been on the coaching staff of La Liga teams Valencia and Celta Vigo in his career.
The 64-year-old has a polarizing style of football, being very pragmatic with his setup. His teams usually play with a defence-first attitude and like to sit deep when out of possession. They also aim to threaten teams on counter-attacks and set-pieces, while Habas often relies on his foreign attackers to lead the charge upfront.
The support staff working alongside Habas are as follows:
Foreign assistant coach: Manuel Cascallena
Indian assistant coach: Bastob Roy
Goalkeeping coach: Angel Pindado
Physical trainer: Alvaro Ros Bernal
Head physiotherapist: Luis Alfonso Martinez
Transfer Dealings
ATK Mohun Bagan had an eventful summer transfer window, making some necessary upgrades to their squad. They also increased their depth in few positions that needed strengthening for them to compete at the top of the ISL
Ins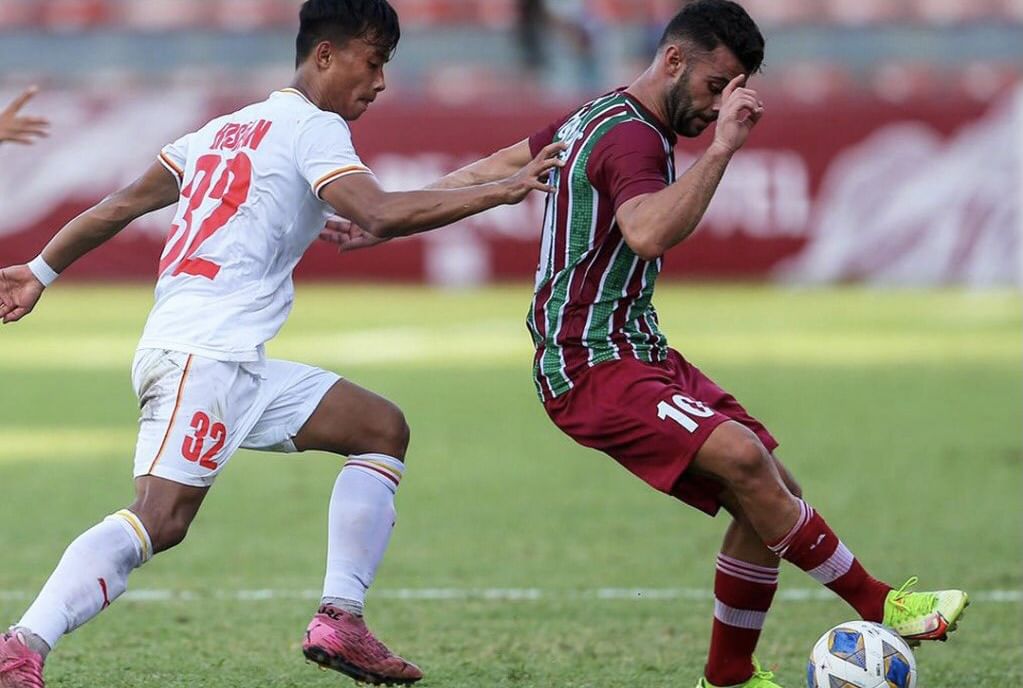 The Mariners stretched their financial muscle outright by buying Hugo Boumous from Mumbai City. They weakened their title rivals by signing the midfielder for a record transfer fee. Moreover, Boumous also signed a five-year deal with the club, the most expensive in ISL history.
ATK Mohun Bagan also signed another foreign player in Finland international Joni Kauko as a replacement for the departing Javi Hernandez.
Liston Colaco also joined for a prominent fee from Hyderabad FC. The Mariners paid the Nizams a fee of ₹1 crore, breaking the then record for the highest fee paid for an Indian player in ISL history. They also signed Amrinder Singh on a five-year deal after he became a free agent.
Young guns Deepak Tangri and Bidyananda Singh have also improved the squad.
Outs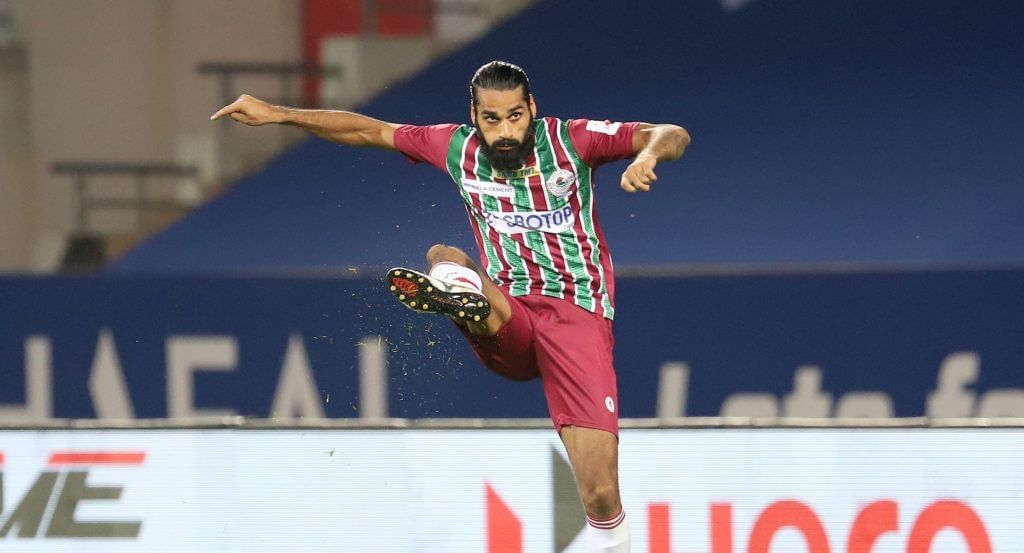 After coming up short last season, the Mariners cleared out a number of players in the summer. Edu Garcia and Javi Hernandez were released from the squad and have joined Hyderabad FC and Odisha FC respectively. They opted against signing Marcelinho on a permanent deal after an impressive loan stint. John Johnson is another player who was released.
Sandesh Jhingan left in the summer to join Croatian club HNK Sibenik. Arindam Bhattacharya lost his No. 1 spot after Amrinder's arrival and left the club to join arch-rivals SC East Bengal.
Jayesh Rane, Boris Singh and Michael Regin were all released. Pronay Halder was loaned out to Jamshedpur FC for the 2021/22 season.
Squad
Goalkeepers: Avilash Paul, Amrinder Singh, Arsh Anwer Shaikh
Defence: Ashutosh Mehta, Gursimrat Singh Gill, Sumit Rathi, Prabir Das, Pritam Kotal, Subhasish Bose, Tiri, Ravi Rana, Ricky Shabong
Midfield: Bidyananda Singh, Carl McHugh, Hugo Boumous, Joni Kauko, Lenny Rodrigues, Ningombam Engson Singh, SK Sahil, Abhishek Suryavanshi, Deepak Tangri, Michael Soosairaj,
Forwards: Roy Krishna, Manvir Singh, David Williams, Liston Colaco, Kiyan Giri,
Tactical Formations
Primary: 3-5-2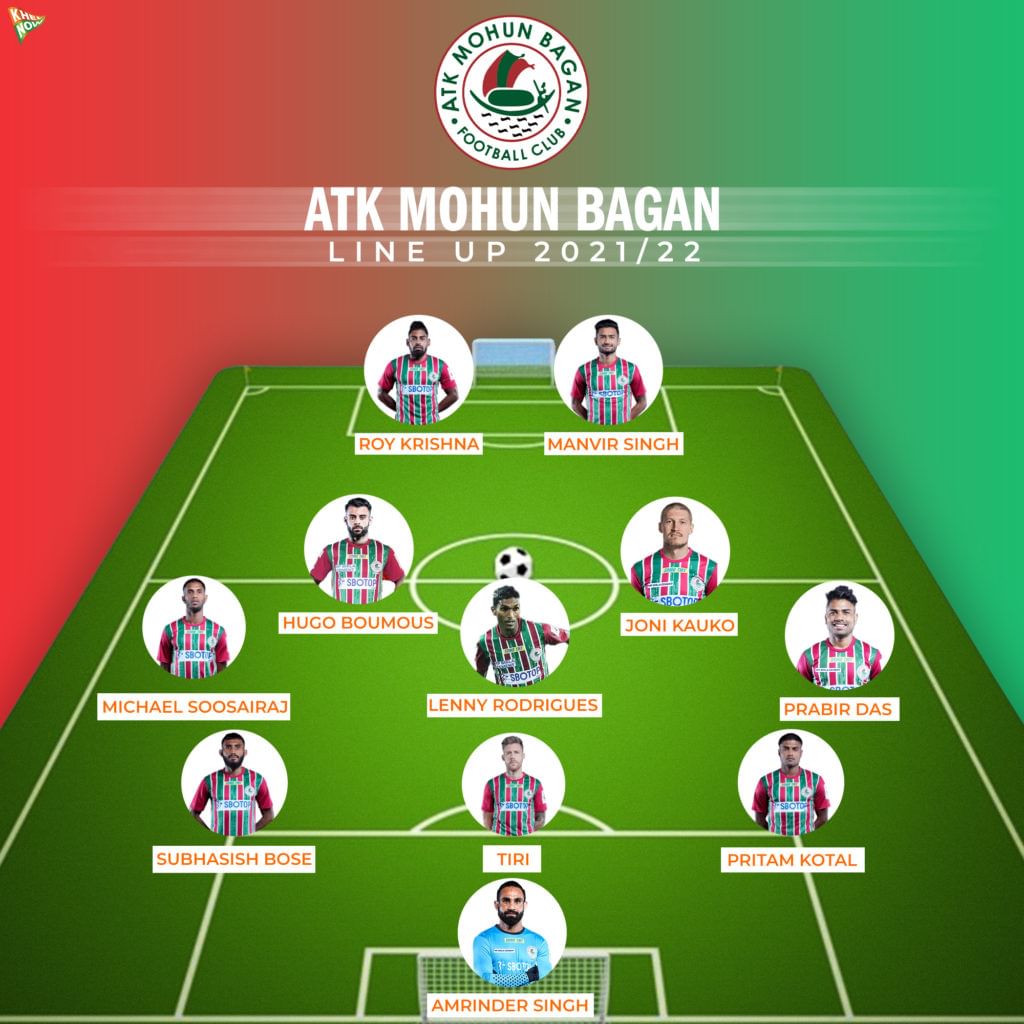 Over the past few seasons, Antonio Habas has made the 3-5-2 formation his staple one. The Spanish tactician is likely to maintain the same formation this season with Joni Kauko and Hugo Boumous replacing Carl McHugh and Javi Hernandez in central midfield. Boumous will have a more free role, allowing him to move through the field to combine with the forwards.
Roy Krishna and Manvir Singh should lead the line, with the latter likely to fill the boots of David Williams, who will mostly operate from the bench. Tiri, who was left out from the AFC Cup squad, will return as the centre-back. Carl McHugh can also play there alongside Pritam Kotal and Subasish Bose. Prabir Das and Michael Soosairaj should be expected to play as wing-backs in this formation.
Since his arrival from FC Goa in January, Lenny Rodrigues has impressed with his performances as the defensive midfielder and is most likely to keep his place at the heart of the midfield.
Alternative: 4-2-3-1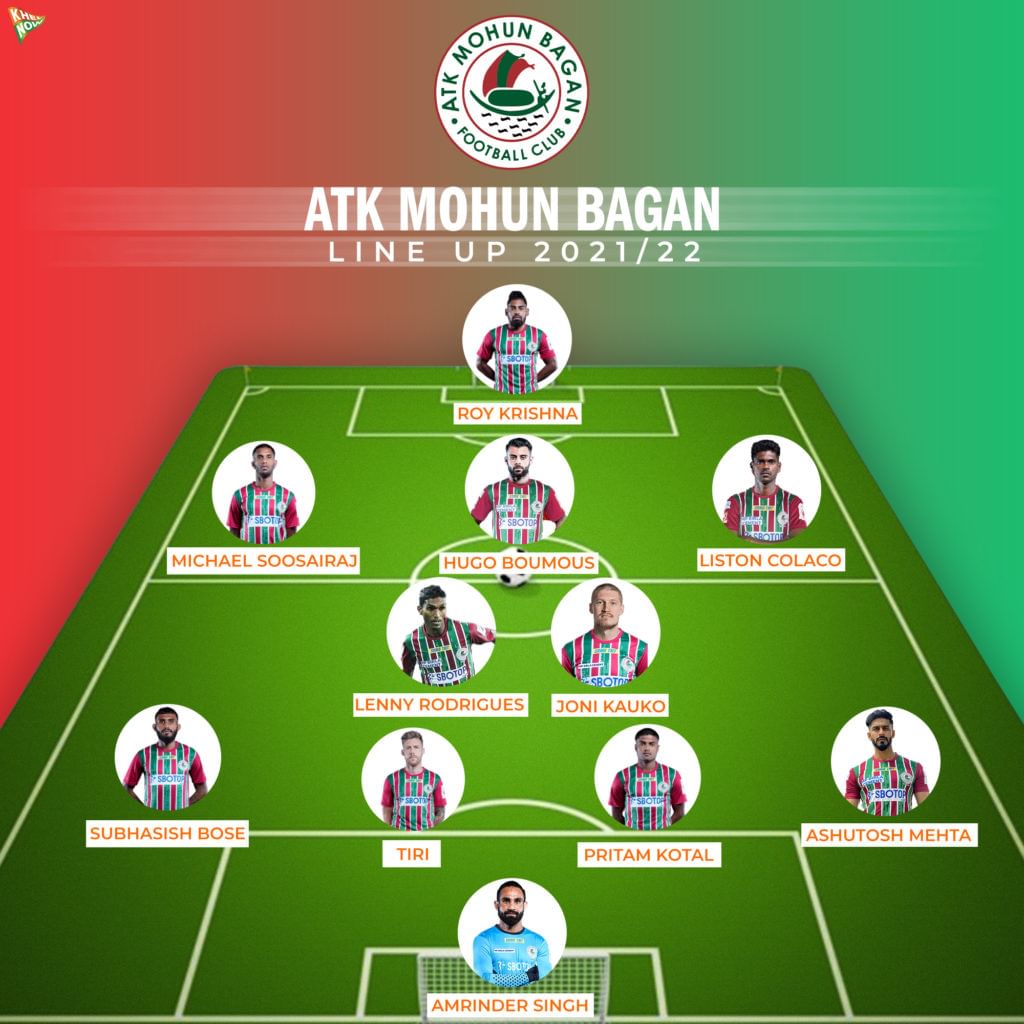 Another formation Habas could use as an alternate is the 4-2-3-1 formation, which will allow Boumous to operate as the No. 10. It also allows natural wingers like Liston Colaco and Soosairaj to play higher up the pitch. Pritam Kotal will slot in as one of the two centre-backs, while Joni Kauko plays a little deeper in this formation.
Roy Krishna will play as the sole striker. Habas used the 4-3-3 formation in some games last season and it yielded good results. But, with Boumous, a traditional No. 10 in the squad this season, a 4-3-2-1 formation looks the best setup for ATKMB if they switch to a back four.
Strengths
ATKMB boast one of the strongest foreign contingents in the ISL. Everyone (barring Kauko) has plenty of experience and are proven quality players in the league.
A strong Indian core – with a nice blend of proven Indian internationals and exciting youngsters.
ATKMB also have a sturdy defensive setup. Every player is well-drilled to Habas' tactics and the defenders are versatile enough to adapt.
Hugo Boumous is a massive signing for ATKMB. He'll bring that 'special spark' they missed in midfield last season, providing more goals + assists and lowering the burden on Krishna.
Weaknesses
Losing Sandesh Jhingan in the summer has dealt a huge blow to ATK Mohun Bagan. Barring Tiri, they don't have a single experienced centre-back in their squad. The inability to replace Jhingan with someone of similar calibre at the back can haunt the Mariners.
ATKMB also lack balance in their midfield. Neither Lenny nor Tangri offer much in attack. The lack of creativity from their midfielders can put a lot of pressure on Boumous and the wing-backs, making ATKMB predictable at times.
Key
Players to Watch
Hugo Boumous
All eyes will be on Hugo Boumous this season after he became ATK Mohun Bagan's marquee signing in the summer. The ex-Mumbai City and FC Goa midfielder will be tasked with creating moves from midfield for the side. Boumous has been one of the ISL's best players in recent years.
With his excellent creativity, ability to carry the ball forward and goalscoring prowess, he's a menace for any opposition. Once he's able to develop a strong chemistry with Krishna & Co. in attack, Boumous should run the show for ATKMB and with his exquisite style.
Liston Colaco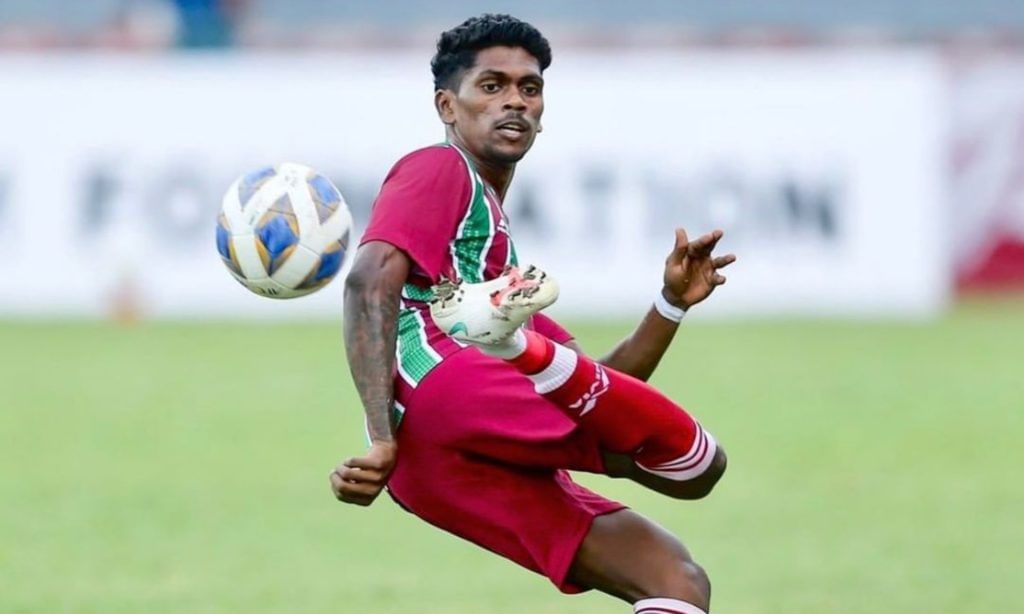 ATKMB's second 'big signing' of the summer was Liston Colaco from Hyderabad FC for a record fee for an Indian player. Colaco is unlikely to start every game for the Mariners, but will definitely feature heavily.
The young winger's impressive dribbling ability, pace and tendency to create something special should help the Mariners. He can bring more directness to their game and help diversify their attacking patterns. Despite being a signing for the long-term, there will be expectations from Liston and it remains to be seen how he helps his side excel this season.
Roy Krishna
Despite all the new arrivals, Roy Krishna remains the go-to man for Antonio Habas and ATK Mohun Bagan. He often acted as a one-man machine for the Mariners last season, helping them win many games on his own. Krishna should get better support this time around given the quality signings made by the Mariners. That should, of course, make the Fijian striker an even bigger threat.
Krishna remains one of the best foreign exports in ISL history. His off-the-ball movement, hold-up play, linking style and finishing ability are nearly unmatched. As long as the ATKMB players are able to feed him in promising attacking positions, Krishna should again be among the top goalscorers next season and help win games for his side.
Fixtures
What to Expect
ATK Mohun Bagan arguably have the most stacked squad in the ISL this season. They've spent a lot of money to assemble a star-studded lineup. Realistically, they should at least challenge to finish atop of the league and also for the ISL title.
They definitely have the personnel needed to light up the league. But, it all boils down to Antonio Habas' style. Being too pragmatic can cause frustrations to flare up and problems to start arising.
However, if the Spaniard is able to find the perfect formula for his side, the Mariners should be in dominant form this season and be among the top sides.
For more football updates, follow Khel Now on Twitter, Instagram and join our community on Telegram.