The Blues' legend also praised Frank Lampard and his squad's gameplay this season.
Former Chelsea captain, John Terry has given his approval to Chelsea to go ahead and sign Borussia Dortmund young sensation Jadon Sancho. The former England international believes that the 19-year-old can be a very good addition to Frank Lampard's squad and the youngster will have a lot of competition at Stamford Bridge.
It is clear that Sancho is looking to take the next step in his career and a move back to the Premier League looks very likely. The winger has been a livewire for Lucien Favre's men with 14 goals and 16 assists in the Bundesliga this season. Considering his recent performances, John Terry has no doubt in the abilities of Jadon Sancho but feels that he will have added competition at Chelsea among other top young talents.
Speaking on the rumours of Jadon Sancho joining Chelsea, John Terry focused primarily on the current youngsters at the club and believes that they have enough potential to improve their game.
"I think the young lads have shown their potential," Terry told on Frank Khalid UK Youtube channel.
"We spoke at the start of the season about the likes of Tammy Abraham and Mason Mount coming into the squad and they've shown that they're capable of playing," the 39-year-old added.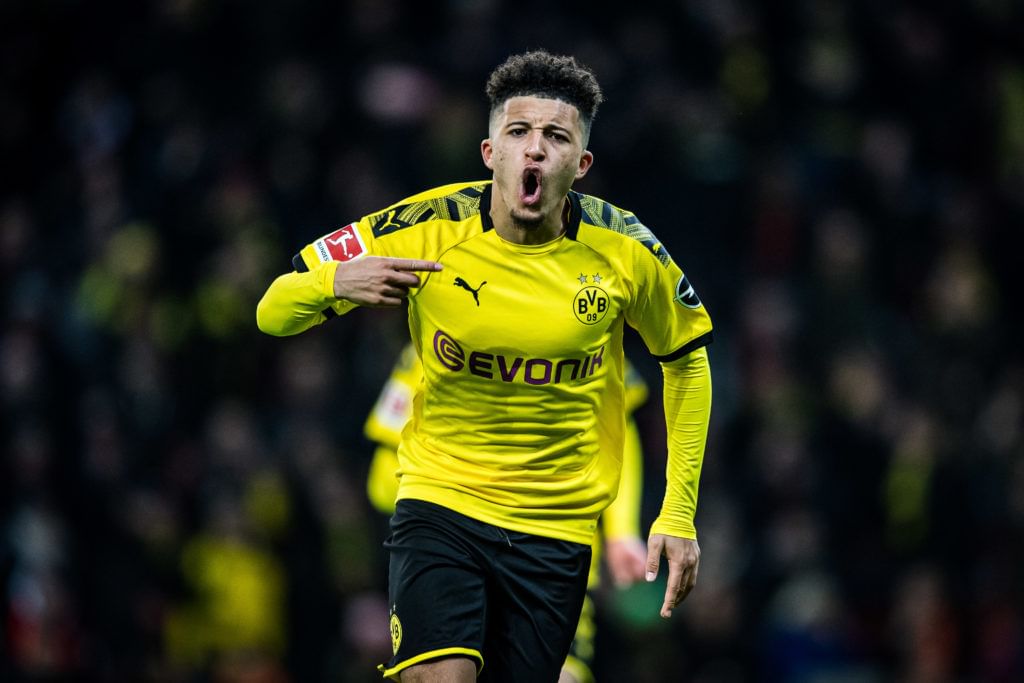 "But, listen, I think (Jadon) Sancho is probably one of the best young players in the world at the moment. So he'd be a great addition to Chelsea's squad and obviously make us better as well. But like I said, the ones that have come through, Billy Gilmour, Tammy, Mason, Reece James – I mean, it's endless isn't it. There's been so many positives this season come through."
"I think every Chelsea fan since I came through the ranks, that's all Chelsea fans wanted to see: the youth team players and young generation coming through and making their first-team debuts. And we've seen this in abundance this season," John Terry quipped.
The former England international pointed out the positives at the club and how he has been impressed with the style of play and also with Frank Lampard in his first season at the club.
"I've been really impressed with the style of play, the capabilities of the younger players coming through and that mixed with the likes of Cesar Azpilicueta and them kind of players.
"The experienced ones helping them along the way, giving them support along the way. For Frank's first season, to manage such a big club as Chelsea, it's been fantastic for him," he signed off.