These elite goalscorers have scored goals week in and week out in the last decade and are still going strong today.
Football is a very simple game and the team with the most goals wins the match. While most footballers can score goals, scoring them day-in-day-out is something only a few elite attackers achieve. Football has been blessed with a number of elite goalscorers, who have marked their names in history in golden letters. Most of the players in the list of highest goalscorers in history have retired.
We look at the top 10 active footballers with the most goals in football for club and country.
10. Neymar Jr. (PSG and Brazil) – 348 goals
While many may argue that Neymar has not quite lived up to his potential, he still comes in at No. 10. The Brazilian forward has recorded an impressive 73 goals in 118 caps for Brazil.
Meanwhile, on the club stage, the forward has scored 275 goals for elite clubs like Paris Saint-Germain, Barcelona and Brazilian giants Santos.
9. Gonzalo Higuain (Inter Miami and Argentina) – 352 goals
The Argentine has been a consistent goalscorer in the top five leagues in the past decade and finds himself ninth on the list of highest active goalscorers.
Plying his trade in the MSL these days, Higuain scored over 300 goals for Real Madrid, Napoli and Juventus. He has also scored 31 goals for his national side. Despite his loan moves to Chelsea and AC Milan not quite working out, the attacker will go down as one of the top strikers of the past decade.
8. Edin Dzeko (Inter Milan and Bosnia) – 370 goals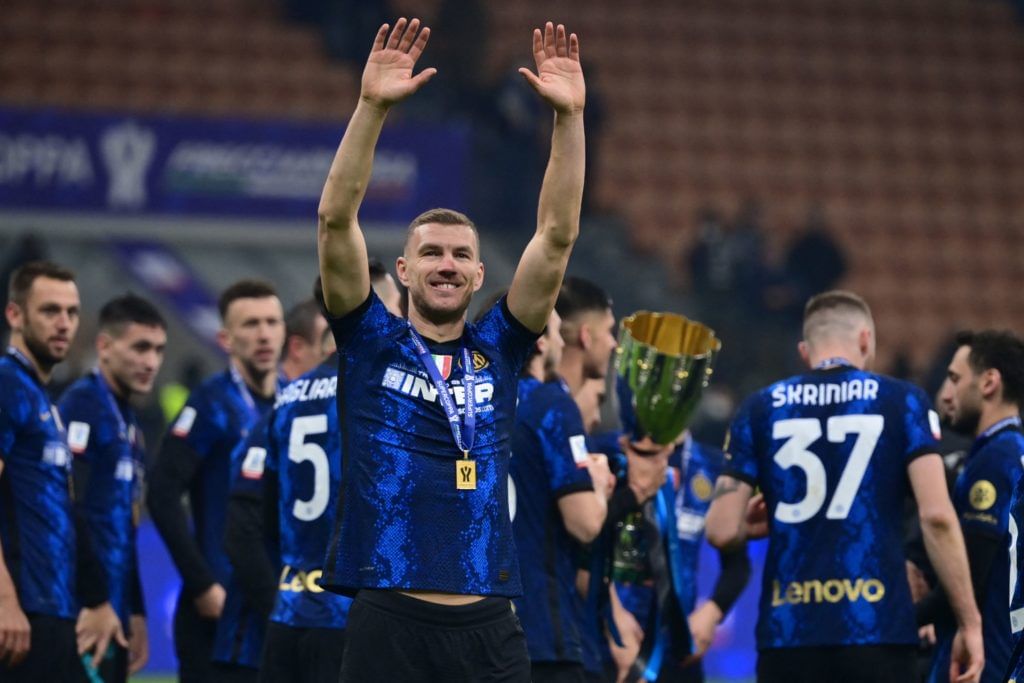 Edin Dzeko is still going strong at 36 years of age and is one of the most underrated strikers in the world. The Bosnia and Herzegovina striker has scored 61 goals for his national side.
While the Inter Milan forward has scored a total of 309 goals for clubs across Europe. He played for Manchester City, Wolfsburg and AS Roma before signing with Inter Milan.
7. Edinson Cavani (Manchester United and Uruguay) – 416 goals
Despite not having the greatest of the 2021-22 season, "El Matador" has marked his name in world football. Cavani is Uruguay's second-highest goalscorer of all-time with 56 goals.
He made his name in Serie A before making moves to PSG and Manchester United towards the end of his career. He has recorded a total of 360 goals in his career.
6. Karim Benzema (Real Madrid and France) – 425 goals
Making his return to the French national team and enjoying brilliant seasons with Real Madrid lands Karim Benzema at the sixth spot in the list of highest active goalscorers. Benzema has transformed himself from being a playmaker and a link-up play specialist to a deadly poacher.
The French forward has scored 389 goals for Real Madrid and Lyon. Despite missing years on the international front, he still has 36 goals for France.
5. Luis Suarez (Atletico Madrid and Uruguay) – 505 goals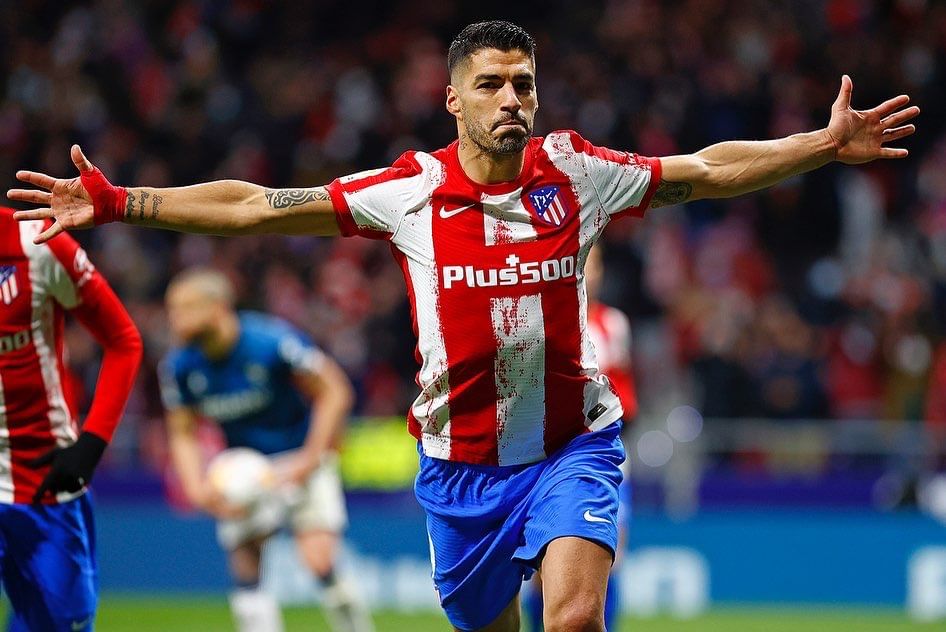 Joining his partner in crime Edinson Cavani on the list, Luis Suarez has enjoyed a stellar career in Europe's top five leagues with Liverpool, Barcelona and now Atletico Madrid.
Suarez has recorded 437 goals across his club career. He is Uruguay's top scorer with 68 goals in 132 caps for his national side.
4. Zlatan Ibrahimovic (AC Milan and Sweden) – 554 goals
The lion has moved from club to club and scored goals everywhere he has stepped foot. Ibrahimovic has played in England, Italy, France, Spain, Holland and the US.
Zlatan has 62 goals on the international stage in 121 caps for Sweden. While he has recorded 492 in club football over the past two decades of football.
3. Robert Lewandowski (Bayern Munich and Poland) – 584 goals
Robert Lewandowski has been consistently scoring goals week-in-week-out for every side he has played for and is one of the highest active goalscorers in football.
The Polish goal-machine has scored over 500 goals at the club level, most of them coming in the Bundesliga. While he has also scored 75 goals for his national side.
2. Lionel Messi (PSG and Argentina) – 769 goals
Who else but Cristiano Ronaldo and Lionel Messi are in the No. 1 and 2 slots. Despite being termed as a chief creator for his teammates, Messi has racked up a total of 769 goals for his clubs and country to be the second-best on the list of highest active goalscorers.
He recently led his team to the Finalissima trophy triumph. Messi has scored 86 goals for Argentina. On the cub stage, the Argentine has scored over 650 goals for Barcelona and PSG.
1. Cristiano Ronaldo (Manchester United and Portugal) – 815 goals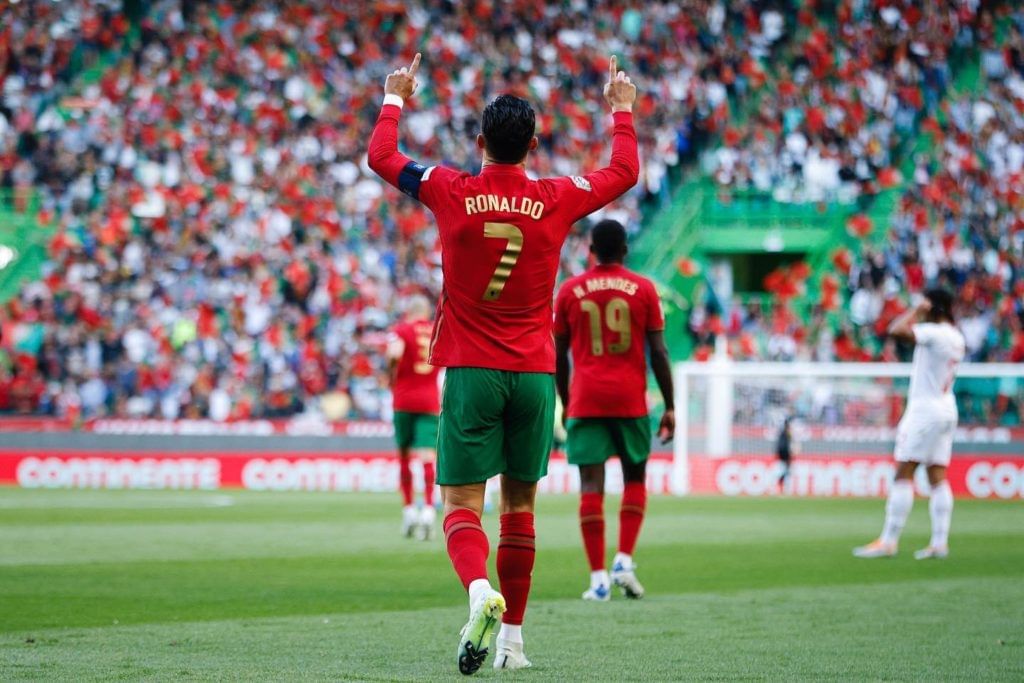 Yet again in a league of his own is the Portuguese superstar Cristiano Ronaldo. As he has said, he doesn't follow records but records follow him. Ronaldo is not only the highest active goalscorer in football but also the top scorer in the Champions League and international football.
He has 117 goals in 187 caps for Portugal. He has also enjoyed successful spells with Manchester United, Real Madrid and Juventus. Overall, he has recorded 815 goals for club and county so far.
For more updates, follow Khel Now on Twitter, Instagram and Facebook.