These players has made a name for themselves for scoring from dead ball situations.
Free-kicks are certainly one of the most challenging skills to master for any footballer. Direct free-kicks are not regularly converted into goals. When it does, it immediately captures the attention and the imagination of the fans on the stands. There are only a few players in the elite European leagues who have attained a laudable proficiency over this skill. Here, we rank the top 10 free-kick takers since 2016-17 season till May 2020 based on their success rate.
10. Florent Mollet: 11.9%
Since the 2016-17 season, Florent Mollet notched five goals through free-kicks. He has a success rate of 11.9%, which indicates that that the Frenchman must have had 42 attempts in the time period. The 28-year-old has represented FC Metz and Montpellier HSC since 2016, adding value to the lineups.
9. Lionel MessI: 12.08%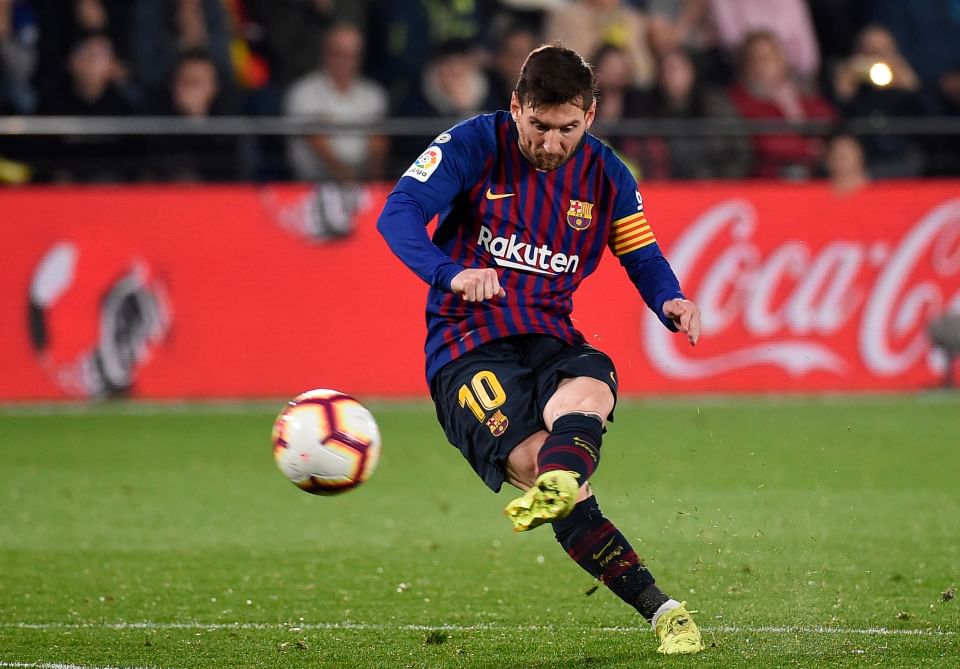 The Argentine maestro has scored more goals than anyone else in this list, by a significant margin. However, his success rate at doing so is just be a tad bit less considering the number of times that he has been in a similar situation. Lionel Messi has scored 18 free-kick goals in the La Liga since the 2016-17 season till May 2020, which makes him one of the top free-kick takers in the elite European leagues.
8. Aleksandar Kolarov: 12.5%
Aleksandar Kolarov is renowned for his powerful left foot, and all for the right reasons. The Serbian has scored seven free-kick goals between 2016-17 season and May 2020, with a completion rate of 12.5%. Alhough he operates from the backline, his commendable finesse has made the 34-year-old one of the top free-kick takers in the elite European leagues.
7. Enis Bardhi: 13.04%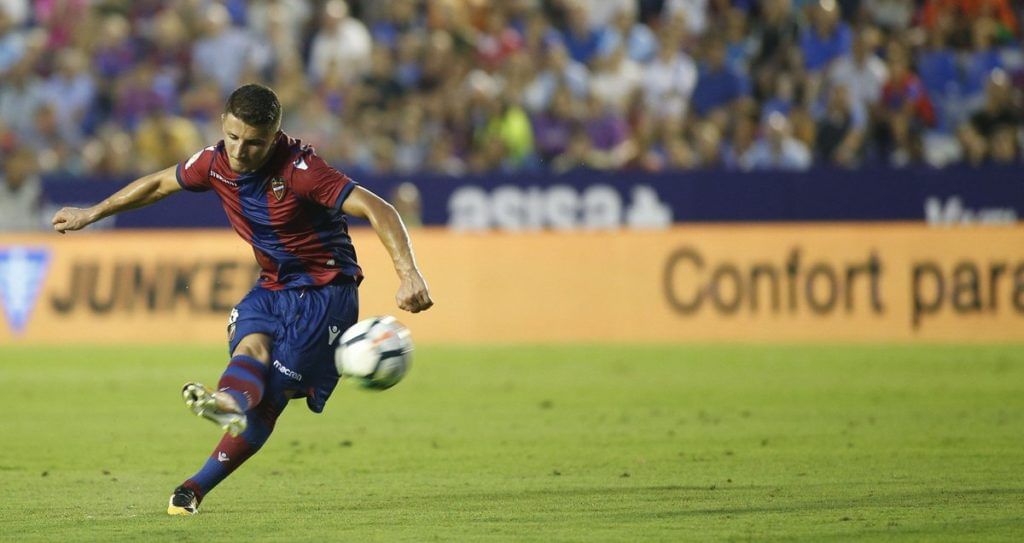 Macedonia international Enis Bardhi has established himself as one of the top free-kick takers in the LaLiga. This attribute has particularly become more evident since Bardhi's move to Levante in 2017. In fact, his first goal for the Granotas was through a direct free-kick against Deportivo de La Coruna in August 2017. Bardhi went on to match Messi neck-to-neck in free-kicks throughout the season, and possesses a 13.04% rate of successful conversion from 2016-17 to May 2020, scoring six such goals in the process.
6. Nabil Fekir: 13.95%
Nabil Fekir's stint at Lyon has propelled his name as one of the top free-kick takers in European football. He scored six free-kick goals in the concerned period, registering a 13.95% success rate. It means that he took 43 free-kicks and put a fairly good number of them into the back of the net. Fekir's skillset in open play is quite laudable as well, but he manages to ooze some excitement every time he steps up to gain control of the dead ball near the opposition's 18-yard box.
5. Iago Aspas: 15.15%
The striker is acclaimed for his incredible finishing abilities, but he is no novice at free-kicks either. Having scored five goals out of 33 attempts that he has made in the Spanish top flight from the 2016-17 season to May 2020, Aspas has proven out to be quite an asset for Real Betis from set-pieces. The forward's impressive record in free-kicks suggests that he should possibly take more direct free-kick responsibilities during the games.
4. Antoine Griezmann: 16.13%
Playing for Atletico Madrid, Antoine Griezmann's reputation enhanced one of the top free-kick takers in Europe. He has scored five direct free-kick goals in La Liga during the concerned time period. Though the number of conversions might appear less, but the Frenchman's frequency at doing so is incredible. He has only stepped up to take over 31 free-kicks, and to manage to put the ball into the back of the net once in almost every six attempts inducts his name in this list.
3. Paulo Dybala: 16.67%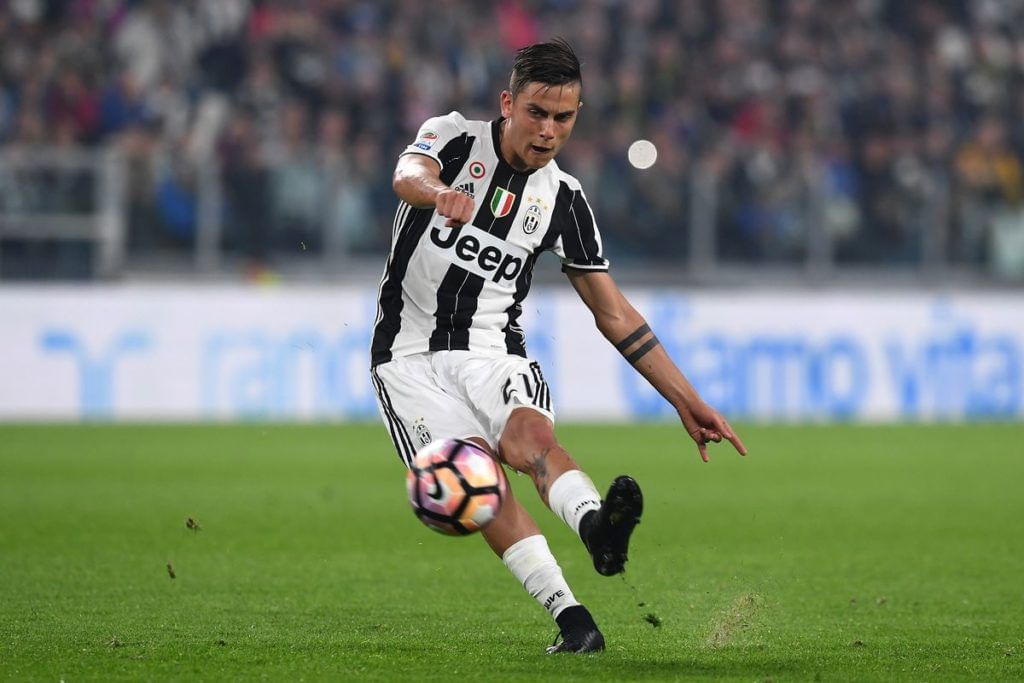 Paulo Dybala has notched seven direct free-kick goals at a success rate of 16.67% in the Serie A in the concerned time frame. The Juventus forward has a unique approach as he takes a short run-up and relies on the nimbleness of his left foot to beat the goalkeeper and the opposition's wall. His numbers could have been even better had Cristiano Ronaldo not taken on the majority of the mantle of free-kicks since his arrival at Juventus in 2018.
2. Jonathan Schmid: 20%
Right-back Jonathan Schmid follows an astute method to take on his the dead ball. In the concerned time period, the Frenchman presided over 25 direct free-kicks, scoring five goals in the process. His shots are often powerful, accurate and need to be firmly blocked by the shot-stopper. Being a full back, this is an attacking attribute that Schmid seems to have consciously worked on to develop such command over it.
1. Phillipe Coutinho: 26.32%
Phillipe Coutinho's stocks might have fallen otherwise due to an uncertain club career in the last few years. However, he has registered a success rate of 26.32% by scoring five free-kicks goals out of the 19 that he attempted in domestic leagues in the considered period of time. The Brazilian is short, which perhaps allows him attain greater control over the trajectory of the ball due to his low centre of gravity, enabling him to convert one out of every four direct free-kicks.
For more updates, follow Khel Now on Twitter and join our community on Telegram.