Formula 1
Is F1 TV Pro subscription worth it in India?
By

Chetan Anand
Only 'Pro' gives the live telecast. 'Access' doesn't.
As an Indian, by now you would have known that the 2023 season of Formula 1 won't be televised in the territory. F1 TV is the only legitimate streaming source as Hotstar has dropped the content.
F1 TV Pro and Access – Subscription Price (in India)
| | | |
| --- | --- | --- |
| Type | Monthly | Annual |
| F1 TV Access | 249 | 1649 |
| F1 TV Pro | 299 | 2499 |
Live and On-demand
One of the most basic and important features of F1 TV Pro is that you get to watch the races live and on demand. If you have tuned in late, you can watch the race from the beginning. You can switch the broadcast feed as per your choice. Moreover, you can switch to the onboard camera of any particular driver. From where you can access all the radio conversations between the driver and his team's pit wall.
F1 TV Pro also provides telemetric data in its feed. It contains live timings (sector-wise) and tire information.
Needs Stable Device
The first requisite of enjoying F1 TV Pro is having a stable device. It is advisable to use a PC/Laptop instead of your Mobile Phone. The lag it creates might be too much for your handy device. Hence, a bigger device is recommended.
One account can be used on up to six devices. Allowing you to add other laptops, tablets, or mobiles to show the live data feeds alongside your main screen – multiscreen viewing is one of the best ways to enjoy F1 TV.
Archives (Full Race Replay and Highlights)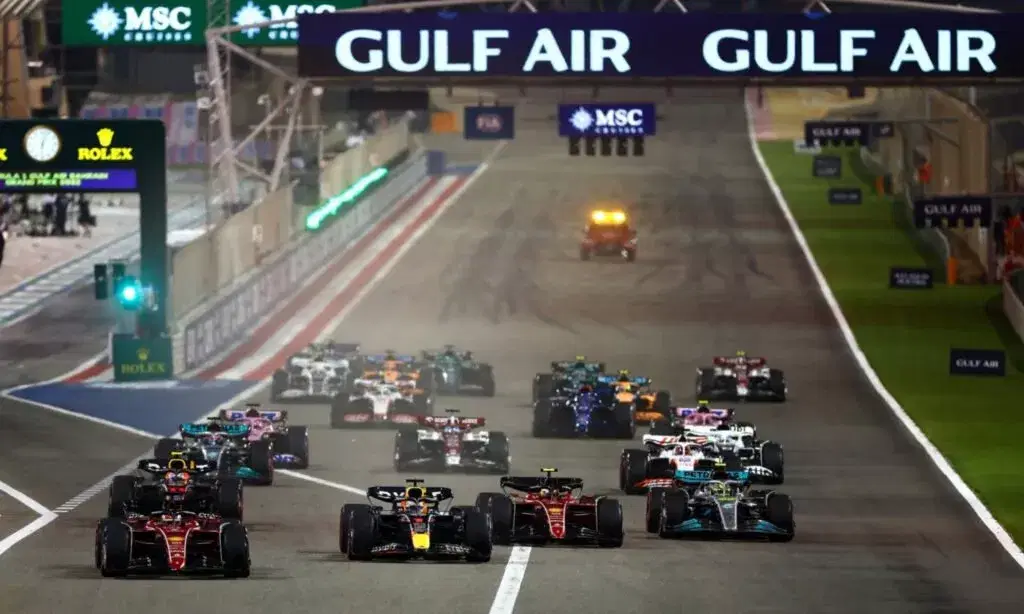 The archives section is a throwback heaven for anyone who is into the history of Formula 1. Apart from having the season review of each year, they have extended highlights for each event. Say, if you visit the year 2020 in the archives section, you will have the access to extended highlights, driver of the day highlights as well the filler contents like race debrief and Joylon Palmer's Analysis. It also has the pre-race and post-race press conferences of all the series races that took place that weekend. And of course, there is a full race recorded for people to watch (also the sprint races, if any).
Exclusive Documentaries
Following Liberty Media's intervention, Formula 1 has always tried to reach new audiences through cinematic appeal. Netflix's "Drive to Survive" is the prime example of one such venture. However, F1 TV also has its own documentary section which allows its users to dive deeper into the sport they love.
The "Inside Tracks" series makes the driver retell those classic races from their own perspective. One of the most famous episodes includes George Russell's infamous Mercedes debut in Sakhir 2020. "Beyond all the Limits" covers the 2021 title fight between Lewis Hamilton and Max Verstappen. "Chasing the Dream" follows the Formula 2 talent throughout. As they could well be the future world champions.
There is always "Inside Story" which is basically the cinematic highlight of a particular race. The series, which is a continuation of "Inside Tracks", takes you through the journey of a special achievement. Say, the race Max Verstappen won his second championship or the race Sebastian Vettel won his third championship. The series also includes moments like Carlos Sainz's first F1 win to Vettel's last farewell race.
They have a "Legends of F1" series which acknowledges the unforgettable legendary drivers like Alain Prost, Alan Jones, and Ayrton Senna to Sebastian Vettel, Michael Schumacher, and Lewis Hamilton.
Too Pricey?
If we compare the price of watching F1 in India from last year, the hike is almost three times. The yearly subscription of Hotstar was priced at 899 INR/year. Whereas Discovery+, which took care of Formula 2 streaming in the country, costed 399 INR/year. The yearly F1 TV Pro subscription costs almost two and a half thousand but it covers everything from Formula 1 to Formula 3 (add Porsche Super Cup in it). It's still too pricey by Indian standards. If you are ardent enough or all the above features are worth it, go for it.
For more updates, follow Khel Now on Facebook, Twitter, and Instagram and join our community on Telegram.