Hockey
Kovilpatti's Sports Hostel of Excellence – where it all started for Indian hockey star Karthi Selvam
(Courtesy : Special Arrangement)
The 21-year-old Selvam was part of the third batch that joined the sports hostel.
Tamil Nadu is known for producing several hockey stalwarts like Phillips, Vasudevan Baskaran, Goodsir Cullen, Ranganathan Francis, VJ Peter, Riaz. The state was also an important centre a few decades back which kept producing players for the national setup but in the late 2000's none of the native players made it to the national team and that drought continued for more than a decade.
In between this, a Sports Hostel of Excellence was set up to give state's top emerging young stars a chance to fine tune their skills and help them train in best conditions possible. N. Muthukumar, who is the head coach of the Sports Hostel in Kovilpatti explained Khel Now as to how the excellence started initially and how it has helped shape the career of several hockey players.
Initial Setup
Muthukumar iterated, "I joined the Sports Development Authority of Tamil Nadu (SDAT) as a visiting coach in 2015 and after working for two years here, the Sports Hostel of Excellence (SHE) was formed in Kovilpatti. The strength allocated to the centre was 30 but only 12 players turned up after being selected through a camp.
"Mareeswaran Sakthivel who was part of this batch — made his debut against Pakistan in the Asia Cup 2022 for the senior team. Many students did not turn up as they did not want to travel to an unknown place and joined few renowned colleges in cities.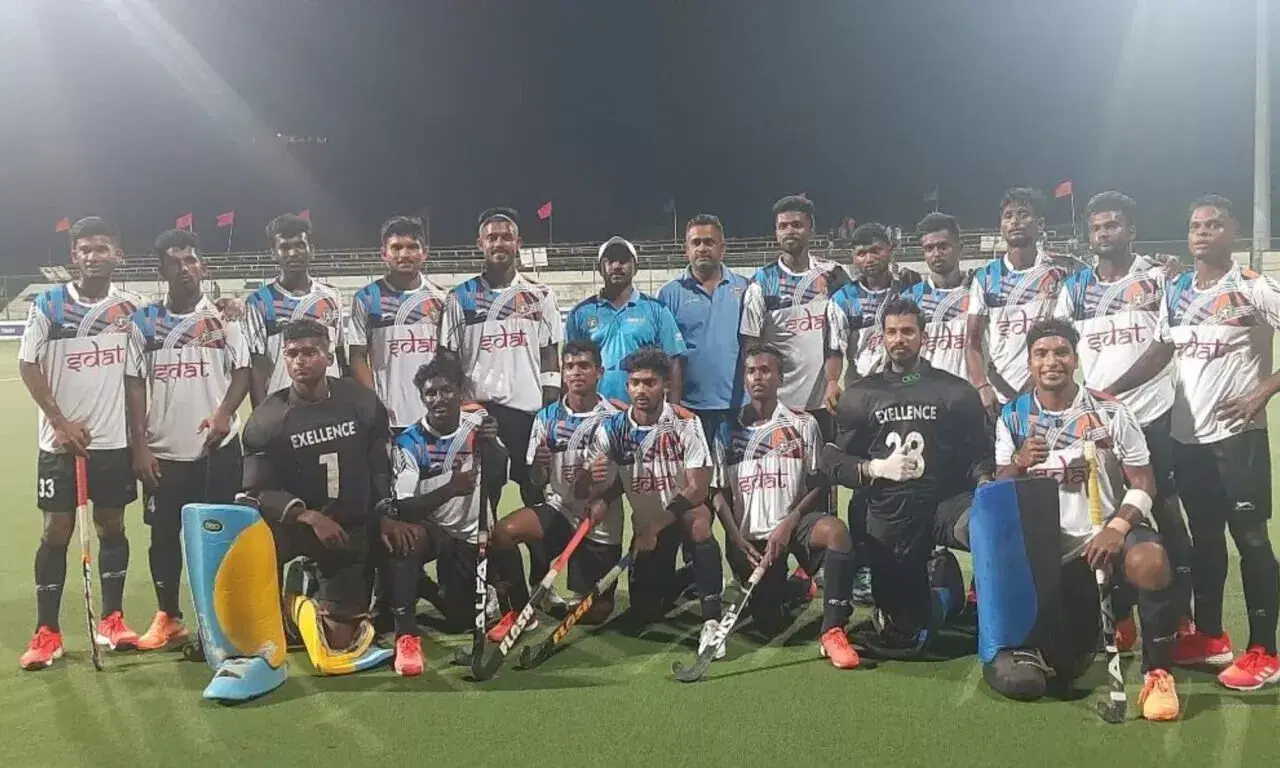 "We were not in a position to run the hostel with 12 students, so we put up another camp and selected another 12 students to make the total count 24 and carried forward this squad for a year. We did not have rooms to stay in the excellence in the beginning, so we booked rooms (dormitories) outside for rent and the students were paid the renumeration. Further, the government allotted funds for purchasing training kits and other equipment required.
"All the students couldn't be put in the same university or college. So, a few of them had to study in colleges which was 5 to 7km away from the ground. Travelling was an issue with bus facilities not available, so the students had to cycle to and fro. After finishing their practise in the morning, students used to attend classes and after 3 PM returned back to train again in the evening sessions.
"This routine was very hectic, but the students never complained rather wanted to achieve success by playing at the highest level," he added.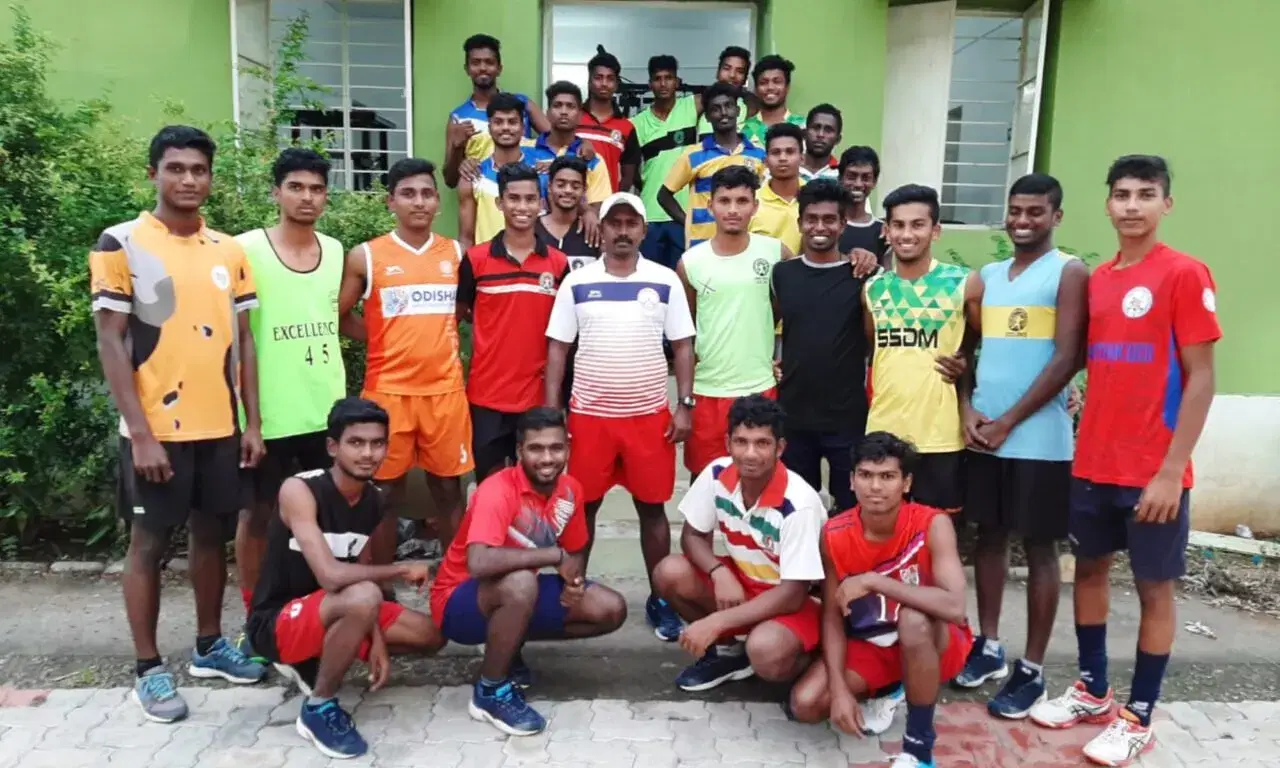 "Apart from this, we only had a normal gym with no major upgrades. One day on a random visit to Tuticorin, I found few gym equipments unused and asked the owner if I could use them. The owner obliged and we using a small truck transported all the equipments possible.
"We then allocated a separate room for the gym. This is how the gym was created back then. Also, the players after hectic training need to have good recovery sessions for which you need to have swimming pools etc., which wasn't present back then but now the govt is starting to help us in all ways possible.
"A player usually needs three basic facilities – 1. Stay and food, 2. College and 3. Training facilities and all the specified facilities were available in Kovilpatti which was an added advantage.
"In a years time, selection was held once again from which we selected eight members and also could reach the desired strength of the Excellence. Selvam Karthi was part of this eight member squad.
Why Sports Hostel of Excellence in Kovilpatti
"There are several clubs in Kovilpatti and each club has close to 100 players. For example, close to 1000 players practise everyday in the mornings and evenings. Majority of the people here play only hockey and all are very much passionate about the sport. This was one of the main reasons we selected Kovilpatti and now our Excellence alone has 15 players from Kovilpatti."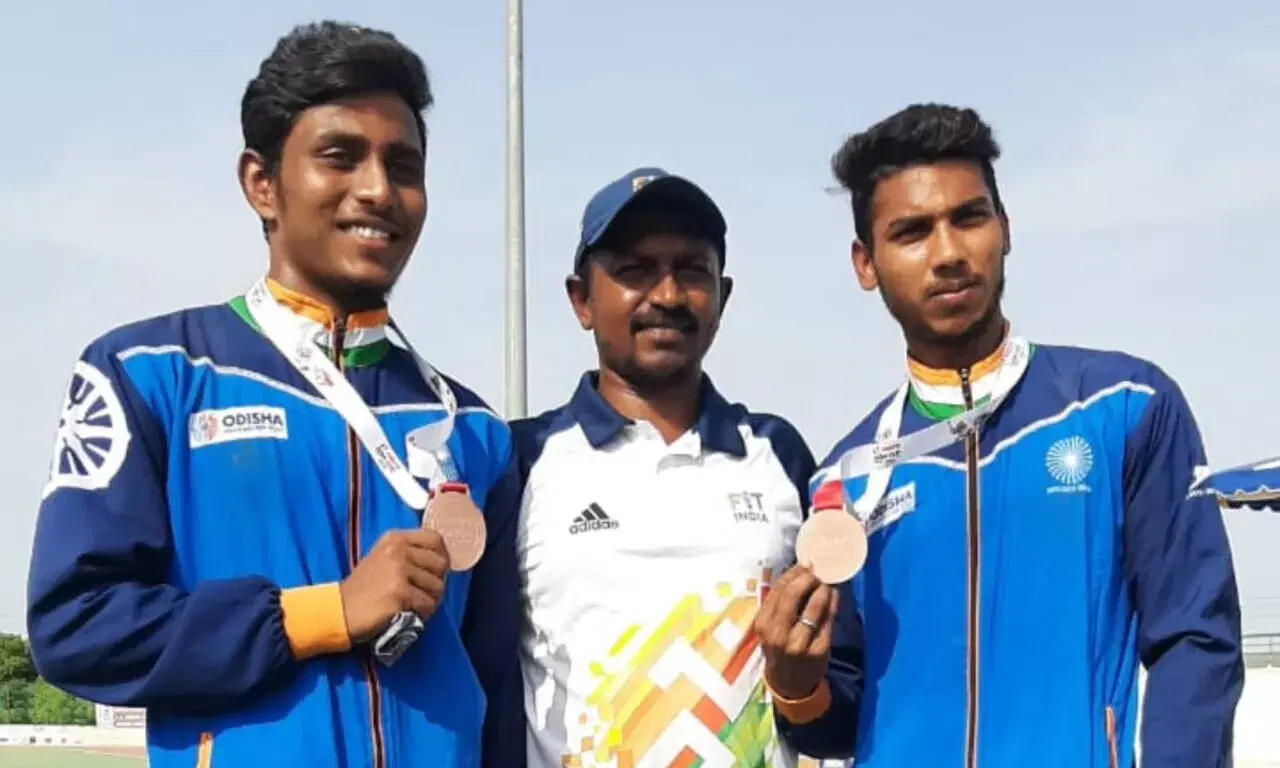 Success Ahead
"As mentioned earlier, at the start we couldn't fill the total strength at the excellence but now there are hundreds of applications coming in seeking opportunity to train here. After the success, many want to join Sports Hostel, but we are not in a position to accommodate such huge numbers currently.
"Karthi was the first player who got selected for the national camp (junior). In a junior national championship, Karthi Selvam was the highest goalscorer and this was one of the main reasons of him getting selected to the Indian camp. Tamil Nadu, at the junior meet, beat high profile teams like Punjab and Services which took many by surprise and from there on many started watching us play.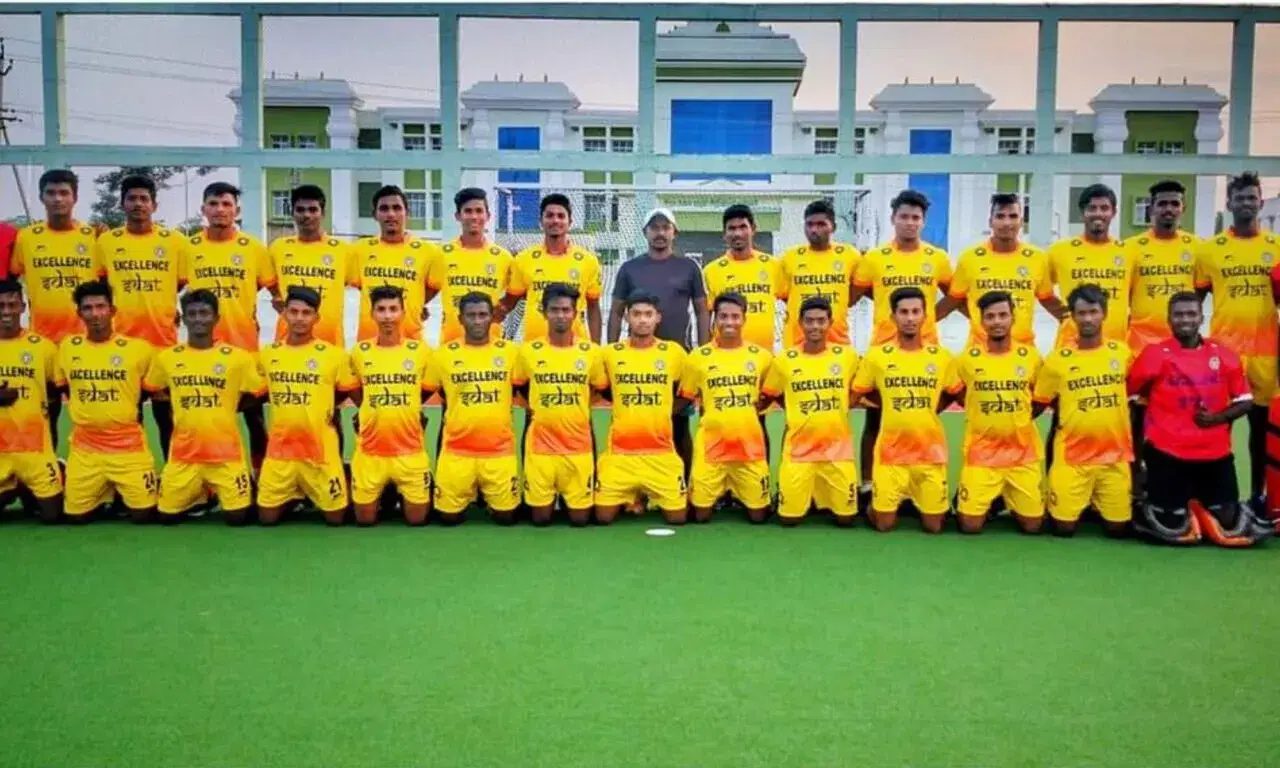 "Out of the whole Tamil Nadu squad, close to 12 members were from SHE which helped us churn out good results and with me being the head coach it was an added advantage as both me and the majority of students knew each other pretty well.
"Then in the new few months we participated in the Khelo India Games held in Guwahati in the U-21 category and here also we beat few strong sides, as a result of which Mareeswaran received a national camp call up for the junior team. Apart from Karthi and Mareeswaran, two other players — Selvaraj and Ajith were selected to NCOE (National Centre of Excellence) camp in Delhi.
Indian Sports Live Coverage on Khel Now
"Last year, the junior national championship was held in Kovilpatti and this time five players got selected for the national camp (junior camp) — Kaviarasu, Rishi Dev Arul, Dilipan, Aravind, and Sathish Kumar. Out of these five players, Sathish Kumar is still part of the junior national camp with Aravind getting shifted to NCOE in Delhi.
As a testament to our success, the state govt has allocated 7.5 crores for the upliftment of the training facilities.
"Several sports hostels back then did not have coaches, but now most of them have permanent coaches and the players are getting trained in the right way with proper guidance."
Role of Erik Wonink
Former junior women's national hockey team head coach Erik Wonink joined hands with SDAT as a high-performance coach on a one-year contract. The Dutchman has a wealth of experience in coaching and has travelled across Europe heading several clubs. Erik was present in the recently concluded Chief Minister's Trophy where school and college students from across districts participated.
"Erik is currently the high-performance director for Tamil Nadu hockey. His main role will be to develop the quality of hockey here through various programmes. In terms of infrastructure, we are looking at the number of turfs currently available for players to practise throughout the state and then understand where the development needs to be made.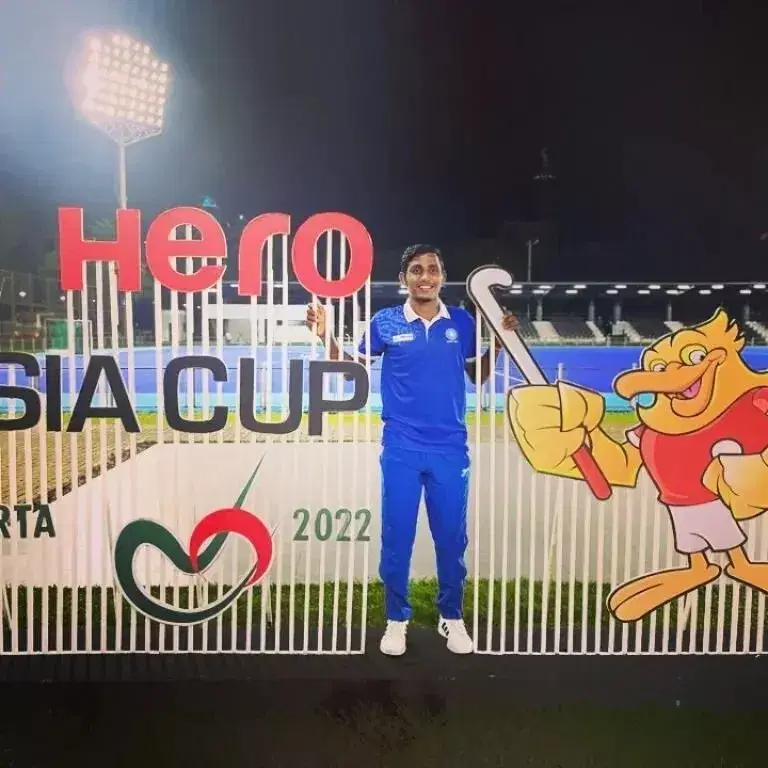 For example, in the western parts of TN (Dharmapuri, Krishnagiri, Ooty, Coimbatore etc) there isn't any sports hostel for training. Here the players do not have proper turf to practise while all the tournaments held from districts to national levels are conducted on astro turfs. Even after putting in hardwork, players from these region fail to put in the desired performance as the play changes completely and adapting in a short notice is next to impossible.
"In the initial interaction, we discussed on how to improve the basics and fitness levels of the players. Erik watches all our (coach) training sessions and tells us where we can improve in training players. Also, he has given all the coaches assignments with various topics in the ongoing Asian Champions Trophy 2023.
"I am given an assignment on penalty corners – in which I have to analyze on how the attackers and defenders are approaching the game. After the end of the tournament, we submit whatever we have noticed and he in return looks at how have we analyzed."
For more updates, follow Khel Now on Facebook, Twitter, and Instagram; download the Khel Now Android App or IOS App and join our community on Telegram.
posted in :