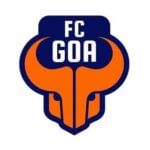 3-0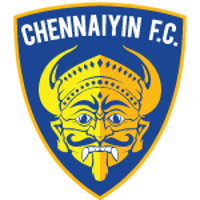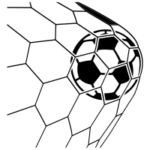 DOUNGEL 30′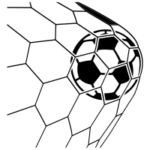 CORO 62′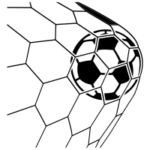 PENA 81′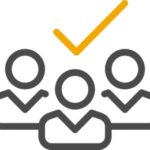 13,017
---
---
FULL-TIME:  FC Goa, despite staring with 8 Indian players and no foreigners on the bench, make short work of Chennaiyin FC. With the first 25 minutes see-sawing between both the teams, a Doungel tap-in was required to sway the momentum to the Goa side. The break came with FC Goa leading by a goal but more brilliance from Manvir Singh and Jackichand Singh allowed Coro to open his account for 2019-20 season with a peach of a goal.
Chennaiyin never really threatened after Doungel's opening goal and failed to make any concrete effort to trouble Nawaz in the Goan goal. Carlos Pena made it three when he flicked a peach of a free-kick past Vishal Kaith's near post. FC Goa were dominant without their foreigners and managed to see off Chennaiyin comfortably. They stay at home to face their foes from last year's final, Bengaluru FC while the Marina Machans go home where Mumbai City awaits them.
FULL-TIME: FC Goa 3- Chennaiyin 0
90+3′ Chhangte tries to run at Fall but the Senegalese defender sees it out for a corner. Can Chennaiyin salvage something here?
90 + 1′ FC GOA SUBSTITUTION Manvir Singh Out, Saviour Gama In.
90′ FC Goa haven't really been at their best here, especially with the likes of Edu BEdia, Hugo Boumous and Ahmed Jahouh missing this game. But their effort has been enough to make short work of John Gregory and Chennaiyin. They had been by far the better and more composed side. It should be a fine warning to the rest of the league with regards to the potential Lobera's squad has.
89′ FC GOA SUBSTITUTION Seiminlen Doungel Out, Liston Colaco In. The opening goal-scorer gets his well-deserved early shower.
86′ FC GOA SUBSTITUTION Jackichand Singh Out, Princeton Rebello In. The youngster gets a shot at the ending stages here.
85′ Manvir has had a brilliant game here today and he looks like he is having fun out there. He does well to retain and keep posession
81'AND IT'S THREE!!! Brandon delivers the resulting free-kick to the near post where Carlos Pena is there to turn it in for FC Goa. It is getting cozy for the Gaurs now.
80′  Yellow Card for Edwin Vanspaul for bringing down Coro. Free-kick for FC Goa.
80′ CHENNAIYIN SUBSTITUTION Masih Saighani Out, Nerijus Valskis In. Gregory is throwing everything out there.
79′ CLOSE!! Schembri makes a piercing run between Pena and Fall and he cuts it back to Rafael Crivellaro. The substitute runs and strikes but it misses the post.
76′ CHANCE! Confusion between Sabia and Goian gives Doungel space to take a shot but it goes wide off the far post.
75′ HOW HAS THAT NOT GONE IN!! Doungel feeds Jacki in with a brilliant ball that takes Jerry out of the picture. But the former Kerala Blasters man slices his shot far away from the post. He should have done better there.
73′  SAVE!! Schembri feeds Chhangte who takes a brilliant shot from the edge of the box. Nawaz rises up equally and sees it off.
72′ CHENNAIYIN SUBSTITUTION: Dragos Firtulescu Out,  Rafael Crivellaro In. Gregory going for fresh legs
66′ GOIAN HEADS WIDE! Dragos lines up a free-kick and Lucian Goian attacks it at the near post. He gets his head on to the ball but it goes wide.
62′ AND HE IS UP AND RUNNING!! GOA GOALLLL!!
Nawaz starts a counter and Manvir finds himself running in the final third with the ball. He feeds Jacki wide who finds Coro in the box. Coro's run evades Eli Sabia and he has time to take a touch before firing it past the helpless Vishal Kaith.
61′ Chhangte drives at Seriton but the Goan goes for another tackle and concedes a corner.
59′ Coro is looking more and more dangerous with every passing moment here. He is finding space and Doungel and Manvir are eager to take advantage of it.
56′ Schembri Goes close. The Chennaiyin midfielder turns his marker to create space but his chip to the far post goes wide. He had a few other options there.
55′ Coro feeds Doungel in the box but his cross evades everyone. Jacki recycles the ball and feeds Manvir who feeds Lenny. Lenny's cross is caught by Kaith.
52′ ON TIME!! Seriton times his tackle brilliantly this time to deny Chhangte space after Dragos puts the former Delhi Dynamos winger through on goal.
51′ Chhangte dangerously catches Coro in the final third. Free-kick for FC Goa.
49′ Foul called against FC Goa. Free-kick comfortably collected by Nawaz
46′ FC Goa gets us underway in the second half.
HALF-TIME SUBSTITUTION: Anirudh Thapa in for Dhanpal Ganesh. John Gregory has opted for a more attacking change in the middle of the park.
HALF-TIME: It's the Gaurs with the lead at the break here. Doungel's goal is the difference in the Fatorda Stadium at the turn off the half. They have been the deserving team and were dangerous for major parts of the first half. Brandon has been a revelation in his deeper role distributing the ball brilliantly and holding the team together. Doungel and Manvir have also impressed for the hosts. Chennaiyin, on the other hand have had flashes of moments with Eli Sabia going close with the header while Chhangte had a tame shot saved.  They have been pressing within their own half and John Gregory's side will have to come out of their shell in the second half and press higher up the pitch. This could also leave holes for Lobera's side to exploit.  An entertaining second half awaits.
45+1′ Half-time whistle. FC Goa 1- Chennaiyin 0
45+1′ Thoi Singh floats a hopeful cross in which was seen out for a corner by Seriton. Dhanpal tries his luck from the resulting set-piece but it goes agonisingly wide.
43′ CORO TRIES HIS LUCK! Brandon plays the ball to Coro on the edge of the box. The Spaniard tries to curl one in at the bottom corner but Vishal Kaith does well to parry it for a corner.
42′ WHAT A SHOT!! Seriton feeds Brandon and the Goan goes for goal from distance with the ball just skipping over the bar. Vishal Kaith looked like he was scrambling there.
40′ OFFSIDE! Chhangte finds himself offside after being played through by Masih. That looked very fine there.
38′ Manvir does brilliantly to skip past two challenges and he finds Jackichand in the box. Jacki tries to go for goal but sees his effort blocked.
36′ We can expect more openings for Goa now as Chennaiyin look to surge forward for an equaliser.
33′ The crowd has become more lively after the goal. They are really energising the atmosphere here.
30′ GOA GOALLLL!!! It's DOUNGEL. The new signing has done it for FC Goa and Sergio Lobera.
Brandon works it wide to Seriton who cuts it back for Manvir. Manvir drives in and his deflected cut-back falls to the feet of Doungel who makes no mistake with the finish.
25′ CHENNAIYIN AGAIN GOES CLOSE!! Schembri feeds Chhangte in the box. The youngster skips past Fall and tests Nawaz with a rather lame shot. That should have bulged the net there.
22′ CHENNAIYIN GO CLOSE!! Nawaz's turn to shine as the young shotstopper denies Eli Sabia's header at the near post
20′ CLOSE!! Manvir turns and takes a wonderful shot at goal after being fed by Doungel. Vishal Kaith parries it brilliantly to keep the scores level.
19′ Coro feeds newbie DOungel through but Kaith comes out and does just enough to prevent a proper shot at goal
17′ A dangerous ball from Masih. Mandar sees it out for a corner gladly as Thoi Singh was lurking behind him
15′ First card of the game for Lenny Rodrigues for bringing down Jerry dangerously.
11′ HUGE PENALTY NO CALL Dragos Firtulescu runs through on goal and Seriton Fernandes brings him down but the referee waves play on. That was a clear penalty there and John Gregory would be mad that the referees haven't given it. Seriton could also have been sent off.
9′ The Gaurs have settled in beautifully here. Understandably, they are seeing a lot of the ball with Chennaiyin largely depending on counters.
6′  Jacki looks lively for the hosts' early in this tie. His efforts yield another corner which goes to waste as the ref calls a foul against Goa.
5′ Brandon's long ball finds Jacki on the flank but Jerry sees it out for a corner
2′ Chennaiyin are defending very deep here. Carlos Pena's hopeful long ball avoids everyone and goes for a Chennaiyin goalkick.
1′ And we have KICK-OFF! We are underway at the Fatorda Stadium in Goa. Chennaiyin starts the game in all blue.
7:26 PM The teams are here and it is about to get underway! I hope you are as excited as I am!!
7:25 PM It is a highly exciting atmosphere in Goa with all the fans bringing their maximum energy to the ground today. Fatorda has always been an amazing stadium to pay in for Lobera's Gaurs. With Ogbeche already taking two big goal-like steps ahead in the Golden Boot race this season, all eyes will be on Coro and how he will start the 2019-20 ISL season.
7:20 PM The last time these two sides faced was in the Hero Super Cup final. FC Goa got the better of the Marina Machans, in a very edgy affair at the Kalinga Stadium in Bhubaneshwar, with Brandon Fernandes' winner in the 64th minute crushing Chennaiyin's hopes.
7:10 PM Chennaiyin also lines up in a 4-2-3-1 with Andre Schembri leading the line with new-signings Chhangte and Dragos supporting from the flanks. Thoi Singh is likely going to play the No.10 role. A notable name missing from the playing eleven is Nerijus Valskis, with the Lithuanian footballer making the bench for this fixture.
7:05 PM Chennaiyin FC is banking on redemption from last season and they have strengthened their squad over the break bringing in Lucian Goian from Mumbai City FC to marshall their defense. He captains the side today which features talented midfielder Dhanpal Ganesh along side Afghan Masih Saighani in the midfield.
7:00 PM The focus will be on newcomer Seiminlen Doungel and how he will manage to fit into Lobera's famed attacking system. Goa will likely set themselves up in a 4-1-4-1 with Lenny Rodrigues holding the fort in the midfield behind Brandon, Manvir, Jacki, and Doungel
6:55 PM Sergio Lobera will need the crowd to be behind his team this fixture, especially considering that a few key names are missing from the team sheet. Edu Bedia, Hugo Boumous and Ahmed Jahouh(suspension) don't feature in the matchday squad but the Spaniard has still managed to set-up a dangerous squad here.
6:50 PM  Here is the bench from both the sides for the evening:
FC Goa: Naveen Kumar, Amey Ranawade, Chinglensana Singh, Mohammed Ali, Saviour Gama, Princeton Rebello, Liston Colaco
Chennaiyin FC: Karanjit Singh, Laldinliana Renthlei, Tondonba Singh, Anirudh Thapa, Rafael Crivellaro, Nerijus Valskis, Rahim Ali
6:45 PM FC Goa: Mohammad Nawaz(GK), Len Doungel, Ferran Corominas, Manvir Singh, Brandon Fernandes, Jackichand Singh,  Carlos Pena, Seriton Fernandes, Lenny Rodrigues, Mourtada Fall, Mandar Rao Dessai.
Chennaiyin FC: Vishal Kaith(GK), Edwin Vanspaul, Lucian Goian, Eli Sabia, Jerry Lalrinzuala, Masih Saighani, Dhanpal Ganesh, Thoi Singh, Lallianzuala Chhangte, Dragos Firtulescu, André Schembri.
6:40 PM This has always been a closely contested rivalry. The teams have met 13 times and won six each. With one game ending in a draw. Also, these two teams have scored 45 goals between them in this fixture. So, goals are guaranteed tonight.
6:35 PM FC Goa, the favourites of many for the crown begin their campaign against Chennain FC. This is your host Atrayo Bhattacharya. Keep it right here for all the updates.
Welcome to ISL 2019-20 FC Goa Vs Chennaiyin FC live commentary of Khel Now, where we will bring you all the live action from the Jawaharlal Nehru Stadium in Goa.
FC Goa Vs Chennaiyin FC Kick-Off: 7:30 PM IST.
To read match preview, click here.
To read pre-match press conference of the game, click here and here.
John Gregory revealed he is happy that Ahmed Jahouh will not be playing on Wednesday evening.
"Jahouh is probably my favourite player and has had a huge impact in FC Goa's performance. I am very happy that he is not playing," the Englishman quipped.
Sergio Lobera feels it is important to finish top of the table
"This is a different year and very difficult as well. We want to finish top of the table. Playoffs are necessary, but this season it is important to top the league table, considering we will have the opportunity to represent the country in Asia," the Spaniard said.