Tokyo Olympics
"Tokyo Olympics will be a good tournament for us," feels Vandana Katariya
By

Shaunak Ghosh
Estimated reading time: 5 minutes
The Indian women's hockey forward discusses how she overcame difficult situtations in her life.
Vandana Katariya has been an essential part of the Indian women's hockey team setup, ever since making her debut with the senior squad aged just 17 in 2009. She has gone on to form an experienced attacking line, alongside Rani Rampal. Katariya has made 240 international appearances for the country, netting 64 goals.
The journey to becoming a prolific goal-scorer for the national team is the result of several years' determination and self-belief. In an exclusive conversation with Khel Now, the forward spoke about the difficulties during the pandemic, her childhood, expectations at the Tokyo Olympics and more.
Tough time amidst the pandemic
The country is currently going through a very tough period because of the COVID-19 pandemic. Vandana Katariya recently lost her father Nahar Singh, who was a master technician with the Bharat Heavy Electricals Limited (BHEL). Her father has been a big inspiration for her and had always encouraged and motivated her. She revealed that it was mentally challenging to focus on the task at hand during such a situation.
"My father recently expired. We didn't get many breaks. Ever since COVID-19 started, our staff and trainers gave us workout routines. We did our workout in our room itself. Running and everything else was done inside the room. The focus was on maintaining our fitness, but all things had to be done by staying inside a room," Vandana Katariya revealed.
The beginning of an extraordinary career
Vandana Katariya hails from the town of Roshnabad, in Haridwar district of Uttarakhand. Hockey was not a sport that she had naturally picked up, but once she was introduced to it, there was no looking back.
"I used to play Kho-kho, athletics and football when I was a child. My sister Rina Katariya used to play hockey. One day, I casually played hockey and did some good dribbling. So, everyone started to praise me. Since then, I started playing hockey, in the year 2005. I represented Uttar Pradesh as I had started playing hockey from Meerut. I used to live in a Lucknow hostel and that's how I got selected for the camp," she remarked.
A goal-scorer with an unique mentality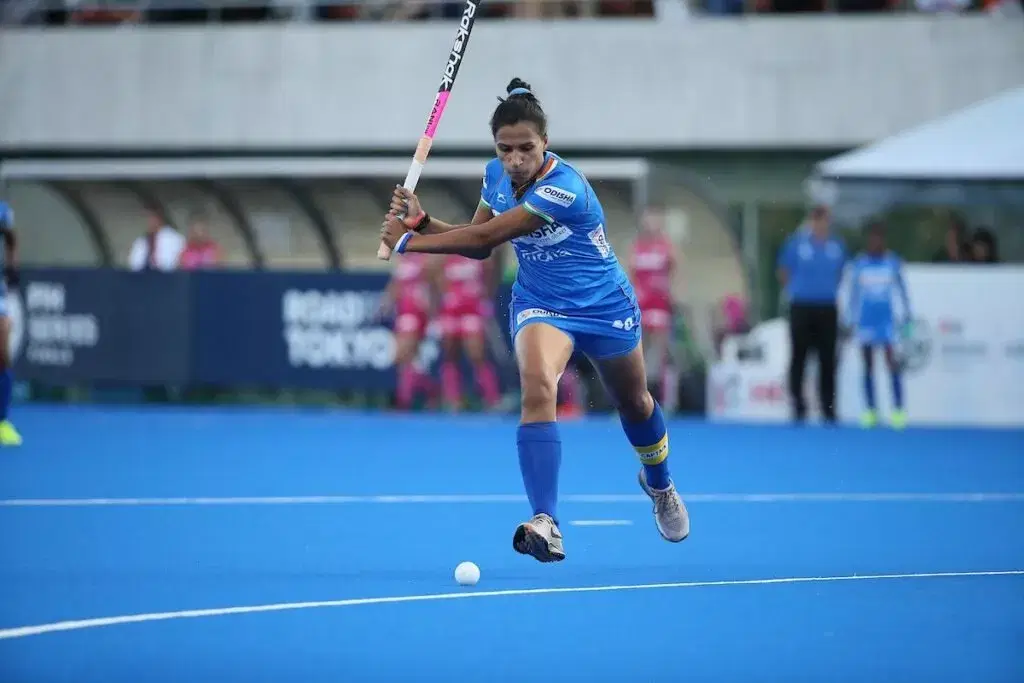 Vandana Katariya has scored 64 international goals in a career spanning over 12 years. Some of these goals were scored in major international tournaments. However, unlike a typical forward, Katariya refuses to take all the plaudits for her goalscoring prowess.
"I just score goals. But, it is the team effort that should be acknowledged. It all starts with the goalkeeper and the defenders," she felt.
Vandana Katariya was India's highest scorer at the 2013 scorer Women's Hockey Junior World Cup .Speaking about it, she revealed that it was one of the most memorable tournaments in her career.
"It was a really good tournament and is one of the most memorable tournaments for me ever since I started playing the sport. Every goal I scored was the entire team's goal," she remarked.
"Bronze medal at Junior World Cup, qualifying for Rio 2016 after 36 years and silver medal at Asia Cup are the best tournaments of my career," she added.
Vandana Katariya disclosed that former Argentine superstar Luciana Aymar, popularly known as La Maga, has been a big influence in her career. "She (Luciana Aymar) possesses great skills. In my early days, I had watched her play and used to admire her. I like everything about her and try to incorporate things from her game into mine," she said.
Words of praise for Sjoerd Marijne
The Indian women's national team has grown leaps and bounds ever since the appointment of Sjoerd Marijne. The Dutchman has instilled a mental toughness amongst the girls. Under his stewardship, the team has managed to break into the top 10 in the FIH World Rankings. Vandana Katariya was quick to point out the influence of the coach on the national team.
"He is a very motivational coach. We have team meetings under his able guidance before every match. Against the USA in the Olympic qualifiers in Bhubaneshwar, we didn't play well in the first two quarters and conceded a goal. When we came back to the changing room, he gave a very motivational speech which had given us a lot of energy. He has played an instrumental role in the team qualifying for the Olympics," she felt.
Expectations for Tokyo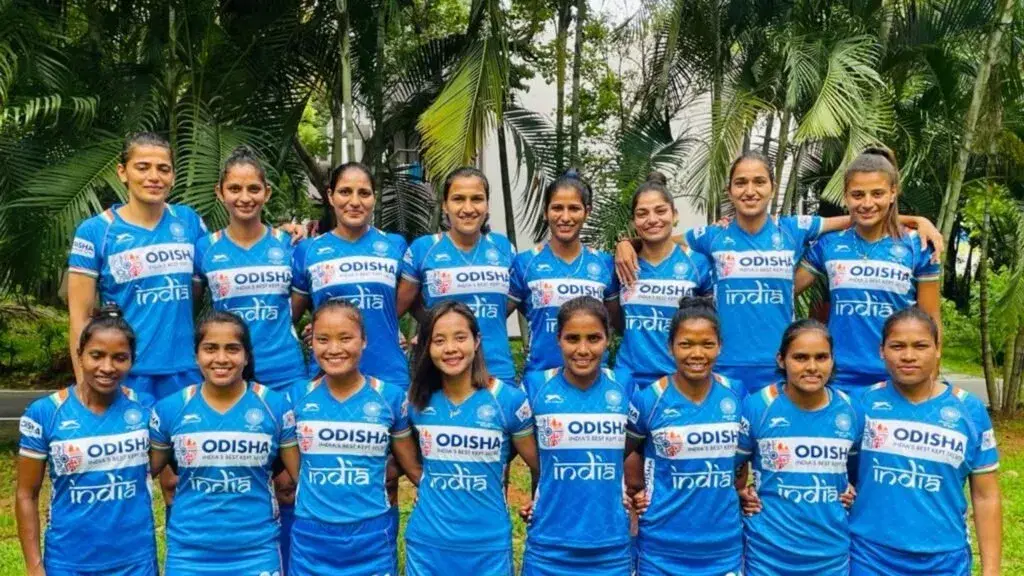 The experienced forward also spoke about the team's preparations and expectations for the upcoming Tokyo Olympics. The Indian women's team qualified for the Tokyo Olympics after a 6-5 aggregate win against USA in the Olympic qualifiers in 2019 in Bhubaneshwar.
"The team has a good experience now. We are one of the fittest teams. There is a lot of heat and humidity in Tokyo. We are practising according to the climatic conditions here. Hockey is a team game. Every player has some qualities which makes a good team. The blend of youth and experience in our squad will be helpful for us," Vandana Katariya quipped.
Katariya also said that the team will learn from the mistakes at Rio 2016 and use the experience as a stepping stone for greater things ahead. "Actually, we had qualified (for the Olympics) for the first time in 36 years (in 2016). The mistakes we had committed in Rio will not be repeated in Tokyo. Unlike now, we didn't have much experience back then. We learned a lot from that tournament and will utilize that in Tokyo."
In Tokyo 2020, India is in Group A alongside Germany, Great Britain, Netherlands, Ireland and South Africa.
"Our first match is against Holland. We want to start strongly and will think about our matches one by one. Our team is really good now and has improved a lot in the last couple of years. I am hopeful that Tokyo Olympics will be a good tournament for us. Need to have a cool mind and perform well as a team at the Olympics," she signed off.
For more updates, follow Khel Now on Twitter, Instagram and join our community on Telegram.