WWE
WWE Money in the Bank 2023: Rumor Roundup
By
Ruby Agarwal
As the anticipation builds for WWE's highly anticipated Money in the Bank event, fans and wrestling enthusiasts have been buzzing with rumors and speculations. From surprising absences to potential winners and unexpected career moves, here's a roundup of the latest rumors circulating in the wrestling world.
1. Cody Rhodes could be soon found heading to Hollywood: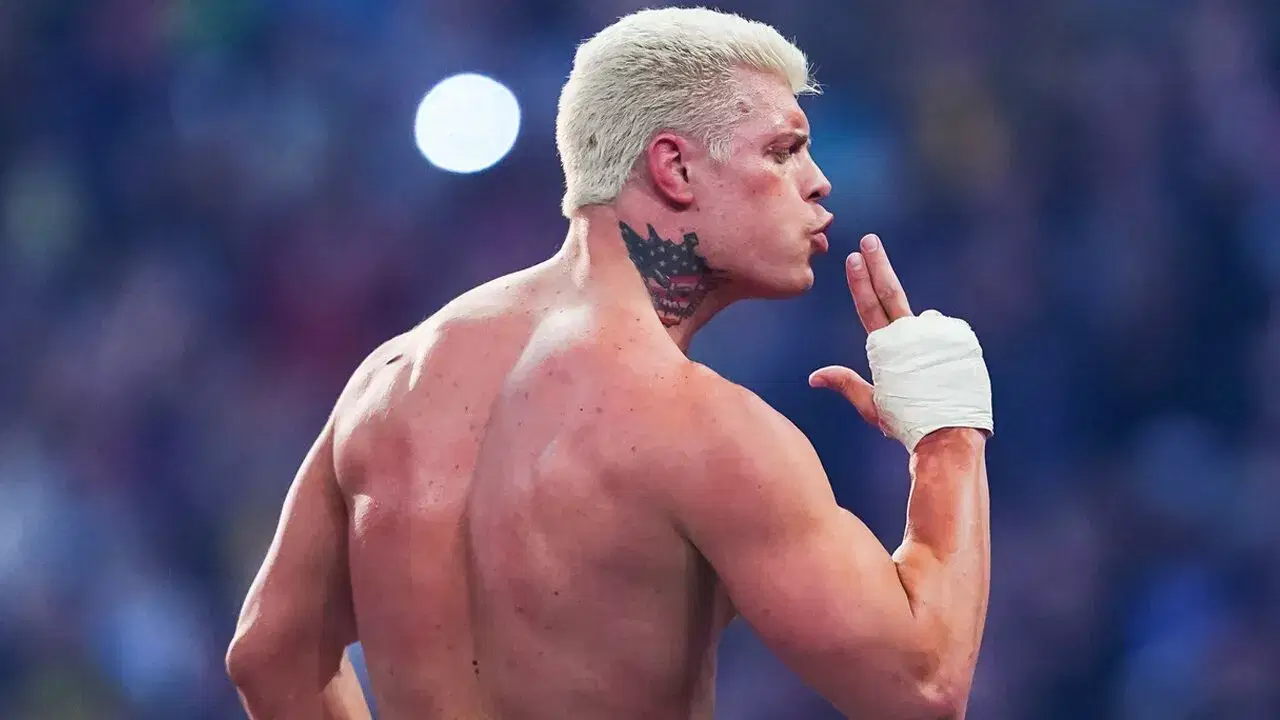 In a surprising rumor, it is speculated that Cody Rhodes, a prominent figure in AEW, could be eyeing a move to Hollywood. While Rhodes has achieved considerable success both in the ring and behind the scenes, rumors suggest that he might explore opportunities in the entertainment industry. This potential transition could see Rhodes branching out into acting or other ventures, bringing his charisma and star power to a wider audience.
2. WWE could send Dominik Mysterio to NXT:
Dominik Mysterio, the son of legendary wrestler Rey Mysterio, has been making waves in WWE since his debut. However, recent rumors indicate that WWE had considered sending him to NXT, their developmental brand. This decision, if true, could provide Dominik with the opportunity to further hone his skills and gain valuable experience against some of NXT's top talents, ultimately elevating his in-ring abilities.
3. LA Knight "leading" candidate to win Money in the Bank 2023:
The coveted Money in the Bank contract, promising a guaranteed championship opportunity, has always been a game-changer. Rumor has it that LA Knight, known for his charisma and in-ring abilities, is the frontrunner to secure this year's contract. Should Knight emerge victorious, it could mark a turning point in his career, propelling him into the championship spotlight and altering the landscape of WWE.
Also Read: Rumors: WWE planning for Logan Paul to win Money in the Bank 2023
4. Roman Reigns could miss major WWE event ahead of SummerSlam:
One of the most significant rumors involves Roman Reigns, WWE's current Universal Champion. Speculation suggests that Reigns may miss the Money in the Bank event, leaving fans wondering how this could impact his ongoing reign. If true, this opens up intriguing possibilities for other superstars to shine in his absence and potentially challenge his dominance leading up to the grand SummerSlam showdown.
Conclusion:
As Money in the Bank approaches, the wrestling community is abuzz with speculation and excitement. While these rumors should be taken with a grain of salt, they certainly add an extra layer of intrigue to the upcoming event. Whether it's the absence of Roman Reigns, the potential rise of LA Knight, Dominik Mysterio's potential detour, or Cody Rhodes' potential Hollywood aspirations, the wrestling world eagerly awaits the unfolding of these stories. Until then, fans can only wait and see how these rumors play out and how they will shape the landscape of WWE in the months to come.
For more updates, follow Khel Now on Facebook, Twitter, and Instagram and join our community on Telegram.