WWE
Top five WWE Superstars who are unbeaten at Survivor Series
By

Soniel
Survivor Series is one of WWE's "Big Four" events
We don't call it Survivor Series for nothing. Survivor Series is one of WWE's "Big Four" events. It has a rich history of epic showdowns and iconic moments. This pay-per-view's centrepiece is the Traditional Survivor Series Tag Team Elimination Match, which typically pits teams of four or five against each other.
With a larger pool of superstars competing, it seems improbable that any would escape unscathed. Yet, wrestling history has seen some remarkable individuals who have conquered all odds, emerging from Survivor Series unblemished. In this article, we delve into the top five WWE superstars who have maintained an unbeaten streak at this iconic event.
5. Goldberg
WWE Hall of Famer Goldberg is an imposing force within WWE history, known for his destructive prowess. While he hasn't competed in a traditional Survivor Series elimination match, his two classic singles victories are worth praising. In 2003, Goldberg defeated the legendary Triple H to retain the World Heavyweight Championship. Thirteen years later, at Survivor Series 2016, he astonished the WWE Universe by vanquishing 'The Beast Incarnate,' Brock Lesnar, in a mere one minute and twenty-six seconds.
4. Rick Rude
'Ravishing' Rick Rude, another WWE Hall of Famer, displayed an envious record at Survivor Series, with three consecutive elimination match wins. In 1987 and 1988, he teamed with WWE Hall of Famer Andre the Giant to defeat formidable opponents. His third appearance in 1989 elevated him to the role of team captain as 'The Rude Brood' overcame 'Rowdy' Roddy Piper's 'Rowdies,' a feat that continues to stand as an exceptional achievement.
3. 'Macho Man' Randy Savage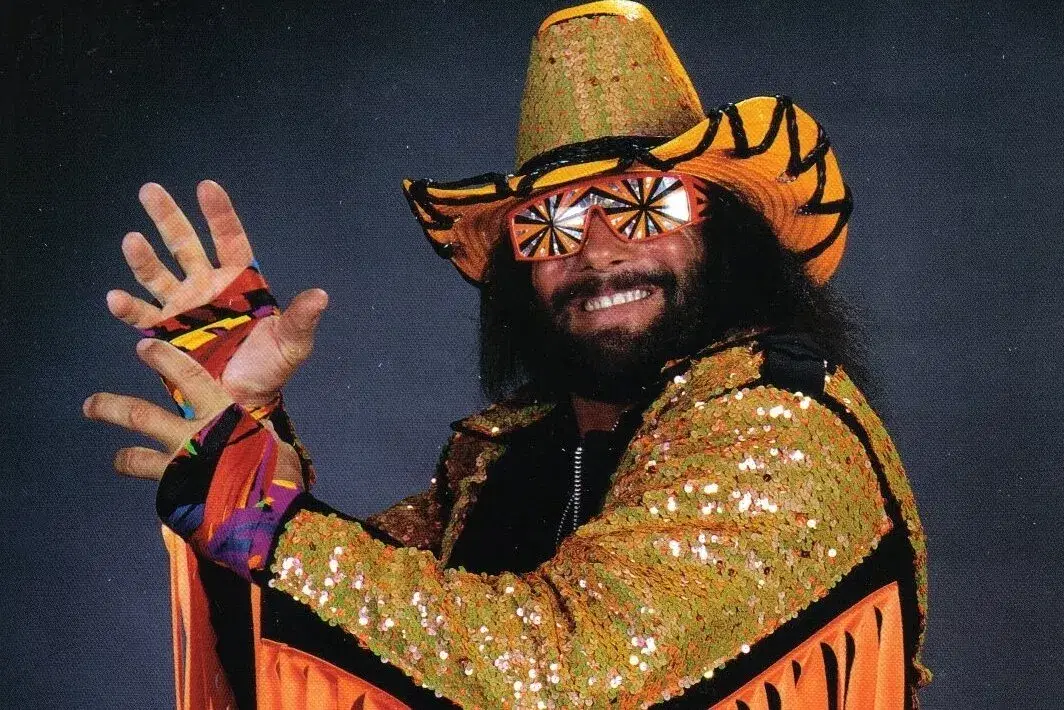 A WWE Hall of Famer, the late 'Macho Man' Randy Savage, was a charismatic and agile superstar who left an indelible mark on the industry. He boasts a perfect 5-0 record at Survivor Series, notching up victories in traditional Survivor Series elimination matches and a tag-team encounter. Savage's journey began in 1987, where he secured victory in the inaugural 5-on-5 elimination bout.
He continued his winning spree in the 1988, 1989, and 1993 editions, cementing his place as a Survivor Series legend. In a tag team victory during the 1992 edition, Savage partnered with the late Mr. Perfect to outlast the competition, emphasizing his enduring impact on this storied event.
2. The Ultimate Warrior
The late Ultimate Warrior, another WWE Hall of Famer, was renowned for his electrifying entrances and immense energy. Warrior, like Savage, remained undefeated at Survivor Series with an impressive record of three victories, all achieved in traditional Survivor Series elimination matches.
His dominance in 1988, 1989, and 1990 culminated in his team emerging victorious, and Warrior standing as the sole survivor each time. This streak solidified his legendary status at the Survivor Series.
1. Bobby Lashley
Bobby Lashley, one of the current WWE roster's most prominent stars, boasts a flawless record at Survivor Series. Lashley's journey began in 2005, where his Team SmackDown defeated Team RAW in a traditional elimination match. The following year, he clinched his second win as part of Team Cena against Team Big Show. Over a decade later, Survivor Series 2018 saw him emerge victorious in another elimination match as part of Team RAW against Team SmackDown. Lashley's fourth and final win came in 2020 as the United States Champion, where he triumphed over Sami Zayn in an inter-brand Champion vs. Champion Match.
With a perfect four out of four, Bobby Lashley has indisputably established himself as a formidable force at Survivor Series, a testament to his dominance in WWE.
These remarkable superstars, each with their unique charisma and wrestling styles, have etched their names into the annals of WWE history by remaining unbeaten at Survivor Series. Their enduring legacies continue to captivate fans and serve as a testament to their prowess within the squared circle. As Survivor Series continues to evolve and create new memories, the question remains: Who will be the next superstar to join this exclusive list of Survivor Series undefeated legends?
For more updates, follow Khel Now on Facebook, Twitter, and Instagram and join our community on Telegram.
posted in :