ISL- Indian Super League
It is a great feeling: Kerala Blasters assistant coach Frank Dauwen
By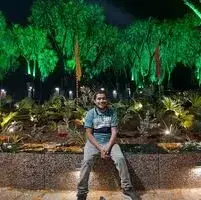 Rutvij Joshi
Kerala Blasters won the ISL opener by a goal
Kerala Blasters started their ISL campaign in handsome fashion after beating arch rivals Bengaluru FC by 2-1 . Kerala Blasters opened their account thanks to an own goal by Keziah Veendrop. The Kochi based side doubled their lead when their captain Adrian Luna slotted it home after a goalkeeping error by stand-in skipper Gurpreet Singh Sandhu. For Bengaluru, summer acquisition Curtis Mane scored the goal for the visitors on his Indian Super League debut
Kerala Blasters assistant coach Frank Dauwen spoke to media after the game and shared his thoughts. Full excerpts of the press conference here.
Thoughts on crowd support and a win without Rahul KP and Bryce Miranda
The official attendance of the first ISL game of the season was more than 34000 and the Manjappadas were right behind their team from the first minute. The Belgian shared his thoughts on the crowd support . Frank Dauwen also spoke about winning the game without 2 key domestic players Rahul KP and Bryce Miranda.
"Yeah, it is a great feeling. I think also for our supporters, when you see today with how many people there are, so how they support. Also as a coach it is amazing when you can coach that team but also for the players it's amazing to play with this crowd so fantastic. And okay Bryce Miranda is not here also Rahul is not here so they play games with Asian Cup (Games) but yeah that's what happened so (we were without)two wingers without Bryce, Rahul but the other players did a fantastic job today. So I'm very happy," he quipped.
Thoughts on the game
The KBFC assistant coach then shared his views on the game and said, "The first game is always difficult. So you have to see the first game of competition is very difficult. But we start in a good defensive way. And then hopefully on the ball we create more chances. But in the first half only the defensive tasks were good. For me, on the ball, when we had the ball, it was more difficult. But then we scored on set-pieces, I think, with corners, and then it's more easier. And then the team was waiting, so the team called a little bit back, and of course, Bengaluru was there to make the equaliser. But then Luna, I think a mistake of goalkeeper for 2-0 and then we have everything in our hands"
Set Pieces are important: Duawan
Both the goals KBFC scored came via set -pieces, however KBFC failed to create chances via open play during the game. When quizzed if it worried him, he answered "I think set-pieces are also important. When you see games, how many goals are scored on set-pieces, it's very important. It's an easy goal. But OK, in the normal way of playing, it can be better. That's what I told you before. So in a defensive way, we are very good. I think they don't have good chances also possibilities so defensive was a good but offensively we have to work on it."
Honest assessment of the game
Kerala Blasters scored an own goal from set piece and second via goalkeeping error. He was asked to share an honest assessment of the game. "It's true that we scored on set pieces and one mistake. So one own goal and I think the goalkeeper made a mistake. But those goals count also, no problem. But don't forget, in the preparation we had a lot of problems, bad luck with injuries. For example, Marco, Pandita, Timmy is not there, also Saurav. Now Bryce, Miranda and Raul is also not there. So it was difficult to work on that because we have 7, 6, 7, 8 players less. So only the last two weeks in Dubai, in the preparation, players are back. So it's normal that we need more time in offensive way to make chances, to create chances. That's normal I think that counts is the three points. And this we did today," he quipped
Thoughts on Peprah and Diamantakos playing together
Frank Dauwan gave his assessment of Kwame Peprah and Greek striker Diamantakos can play together once the latter is fit.
"I think yes. Pepra is indeed a player who can play with the back to the goal. Demi is more a player who drops between the lines. Those two are complemented. But we need time and we have more chances so we can rotate with Luna. We have also Pandita. I think we can rotate a lot this season. When everybody is fit, they have to fight to be in the starting eleven." he mentioned
Thoughts on Mohammed Aiman
Mohammad Aiman was part of the KBFC squad last season but did not play for the senior side. However, he was a lively figure in the game. The assistant coach shared his review by saying, " I think Aimen played today a great game but also last year he was with us, especially in training. He played no games last year but he showed in training that he is a player with a lot of qualities. A good winger with good technique. He can play through the lines, he can go 1v1 with the defender. So when you can bring this level on his first game in ISL, then I think you have very good qualities."
Thoughts on Sachin Suresh
Kerala Blasters started young Kerala goalkeeper Sachin Suresh in goal and the youngster had a decent outing in the first game of the season. The coach commented on his inclusion and concluded "I think we know Sachin also from last year because we know he is a young player with qualities. We have also Gill, he went to East Bengal. So, because we believe in Sachin, so we have one young, good goalkeeper with future experience with Karinjit. So, I think it's a good mix, those two. And in the preparation, goalkeeper coach now he decide for Sachin as number one. So he did it good now maybe confidence and he can step up every week."
For more updates, follow Khel Now on Facebook, Twitter, Instagram, Youtube; download the Khel Now Android App or IOS App and join our community on Whatsapp & Telegram.