EA recently announced that they are considering ending their naming rights agreement with FIFA.
The future of FIFA gaming is uncertain after EA Sports issued a statement stating it is "considering removing the name FIFA from its football game series." EA have stated that they will not stop making football games, but are considering ending their naming rights agreement with FIFA. However, they will be keeping all its other official partnerships and licenses, including those with tournaments and leagues like the UEFA Champions League, Premier League, Bundesliga, La Liga intact. This means the name of the series could be changed and FIFA 22 could well be the last game to carry the FIFA tag.
Since 1993, the EA Sports FIFA series has given us some masterpieces and others that were utter disappointments. Today, we take a trip down memory lane and pick our top 10 FIFA games:
10. FIFA 16
When FIFA 16 was announced, EA Sports came up with new exciting additions like the inclusion of women's football and fancy new features like No Touch Dribbling, Clinical Finishing, Confidence in defending and so on.
FIFA 16 was much hyped and delivered on the promise. The game was similar to FIFA 15, but with a much better soundtrack, some added cut-scenes and improved graphics.
9. FIFA 19
FIFA 19 was a distinct improvement in the FIFA segment over the years. The game came with a plethora of new modes and significant gameplay tweaks.
It was in this game that EA finally acquired the official license of the UEFA Champions League. This made players even more excited for the game. FIFA 19 was an enjoyable game as compared to its latest entries.
8. FIFA 18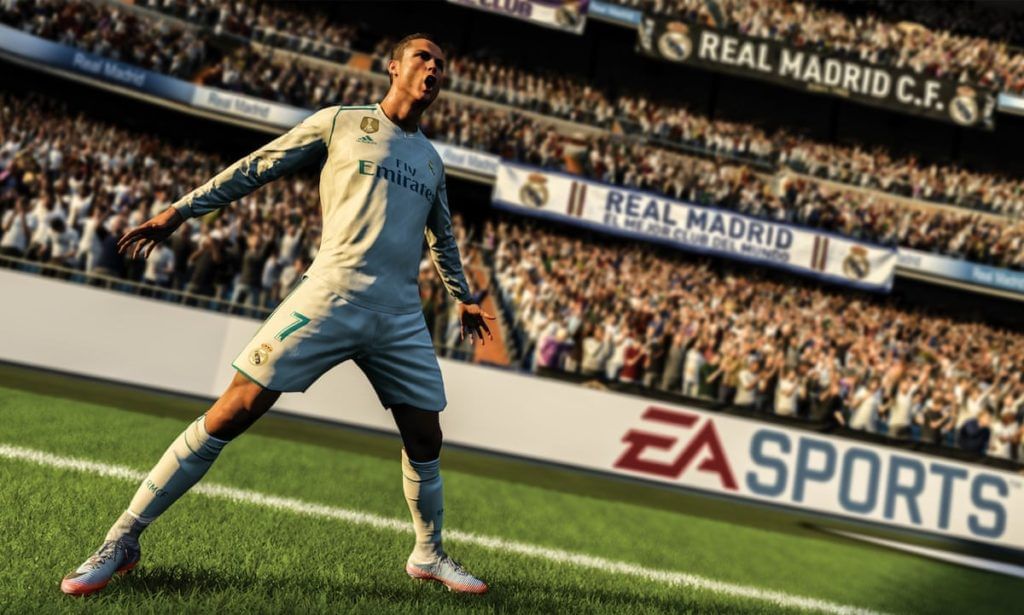 FIFA 18 was another solid entry into the EA Sports FIFA series. There were some tweaks and improvements, but they were not that big. Attacking in FIFA 18 was smoother whereas defending was no child's play. Infact, it was in this edition, that the game-changing Real Player Motion Technology was used for the first time.
Players recorded their movements and that was incorporated into the game to make it look more realistic. So, now players could enjoy and control Cristiano Ronaldo's signature free-kick style, Raheem Sterling's unique turns and Eden Hazard's sudden burst of pace.
The Journey mode was fun but a bit dragged out whereas the Ultimate Team mode was much better. FIFA 18 was the perfect game for its time.
7. FIFA 10
FIFA 10 was the ultimate football experience. The gameplay lived up to its hype and the game was much loved among the audience. The additions of a list of new modes like Virtual Pro worked in wonderful harmony with each other.
The Virtual Pro mode allowed gamers to create a player, who could be incorporated into any team across the game and used even in the Manager Mode. The intriguing gameplay, brilliant graphics and a host of different modes made FIFA 10 one of the best games of the EA Sports franchise.
6. FIFA 13
FIFA 13 had significant changes compared to previous installments of the EA Sports FIFA franchise. The game was packed with new services, leagues and features like the new offence AI with its new pathing routines, first touch controls and enhanced tactical free kicks. While FIFA 12 was a success, FIFA 13 reinvented the game in new ways.
5. FIFA 07
FIFA 07 was a significant installment in the EA Sports FIFA franchise. In previous editions, it was unanimously accepted that Konami's PES 2006 was a far more superior game than FIFA 06. So, EA Sports decided to come back with a bang with FIFA 07.
Compared to its predecessor, FIFA 07 was more fluid, rounded, free-flowing and more realistic with a fantastic soundtrack. The AI also was able to collect much more data and hand over a Man of the Match award at the end, a first of its kind in football gaming. FIFA 07 was regarded as one of the best games of its time.
4. FIFA 15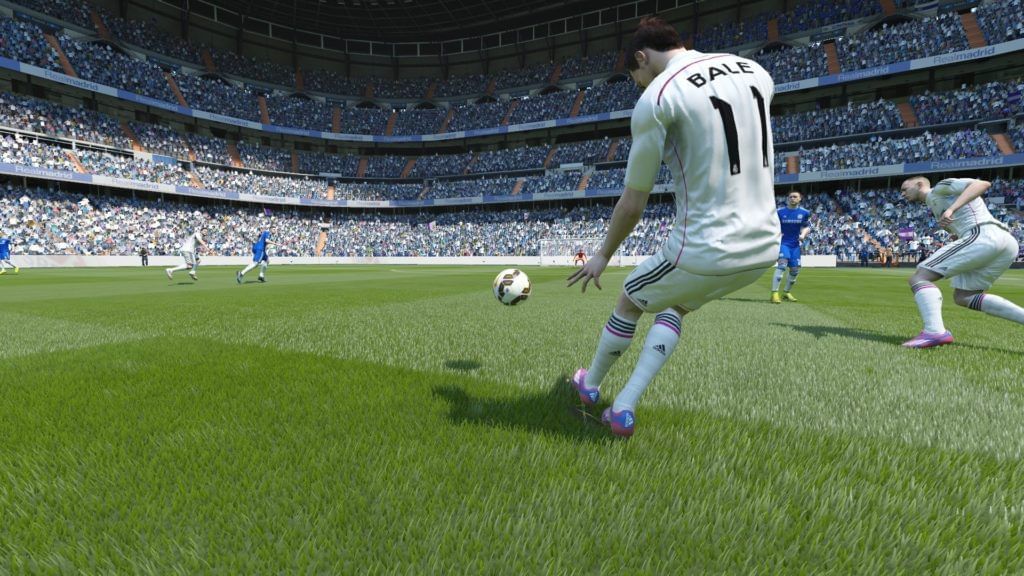 FIFA 15 on new-gen hardware was really the representation of the beautiful game. The game was finely tuned and offered a gameplay experience without any compromise. The graphics of the game and the gameplay itself was improved drastically. EA Sports introduced dynamic ball physics in FIFA 15. This meant that the spin of the ball was directly influenced by the position of the player's feet and the power applied to kick it. This made the gameplay more realistic.
The game also had the right balance of attack and defence. FIFA 15 was one of the most impressively comprehensive sports games of all-time.
3. FIFA 14
FIFA 14 was a major landmark in the EA Sports FIFA series in terms of innovation. The next-gen version brought with it new cut-scenes, splendid graphics and more balanced gameplay, taking the game to a whole different level.
FIFA 14 was the most complete virtual footballing experience. Whether in single or multiplayer, there was enough to keep fans busy well into the new football season and beyond.
2. FIFA 17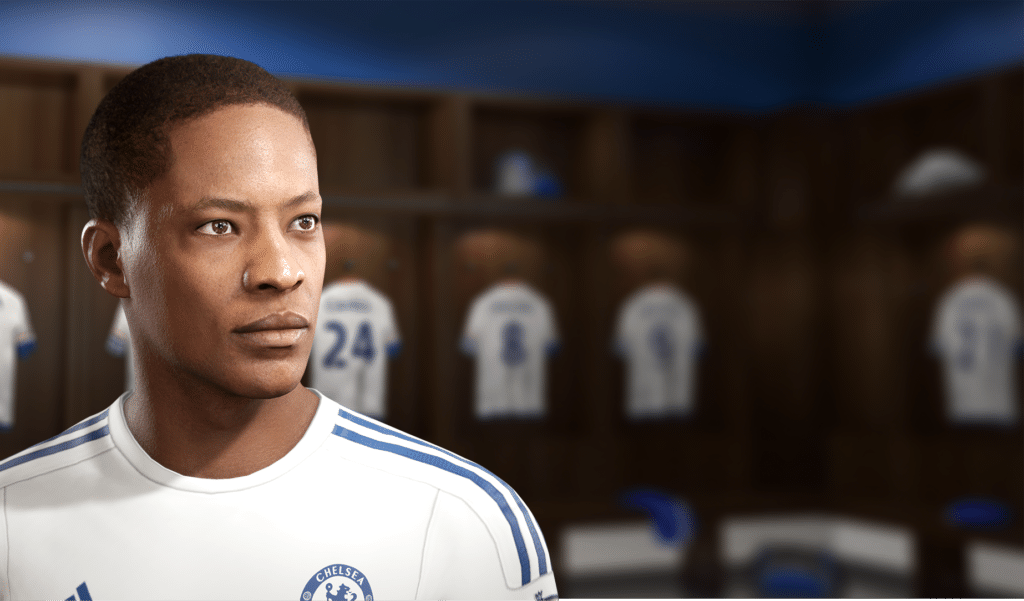 The much awaited FIFA 17 was launched by EA Sports in 2016 with new Frostbite engines giving extra details to the players, stadiums and lighting. FIFA 17 was a different ball game and completely different from FIFA 16.
The improved graphics and amazing soundtrack gave the game an edge. The inclusion of the new 'Journey Mode' was a game-changer. In it, gamers could play as Alex Hunter, a young footballer and follow his journey in trying to make it big in the Premier League.
1. FIFA 12
FIFA 12 was ahead of its time and took realism in sports to a whole different level. It included innovative changes in gameplay mechanics and much-needed tweaks to the career mode. Infact, with new features like Player Engine precision dribbling and tactical defending, EA Sports made FIFA 12 much more than just a game of football. Gamers could use their tactical acumen and imply different strategies according to situations,
The additional online modes made it one one of the most complete packages to-date. FIFA 12 is still considered the greatest game in the EA Sports FIFA franchise.
For more updates, follow Khel Now on Twitter, Instagram and Facebook.