Quick Reads
Ten footballers who have played for Manchester United and Real Madrid
By

Rohan Agarwal
Estimated reading time: 8 minutes
These players made for a name for themselves at both iconic clubs.
Manchester United are having a very productive transfer window ahead of the 2021-22 season and a lot of credit goes to Ole Gunnar Solskjaer for the squad that he is building. He may not have been unsuccessful in terms of silverware on the pitch so far but he has hit jackpot in the transfer window.
After the signing of Jadon Sancho, not many expected the English giants to show more ambition in the rest of the window. However, they have gone on to sign World Cup winner Raphael Varane from Real Madrid for £34 million.
Real Madrid and Manchester United are arguably two of the most lucrative and historically rich clubs in Europe. Raphael Varane isn't the first player to have made the move between these two clubs. In fact, several talented footballers have played for both Manchester United and Madrid in the past.
Khel Now takes a look at the footballers who have represented both Manchester United and Real Madrid till now.
10. Casemiro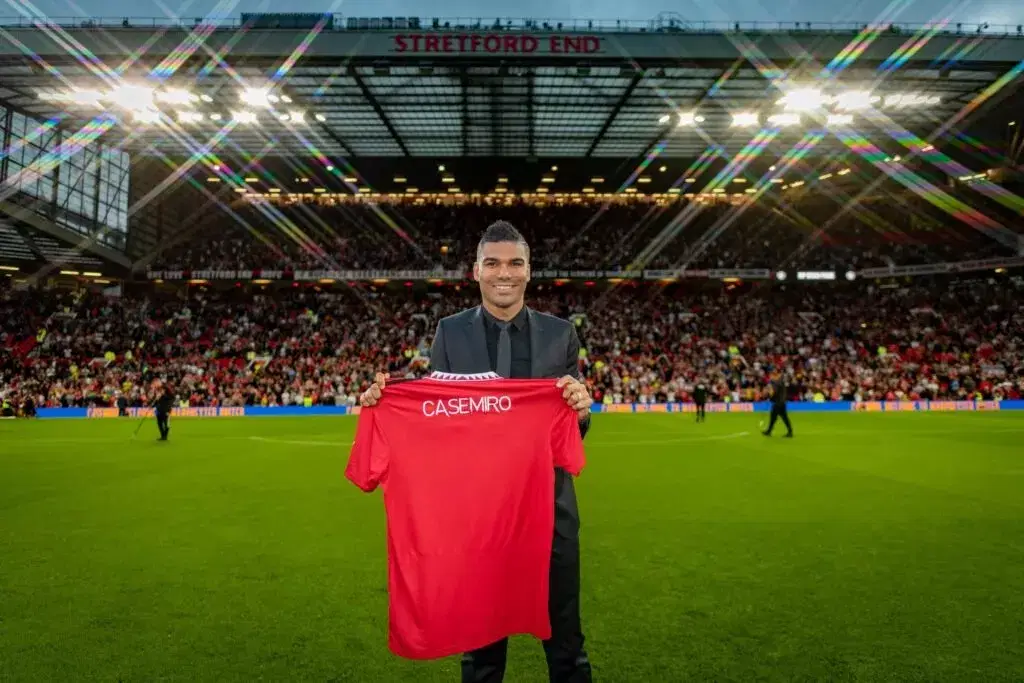 Casemiro Joined Manchester United from Real Madrid in the summer of 2022. The Brazilian midfielder cost an initial £60 million (€70m), with another £10m (€11m) in add-ons. The former Madrid man has signed a 4-year contract at the club and he was unveiled in the pre-match of the 2-1 win over Liverpool at Old Trafford.
9. Laurie Cunningham
Laurie Cunningham became the first-ever Englishman to play for Real Madrid and also the first player to play in the Spanish League in general. He was also the first footballers to play for Manchester United and Real Madrid. The winger made the move to Madrid from West Brom in 1979. Cunningham was best known for his brace on debut for the Los Blancos.
Cunningham made 44 appearances for Real Madrid, winning the La Liga once and the Copa Del Rey twice. He was sent on two loans by the Spanish outfit. One of which was to Manchester United, where he made five appearances.
Unfortunately, 10 years after he moved to Madrid, he died an early death at the age of 33 in a car accident.
8. David Beckham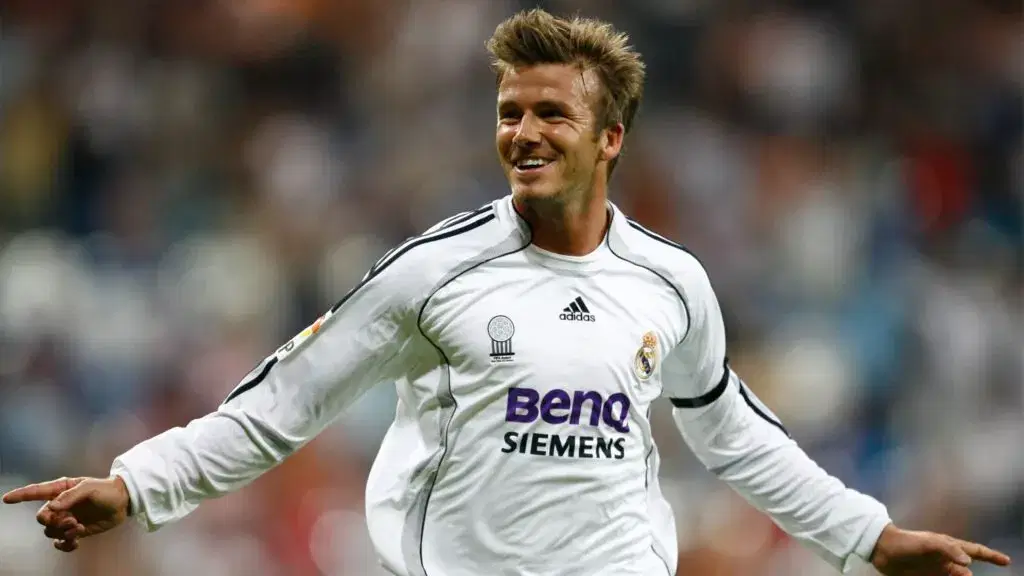 One of the most talented and popular footballers of all time, David Beckham was a part of the famous class of 92. Beckham was also part of United's famous treble-winning team of 1999.
Best known for his free-kick and goal-making ability, Beckham joined Real Madrid in 2003 from Manchester United and became the first of many to be termed as a Galactico. Beckham's move coincided with his rise as a global superstar and his transfer to Real Madrid proved to be more fruitful off the pitch. The Englishman won a solitary La Liga title in his four years in Spain.
7. Michael Owen
One of the few English players to have ever won the Ballon D'Or, Michael Owen was a sensational talent at Liverpool. So much so, that the likes of Real Madrid came calling for his services.
In 2004, Owen made the move to Spain. However, in a star-studded squad like that of Madrid, Owen found himself playing second-fiddle to Raul Gonzalez. Owen scored a whopping 18 goals in 15 starts for the Los Blancos but ended up returning to the Premier League at Newcastle.
However, Owen's return to the Premier League coincided with a series of injuries to the striker. He struggled for form and also had very little match time at Newcastle. In 2009, he joined Manchester United as a free agent. There, he played scarcely over a three-year period.
Owen is one of the few players to have scored over 150 goals in the Premier League and he is also the youngest player to reach the 100-goal landmark. If it weren't for injuries, Owen had the potential of making it even bigger than he did. He is still among the highest scorers in Premier League history with 150 goals in 326 league appearances.
6. Ruud Van Nistelrooy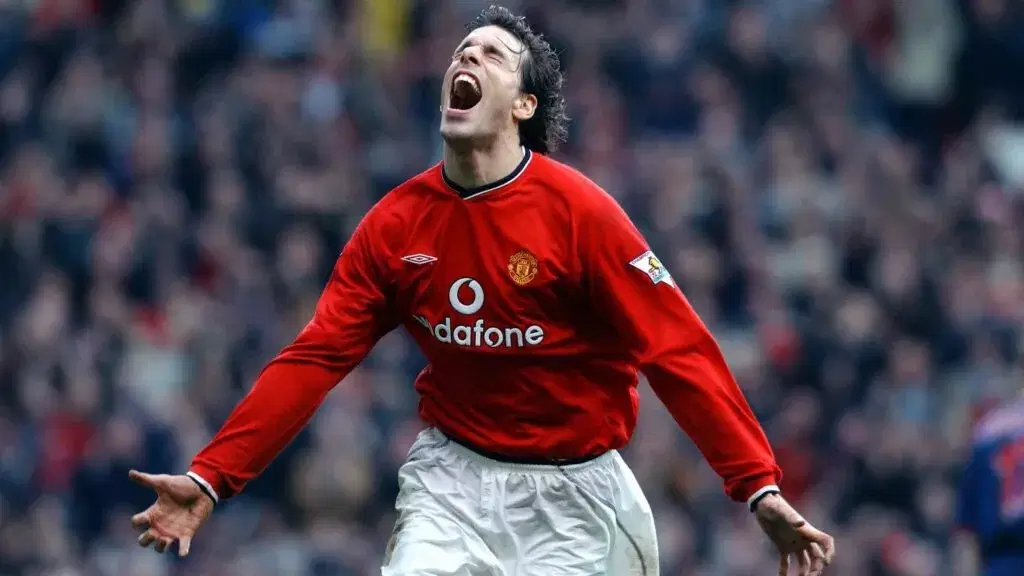 One of the most lethal strikers to have played in the Premier League, Ruud Van Nistelrooy scored 150 goals between 2001-2006 for Manchester United in all competitions. He became the PFA Player of the year in his first season at Manchester United.
Best known for his poaching skills, Van Nistelrooy also moved to Santiago Bernabeu from Manchester United. He was awarded the Pichichi award for becoming the top scorer of La Liga in just his first season with Madrid. However, he also succumbed to many injuries later and eventually became out of favour.
Ruud Van Nistelrooy is one of the few players to have found success at both clubs. He is also among the highest scorers in the UEFA Champions League history with 56 goals.
5. Gabriel Heinze
The Argentine defender played for Manchester United in 2004 after signing from Paris Saint-Germain. Gabriel Heinze operated as a left-back for Sir Alex Ferguson. Heinze scored on debut for the Red Devils against Bolton Wanderers. In fact, the Argentine was voted as the club's best player of the 2004/05 season.
However, Patrice Evra's signing combined with a couple of injuries to Heinze, made him the second-choice at Old Trafford. As a result, the defender switched clubs and signed for Real Madrid in 2007. Heinze spent two seasons at the Spanish outfit and made 44 appearances. However, he failed to win any major trophy during his stay.
4. Cristiano Ronaldo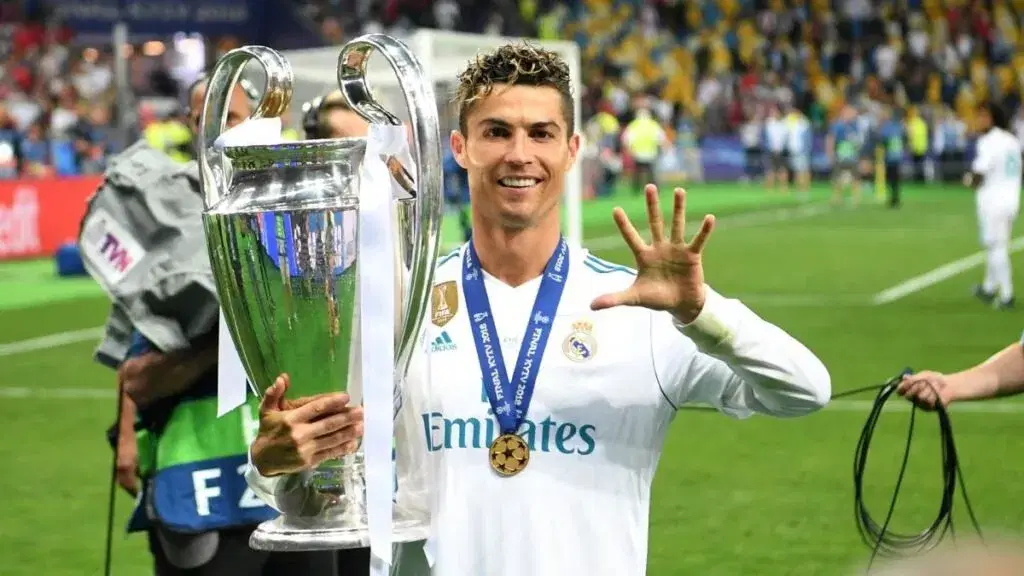 Without a shadow of a doubt, the best player on this list. Cristiano Ronaldo joined Manchester United from Sporting Lisbon at the age of 18 in 2003. Under Sir Alex Ferguson, the Portuguese won three Premier League titles, a Champions League and most importantly, his first Ballon d'Or. It was at the Manchester outfit where he became the player that he is now.
In 2009, Ronaldo moved to Real Madrid for a big-money move. He cost the Los Blancos €94m, which later proved to be a bargain for the player that he became. Nurtured under Sir Alex at United, Ronaldo hit his peak at Madrid. His numbers at the club prove that he is one of the greatest to have ever played the game. In Spain, Ronaldo won four Ballon D'or and as many Champions Leagues trophies amongst a host of silverware.
Ronaldo became the top scorer of all-time in the UEFA Champions League during his stay at Real Madrid. He has since moved to Juventus in a record transfer deal and eclipsed new heights as the highest scorer in football history as well as the joint highest scorer in international football. Ronaldo is currently tied with Iran's Ali Daei for most goals (109) in international football.
3. Angel Di Maria
Di Maria comes in the category of the few players who have jumped ship from Real Madrid to Manchester United. Although a player of immense quality, the Argentine failed to settle into Louis Van Gaal's team. His off-the-pitch struggles began to hinder his performances.
After 27 appearances and three goals, Di Maria was sold to Paris Saint-Germain after just one season. At PSG, Di Maria is once again back to his peak and has already reached the UEFA Champions League final with them. With 258 career assists, Di Maria is among the highest assist-maker in football. He recently added to his tally in Argentina's victorious Copa America campaign.
2. Javier Hernandez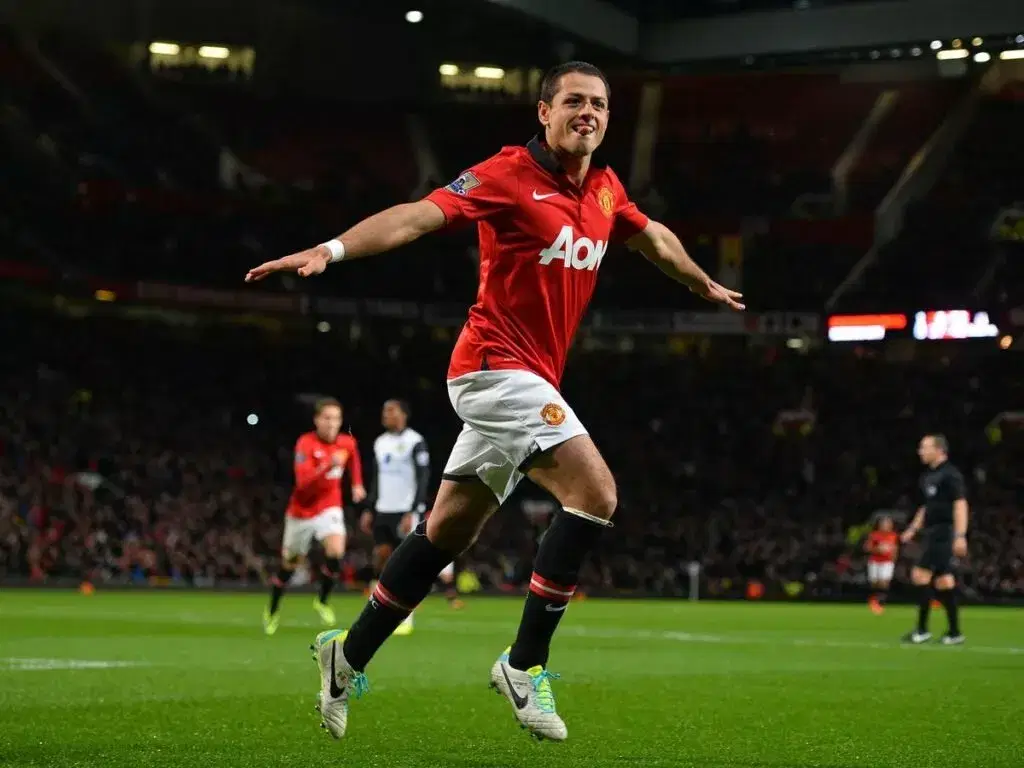 Chicharito was signed by Sir Alex Ferguson at Manchester United in 2010. In 157 appearances, Chicharito scored 59 goals and provided 20 assists. The Mexican was a cult figure at the club as well as a fan favourite. He was often used as a super-sub and scored many important goals for the outfit.
In 2014, Javier Hernandez joined Real Madrid on a season-long loan. He mustered 18 goals and assists in 33 matches. It was a fairly successful loan, however, Real Madrid chose to not trigger the option to buy clause and Hernandez went back to England.
1. Raphael Varane
Raphael Varane has become the most recent player in the list of footballers to have played for both Real Madrid and Manchester United. The players who have made the move from Madrid to Manchester have not been the most successful but the French defender would be looking to change that.
Varane, 28, has an exciting phase of his career coming up. To play in the Premier League around your prime and after so much success is an ideal situation to be in. He and the club would both be hoping that Varane and Harry Maguire can form a formidable partnership at the back to take Manchester United back to its glory days.
In terms of finances, it looks like great business and Ole Gunnar Solskjaer, along with the Manchester United board can be delighted with the deal.
For more updates, follow Khel Now on Twitter, Instagram and Facebook.
posted in :