The club have set their sights on national leagues along with the overall development of football in the state.
In many ways, Malappuram-based Luca Soccer Club is setting examples for football teams not just from the state of Kerala, but also from all across India. Founded in 2017, the team stayed on the sidelines of mainstream Kerala football in the initial years of existence before starting to show promising signs, both in terms of development and results. Today, they have a team that play in the Kerala Premier League (KPL) and are aiming for higher goals.
Last week, the club revealed the project design of 'Luca Soccer Hub', set to spread across nine acres of land in Manjeri, Malappuram. The hub is set to have all the important amenities for the proper functioning of every football club, including a full-sized natural grass football pitch, an adjacent stadium that can seat 7500 people, an 11-a-side artificial turf, hostels, canteens, a rehabilitation and performance center, a physiotherapy center, gyms, swimming pool, leisure and recreational areas and more.
Khel Now caught up with Navas Luca, coach and founder of the club, to know more details regarding the project. A fan of Italian great Luca Toni, Navas gave us detailed insights on what Luca Soccer Hub means and how they hope to use it to develop football in the region.
Reasons for Luca Soccer Hub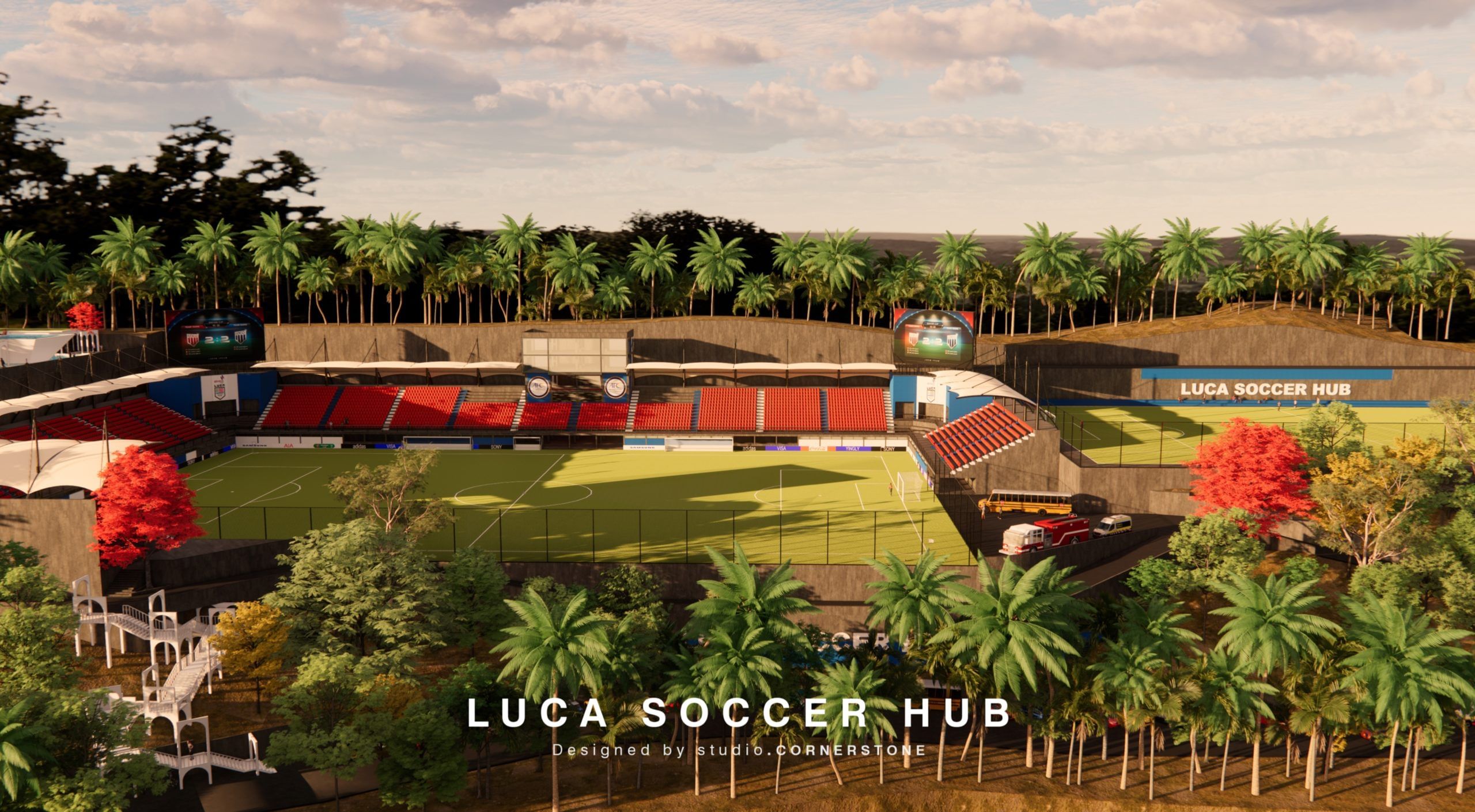 "For any football club or academy to function well, one of the basic things that they require are the facilities for their players to train and develop. Without them, no club will be able to achieve what they dream. This is also why we're investing in this project. With its help, we will be able to help our players in their development and that will go a long way in slowly transforming us into one of the best clubs in India – which, in turn, is our long-term objective," Navas Luca began.
"When this project bears fruit, we hope we'll be able to inspire other clubs to do the same. When you think about it in a large scale, you can see that it will not only improve the healthy competition between football teams in the country, but will also play a role in improving the entire football ecosystem in India."
How COVID-19 pushed back plans
Navas Luca revealed that had COVID-19 not happened, they would probably have been further ahead in terms of realizing this dream.
"There is no football club in the world that has not suffered from the ravages of COVID-19. Likewise, we've also faced issues because of the virus. So far, we've not been able to put some of our thoughts to actions. Had it not been for the pandemic, we could have completed at least a part of the construction work by now," he said, before adding, "In terms of finances, we've made it a point to raise funds that will run the club for the next 2-3 years before starting work every season. Therefore, we haven't suffered much that way.
"However, it still wouldn't be wrong when I say we've had our own problems because of Coronavirus and the pandemic."
The facilities planned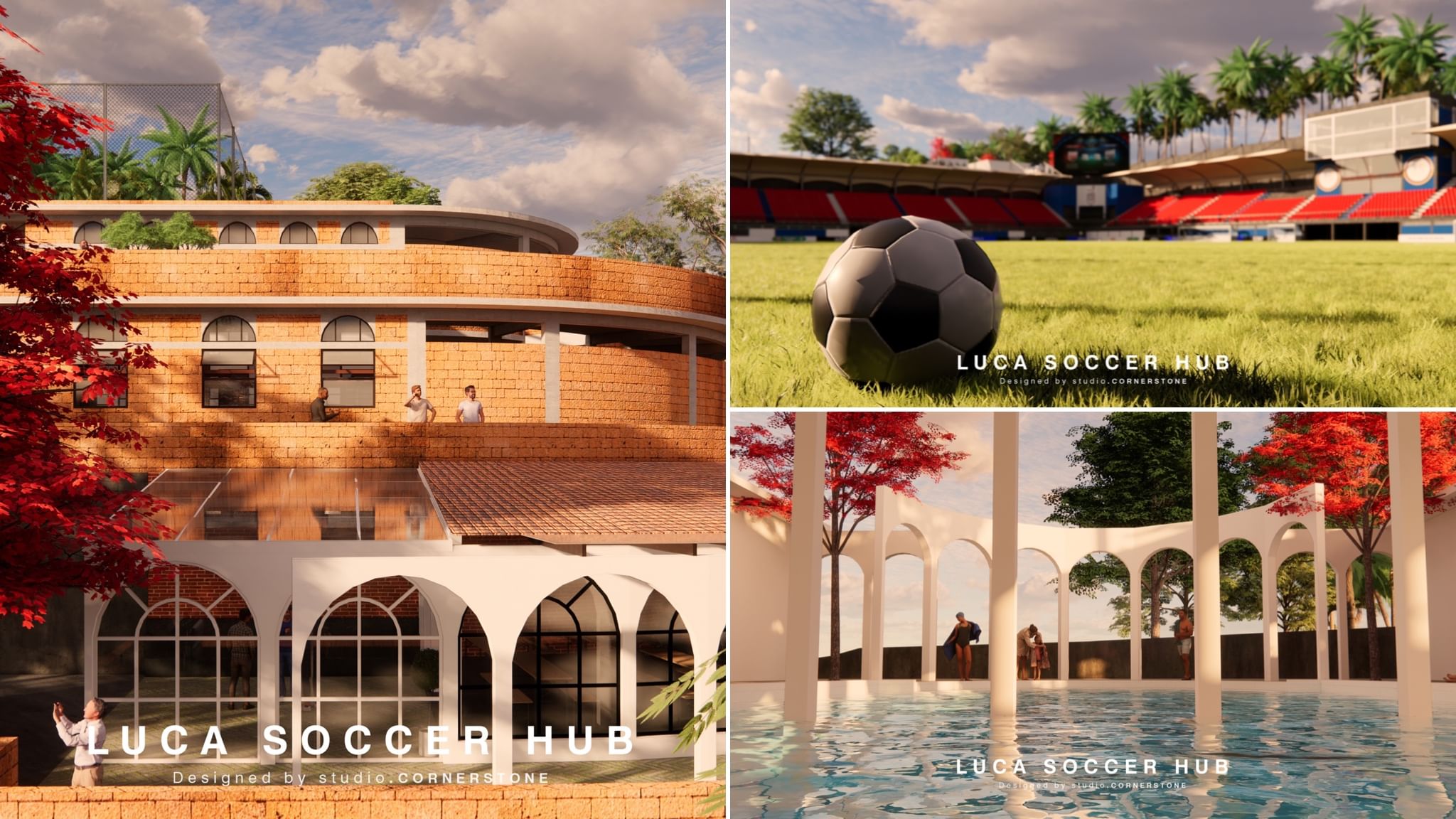 As already mentioned, Luca Soccer Club aim to have all the important facilities for their proper functioning, within the available nine acres of space.
"Everyone knows the importance of a natural grass field. In case we are to host national tournaments, it is a mandatory requirement. In the case of players and their training, natural grass pitches are important to improve their technique and avoid injuries," Navas said.
He added, "However, given the climate in Kerala, we cannot use natural pitches throughout the year. The state receives heavy rainfall between May and September, which is why we would need artificial turfs too. Luca Soccer Hub will have both kinds of pitches and they will be of FIFA standards. We will have teams of different age-groups training and playing throughout the day, which is why we will not compromise on quality."
He also explained that the hostels are set to accommodate 160 people. Additionally there will be three dormitories, each of them with a capacity of 20.
"When tournaments are being organized here, visiting teams can use them. It works both ways – they will not have to worry about their stay, and for us, we'll be able to invite teams for more matches easily. Our players getting match experience that way would be very helpful for themselves and the team," Navas revealed.
How Luca Soccer Hub will influence future plans
"The club already have full-time residential training programmes – but as things stand, we are using rented facilities. Upon the completion of this project, there will be massive changes," the club's founder said.
He added, "We'll have long-term training plans for U-18, U-17, U-16 and U-15 divisions. We also aim to use Luca Soccer Hub for the overall development of the sport in the Malabar region – particularly the grassroots system. If all goes well, we hope to start making some big announcements regarding the same and also start our scouting of talent by December 2021."
Construction plans & related concerns
Navas Luca told Khel Now that the construction work on Luca Soccer Hub is scheduled to begin by late July or early August this year. "The construction will happen in two phases. Phase 1 is all about the football pitches, hostels and the administrative division. Our aim is to wrap that up by April 2022, after which we'll shift some of our operations there. Phase 2 comes afterwards," he revealed.
"Surely we're a bit concerned about financial roadblocks along the way, but we've planned things accordingly. Obviously, there are going to be certain contingencies in terms of resources, manpower and so on, not to mention COVID-19 and the impending third wave too. However, we're confident that we'll be able to tackle them all."
2020-21 season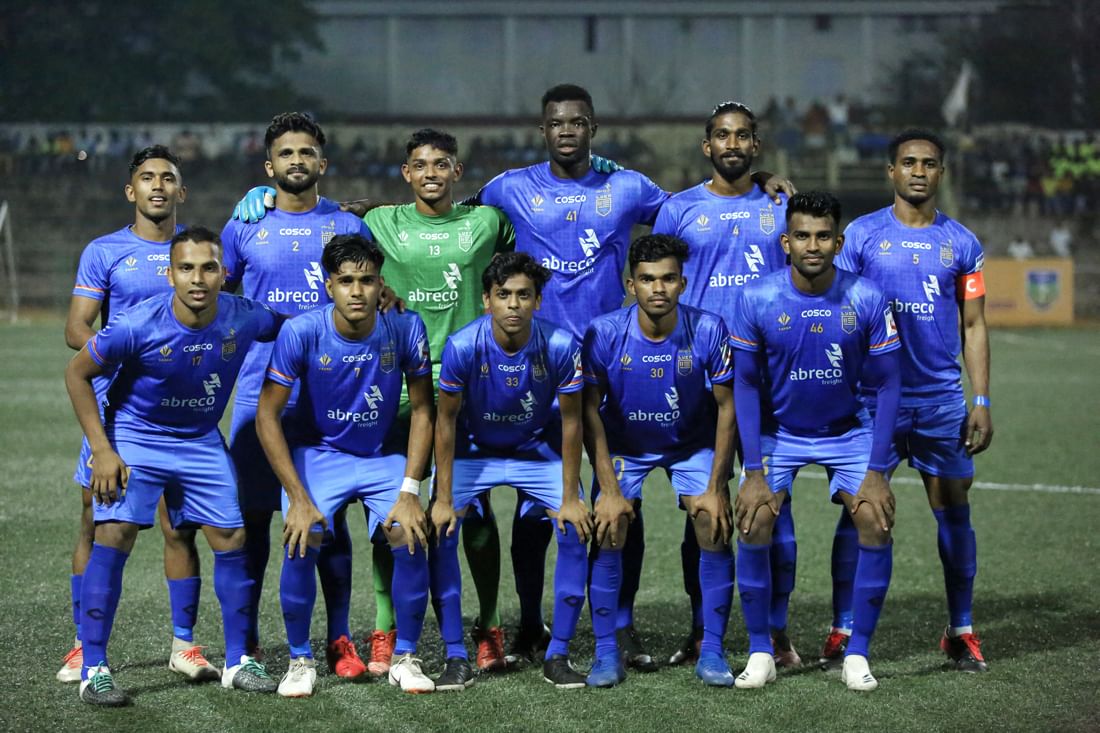 After discussing at great length about their dream project, Navas Luca's attention shifted to the club's performance last season. In Kerala Premier League 2020-21, Luca SC showed promise but failed to advance to the knockout rounds. Looking back, Navas said that they had both positives and negatives to take from the season that was.
"In the 2020-21 season, our biggest positive was that we were able to prepare well. We were focusing on just participation in the season prior, but people started expecting more from us last year. For us, it's a good sign. Our players put 100% effort into everything, but I would say that we haven't reached our expected results yet," he said.
I-League, ISL aspirations
Not many people are aware of the fact that Luca Soccer Club were among the teams that were looking to feature in the I-League from last season. They even tried to submit a bid for corporate entry into the league, but later scrapped that plan. However, that does not mean that the club do not have such targets.
Navas Luca concluded the interview by sharing with us the details of what happened last season and what the team is aiming for in the long-term.
"Had we gotten an entry into I-league last season, it would have been very difficult to develop a squad good enough for the league and also build facilities for it, given the time constraints. That's why we moved on from there and started looking at longer-term goals. We are now planning to work our way through the lower leagues and organically gain promotion to the national competitions.
"We hope that we will be able to participate in the Second Division League soon, upon the fulfillment of the club licensing criteria. Slowly and steadily, we will build from there – with an aim to play in leagues like the Indian Super League (ISL) by say, 2027 or 2028," he signed off.
For more updates, follow Khel Now on Twitter, Instagram and join our community on Telegram.