The experienced right-back spoke about his journey so far, switch from Mumbai City, working under Albert Roca and more.
The Indian Super League (ISL)'s seventh edition is only a few weeks away and all clubs are working hard on their plans to lift the coveted trophy. A whole lot of new signings, contract extensions, staff appointments and so on are being announced every day and it all points to a remarkable season ahead. Hyderabad FC are no exception, having already announced the signing of Holicharan Narzary, among other players.
The club recently struck up a partnership with Bundesliga giants Borussia Dortmund, who will help them in various aspects including youth development. Meanwhile, Khel Now caught up with Hyderabad FC star Souvik Chakrabarti. The right-back spoke to us on a host of topics, including his reasons for joining the club, his objectives ahead of the upcoming season, the biggest moments from his footballing career and so on.
"I was with Mumbai City FC for two seasons. During this period, I had done relatively well for them and as a result, I didn't have to think much when Hyderabad FC approached me with a good offer," he began by explaining why he moved to HFC. "Another big reason for the move is my admiration for Albert Roca, our head coach. I've been a huge fan of his since his stint with Bengaluru FC. When Hyderabad approached me, I just couldn't say no to the prospects of working closely with one of my most favourite coaches of all-time."
"They also offered me a new challenge. Being a relatively new club in the league, HFC want to prove themselves – and I'll hopefully play an important role in the process," he added.
He also revealed that although he is currently a right-back, he was formerly a central midfielder. "I was originally a central midfielder and I played in that position at Prayag United, Mohun Bagan and many other teams. I was a midfielder also under Roberto Carlos at Delhi Dynamos.
"Then one day, both of our right-backs got injured during our pre-season which was in Sweden and Carlos simply tried me as a backup in that position. Later, I went on to play in the ISL also as a right-back and as I performed consistently, that role stuck with me. If someone asks me my favourite position, I don't have one because I will play wherever the coach assigns me," he explained.
Having played for multiple clubs both — in the I-League as well as the ISL, Souvik Chakrabarti is one of the few players who can speak authoritatively on which is the better league. Although, he agreed that the ISL may be better in many aspects, he also stressed that the I-League's role in Indian football cannot be downplayed. "If you're speaking about facilities, professionalism and so on, everyone will say that ISL is the better league. That's also the reason why it is the top flight in the country," he said.
"Having played for multiple clubs in the I-League, I can vouch for the fact that there are great players who play good quality football there as well. That's also one of the reasons why a lot of I-League players are being signed by ISL clubs these days. So, the I-League is good – it's just that in the current scenario, ISL is better."
ALSO READ: Hyderabad FC co-owner: It'll be an amazing experience to host BVB soon
"I also don't have a favourite club among the teams that I've played for. I am a professional, so wherever I go, I try to give my 100% to my team. All the clubs that I've played for have been very good to me and I have learnt from my experiences in each of these teams," he went on. Souvik Chakrabarti added that among all the coaches he has worked with so far, his favourite has to be Eelco Schattorie.
"As I said earlier, I've learnt something or the other at each of my clubs. I've had the opportunity to ply my trade under some all-time greats like Roberto Carlos, Gianluca Zambrotta, Steve Coppell and so on. Each of these people have helped me develop into the footballer that I am now – and I'm still learning new things every day. But, if were to pick one person, I think I'll go with Eelco Schattorie."
"I played for Prayag United in the I-League between 2013 and 2014. During this time, Schattorie was my boss and I was one of the youngest and most inexperienced players in their squad. But, the level of motivation I got from him was immense. His work with me gave me the confidence to move to bigger teams. At Prayag, I was not even an established player, yet he gave me enough playing time and got me ready for the ISL. We worked together for just a year, but it's this one year that made all the difference in my career as a footballer."
Upon being asked about his favourite teammate so far, the 28-year-old did not have to think twice before mentioning the name of French legend Florent Malouda. "Undoubtedly, it has to be Florent Malouda. He came to Delhi Dynamos and played there with me in the second and third seasons. Those were also two of the most successful seasons for the club, as we reached the semi-finals both times," he recollected.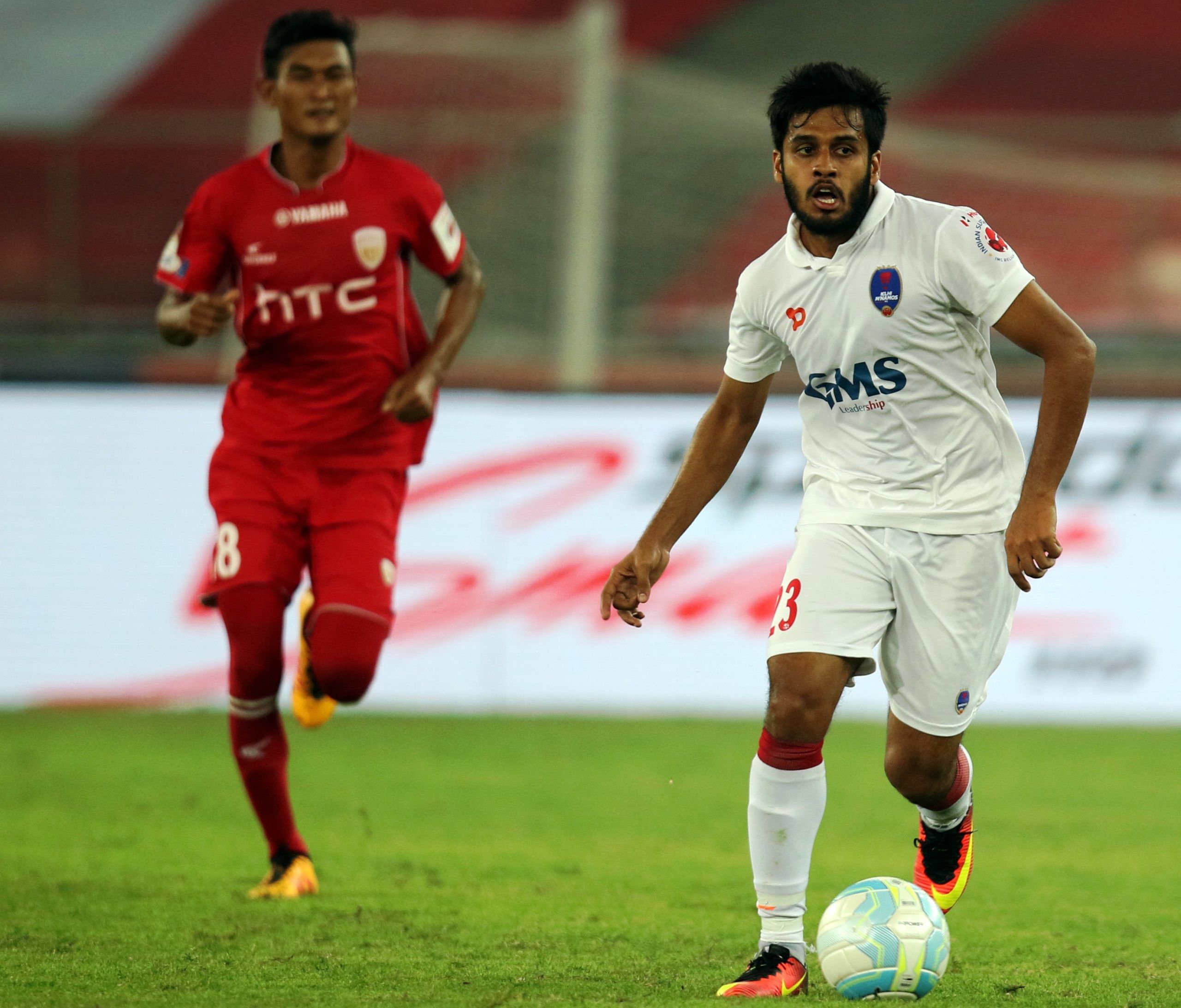 "The level of professionalism that he had even at the age of 35-36 was amazing. He used to motivate all of us a lot and created a big impact. At the same time, he was a very down-to-earth person too. He has won the UEFA Champions League and also played in the FIFA World Cup final – that's the level he's at – but when you speak to him, you'd never get that feeling. I've also sought a lot of help from him many times and each time he was only happy to oblige."
Souvik Chakrabarti also opened up on the love for football in Kolkata, which he maintained, will continue to remain 'on another level.' "Kolkata's footballing emotion is on another level. I know for sure that I'm not the first person to say this. In addition, they love winners. Winning the I-League with Mohun Bagan in 2014-15 remains one of the most memorable experiences in my career."
ALSO READ: It is not easy to play for the clubs in Kolkata, says Lalrindika Ralte
He went on, "The last game of the season was a title-deciding game with Bengaluru FC. They needed to win to lift the title, while we needed only a draw. Things turned difficult once they took the lead, but we managed to score a late equalizer and win the league. I will never forget the celebrations. It took a few hours to reach our home stadium from the airport. Our path was filled with Mohun Bagan fans who made us feel like Gods."
The topic of discussion then returned to Hyderabad FC and the right-back made no mistake in proving how confident he is ahead of the upcoming season. "I am very confident with Hyderabad FC next season. I'm aware that we finished at the bottom last season, but this time it will be very different. We have a good mix of both senior and junior players and together we will try our best to qualify for the playoffs. Our sights are set on the ISL trophy and we'll do whatever it takes to win it next season," he asserted.
The player went on to add that being a relatively senior player in the club does not mean extra pressure to him, although it generally appears to be that way. "It's not like that. In all the clubs for whom I played previously, I was a relatively younger player and far less experienced compared to some of my teammates. It didn't matter to me then and being at the other end doesn't matter to me this time either," he said. "Football is a team game. In nine cases out of 10, results depend on how a team performs rather than an individual. Both experienced players and youngsters come together in a team to win matches."
"At Hyderabad FC, our coach has plans for all us, we will abide by them and play together to achieve positive results. We do have a number of young players and I feel that it's good because we will be able to do well in the long run," Souvik Chakrabarti concluded.
For more updates, follow Khel Now on Twitter, and Instagram and join our community on Telegram.