The Frenchman' contract expires this sumemr and he is close to joining Real Madrid.
Paris Saint-Germain have one of the most talented squads in Europe. This summer, they added even more firepower to an already star-studded side. An attacking unit of Lionel Messi, Neymar Jr. and Kylian Mbappe is arguably the most lethal in the world.
Alongside all the incomings this summer, the French outfit tackled the possibility of losing French star Kylian Mbappe. The World Cup-winner has just a year remaining on his contract and talks with Real Madrid have advanced to the final stages. Mbappe has expressed his desire to play for Los Blancos several times and the prospect of losing him on a free transfer next summer looms over the Parisians.
Mbappe is the only player below the age of 22 in the Paris Saint-Germain attacking contingent. Losing the one player they could've built their future around will hurt PSG. The club have asserted numerous times that Kylian Mbappe is not for sale and they do not plan to let him go. However, his departure seems inevitable and replacing the attacker will certainly be cumbersome.
Khel Now takes a look at five prospects who could replace the former Golden Boy-winner:
5. Victor Osimhen (Napoli)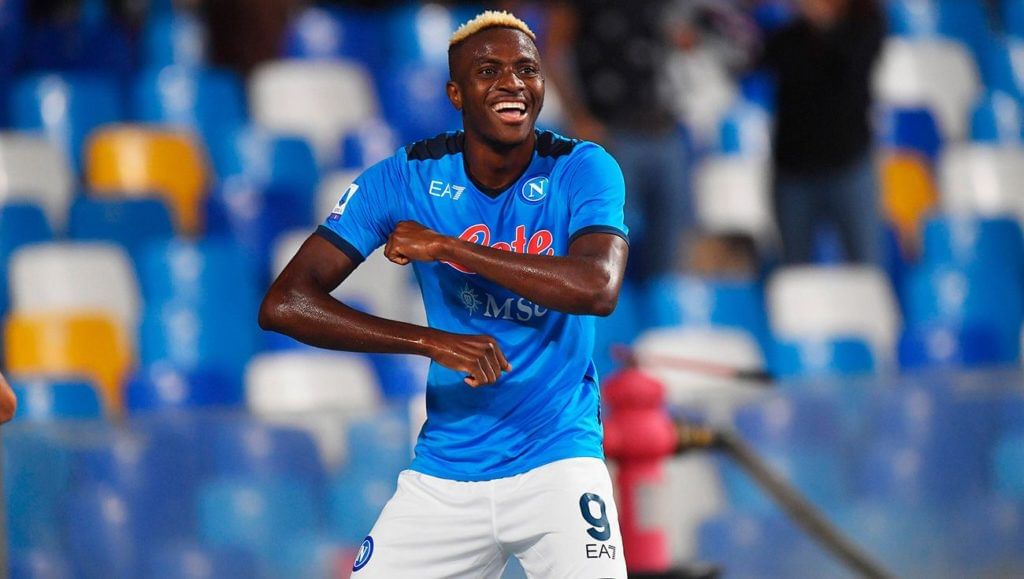 The abundance of Serie A players in this list showcases the massive influx of talent in the Italian top flight this season. Napoli are on a seven-match winning streak and lead the table with a perfect record. Victor Osimhen has been at the centre of their incredible start. The Nigerian forward has seven goals in eight appearances this season. He also won the Serie A Player of the Month for September.
Osimhen proved himself in Ligue 1 with Lille, scoring 13 goals in the 2019/20 season. The forward moved for a whopping €68m to Napoli, where he has only improved with time. At the age of 22, Osimhen possesses a lot of potential that can be unlocked in this PSG side. Alongside creators like Messi and Neymar, he could score a ton of goals.
4. Rafael Leao (AC Milan)
Raphael Leao is another young gem from the Italian top flight. Leao is a versatile forward who can play as a centre-forward or a winger. The Portuguese international has been a key component in Stefano Pioli's AC Milan side, registering a combined 12 goals and assists last season. He has also started this campaign well.
Leao would make a great addition to this Paris side. Mauricio Pochettino's team are blessed with technically adept and skillful midfielders and wingers, who can create chances in abundance. With Leao, they will have the needed directness with his pace, strength and height. The Portuguese is a powerful and fast forward with a great work-ethic off the ball. He could help make up for the lack of directness in Mbappe's absence.
3. Lautaro Martinez (Inter)
Lautaro Martinez is the last Serie A player on this list. Inter Milan have already sold Romelu Lukaku in the previous window and there were several links for a move for Martinez to the Premier League as well. The 24-year-old has lit up the Serie A for three seasons now. With his contract expiring at the end of the 2022/23 season, Martinez is likely to look for a new challenge. Inter Milan, too, may prefer to cash in on the player.
Despite losing his partner in Lukaku, Martinez has shown no signs of stopping this season. Instead, he looks in fine touch with a greater sense of responsibility. The Argentine already has five goals in six Serie A matches.
Paris Saint-Germain have always shown an inclination towards signing South American players. Martinez would settle extremely well in a squad dominated by Brazilians and Argentinians.
2. Richarlison (Everton)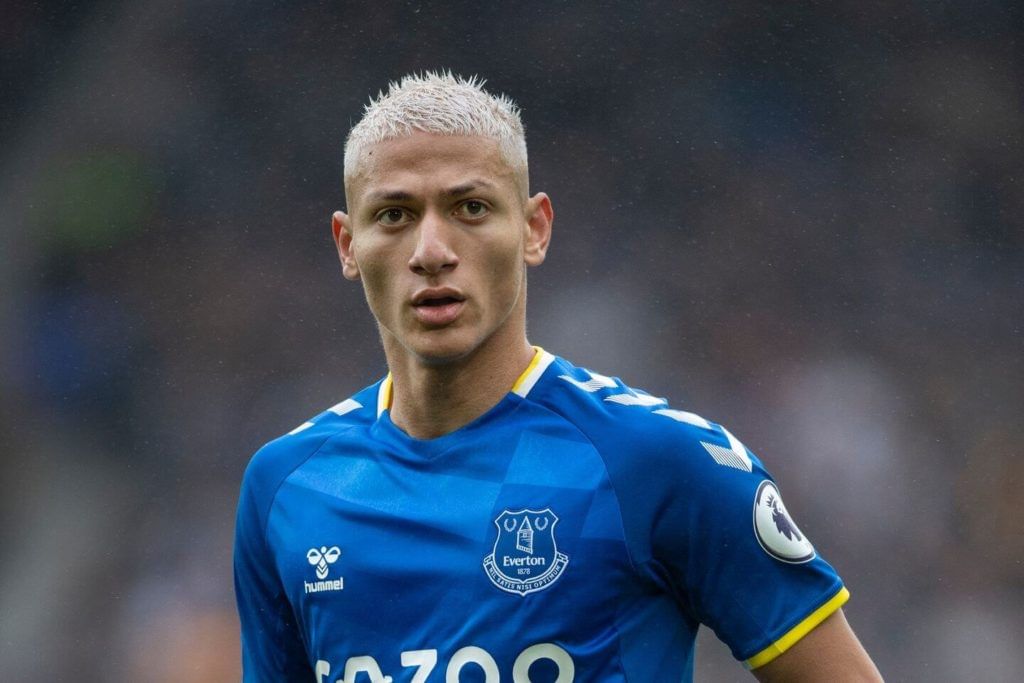 In the summer transfer saga where Kylian Mbappe had a foot out of the door already, several players were linked with the club to fill the void of the Frenchman at PSG. Everton's Richarlison was one of the front-runners amongst the lot. The Brazilian forward has shown his versatility over the years. He has operated on either wing in different setups as well as a striker in a front two.
Richarlison is an extremely adept dribbler, such are his roots. He is also a dangerous presence in the box, even strong aerially. The forward has 10+ goals in two of his last three seasons in the Premier League.
The Brazilian is 24-years-old and can prove to be a player of a similar profile to Mbappe at PSG. Richarlison would thrive in a direct style of attacking play and he can add a different dimension to an already creative side.
1. Erling Haaland (Borussia Dortmund)
Last on this list is one of the world's highest-rated talents. Erling Haaland has been touted to become one of the game's greatest and his record over the past few seasons reaffirms that. At 21, Haaland has broken several records in the Bundesliga and the Champions League. He was the fastest player to reach 20 UEFA Champions League goals.
No amount of words are sufficient for the talent that Haaland is. He is the 'next big thing' in world football and whichever club he will be in will go right to the top. Haaland is the obvious direct replacement for the talent that Mbappe is. While the others are immensely talented, they are still several notches below the Frenchman. That is, however, not the case with Norweign. Haaland is a prospective Ballon d'Or winner and PSG would arguably improve by replacing Mbappe with him.
Moreover, PSG are known for their statement signings. With Haaland's contract situation at a stalemate, a move away from Borussia Dortmund is on the cards. If Paris Saint-Germain are able to agree terms, this deal is extremely realistic, should Kylian Mbappe depart.
For more updates, follow Khel Now on Twitter, Instagram and Facebook.